A terrarium is a beautiful home accent that is sure to add to the appeal of any residential or commercial space. They can be purchased ready-made but you can also create them yourself. Here is a simple and cost effective way of creating DIY terrarium pieces to adorn your home or office.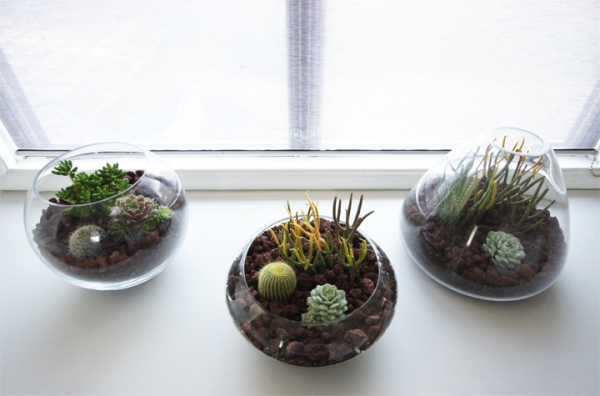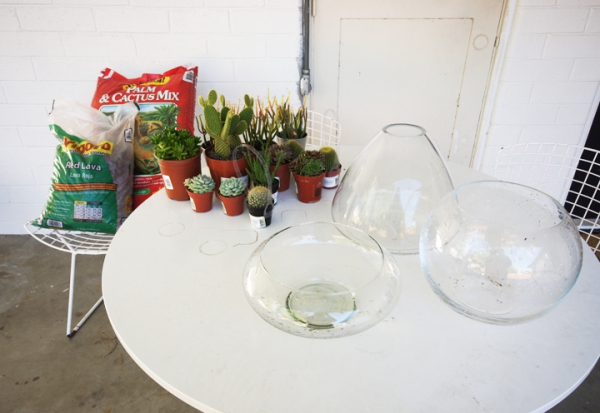 The first thing you need to do is to source and gather the necessary items. These include decorative or uniquely shaped and colored rocks (lava rocks are especially beautiful and easy to find at any home improvement store), containers made of glass (easily sourced at thrift shops or home improvement stores), cacti and succulents and planting soil (a cactus and palm soil mix is recommended).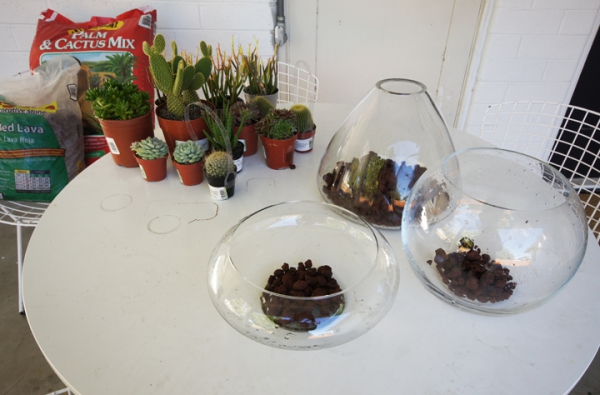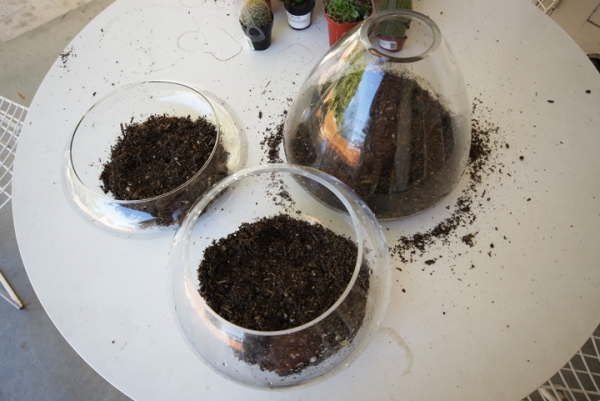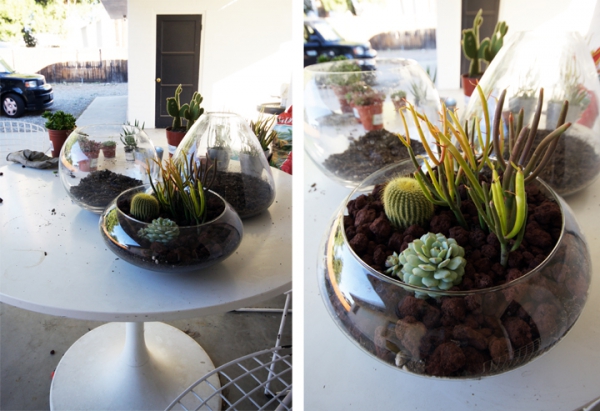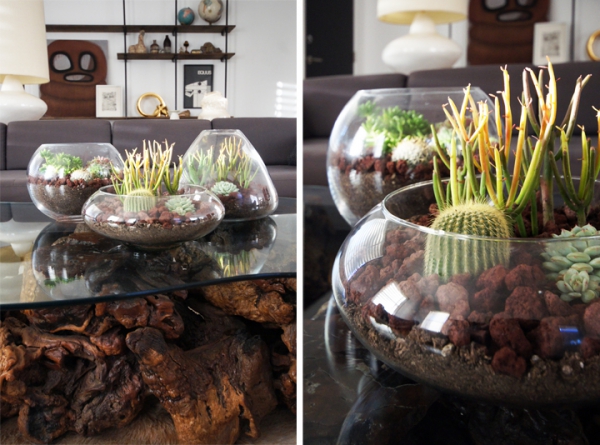 Many DIY terrarium enthusiasts suggest including charcoal in the base layer as a means of combating possible bad or offensive odor.
Arrange lava rock (or whatever kind of rock you were able to find) at the base. This layer of rocks will function as drainage facilitators.
Spread the planting soil over the drainage layer and prepare to install the plants. You can do by making small holes in the soil.
Remove the plants from their pots. Remember to ruff up the roots a little so that they will attach to the new soil in the terrarium. Place each plant in the space prepared for it. Remember to ensure that the depth at which it thrived in the pot is maintained. Mold it around with the surrounding soil and add a little extra soil to ensure that they have sufficient hold in their new environment.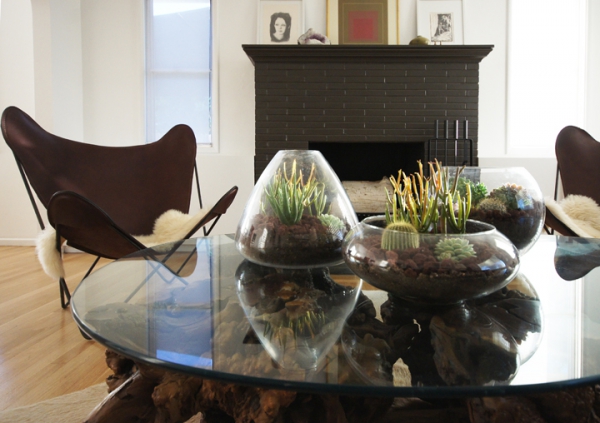 You can add a few more decorative rocks to the top to enhance the look of your DIY terrarium. Wipe the glass clean to remove traces of smudge or soil. Place the terrarium in a fitting location, such as a center or coffee table. These plants will likely require very little attention. Occasional watering and exposure to sunlight is enough to keep them flourishing.