What can you do with the limited space of a 44 sqm / 474 sqft duplex when you are young and love inviting friends over? The owners of this flat located in the heart of the capital of Brazil had to find a solution for their residence, a solution that would allow them to make the best out of space and furnishing, matching these with their preferred life style. Through a new layout and overall design, they hoped to create a homey space of amplitude and functional integration. With these goals in mind, they turned for advice and help from the architects and designers at Lez Arquitetura.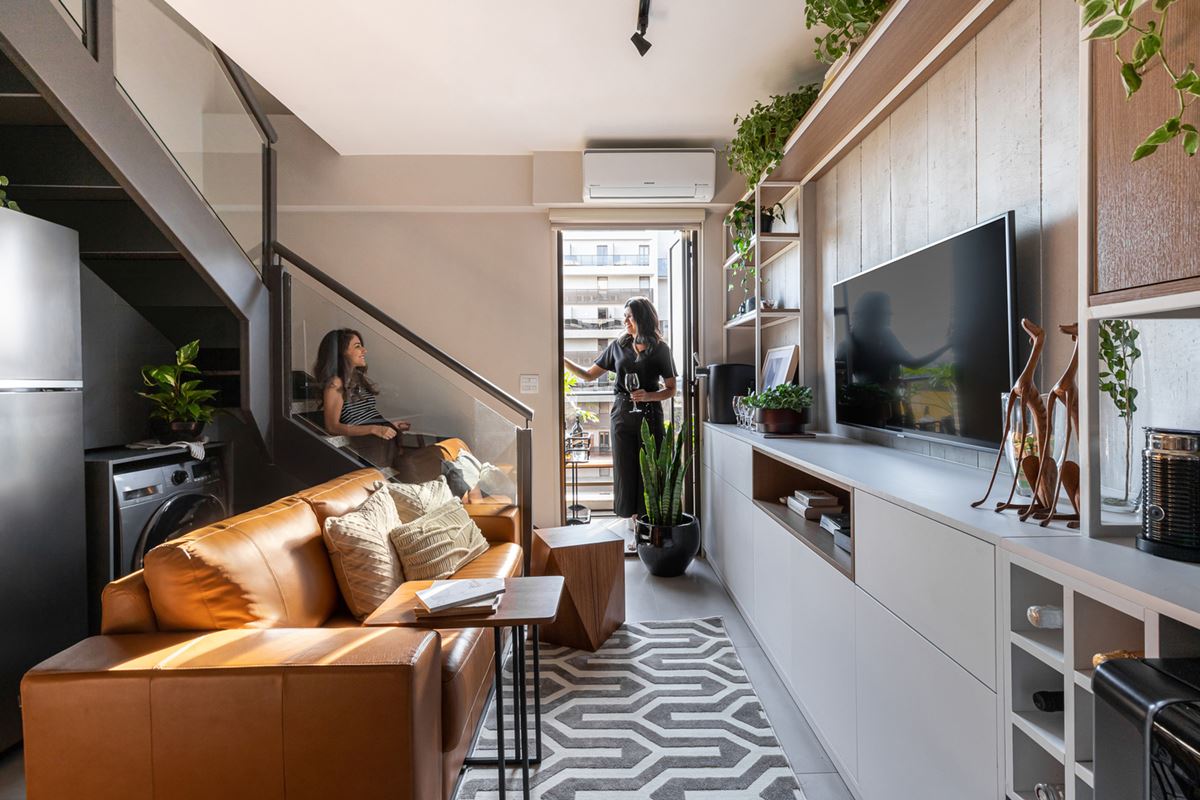 In the original configuration of the flat, the mezzanine occupied half the top floor. The project designers offered to expand this space to the possible maximum, increase its area and leave the lower floor for social use in its entirety. The project also proposed various optimized uses for each floor, providing a functional and aesthetic integration between the lower and upper spaces.
To achieve a warm and contemporary interior, the designers chose a combination of timeless materials and textures, such as natural wood, iron, granite, glass and leather with chipboard, PVC and inox.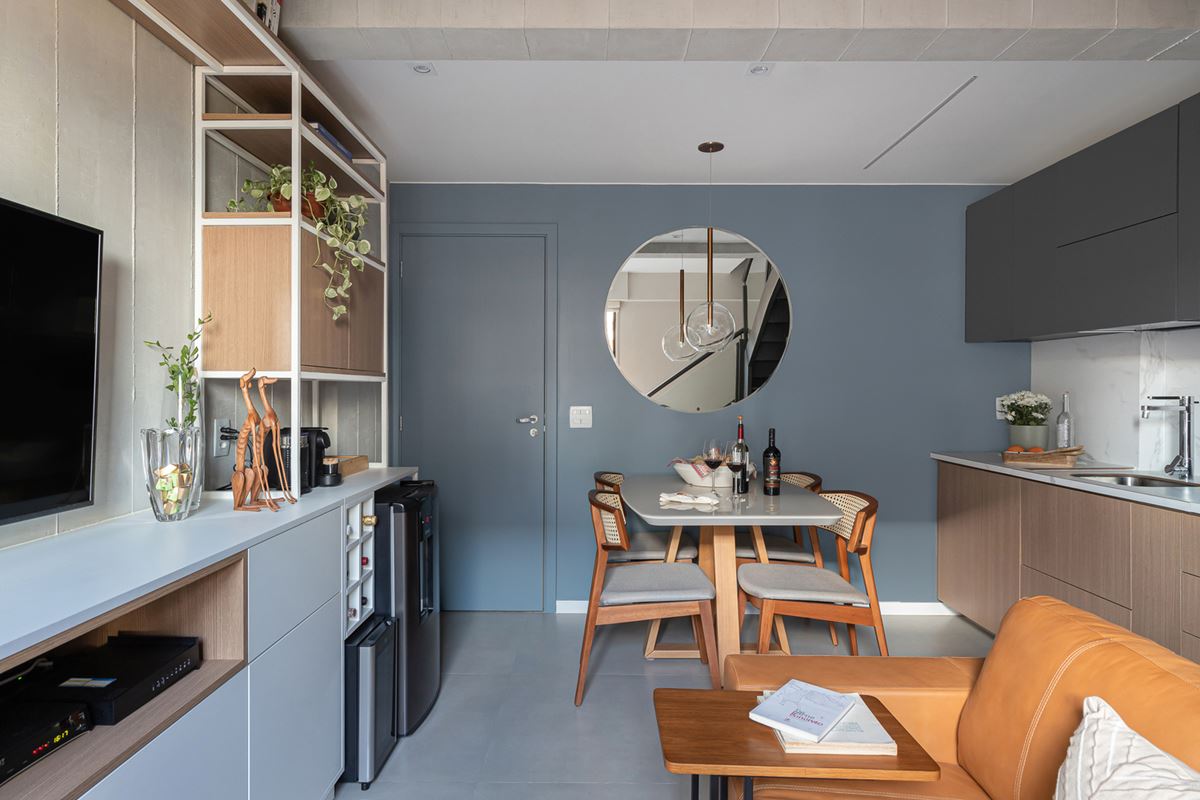 On the lower floor, the colors feature soothing shades of gray and posh fendi, and most furniture elements have been custom-designed to fit in the space available, while providing maximum practical use, as much as eye-pleasing top-of-the-line modern city apartment design. This space is intended for socializing, so it accommodates everything needed – a small kitchen with a convenient worktop, a bookcase –  a.k.a. a "bar", with enough place to hold beer or wine bottles, a beverage cooler, a coffee maker and even a TV.
The space under the stairs is used to accommodate a refrigerator, washing and drying machines and a convenient cupboard. All tucked-in on one side, enough space was left for arranging a comfy sofa and a dining table for four.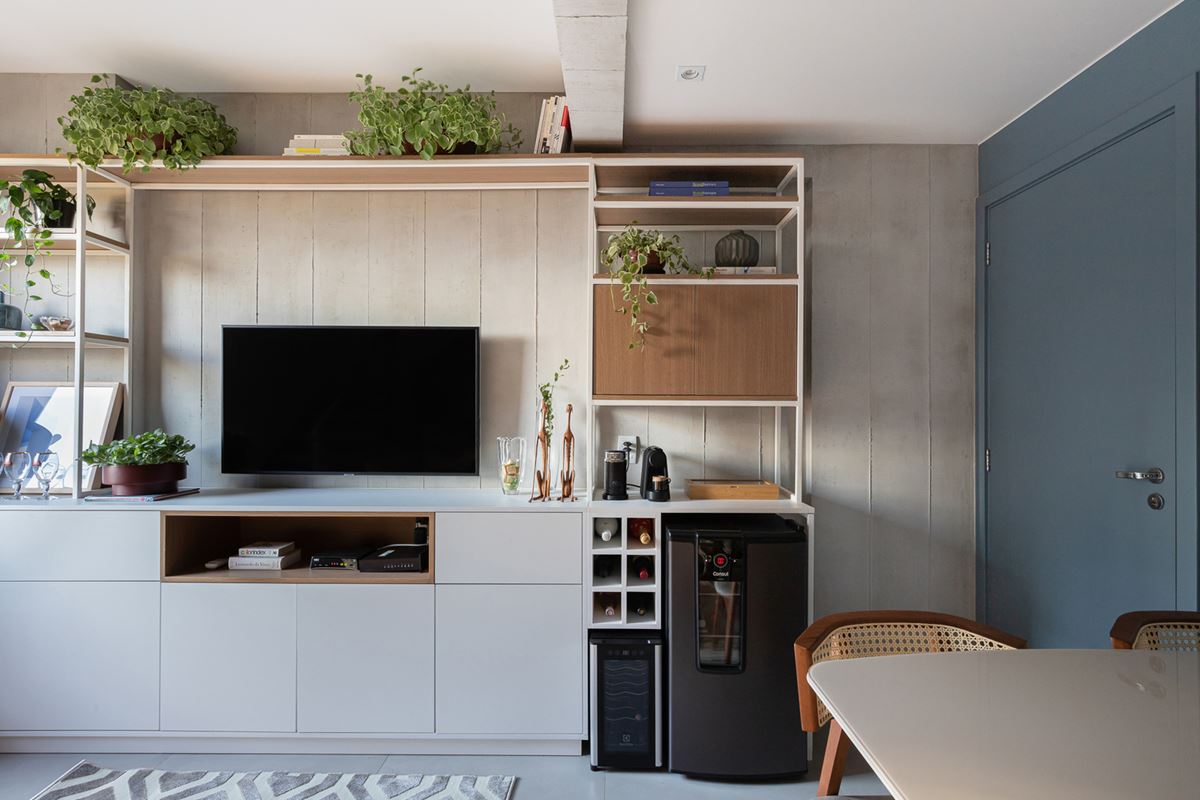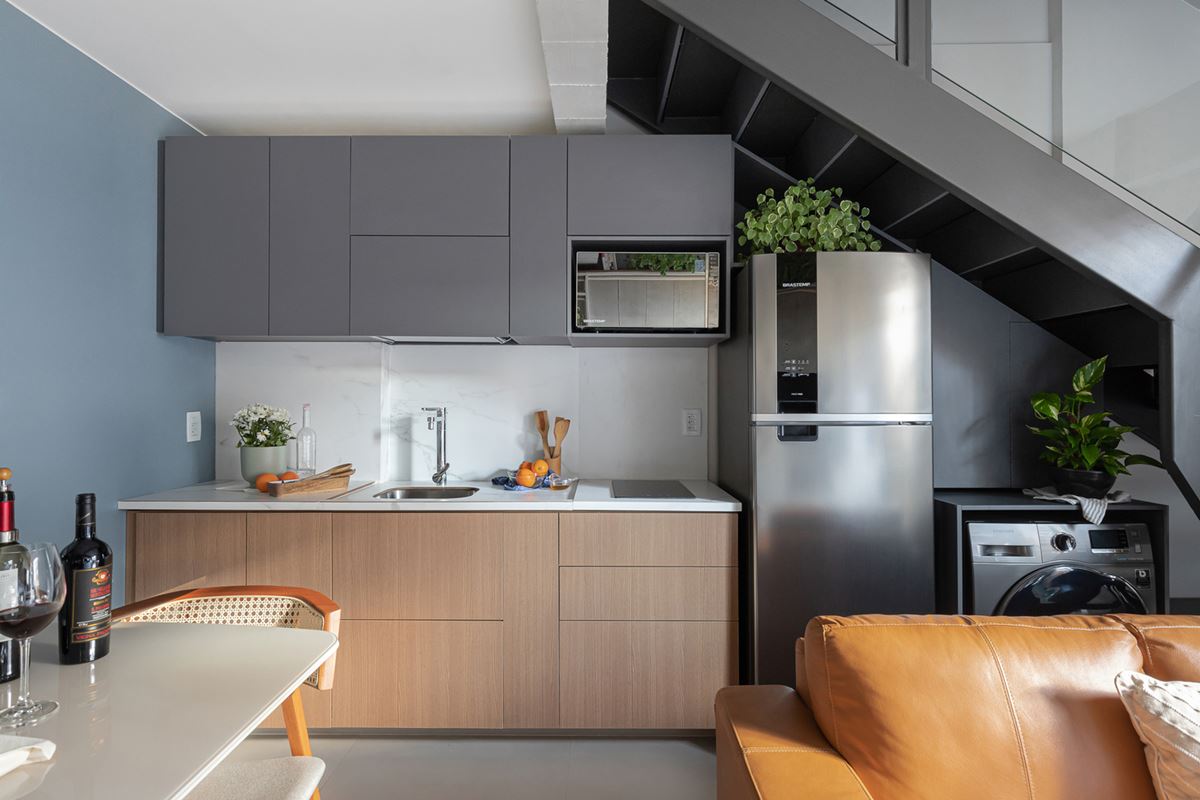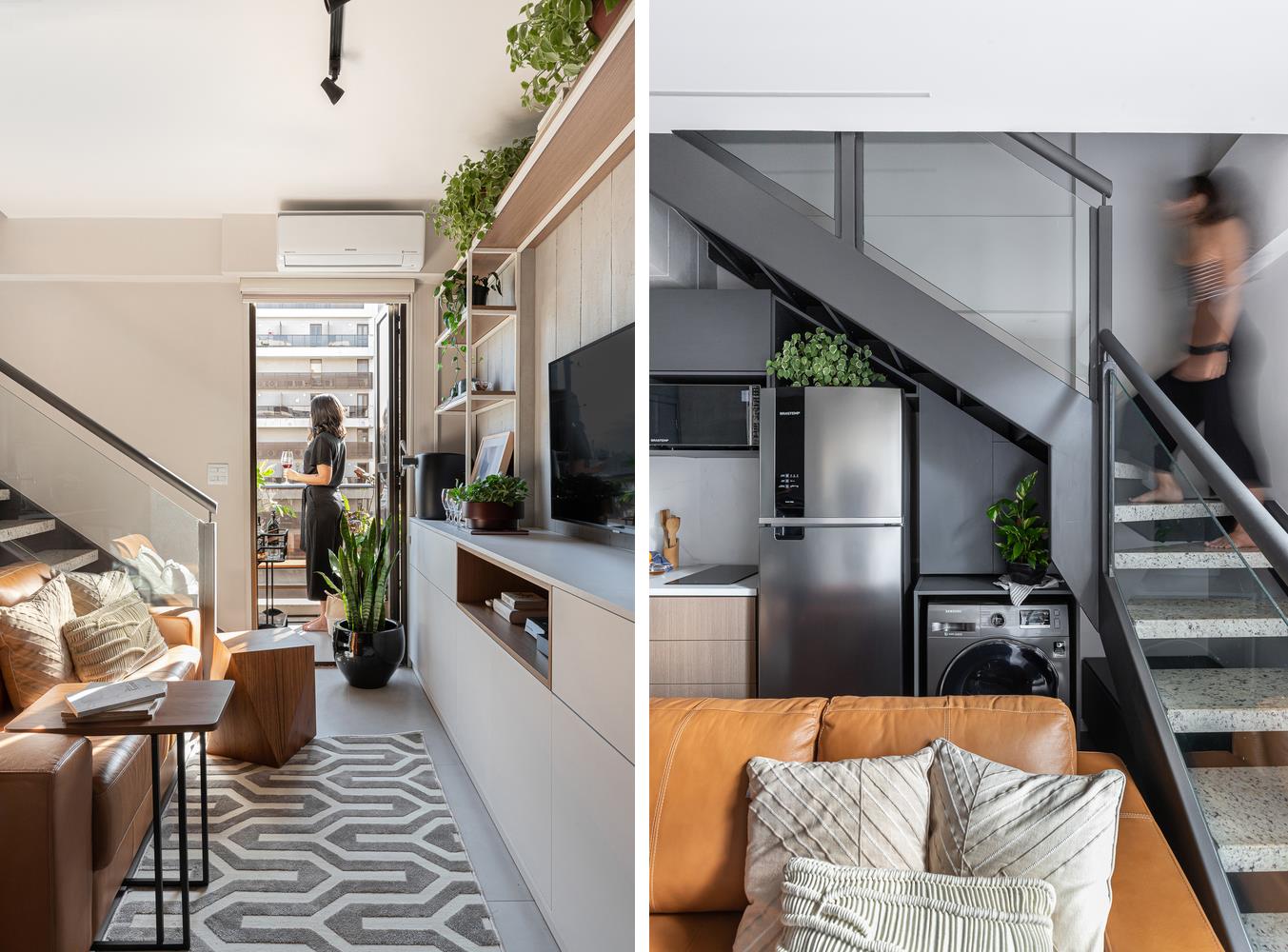 Upstairs, now twice larger, is the residents' private space, accommodating a master bedroom, an office and a closet. The bathroom, originally closed and dark, is now separated by a lateral wall made of an Al frame and two types of glass, providing both, privacy as well as plenty of natural light. The bathroom walls are covered with long porcelain tiles in soft graphite color, while the countertop features black 'São Gabriel' granite with a luxurious brushed finish.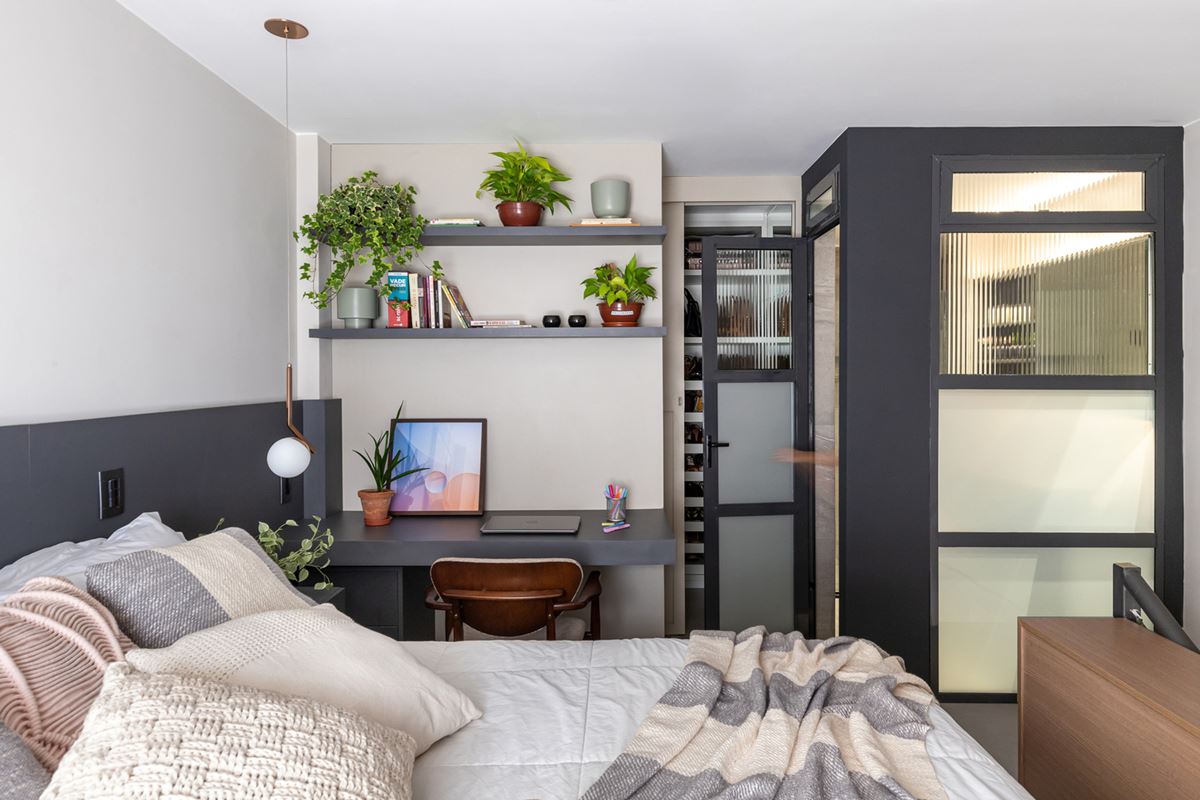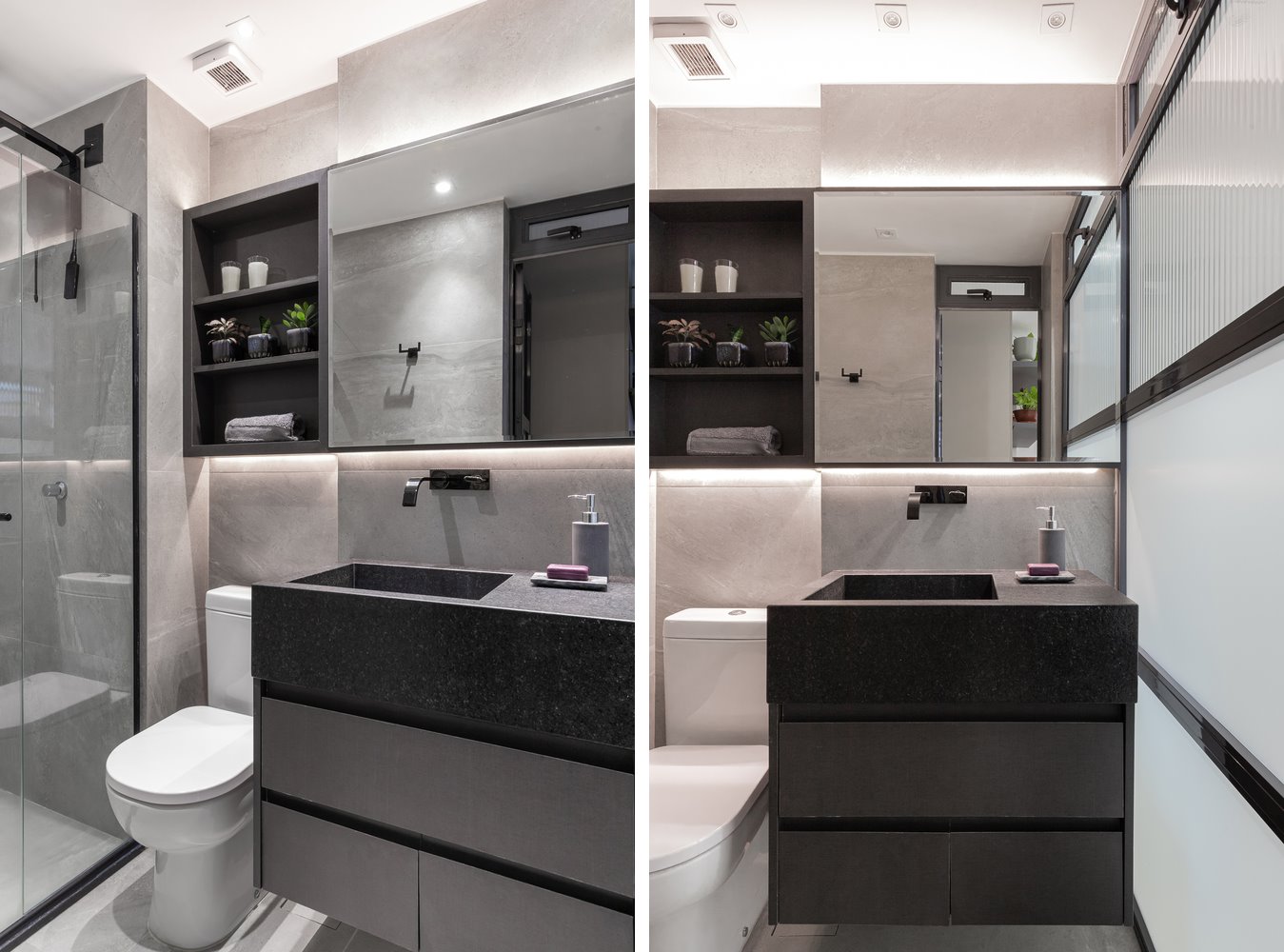 Photography: Júlia Tótoli