If there's one area of your home that you have to get right the first time, it's your bedroom. Since your sleep habits are one of the most important aspects of your life, you need a bedroom that supports a great night's sleep each and every night. In today's busy world, you can't afford to be exhausted all the time when you're trying to do your job, raise a family, and, heaven forbid, actually try to enjoy your life a little bit!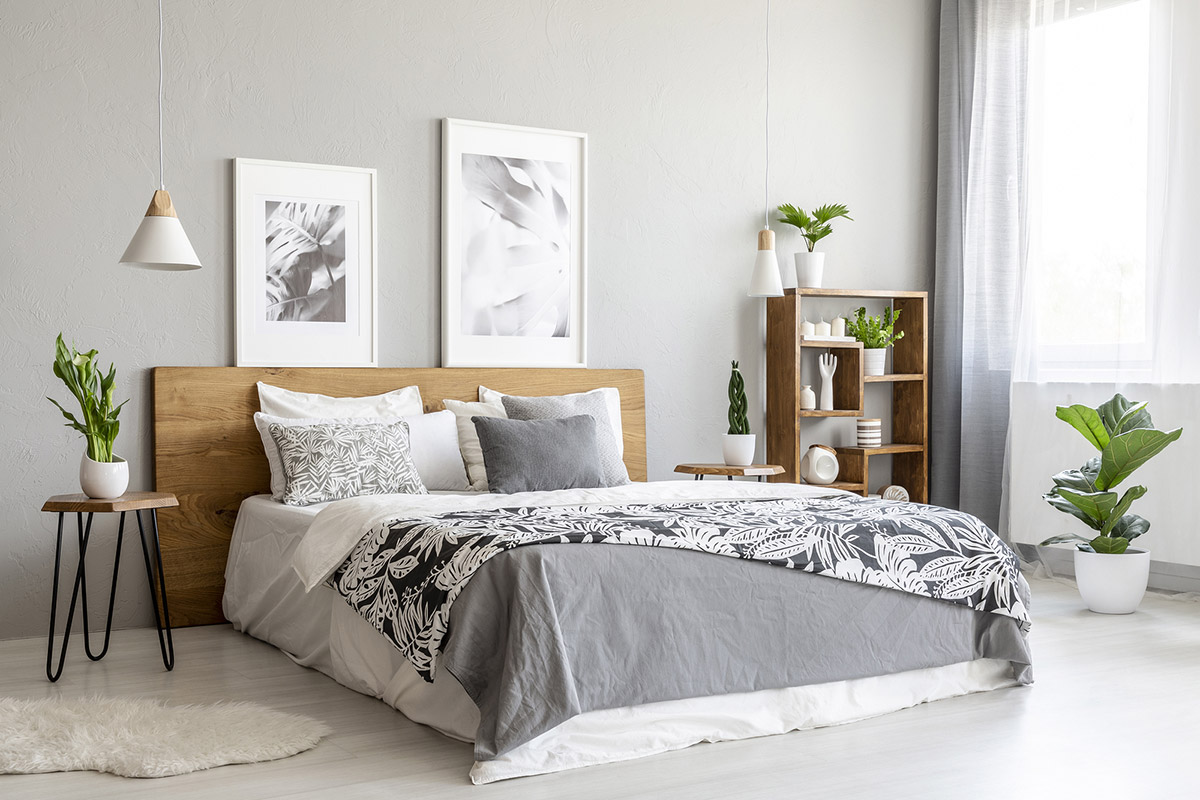 But there's always a catch, isn't there? There's plenty of mattresses, pillows, and bedding sets that claim they'll give you the best sleep you've ever had. Problem is, some of them are downright hideous. How do you balance creating a bedroom that lets you get quality rest without looking like it was designed by a hospital planner with a grudge?
That's exactly what you'll discover how to do right now!
Since quality sleep is the goal, it only makes sense that you start with the mattress, right? There are thousands of different mattresses out there, so a good starting point is to narrow down your mattress by two primary aspects: size and type.
Sizing Your Mattress
You probably already know that twin, full, queen, and king are the standard sizes you can get, but which is the right fit? There are several things you need to determine:
Shared space – If you're sharing your bed with someone, you need ample space for both of you to sleep.
Your sleep patterns – If you tend to toss and turn at night (a good indicator of poor sleep), you need a size big enough that you're not falling off the bed or disrupting your partner
The size of your room – The bigger the room, the bigger the mattress you can get. From a design perspective, it's important that you don't get a bed that's too big for the room. I'll tell you why later.
Finding the Right Style and Firmness
Once you've chosen the right size, your next step is to determine the actual type of bed you need. Depending on the type of sleeper you are, several options might be viable or you may need something specific. Below are some of the most common types and what they're best suited for:
Memory Foam – Great for side-sleepers who need a little more support when they crash. Over time, your shape becomes embedded in the mattress. If your body type changes or you switch up sleeping positions, you can quickly grow uncomfortable.
Pillow Top – By far one of the coziest choices, pillow tops are for people who need to be completely comfortable to sleep soundly. They don't offer much support though, so if back pain is a problem, this isn't the type for you.
Water Bed – For people who stay on their back and enjoy a 'floaty' feel, waterbeds are a perfect choice. However, light sleepers who are disturbed by motion won't enjoy the sensation of a water bed at all.
Adjustable Base – If you're not sure what you really need, an adjustable base mattress may be the way to go. These allow you to tweak the firmness and support settings to suit your needs. Be cautious though: since they try to offer something for everyone, adjustable base mattress don't excel in any one area. They might not have the range of settings that you need.
When it comes to designing a beautiful bedroom, you thankfully don't have to worry too much about how the mattress itself looks. It can be covered with bedding of your choice later. For now, just focus on the size and feel.
COZY BEDDING YOU CAN DEPEND ON
The next most important aspect of your bedroom design is the bedding. First and foremost, you want bedding that will allow you to regulate your temperature, feel comfortable against your skin, and look gorgeous doing it! Since your bed will provide the bedrock for your design, this is the time to select the colors, textures, and fabrics that you enjoy best. You'll use them to design the rest of your bedroom.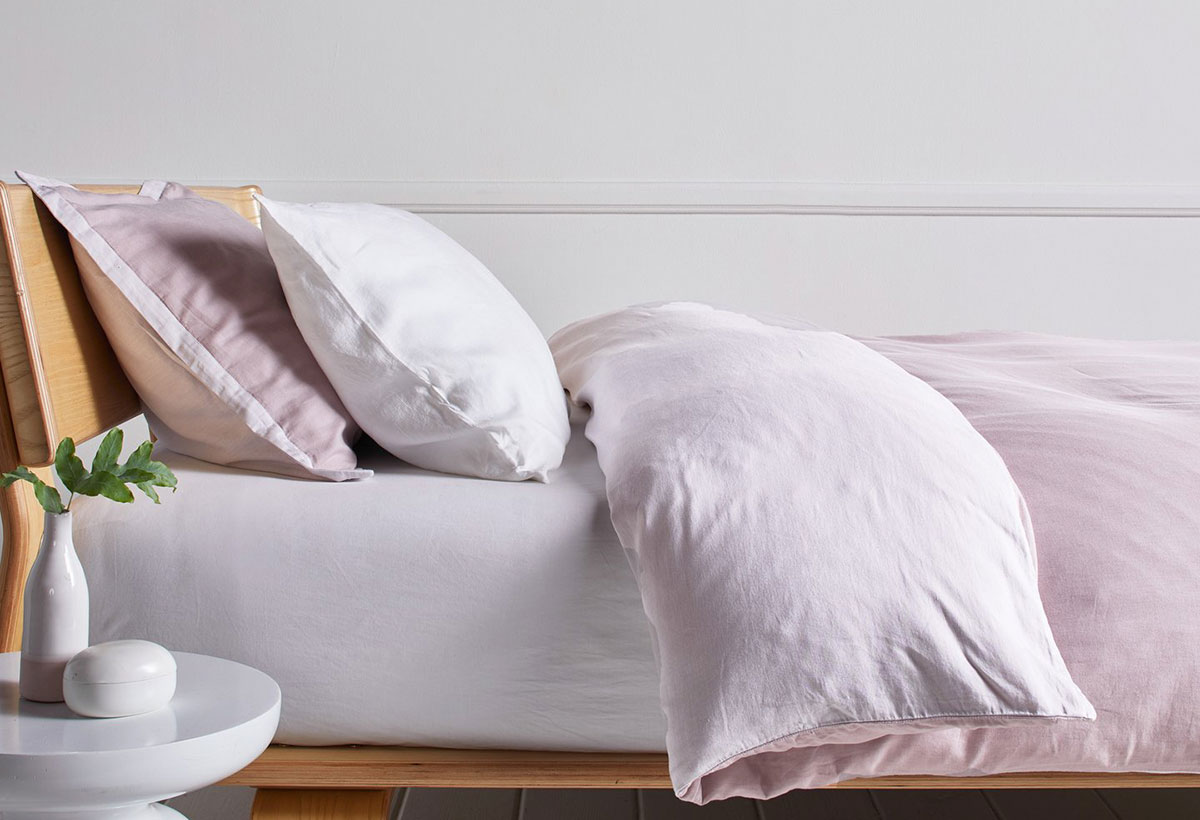 Choosing Colors
When you select the colors that you want to feature in your bedding, and your bedroom as a whole, there should be one characteristic you avoid at all times: energetic. When you lay down at night, if your bedding is bright, colorful, and inspires you to run laps around the bed frame, you've chosen the wrong color. Ideally, you should stick with soft, muted shades of green, white, or blue. These are soft, cool colors that set us at ease and can subconsciously help you sleep better.
Fabric Selection
The fabric you choose will play a huge role in your overall design and the quality of your sleep. You need materials that look great, yes, but also make you comfortable. Ideally, soft, natural fibers are your best bet, and here are a few suggestions:
Cotton – Soft and pliable, cotton is one of the most comfortable materials you can get. Be aware that it won't keep you very warm at night and it wears out easily.
Wool – Wool is incredibly soft to the touch, and the fluffy texture can be great for lulling you to sleep. However, it gets hot very quickly and tends to be heavy.
Linen – Linen is a very durable fabric that breathes well, is incredibly soft, and keeps its sheen as the years go by. Though they can be more expensive, linen bedding sets are a great investment to guarantee a great night's sleep.
If there's one thing that sets most people on edge, it's clutter. When rooms look cluttered, we feel like everything is constrained and there's no room to move. In essence, we feel trapped in this tiny space that we can barely maneuver through. If that's the feeling that your bedroom gives off, you'll never get the quality sleep you're looking for.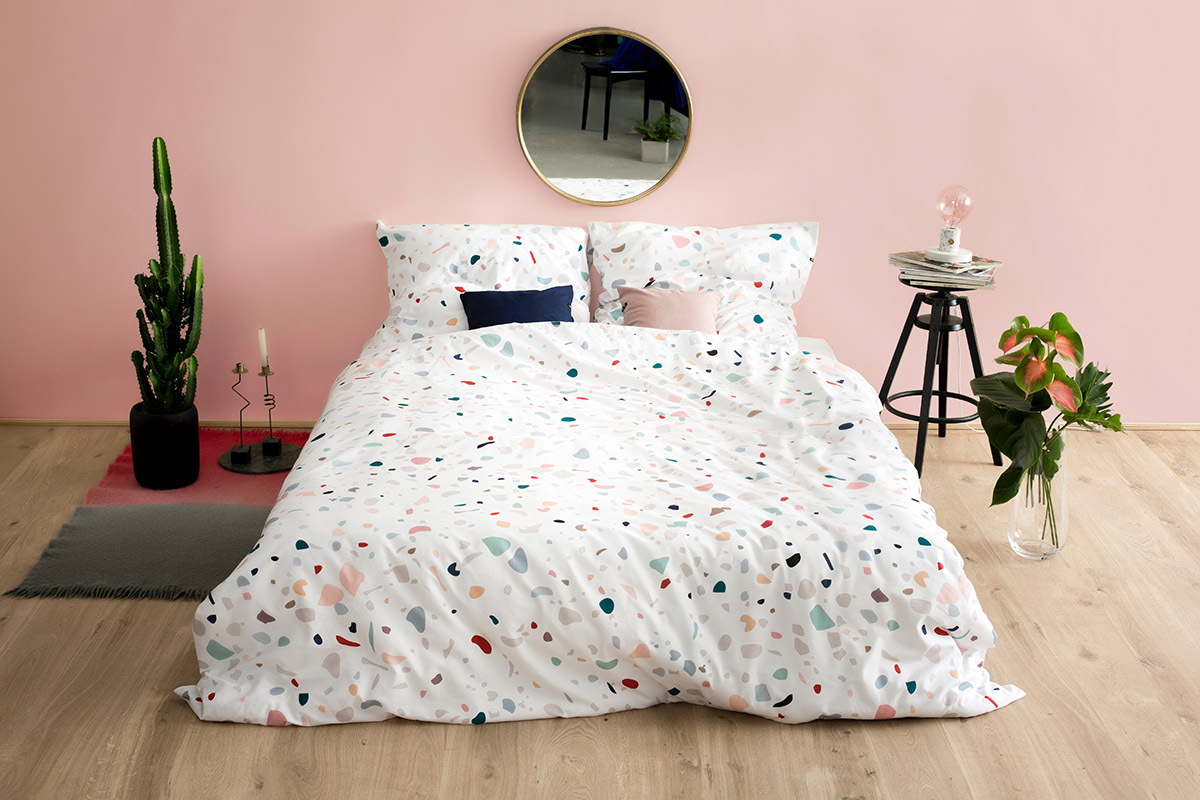 Clutter Means Distraction – Distraction Means Unease
Clutter in home decorating doesn't just refer to magazines strewn about or boxes stacked in the corner. It also means piling so many decor items into one room that it feels ready to burst at the seams. When you add the dressers, nightstands, lamps, and other accessories to your room, limit the number of items and don't pack them all right next to each other. There's nothing wrong with wanting your bedroom to look beautiful, but not at the expense of eating up space.
That Goes for Your Mattress Too
Remember how I said you don't want a mattress that's too big for your room? Here's the reason – it will freak you out. I know that sounds melodramatic but based on what I said above, is it really that shocking? If you have an enormous mattress crammed into a tiny space, you're going to feel like you don't have the space to move freely through your bedroom. That feeling of unease has a strong potential to plague your thoughts and keep you up at night. So, to emphasize it again: get a mattress that matches your sleeping habits but doesn't feel smooshed into your bedroom.