Have a large bathroom? Why not turn it into a luxurious spa haven with close-to-nature relaxing feel?! You might think that achieving such a natural bathroom design is too overwhelming. So much to consider, all the planning, all the details …. Forget about the little details! All you need is a natural stone tub positioned in the right place. Natural stone bathtubs make a one-of-a-kind focal point around which you can plan and arrange everything else up to your tastes and desires.
Whether you choose a very light or saturated, dark stone model, a natural-stone bath makes a massive element of the bathroom interior space. Minimalism around is therefore almost mandatory, although contemporary design also provides a very wide range of layout, decoration and arrangements options.
One of the top contemporary tendencies in the interior solutions is the application of natural and eco-friendly materials. With outstanding qualities, versatile applications and allowing a wide range of design options, these materials add a topnotch luxury in the home interior décor. The trend is inspired by Mother Nature's eternal beauty and tends to find the perfect blend between traditional values and modern times technology.
SEE ALSO: Most popular interior design styles
Following this trend are the natural stone carved bathtubs. The market offers a large variety of sleek designs, featuring seamless curves, soft, flowing lines and attention to details. To meet contemporary life needs, the products combine natural stone with highly durable resins creating a solid substrate which can be formed and shaped to match the human body. This is true understanding of the art of bathing and it provides the ultimate feel you would love to have in your own home spa.
These natural stone bathtubs will totally amaze you!
Alberto/Esteban award winning concept for Duravit's Dream Bath Competition 2013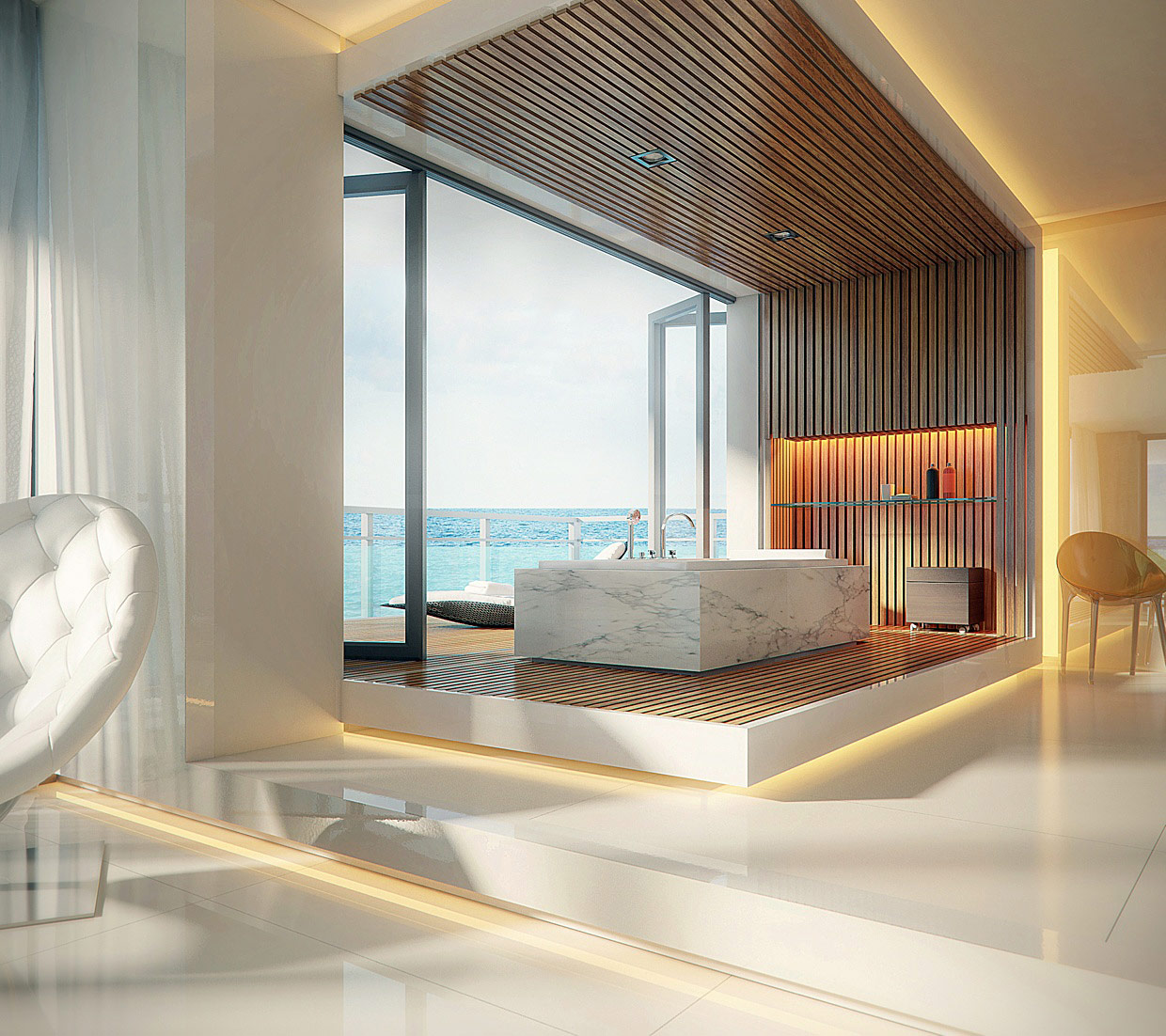 Image credit: Albert Muzino
---
 Gorgeous stone bathtub by Neutra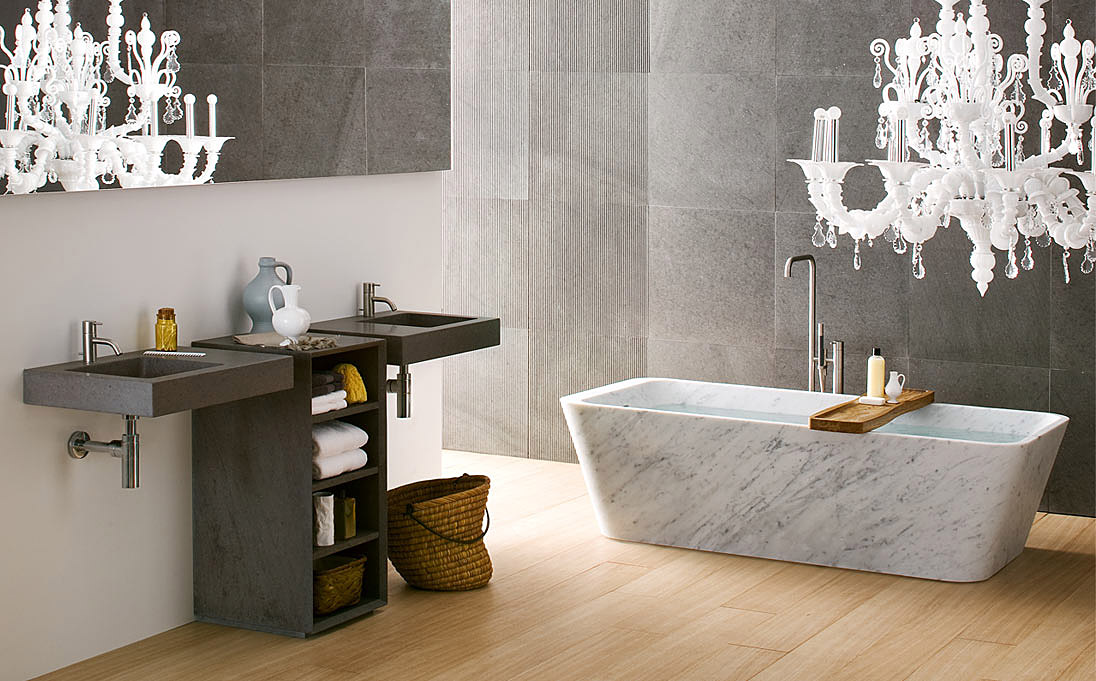 Image credit: Neutra
---
Simi bathtub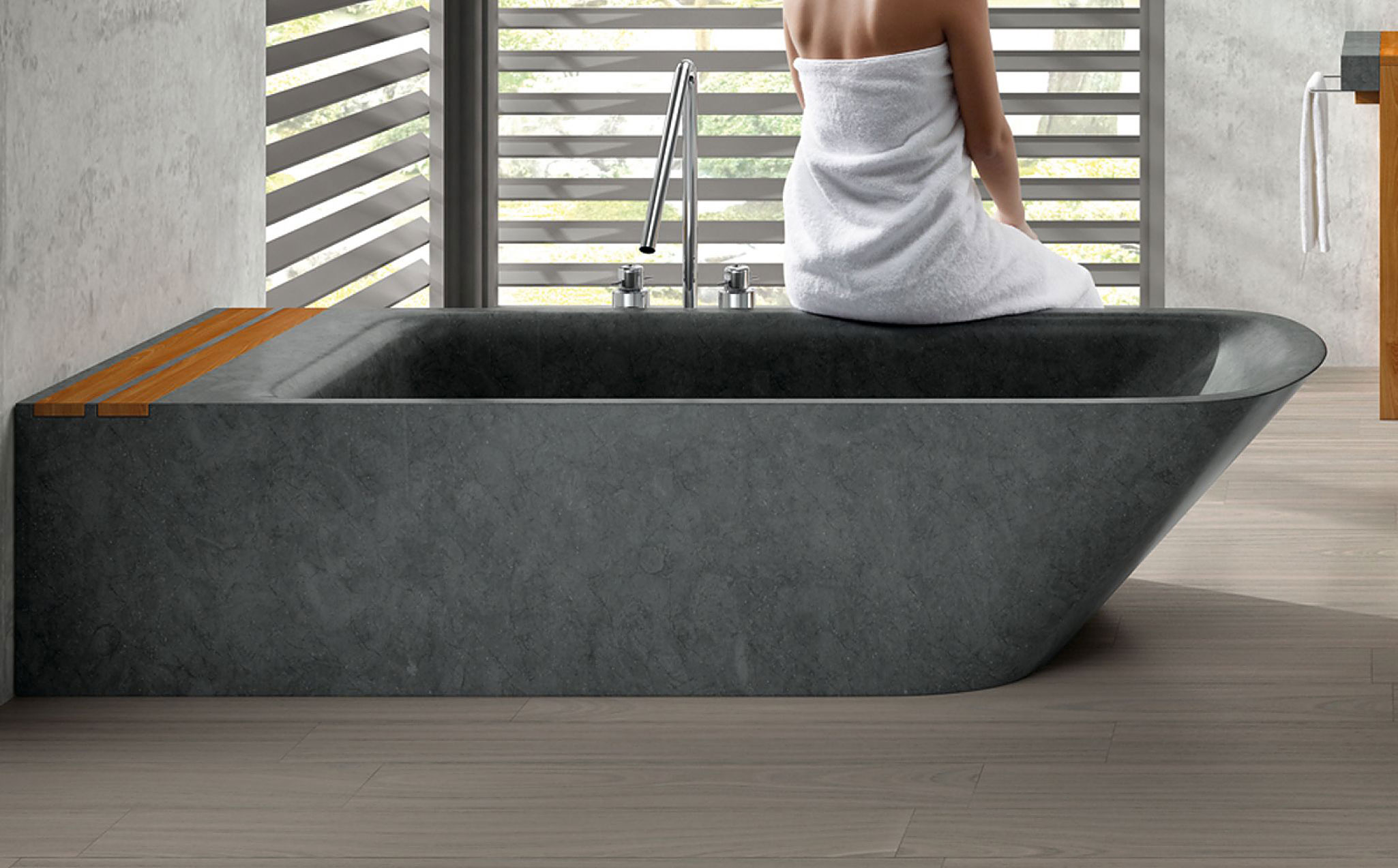 Image credit: bathco
---
Luxury bathroom with a marble bathtub, Pallazo del Mare residence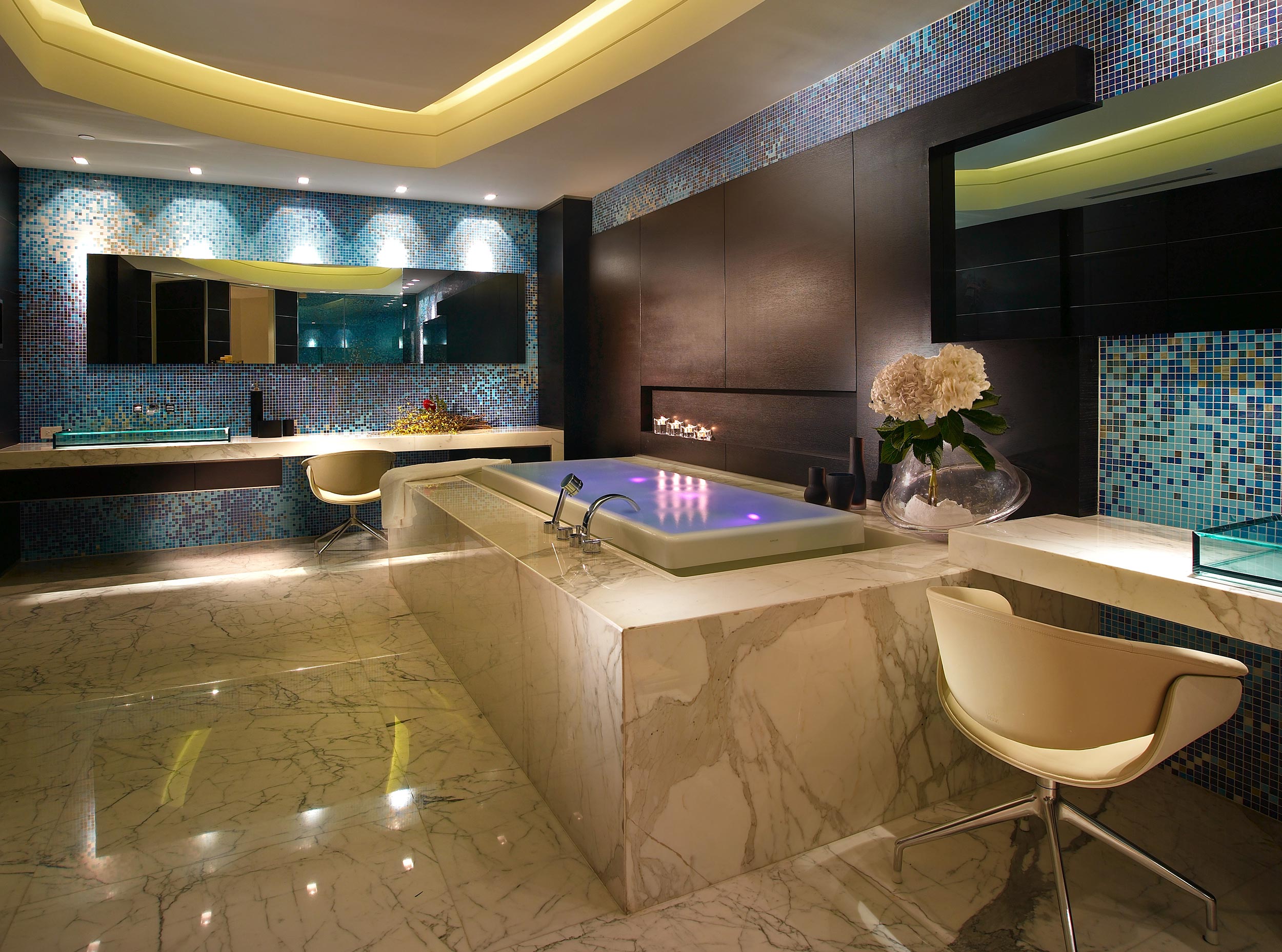 Image credit: Pepe Calderin Design
---
Beautiful bathroom with a sink and bathtub made of stone
Natural stone bathtub in the award winning project Soaring Wings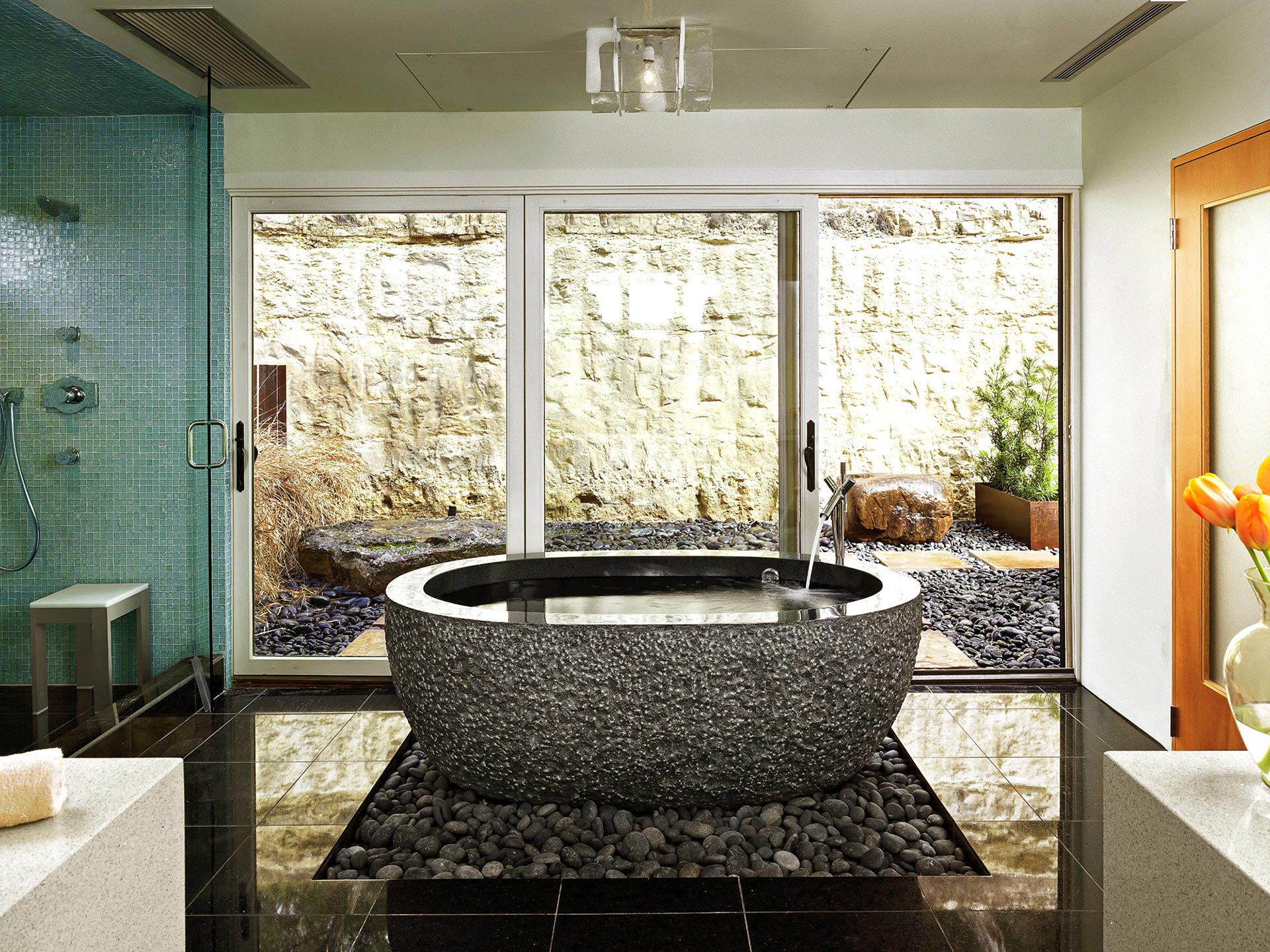 Image credit: Winn Wittman
---
Oval bathtub made of stone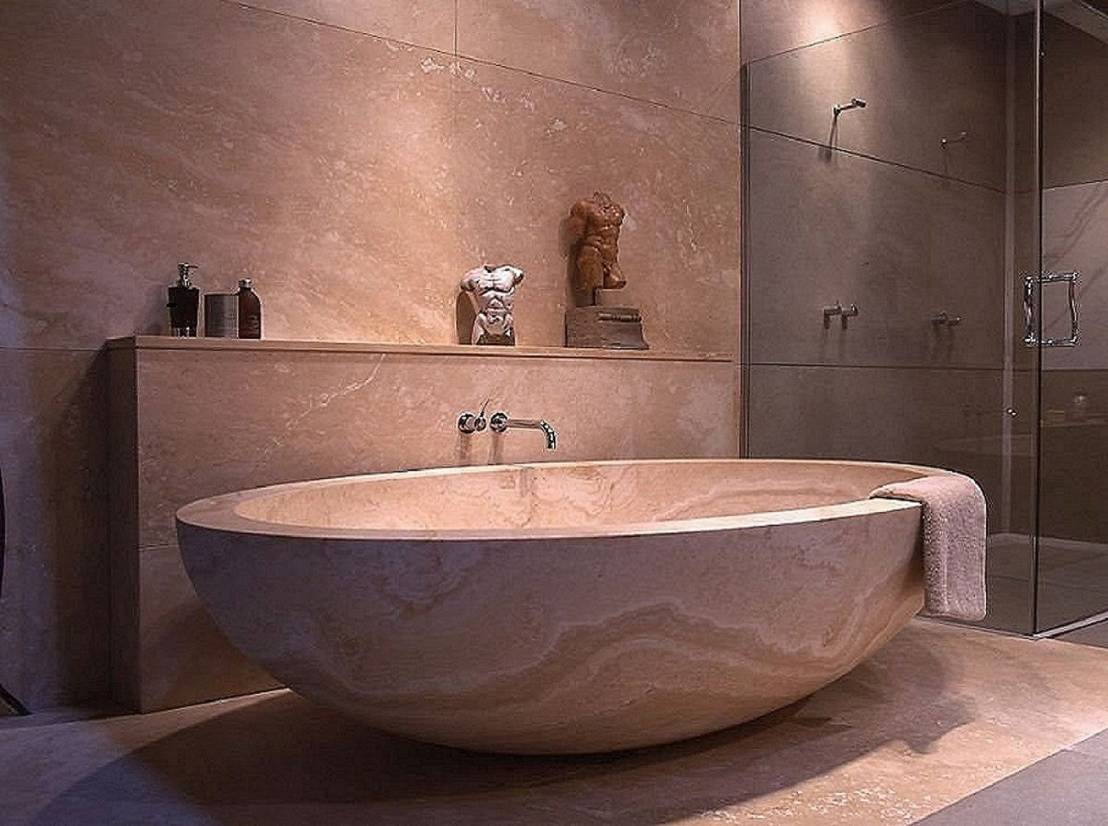 Image credit: ArchitectureArtDesign
---
Modern travertine bathtub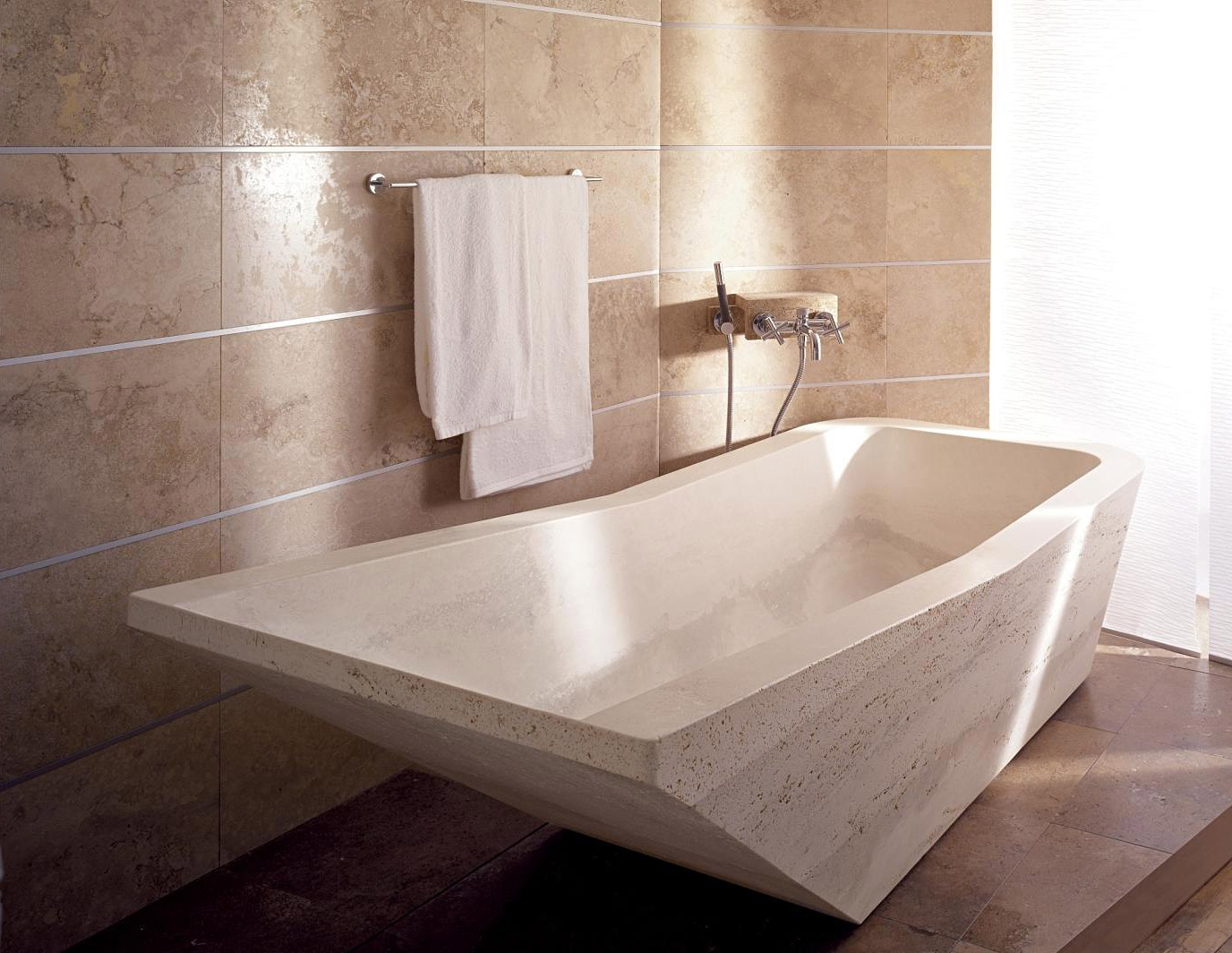 Image credit: Pinterest
---
Carrara marble Rubix bathtub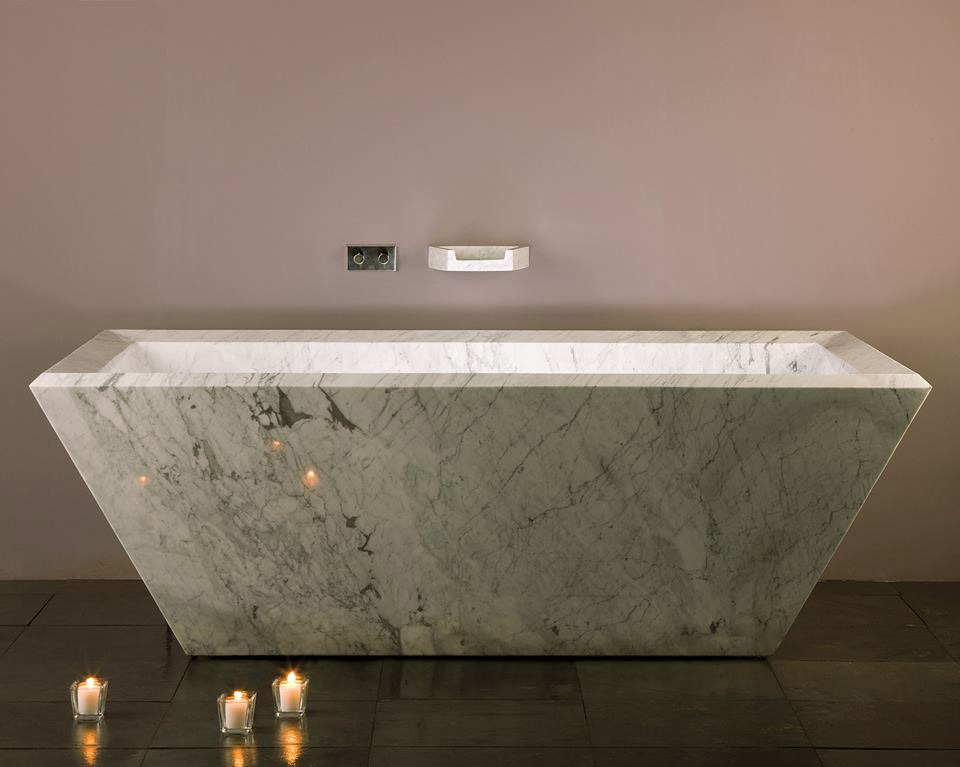 Image credit: Stone Forest
---
Rustic bathroom with a natural stone bathtub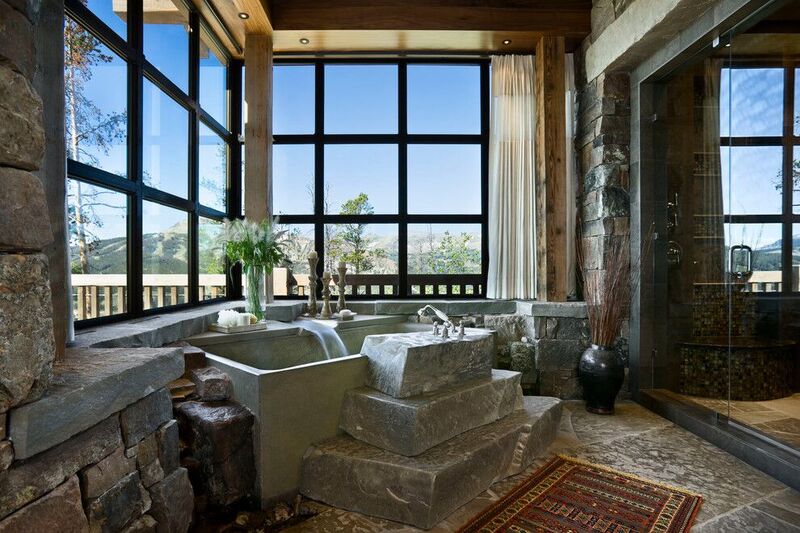 Image credit: Locati Architects
---
Stone bathtub with organic shape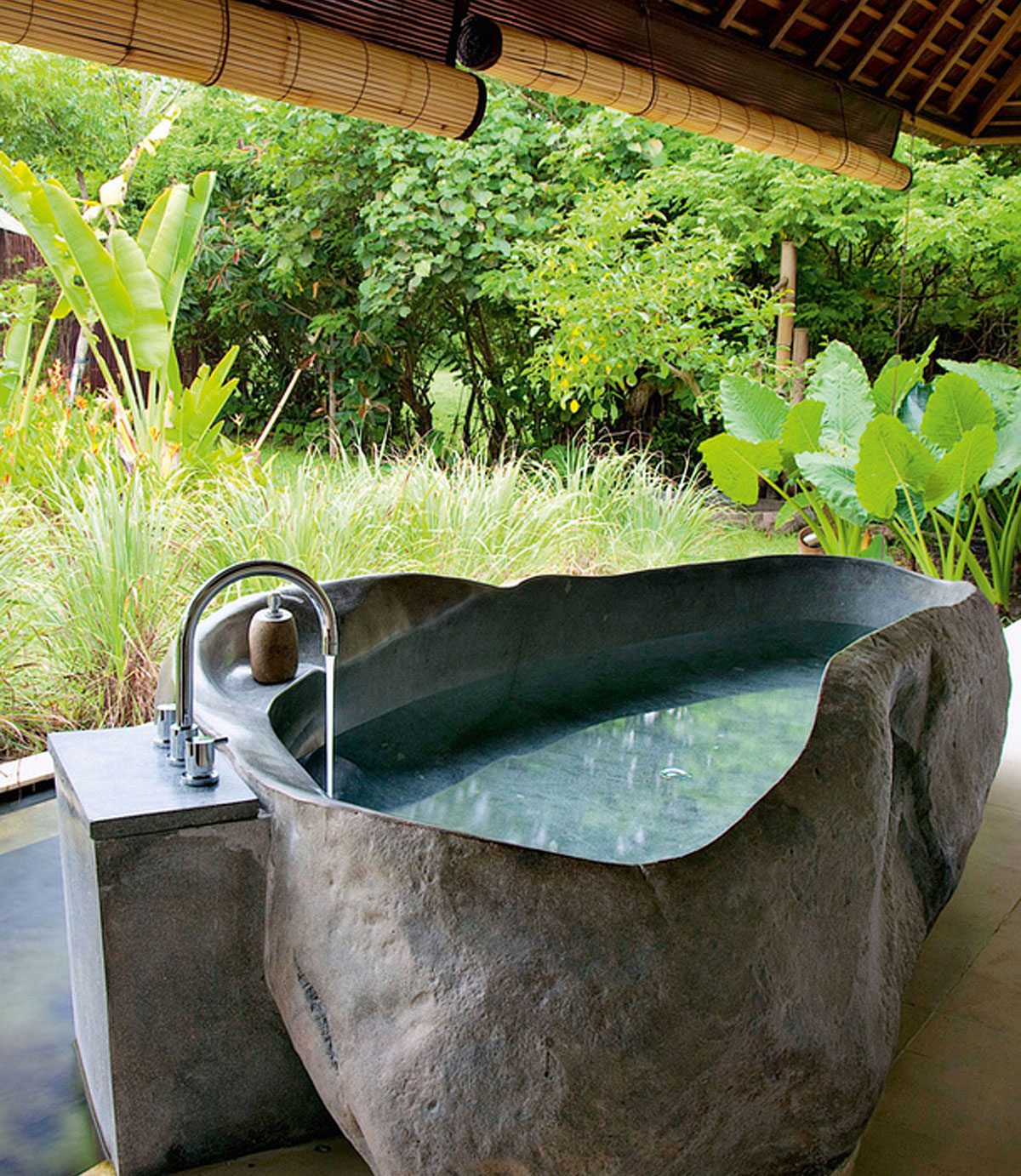 Image credit: Homedit
---
Natural stone bathtub in Fellah hotel, Marrakesh, Morocco
Image credit: Perfectly Chilled Hotels
---
Natural bathtub made of granite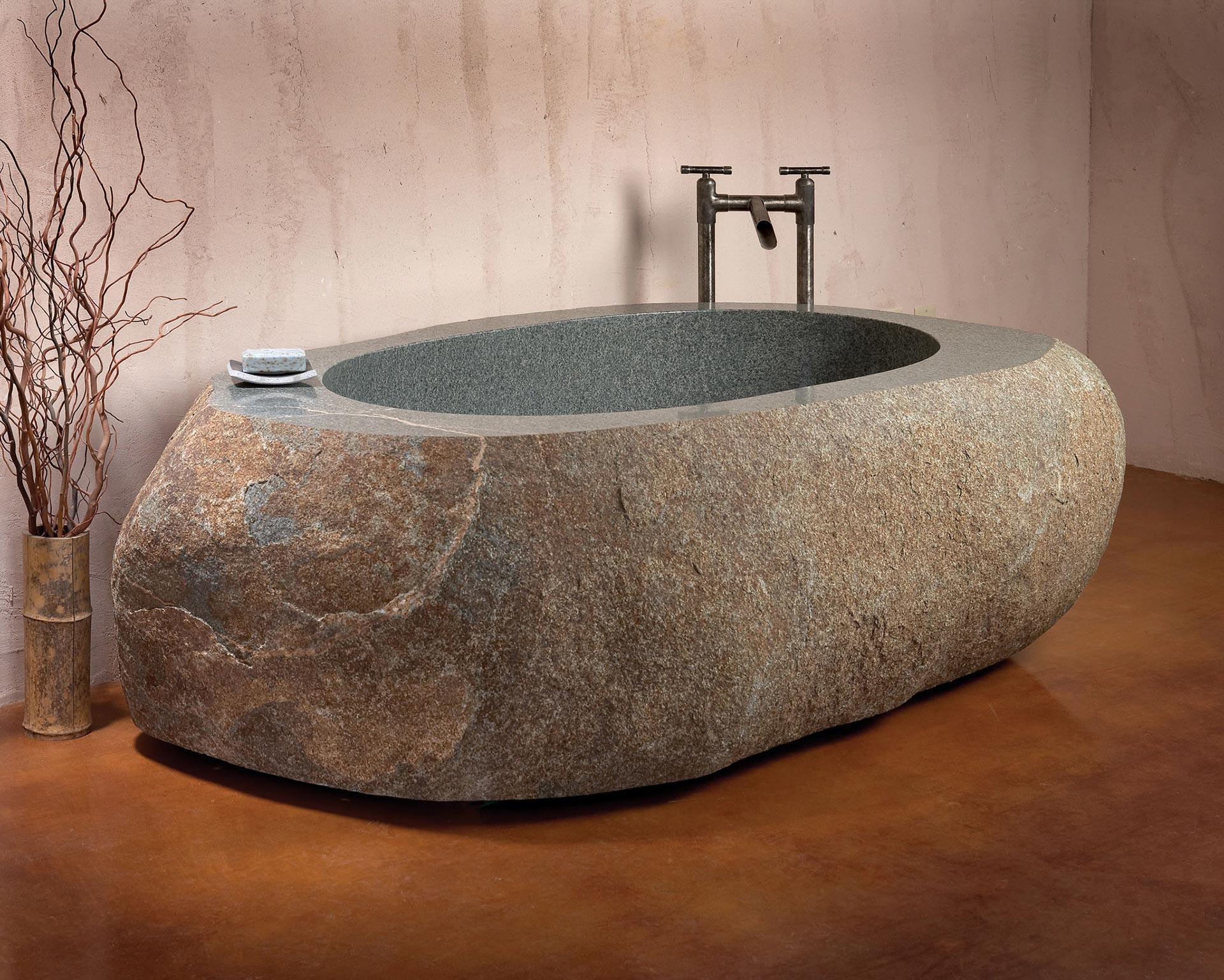 Image credit: Stone Forest
---
Mediterranean stone soaking tub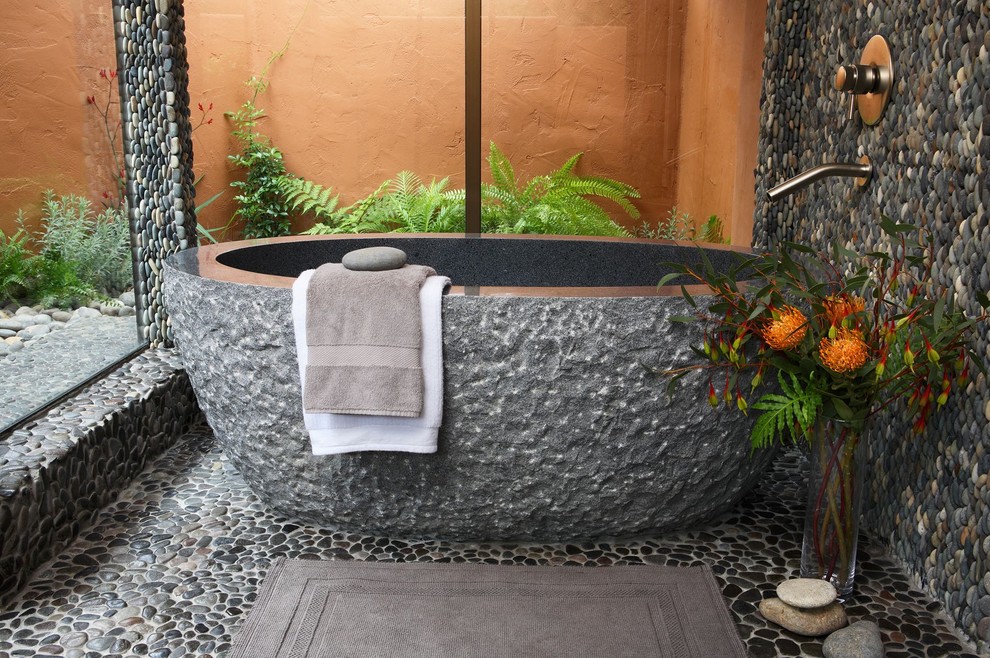 Image credit: Houzz
---
Bathroom with an oval marble bathtub in hotel InterContinental Geneva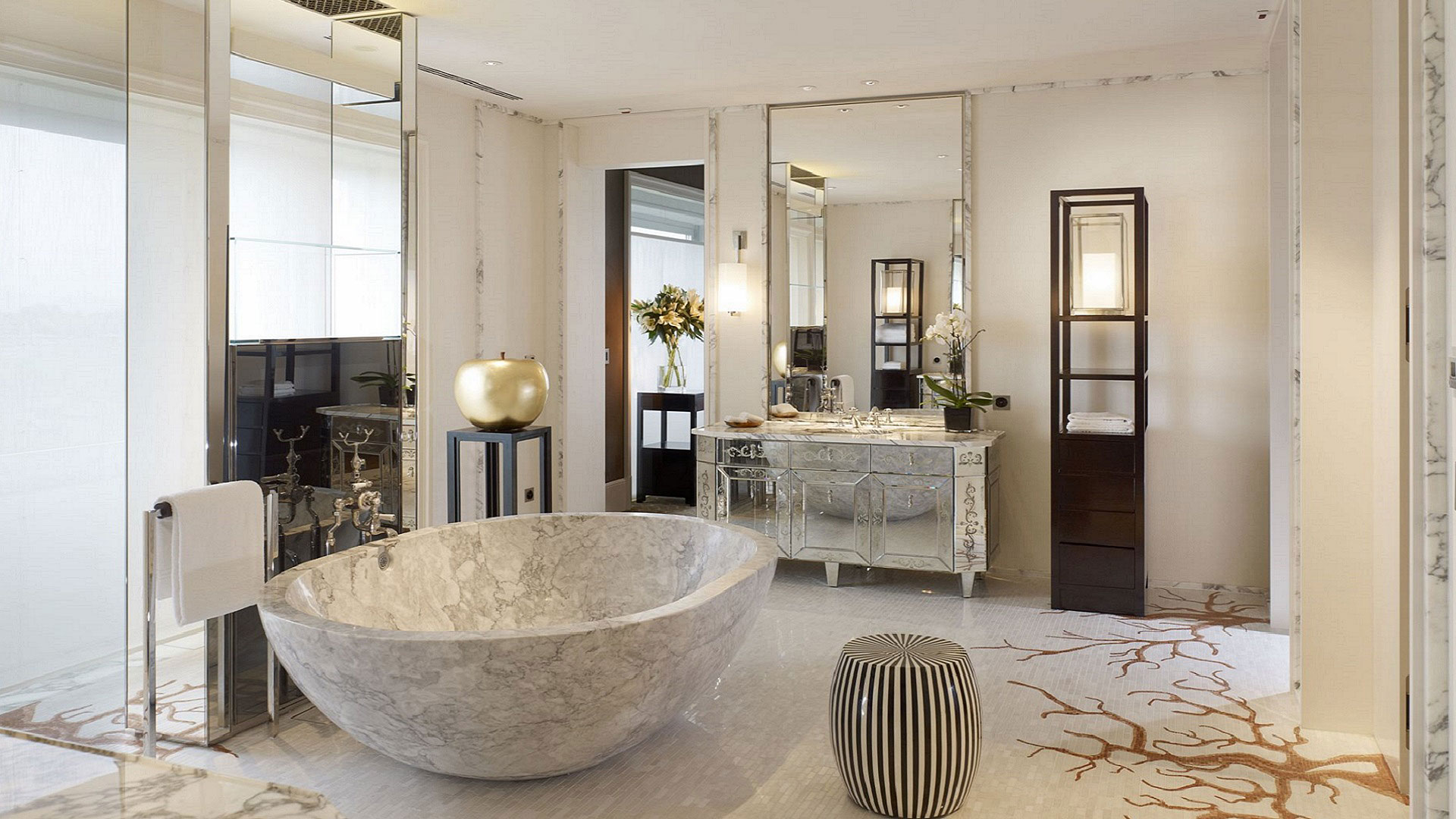 Image credit: InterContinental Geneva
---
Papillon Bathtub – Camulo Granite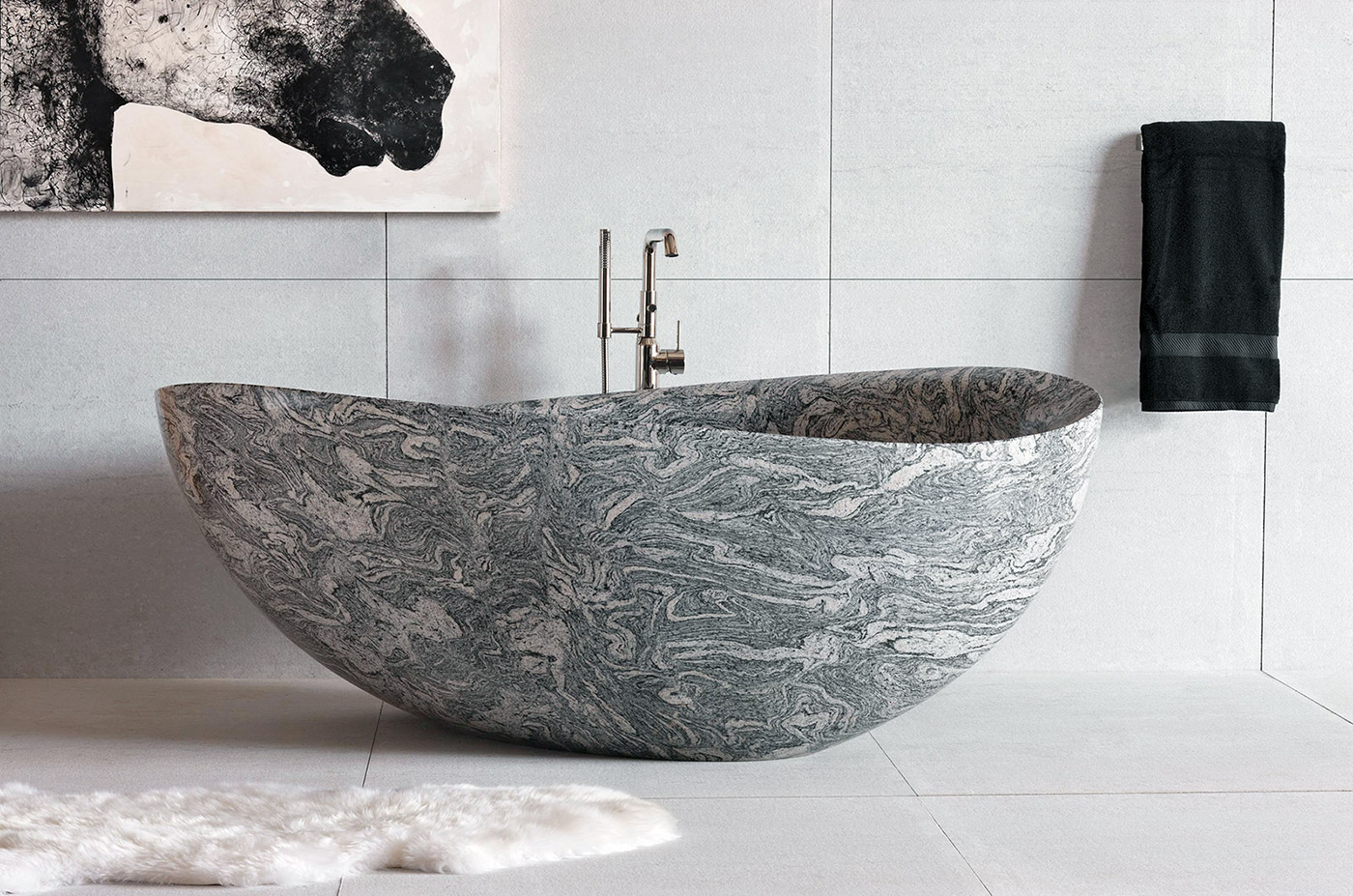 Image credit: Stone Forest
---
Lucius Moon white marble bathtub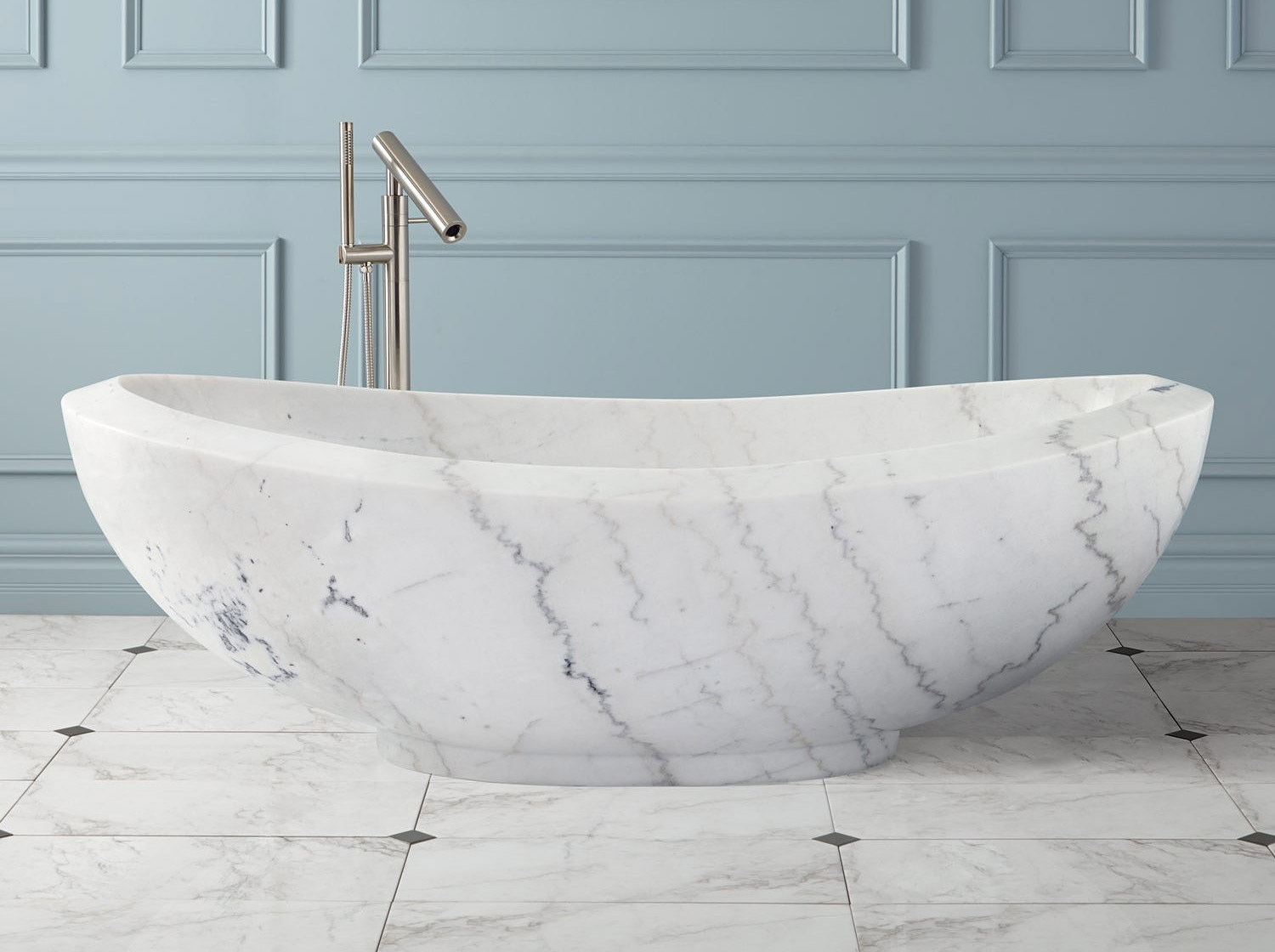 Image credit: Signature Hardware
Stone bathtub in the backyard of Villa Amy on Bali, Indonesia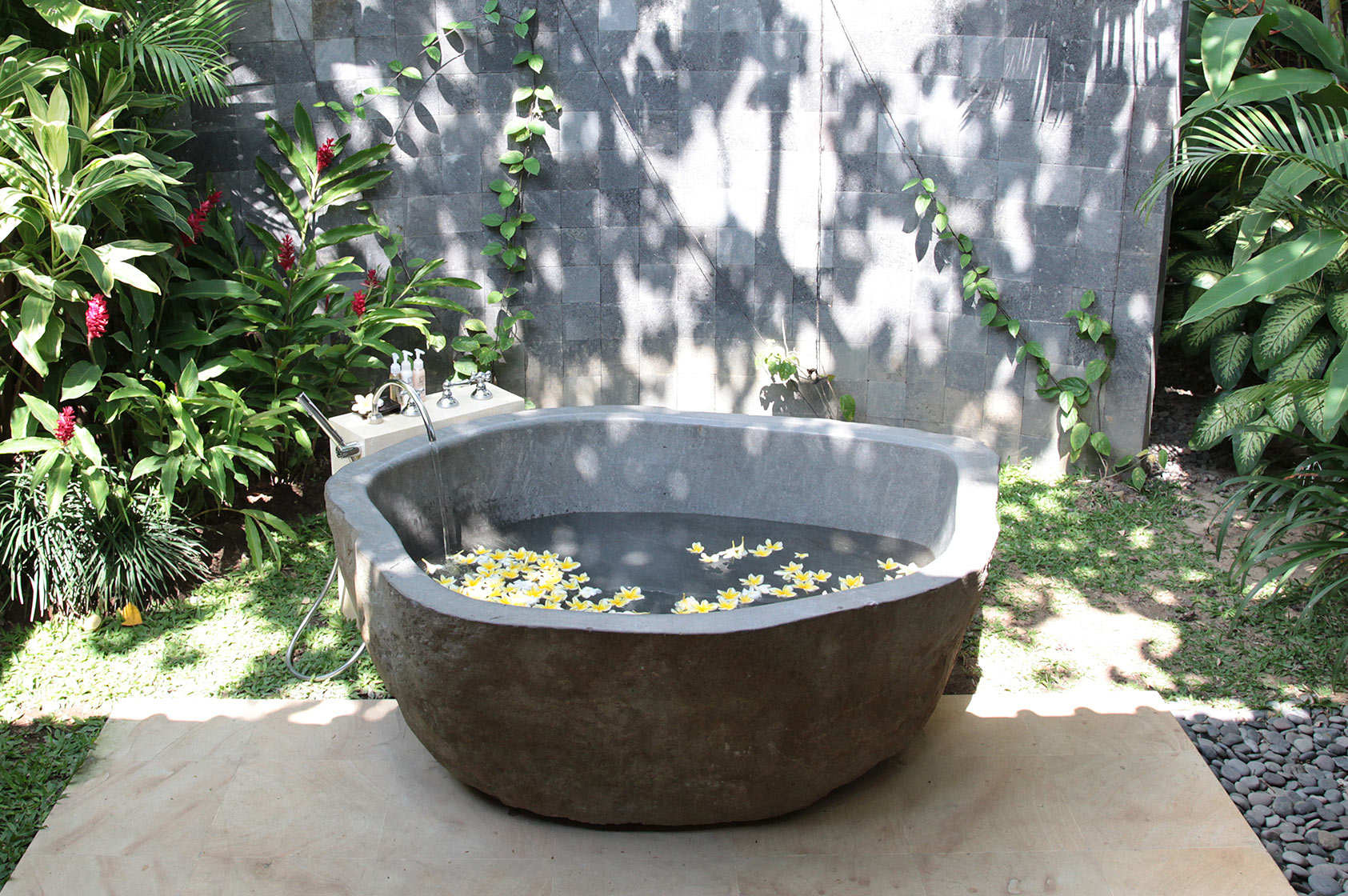 Image credit: Balli Villas
---
Handmade river stone bathtub by Lux4home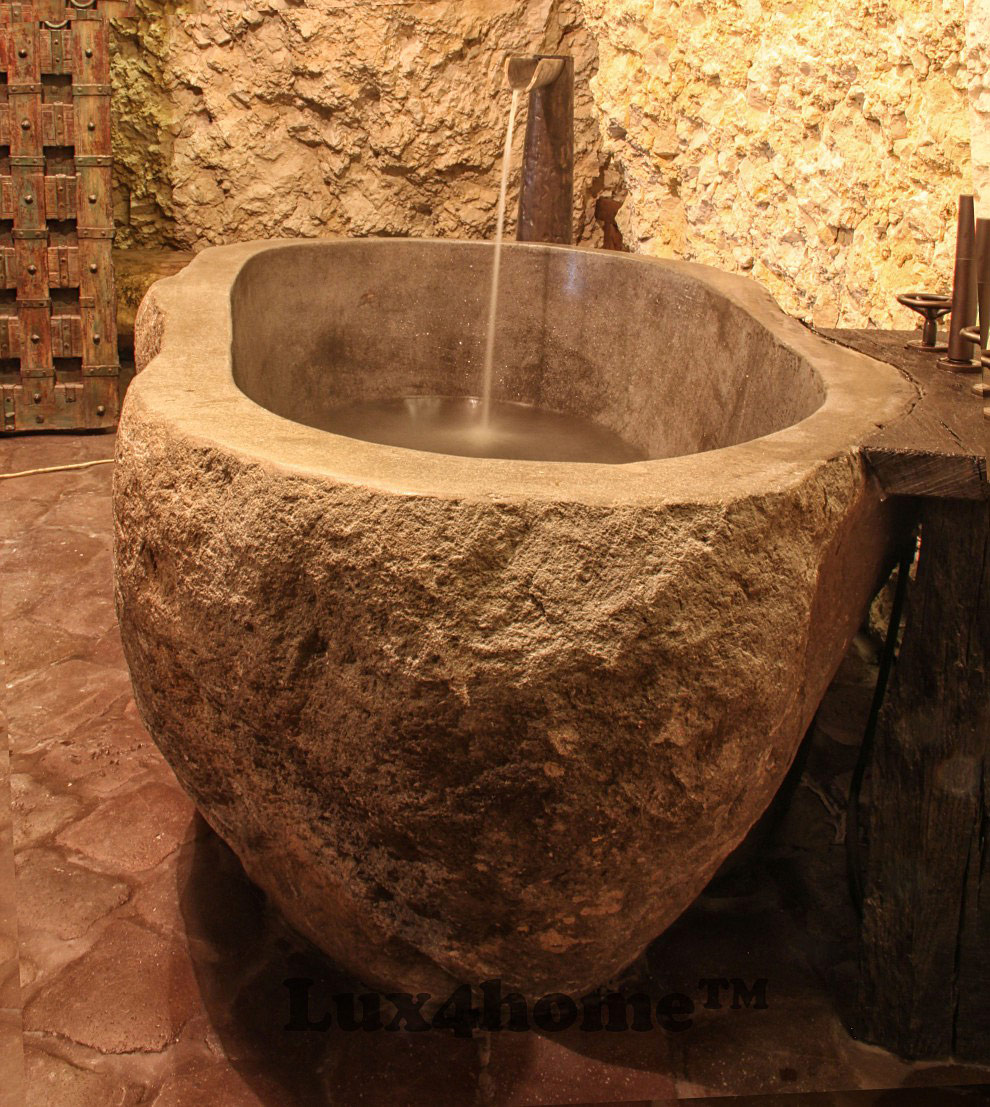 Image credit: Lux4home
---
Natural stone bathtub in De Moksha boutique resort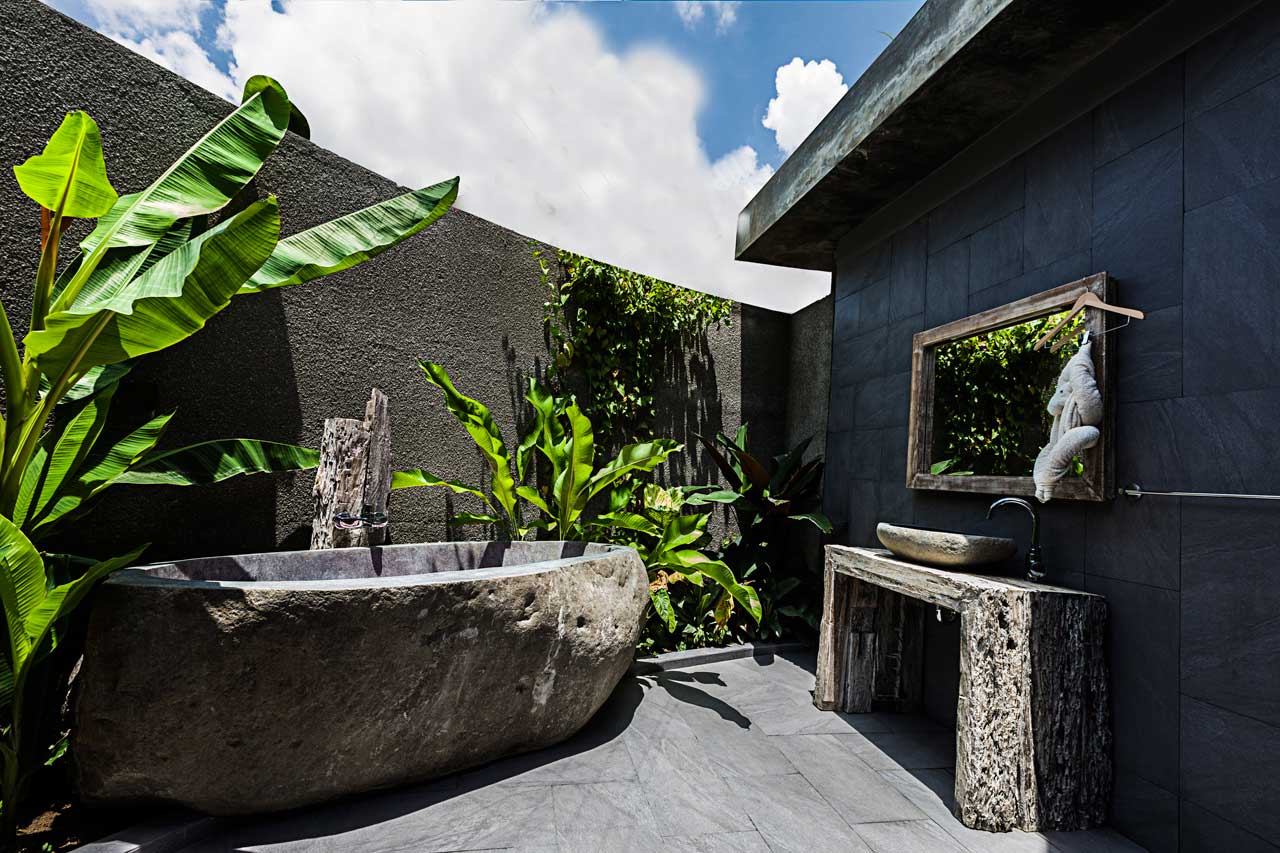 Image credit: De Moksha
---
Amazing bathtub by Stone Forest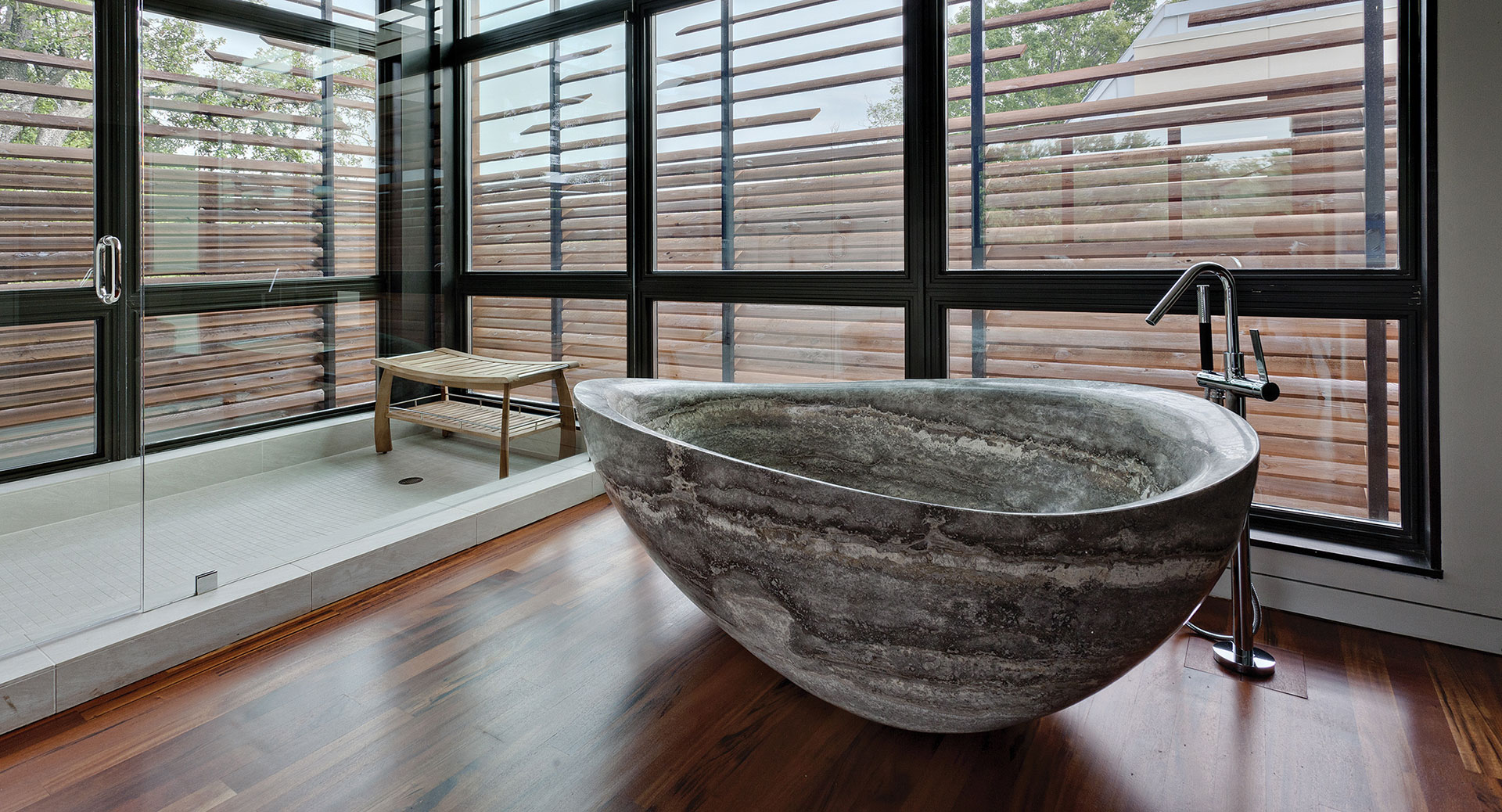 Image credit: Stone Forest
---
Black granite oval bathtub by Stone Forest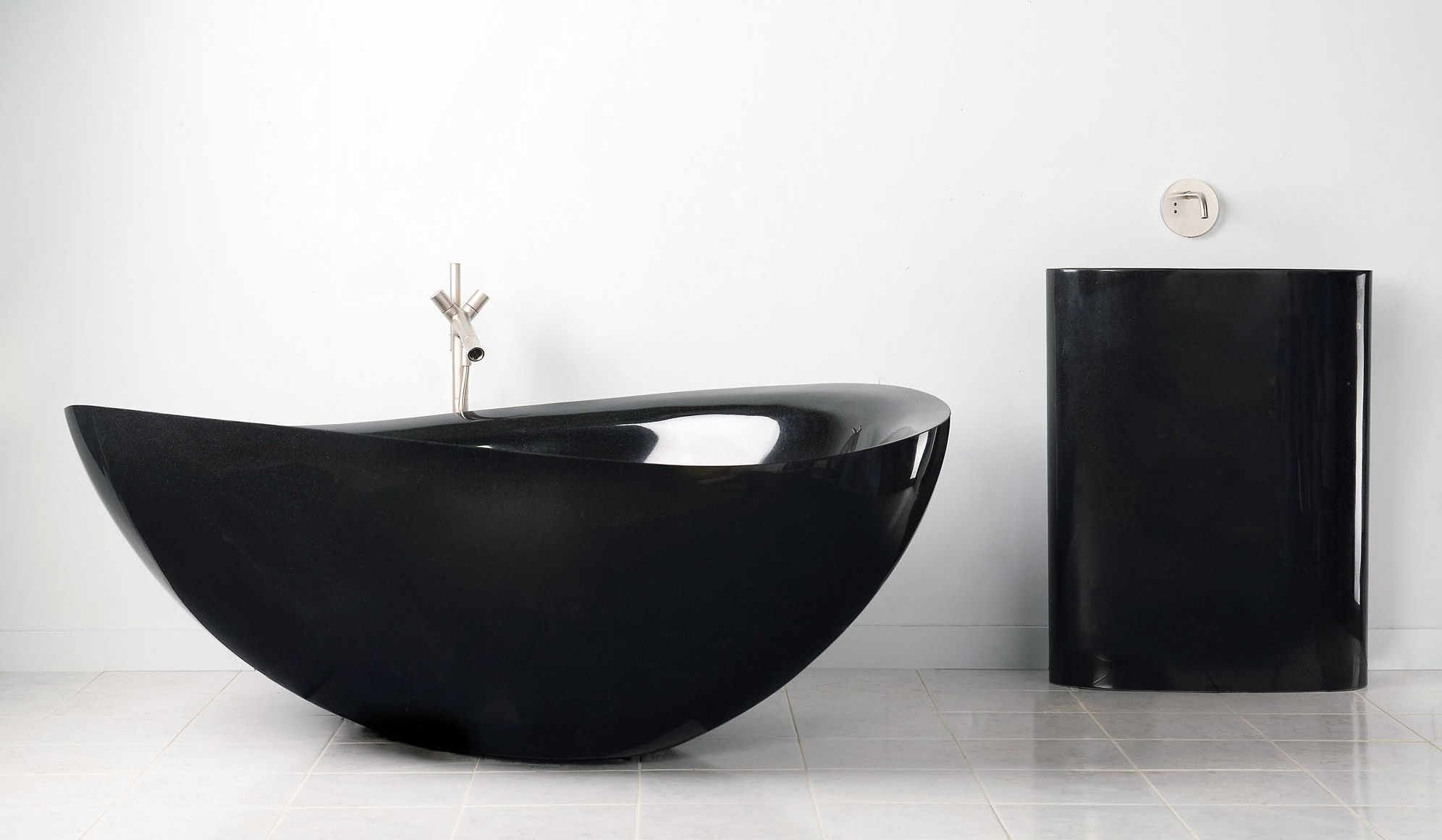 Image credit: Stone Forest