Ombre is a fascinating color effect that for decades has been enjoying incredible popularity throughout various fields, like art, design, crafts and fashion. So, to see it showcased in interior décor wouldn't be a surprise to anyone. And for a good reason! Exhibited on various surfaces and achieved through a variety of interior styling elements, this gradient-inspired technique features an intriguing seamless transition from darker to lighter hues of one or more colors. In an evocative kaleidoscope of color shades, the ombre concept creates an eye-catching accent, adds character, and visually transforms the room in terms of aesthetics and space.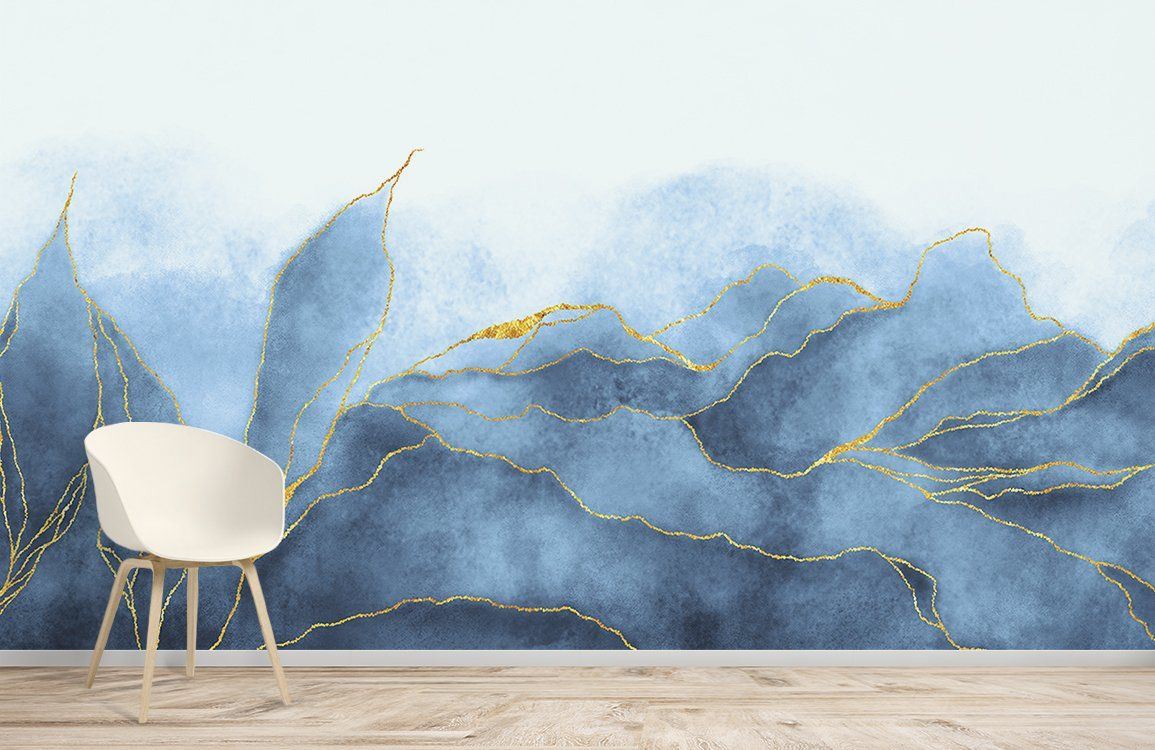 Featuring the décor style theme, walls provide the perfect backdrop for interior design compositions. With the ombre effect on however, a wall is transformed into a décor element in its own right.
In pastel hues, an ombre wall has a dreamy watercolor effect, fit to match various interior design styles, including the 'all-white'-trend in styling contemporary or minimalist interiors.
In bolder shades, an ombre wall adds a somewhat 'dramatic' feel and easily becomes a statement focal point.
In gradient nuances of one color, an ombre wall gives depth and perspective of the room, visually expanding the actual space.
Through a seamless dark-to-light transition between tones of several matching colors, an ombre wall provides excellent opportunities to diversify the interior in terms of color, textures and patterns.
Tip: To get the best effect from implementing the ombre look, it would be advisable to apply the color gradient onto one, feature wall, instead of splashing it on all the walls of the room, especially in smaller spaces.
Techniques of Applying an Ombre Effect on a Wall
Normally, there are two main techniques of applying an ombre effect on a wall – with paint or with ombre wallpapers. Easy to say, fun to do, yet there are a couple of things you might wish to consider:
Choosing the right hues for an ombre look might pose a challenge, especially with transitions from one color to another. A smart solution here would be to use the color wheel. This is a mighty tool for matching colors in any aspect, so take the time to study its application. Two adjacent shades, for example, create a more subtle, watercolor effect. Skip a few tones or chose an opposite color on the color wheel, and you'll get a more expressive ombre impact to show off.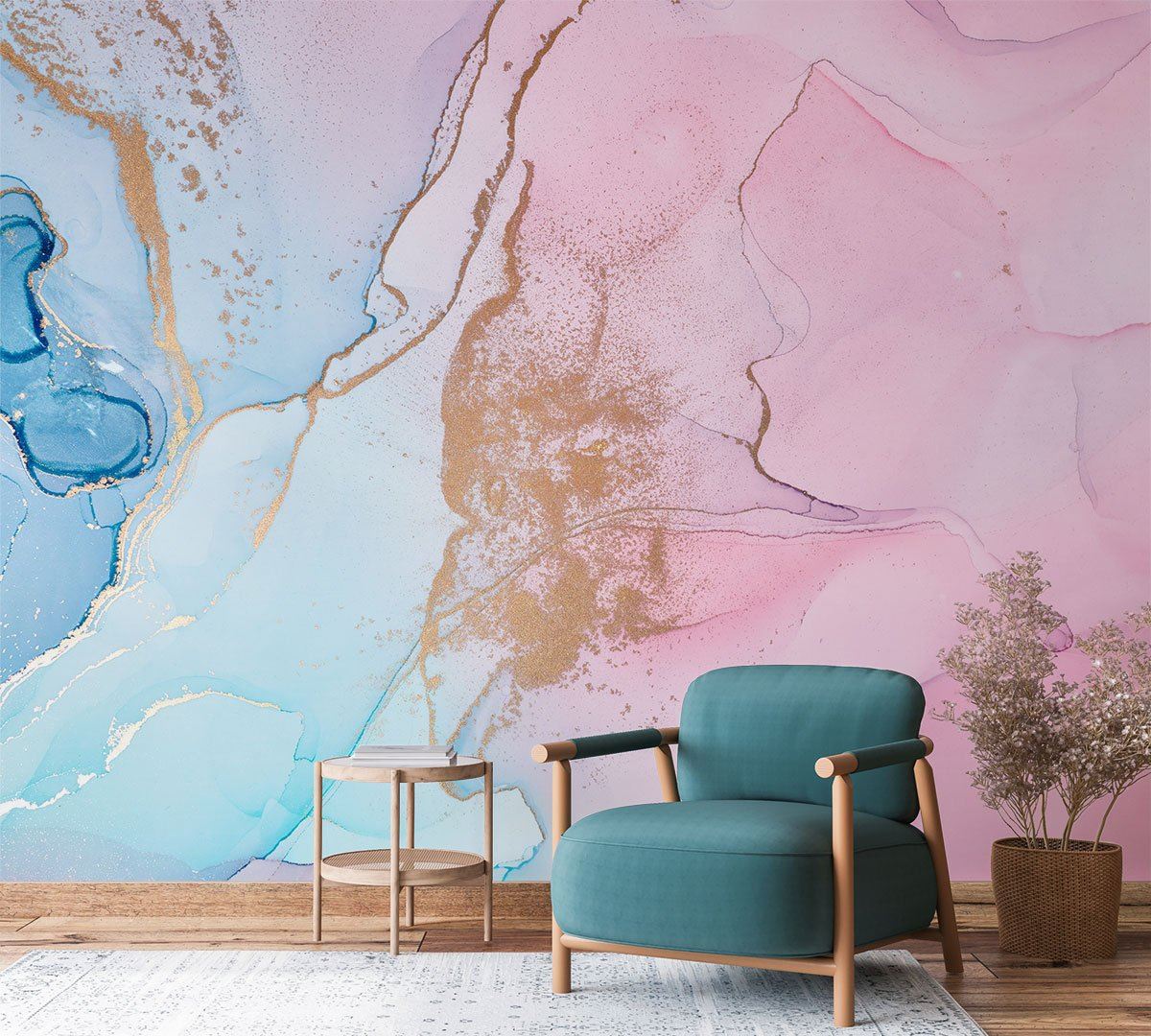 You'll need to also carefully decide about the direction of the ombre transition. Most often, we witness a color gradation from dark shades at the bottom to light hues at the top. The reverse direction can however create a no less stunning effect. Another interesting option to consider is the sideways color flow.
If painting, start with dividing the wall surface into stripes and then fill these with the according colors. Blend the borders between the sections while the paint is still wet, to achieve the soft, watercolor gradient effect.
With wallpapers, make sure you match the paper stripes, to avoid interrupting the color transition.
Wallpapers provide an excellent opportunity to interpret the ombre look in various exciting ways. In place of the 'traditional' color stripes, the color gradient can instead spread throughout the wallpaper pattern, graphics or image, creating a stunning effect and offering an unusual rendering of the color theme palette.
Uncommon Ways to Exhibit an Ombre Effect on a Wall
There are other ways to exhibit an ombre effect on a wall that are just as stunning as painting and wallpapers:
Tiles arranged in color gradients and patterns create amazing bathroom and kitchen backsplash walls. You can take advantage of the limitless variety of tile colors, shapes and surface textures to master a true 'show-stopper' ombre look. For achieving a more impressive effect, in such premises the color gradient can flow starting from the floor and go up onto the walls.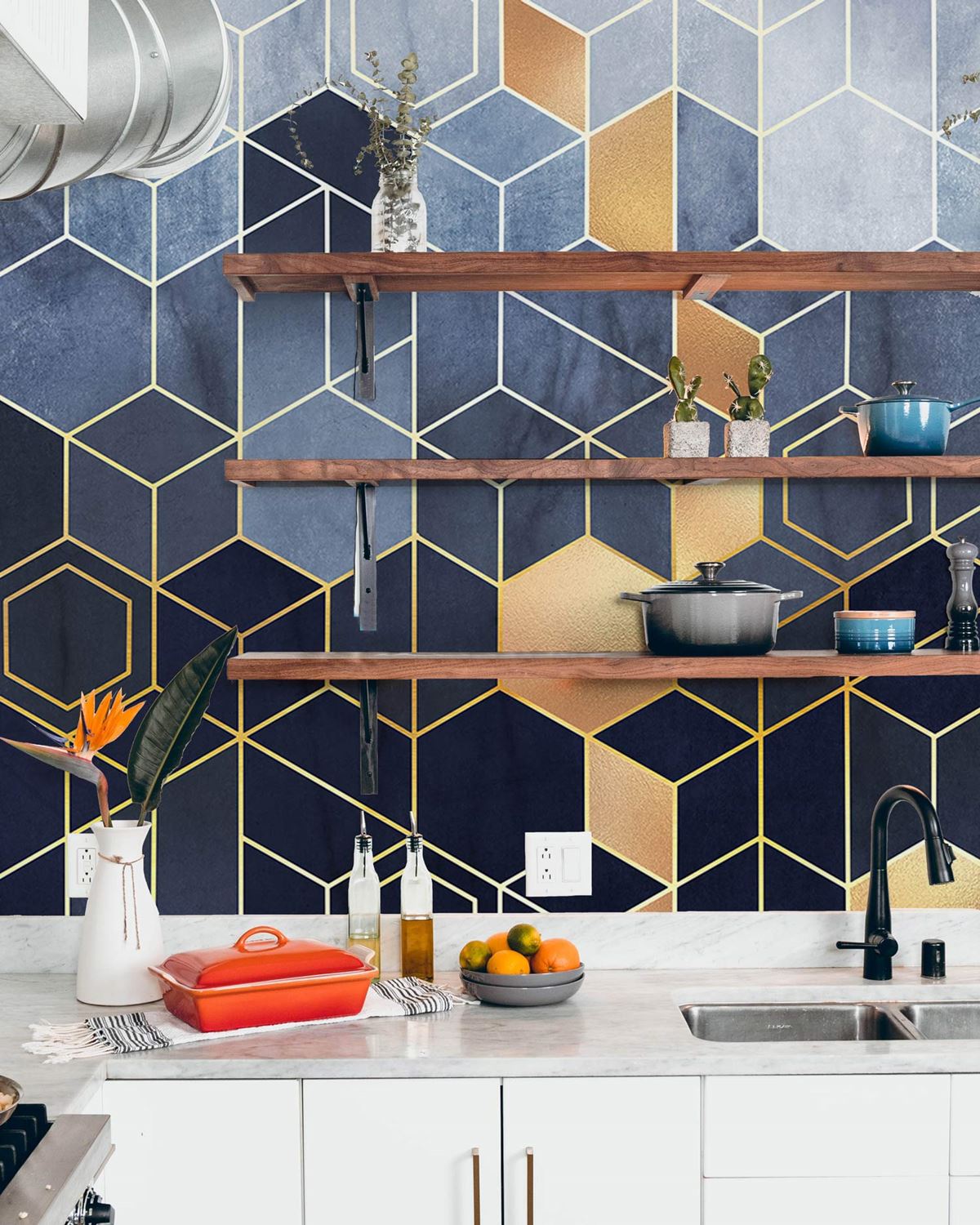 Wall wood paneling in ombre compositions adds both, color and texture, and creates a beautiful backdrop for the furniture items in the room. Just arrange wood planks painted in gradient colors and voila! – you've got a stunning ombre accent wall.
If you're not up to the task (or the fuss) of painting, wallpapering, tiling or paneling the walls, you still wish to get that trendy ombre look, go for curtains. There is a wide range of ready-to-hang, ceiling-to-floor drapes offered in fabrics pre-dyed in beautiful ombre gradient colors, that you can use to cover an entire wall, or at least a part of it, and get the desired ombre effect featured on a larger surface.
A more artistic alternative to curtains are the delicate wall macrame artworks knitted in gradient color palettes. Not only they feature the ombre effect, but they also add a charming bohemian vibe in the room.
An ombre wall can also be created by arranging a large composition of small elements in gradient colors. An ombre gallery wall is an excellent example!
Another idea of enjoying the soft watercolor ombre effect without splashing it over larger surfaces, is to "frame" it. Posters, wood art panels, canvases and even photos featuring images, graphics and abstract art, rendered in gradient color palettes, would do the "job" just as perfectly.
Would it be true to say that ombre is here to stay? We believe the answer is yes. Gradients have that dreamy feel that will never let them go out of style.