The stylish modern design and white interior of this small attic apartment gives it a spacious feel without losing the comfortable intimacy that comes with minimalist living. 19 square meters / 205 square feet might not sound like much, but after a complete redesign and renovation, the Sophia Apartment has been given new life by architect Karol Cieplinski.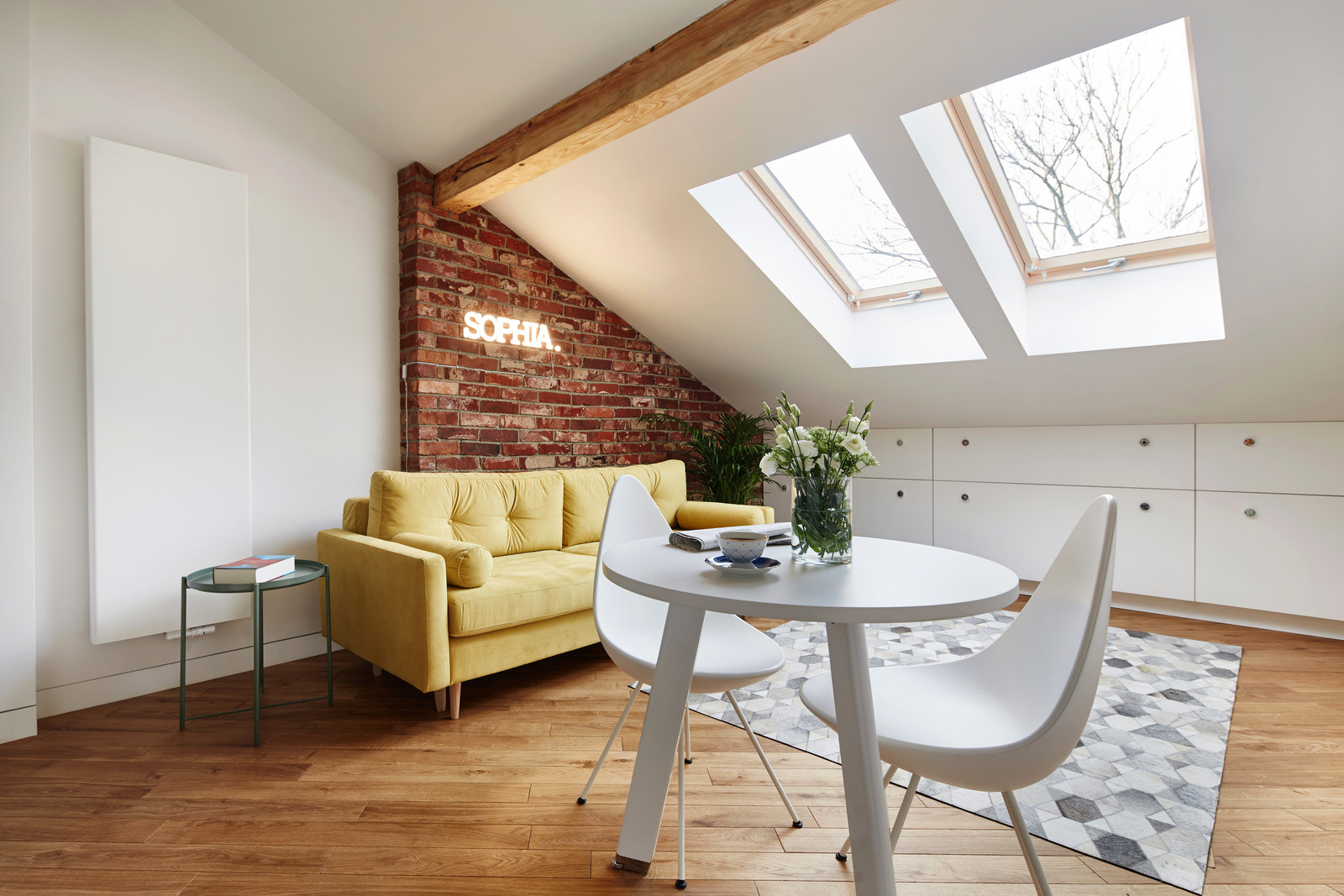 Once inside, you'll find the smooth, white interior fairly glowing with natural light, thanks to a pair of large skylights. Bare brick, exposed ceiling lumber, and an attractive hardwood floor introduce accents of raw material to warm the room with color.
The main room has comfortable space for a full-size sofa and intimate dining table for two or three. The kitchen area features cupboard and counter space for both the essentials and a touch of personal flair.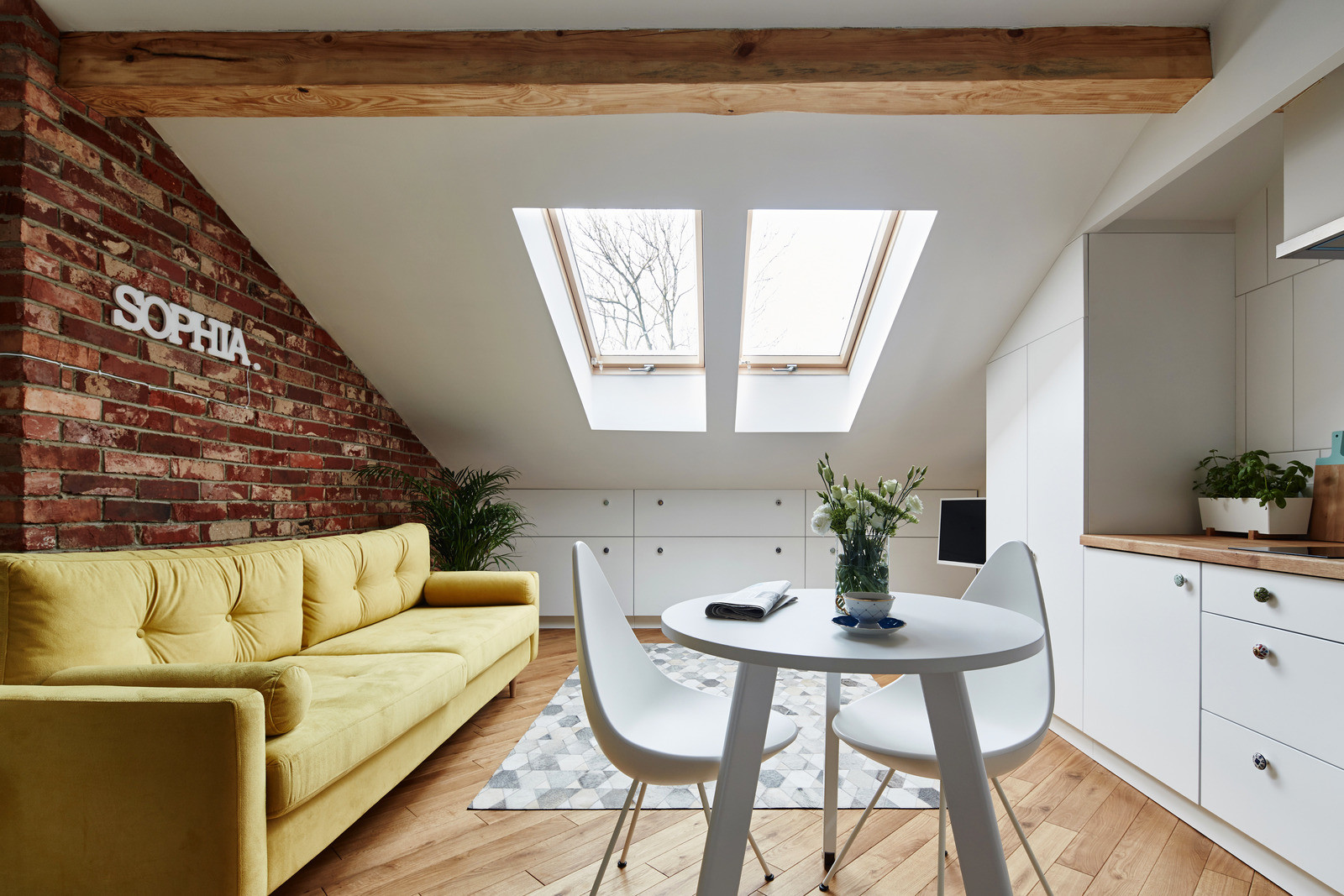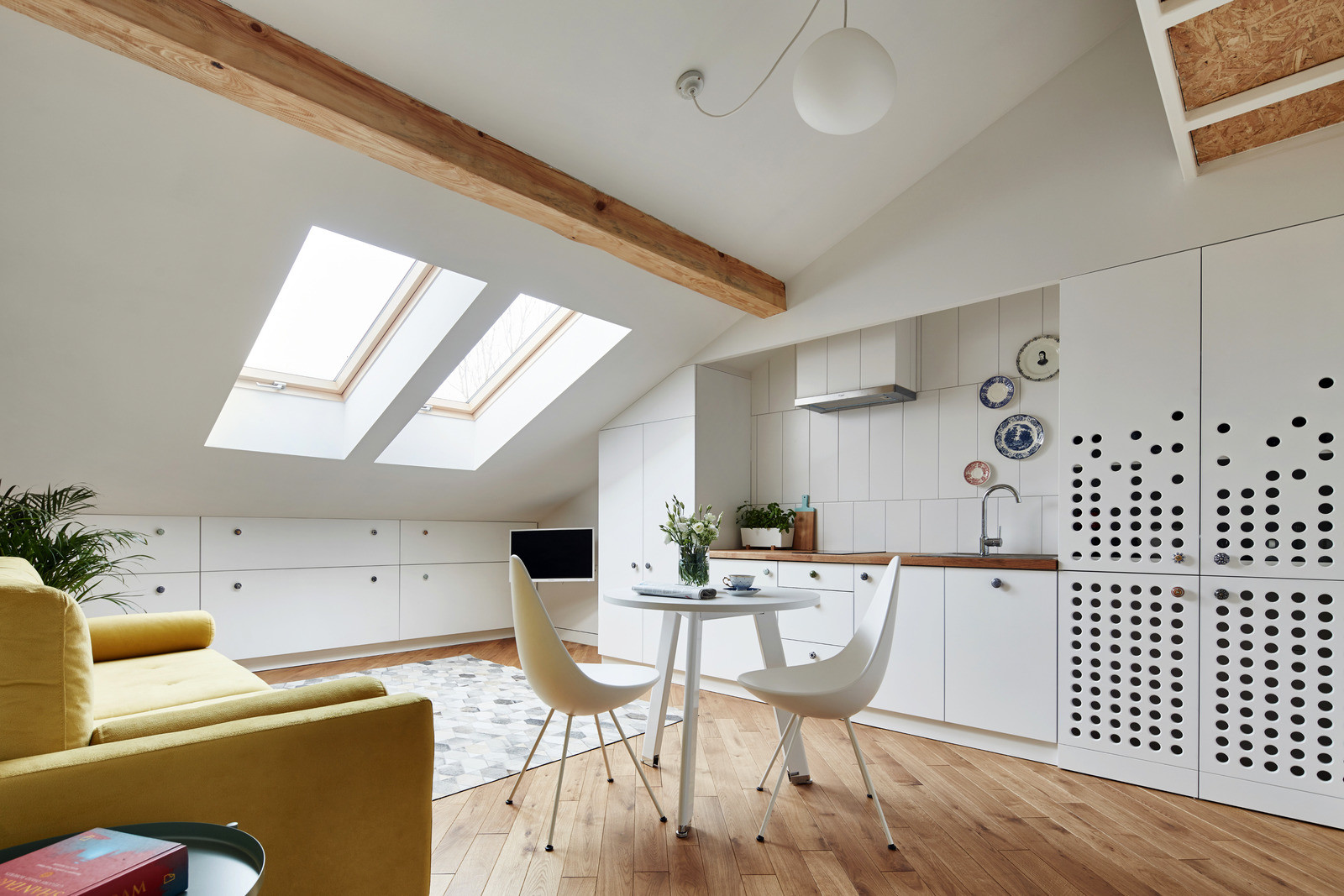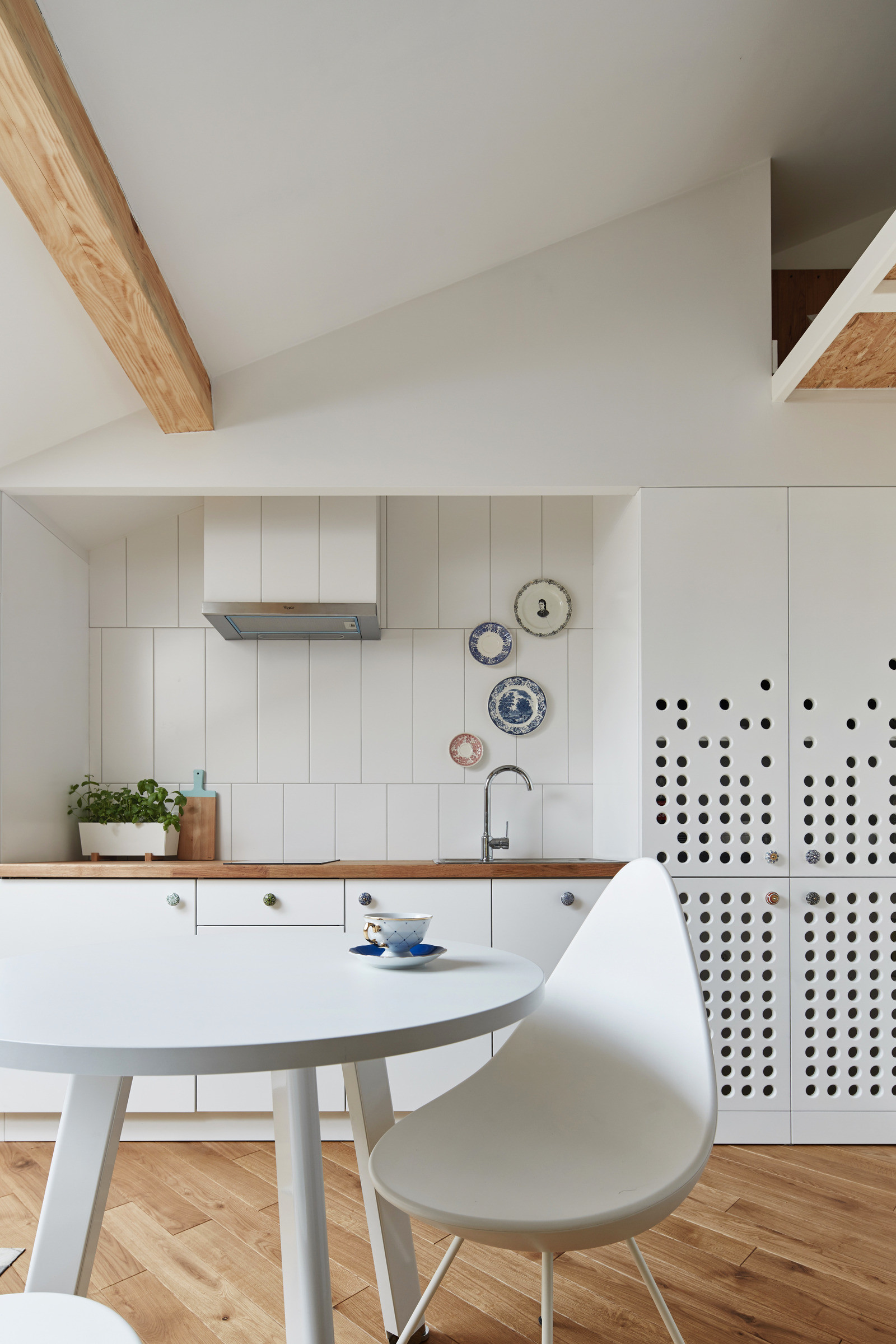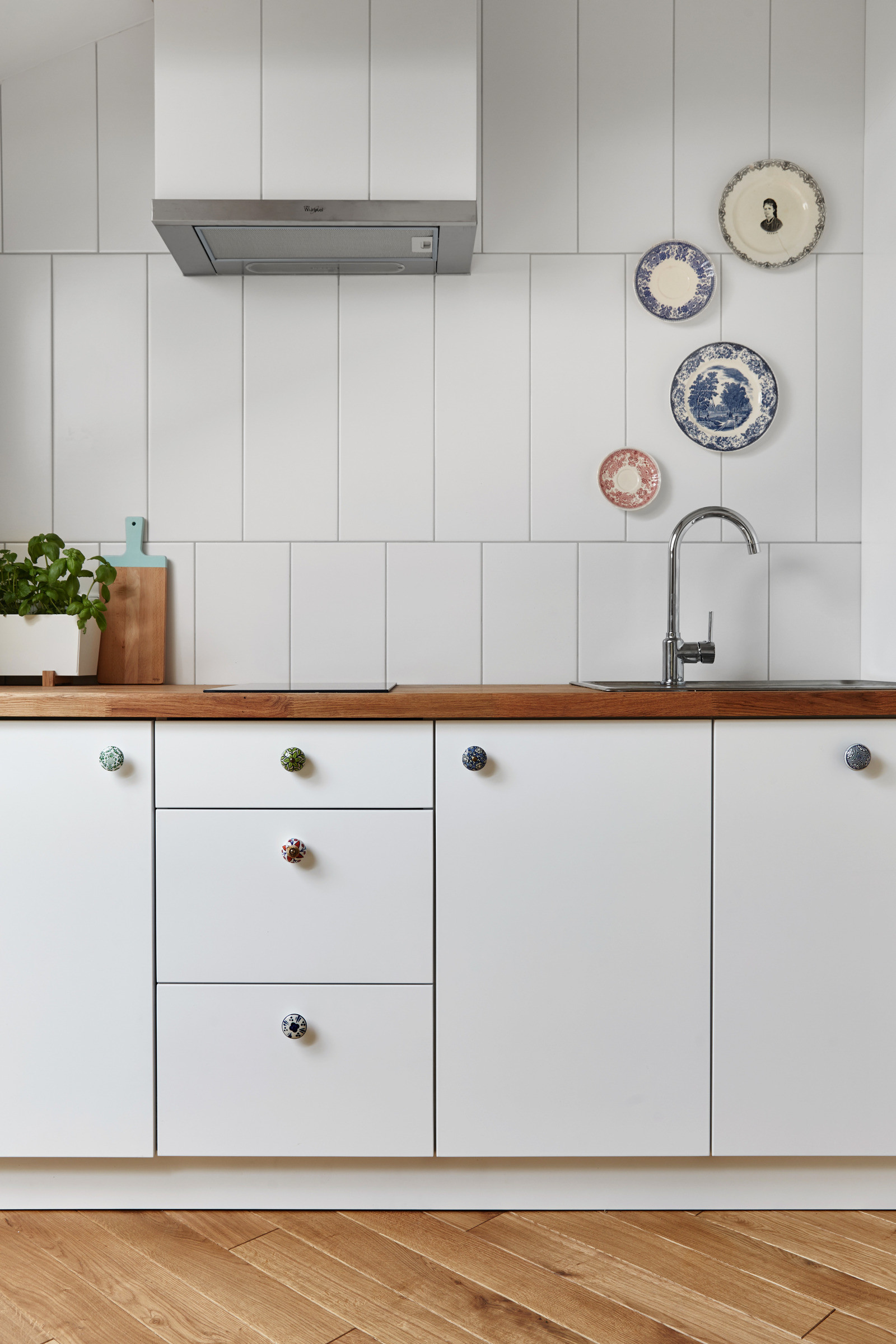 The lofted bedroom space is warm and cozy, with plenty of room for a queen-sized bed and bare wood headboard. Access is available by a simple, unobtrusive ladder given enough angle to make climbing up no chore at all.
Overlooking the main room, the loft is still able to take advantage of the bountiful natural light while maintaining necessary privacy. A smartly-placed pendant light is able to fill the entire small attic apartment when the stars come out.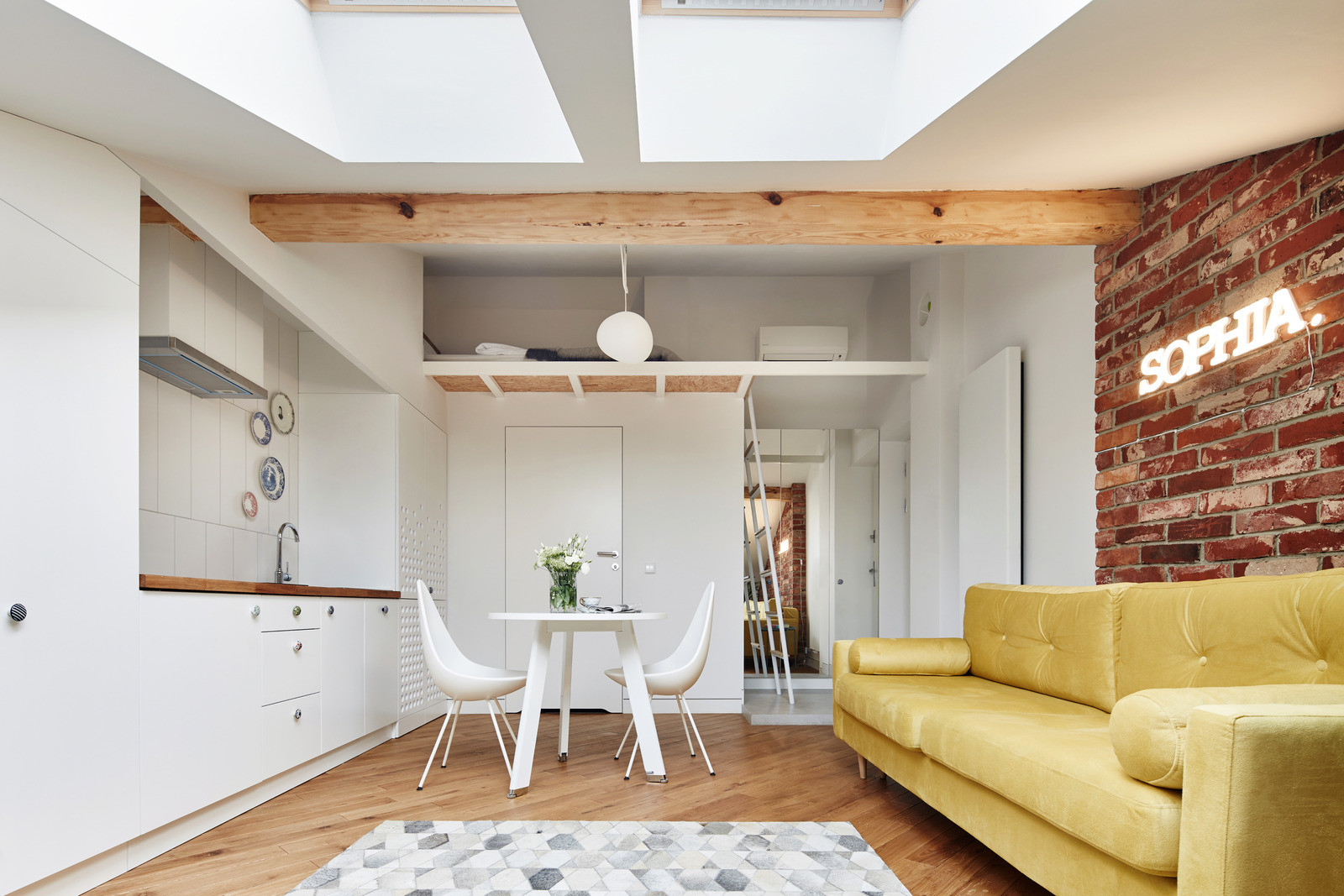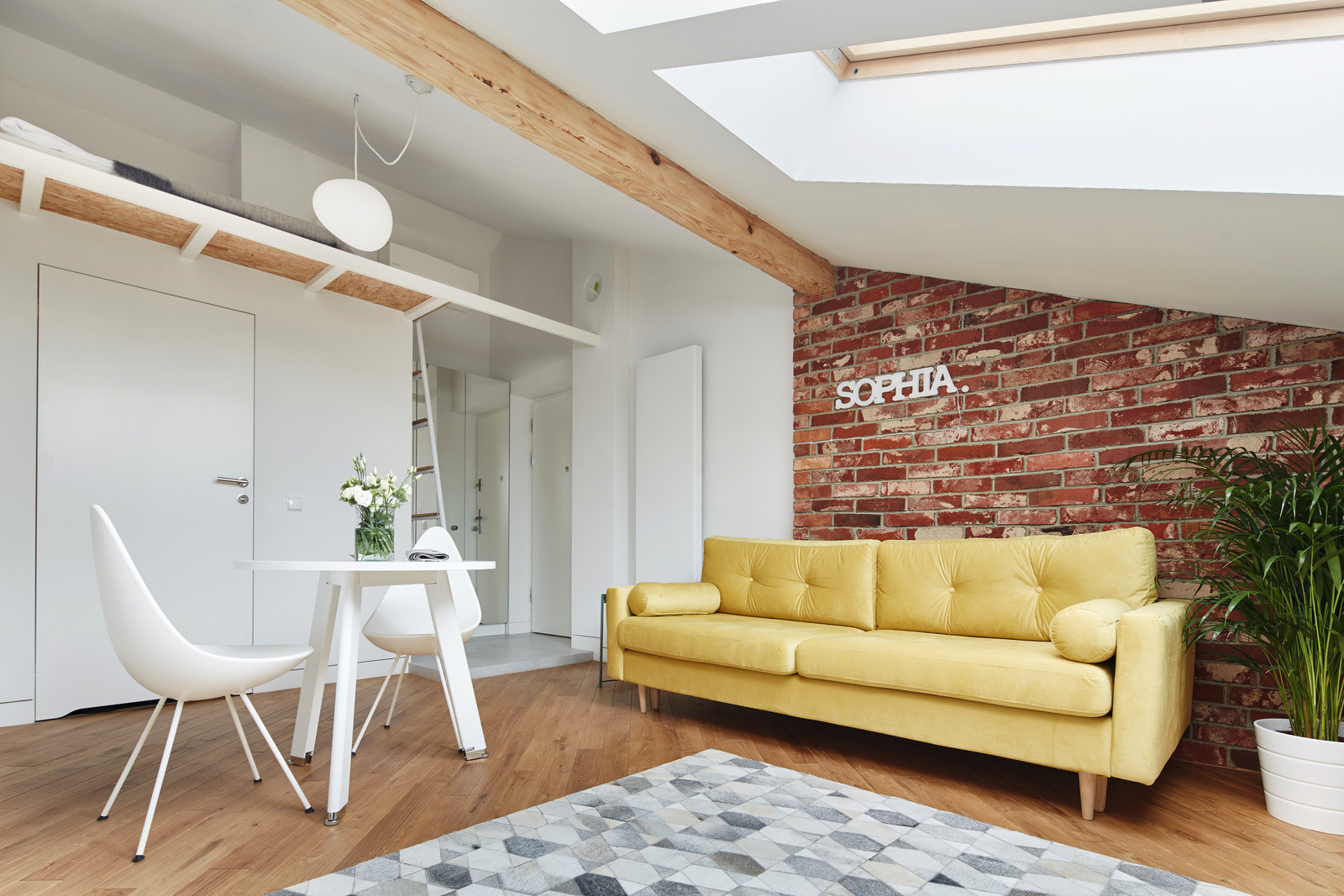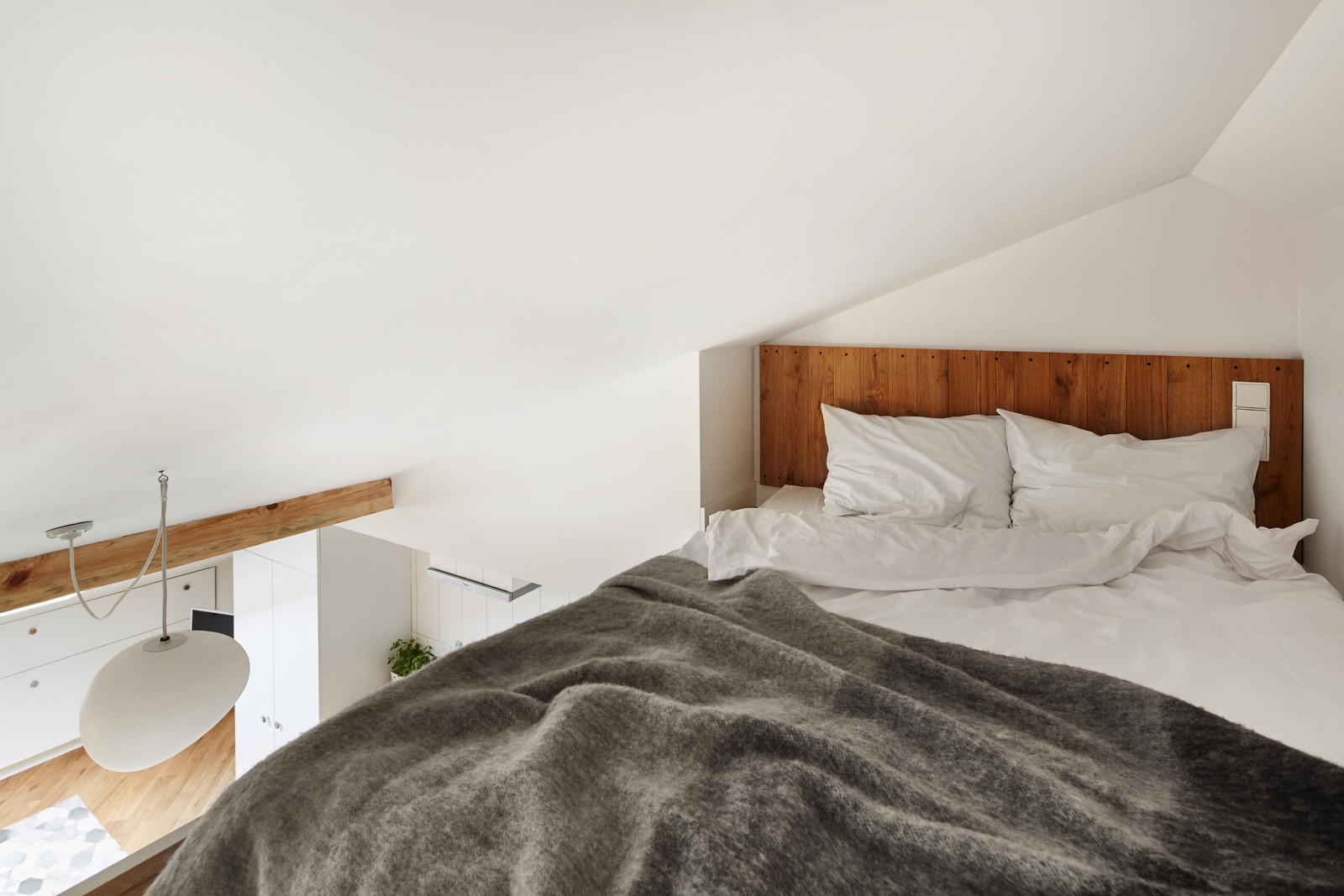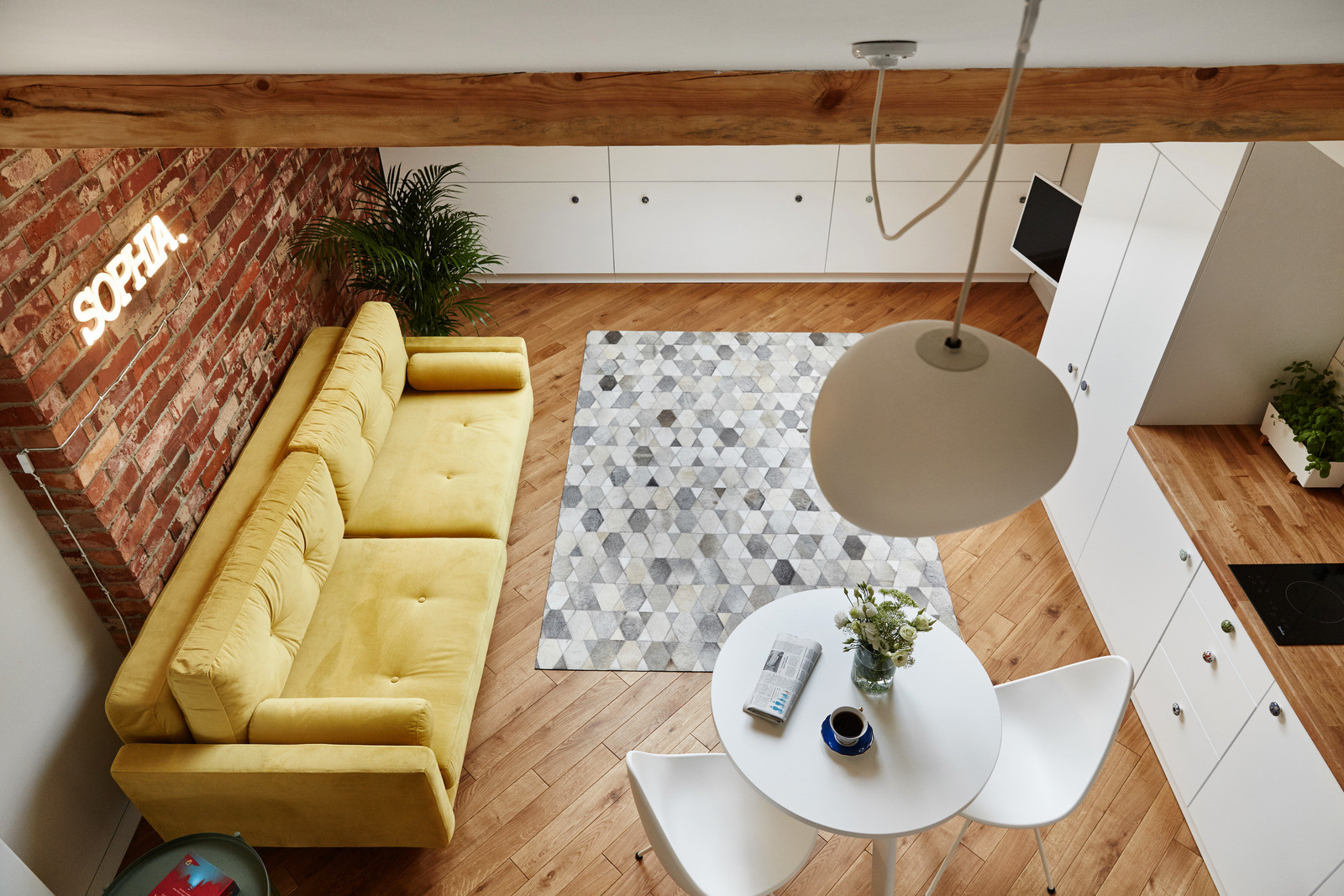 The bathroom, hidden behind a near seamless white door and placed underneath the loft, is comfortably spacious. With the toilet tucked just to the right, opposite the standing shower, there is little risk of feeling cramped or pinned between fixtures. Cabinetry hides unsightly cleaning materials without interrupting the white interior, creating a glowing, open space.
Cieplinski's Sophia Apartment is a truly impressive studio. Everything a person needs is contained in an elegant, well-designed package that is sure to please the simple lifestyle.