Drawing from the compact utility of a Swiss army knife, this innovative design fits all the basic living needs into the smallest apartment you may have seen. No more than eight humble square meters in area, this home for an au-pair was designed by Kitoko Studio to be self-reliant and completely segregated from the movements and functioning of the main house. Located in Paris in a traditional Haussmann building, it transforms a severely constrained room into a celebration of space-saving ideas.
The design splits the room into two distinct zones – a consolidated functional core and an open circulation space. This allows for a multitude of activities to slide in and out of the core into the open space, accommodating these beautifully in even the smallest apartment. The closet incorporates a bunk bed, a pull out dining table with stools, storage for personal items as well as enclosing a shower and wash room. In addition to this a sink is provided in the room for easy access and use through the day. These are modernist in tone with clean profiles and unfussed designs, ensuring they come together in uncluttered harmony and lightness.
Exploding the smallest apartment into a plethora of possibilities and use, the designers take on severe limitations to conjure up some delightful spatial innovation.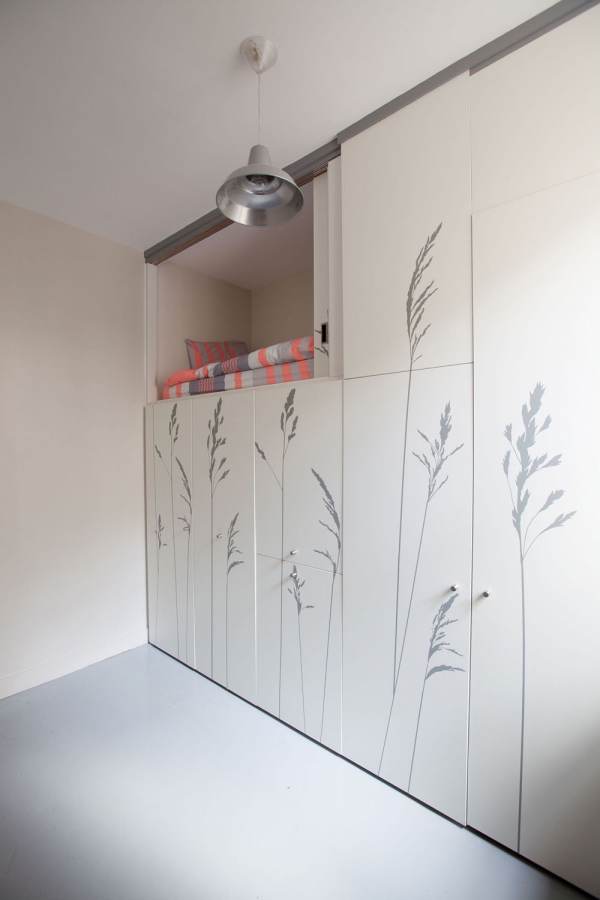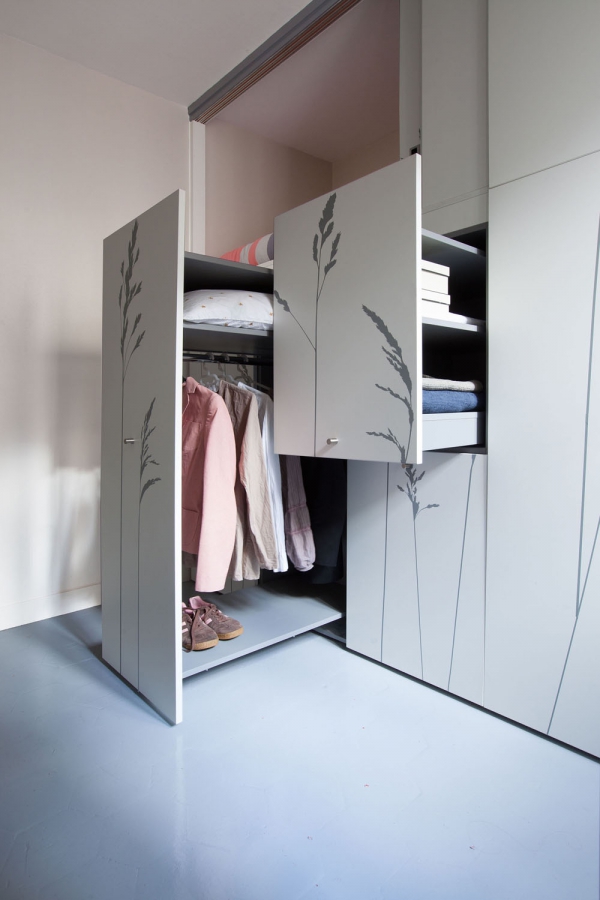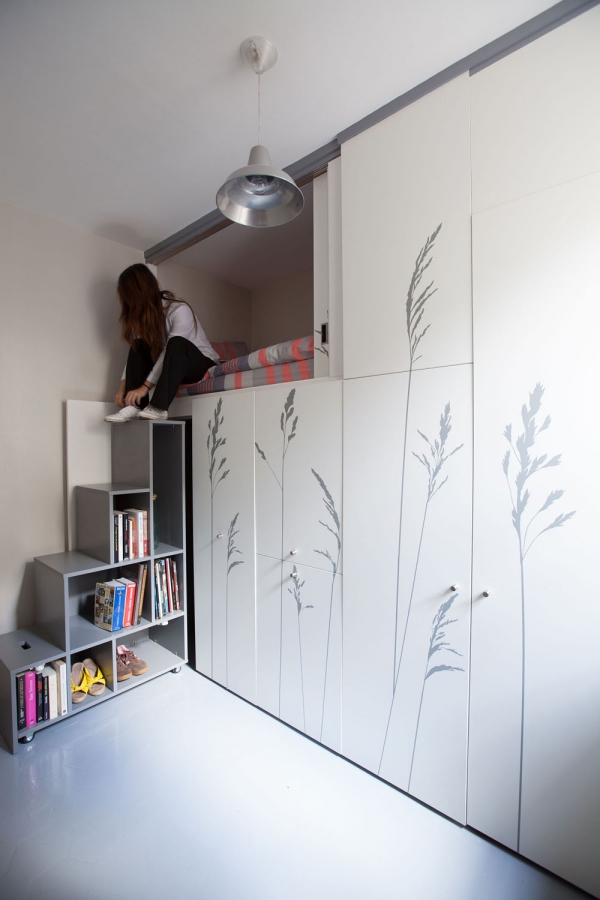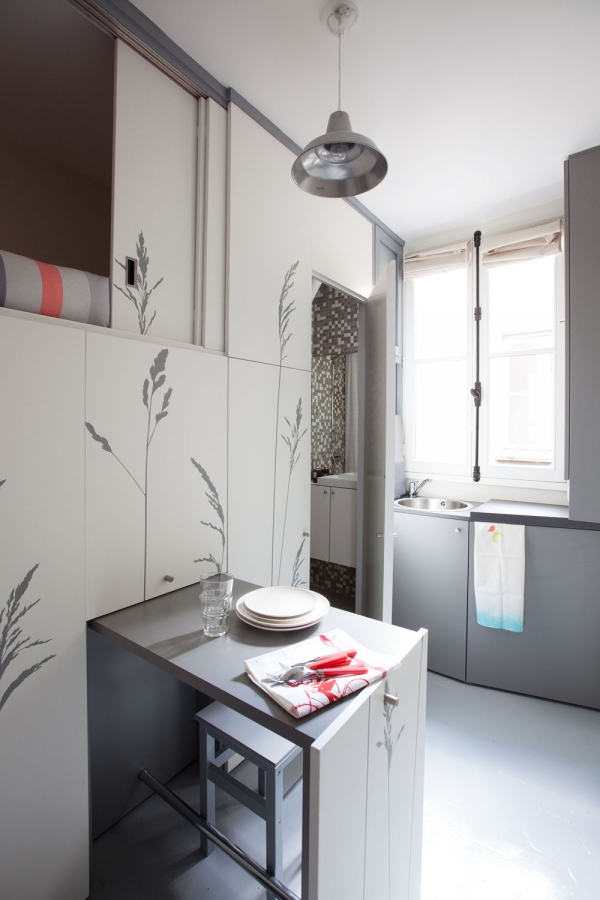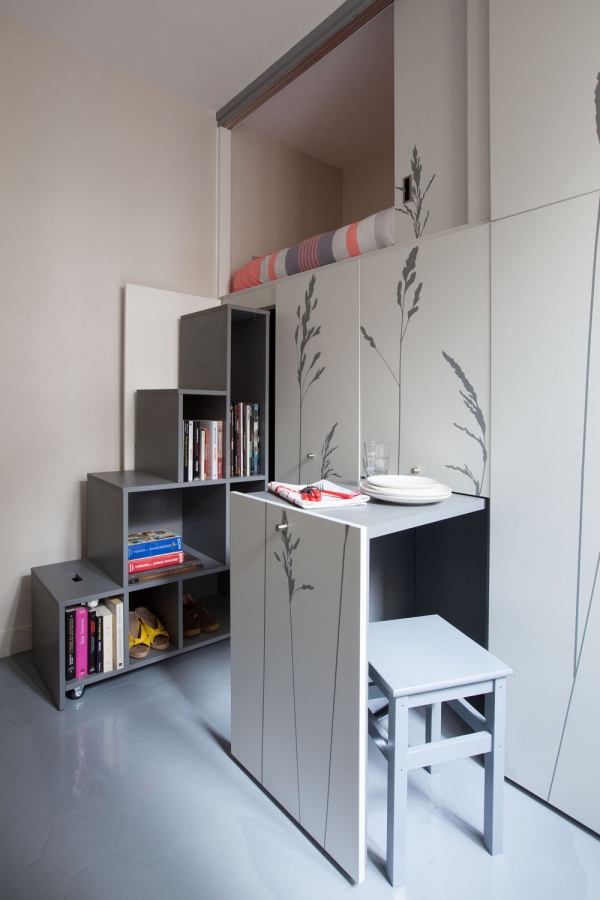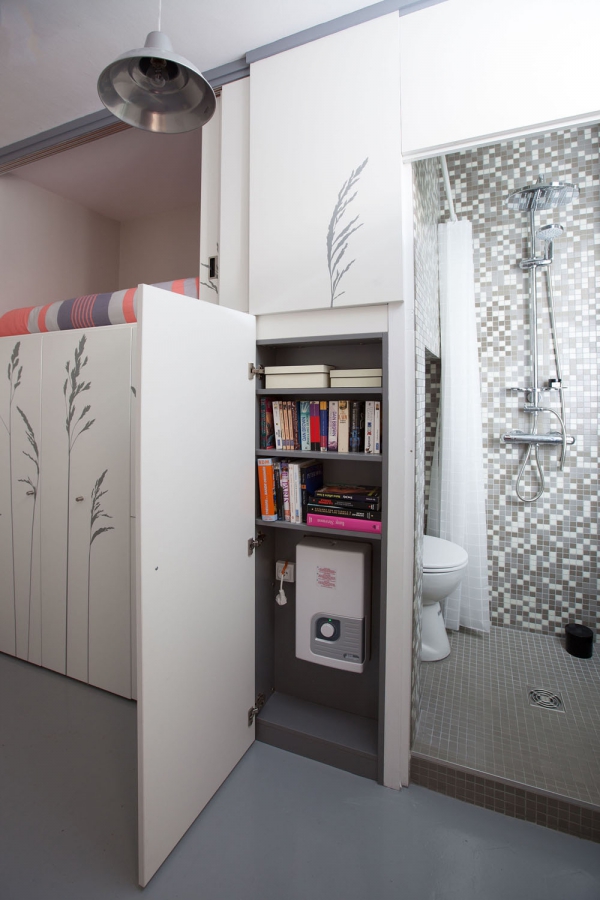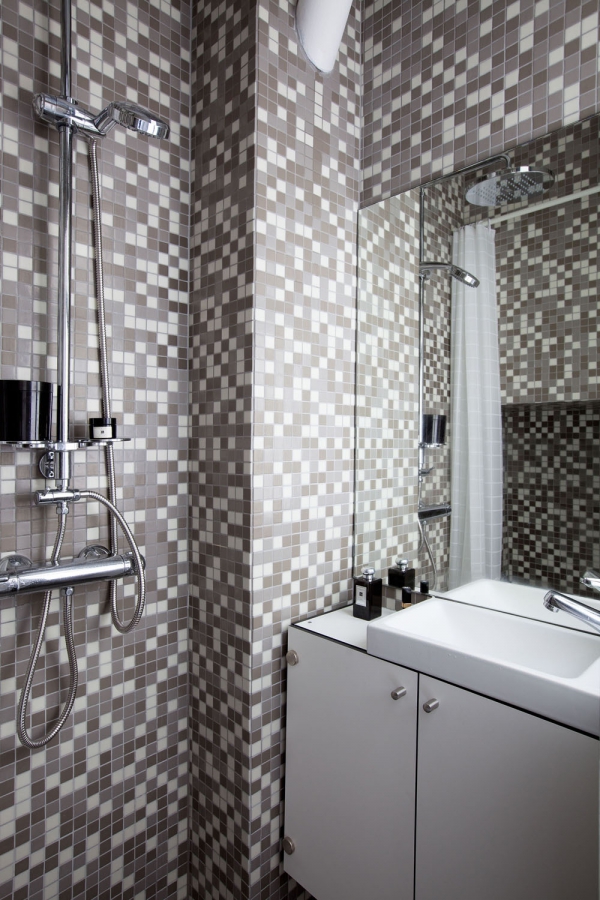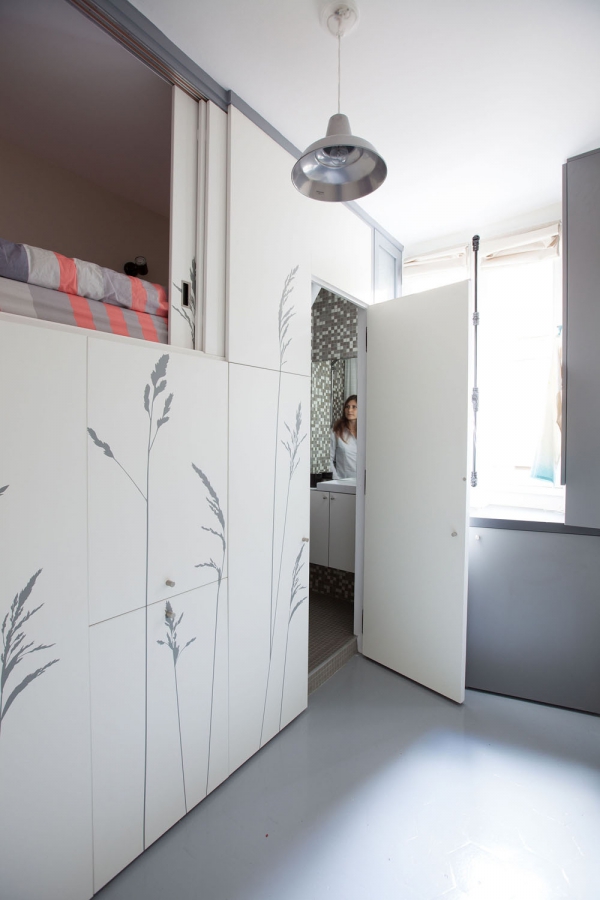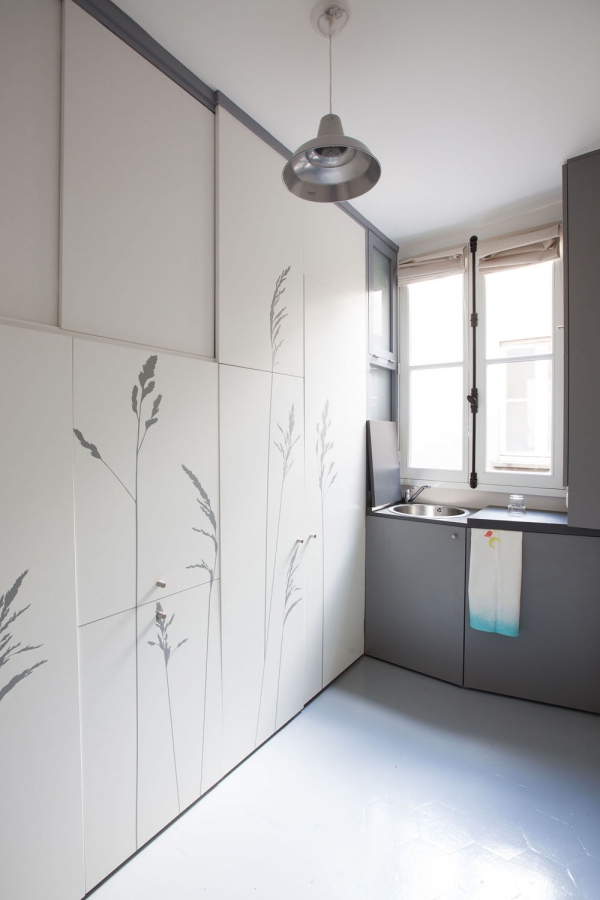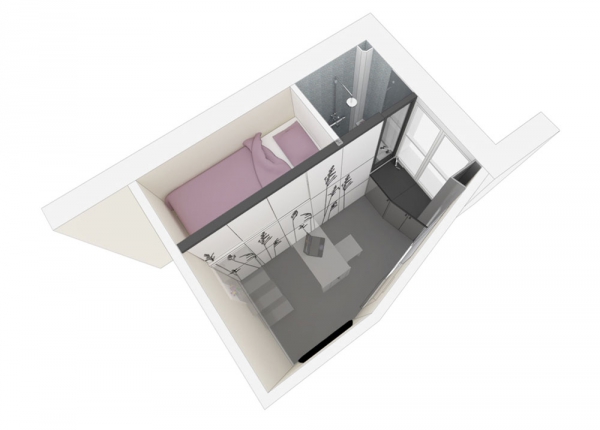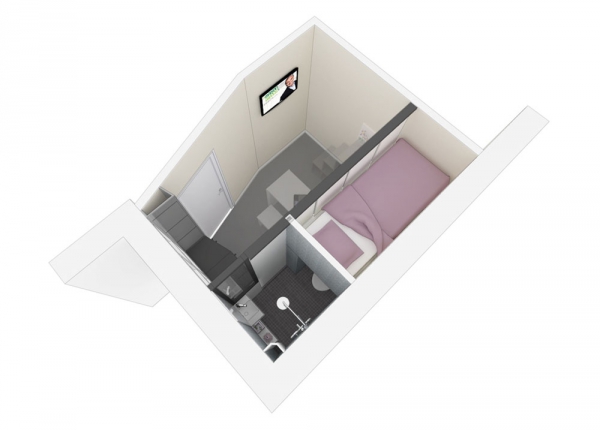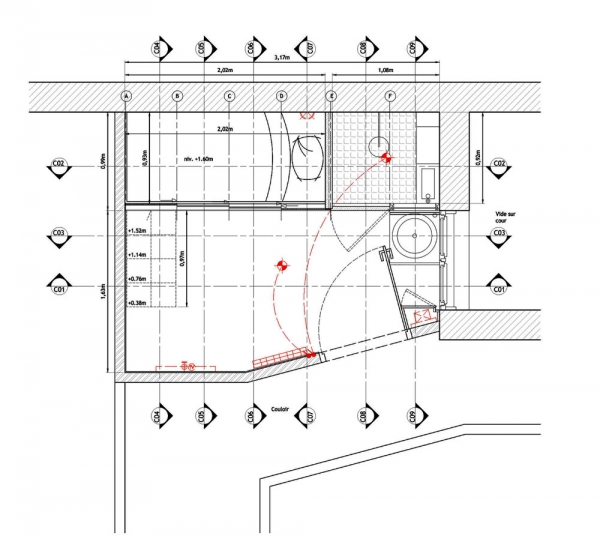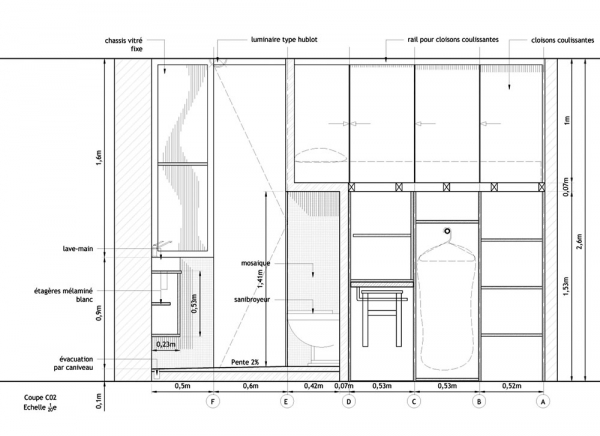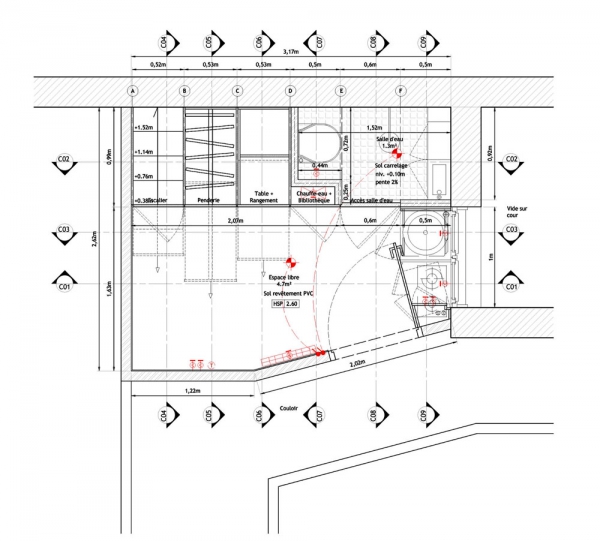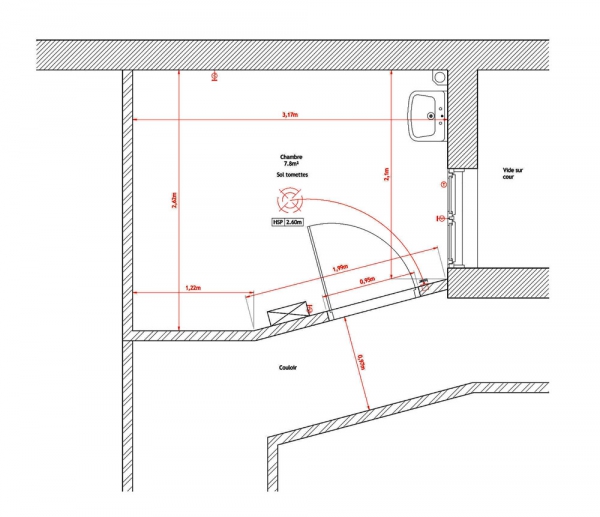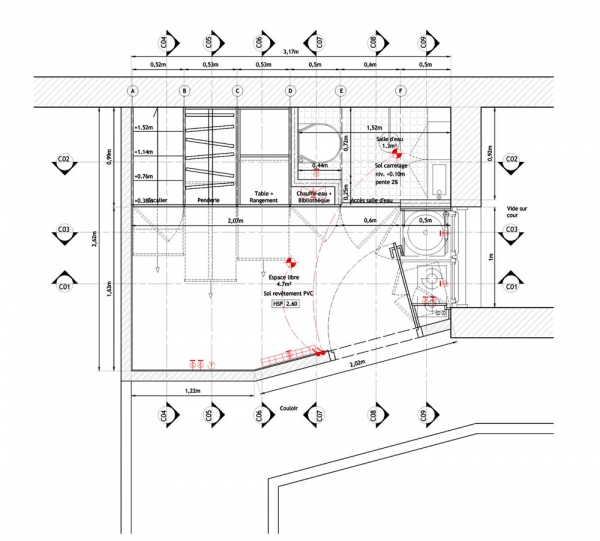 Photographs by Fabienne Delafraye