Tiny homes come with big considerations. Little-home buyers are discovering strong arguments for downsizing as a perfect post-graduation or empty-nester solution. For example, the typical U.S. home is a whopping 2,500 square feet and $272,000. On the other hand, tiny homes average 100 to 400 square feet and cost an average $23,000. HomeAdvisor says almost 80 percent of those who downsize this way own their home.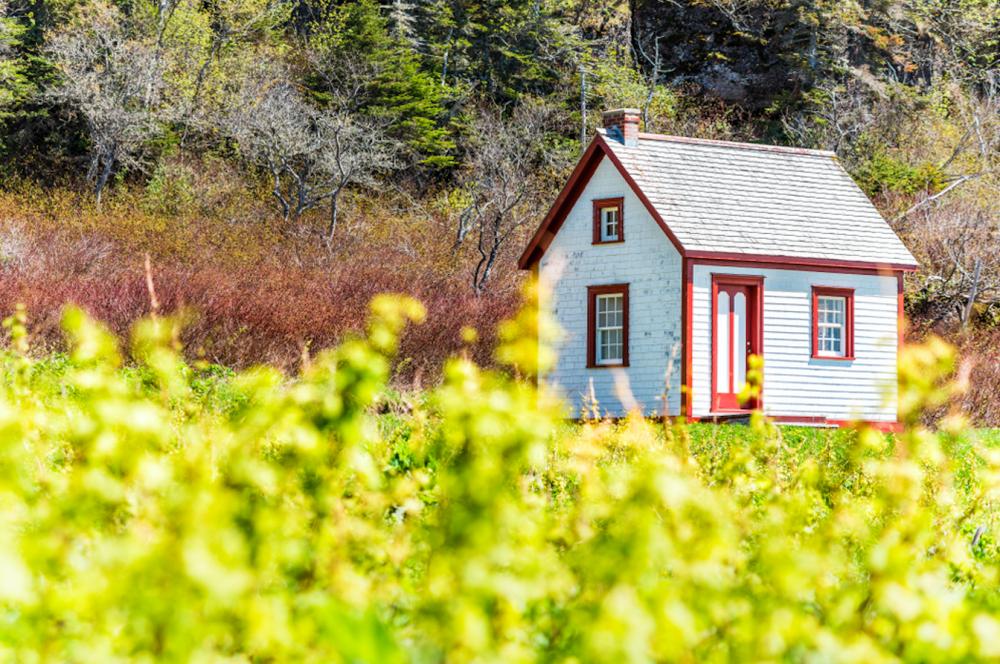 If you decide that tiny living is right for you, you'll need to find a piece of land where you can build or park it. That can be daunting. Before you invest in land, here's what you need to consider.
Types of Homes
There are two types of tiny houses, and the type you select will drive the land decisions to be made.
On wheels – In most jurisdictions, these are recreational vehicles and must be registered with the state motor vehicle department.
Permanent foundations – This type, also known as an accessory dwelling unit (ADU), may also be called a carriage house, granny flat, or mother-in-law suite.

Depending on state and local building codes and zoning laws, these constructions must meet minimum size and other specifications.
These might include a requirement that rooms measure at least 70 square feet or that ceilings be at least 7 feet tall.
Get to Know Zoning Laws
Zoning laws cover where you can place a building. Most states establish a minimum size for lots on which you may build and live legally. Find resources that help navigate zoning laws for your project.
If your space or house is smaller than the mandatory square footage, you'll need a variance from the municipal jurisdiction to build a new construction on the empty land.
An option that may be simpler is to purchase an existing house and build an ADU on the property. In most places, the zoning requirements for this are less restrictive. Once the ADU is complete, you can turn the existing home into income by renting it out while living in the backyard.
Using a real estate agent who specializes in niche markets and who is experienced with tiny houses will make this part of the process much easier.
Research Building Codes
While zoning laws deal with the location of your tiny home, building codes restrict how something is built.
Like zoning laws, some townships have their own codes. These may impact whether a piece of land will work well for your little house. In other cases, you'll be subject to state construction codes, so be sure to research the minimum requirements.
Plan for septic/sewer connections or disposal, access to municipal water lines or digging a water well.
Set-up connections to electrical power and/or natural gas, unless you plan to rely solely on solar power.
Create a rainwater run-off plan.
Take Time on Other Factors
Narrow the field by checking access to public roads. It's important that emergency vehicles and utilities can get to you.
Take stock of the landscape. Trees provide shade and wind breaks, but you'll need to check their condition and remove the trees that might pose a threat to your home.
Grading is often necessary and may be expensive. Tiny home savings can quickly disappear when you need to rent path-building equipment and materials. You can have a site plan created by an engineer, architect, landscape architect or land surveyor.
Proximity is another important consideration
How close is the land to schools, shopping, entertainment, public parks, and other services?
Will you be near enough to family and friends?
Can you walk to work or your favorite coffee spot? Does it have transit access, or can you easily access public roads?
How prone is the property to weather or natural disaster events?
Remember that you probably won't want to spend all your time inside your tiny home. Part of tiny living's appeal is the push to live outdoors.
Map out the yard in your mind when you visit with a realtor. Where will you put the grill or the kids' trampoline? Walk around. Take note of how soft, hard or wet the ground is. Take the time to find your favorite view on your tiny home's land.