How do you get an entire living space to fit within 161sqft/15sqm? Is it even doable? Well, it can be when you've got innovation and creativity on your side.
This attic studio apartment, located in Paris, was once a dark and dingy forgotten space but now it's an airy home that includes everything you need. Designers at Batiik Studio took the old upper unit and transformed the worn out wooden shell into a tiny home that anyone could live in.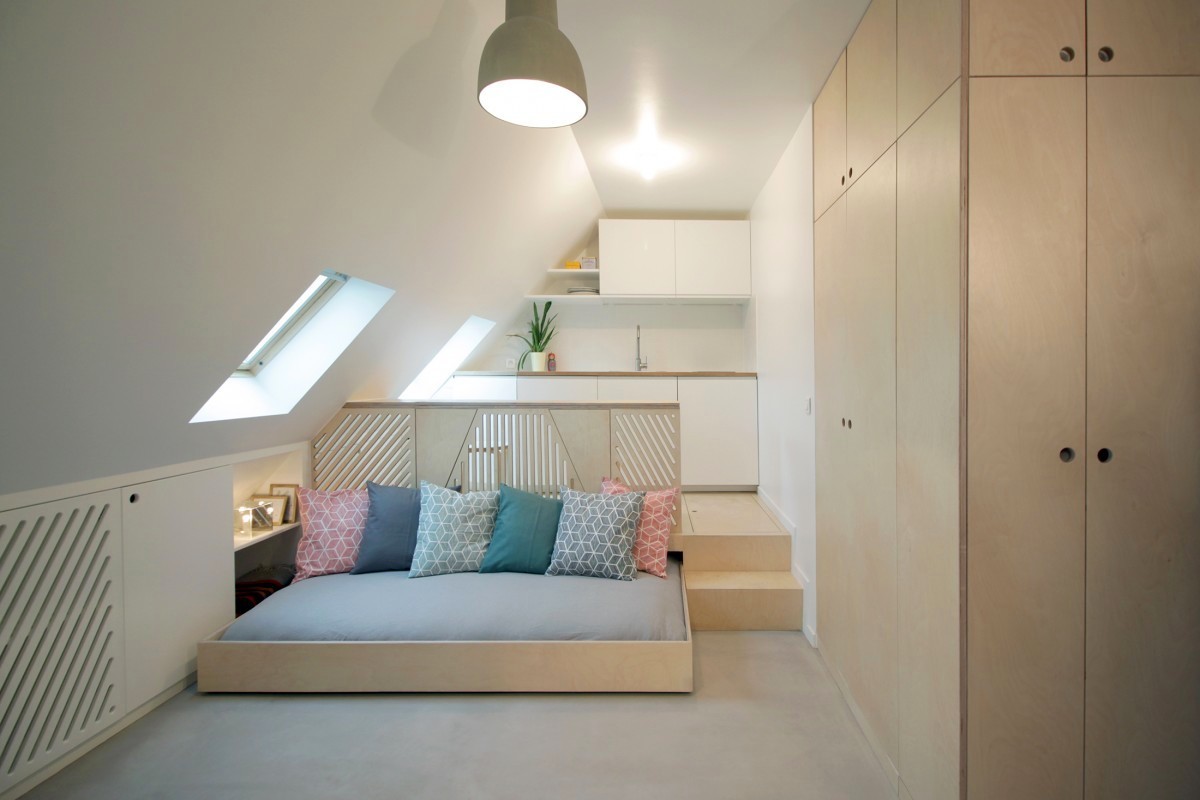 A creamy monotone pallet was used to refresh the space, which is one of the best small apartment ideas to make a space appear larger than it is. And with only 161sqft/15sqm, they had to pull out all the stops.
The small kitchen is completely functional with ample storage in the form of flush white cabinetry, and a natural wood countertop. It sits a step higher than the rest of the main living area which is a combination of living room, bedroom, and dining room.
With the aid of customized modular furniture, the designers were able to create a large roll-out bed that easily slipped under the platform the raised kitchen created. That bed also doubles as a comfy, roomy sofa when pillows are added.
Tuck it all the way in and the headboard then becomes the post to rest the dining room nook on. A few chairs can be pulled out and used to create an eating area fit for four. All that in the span of a few square feet. That's nothing short of amazing!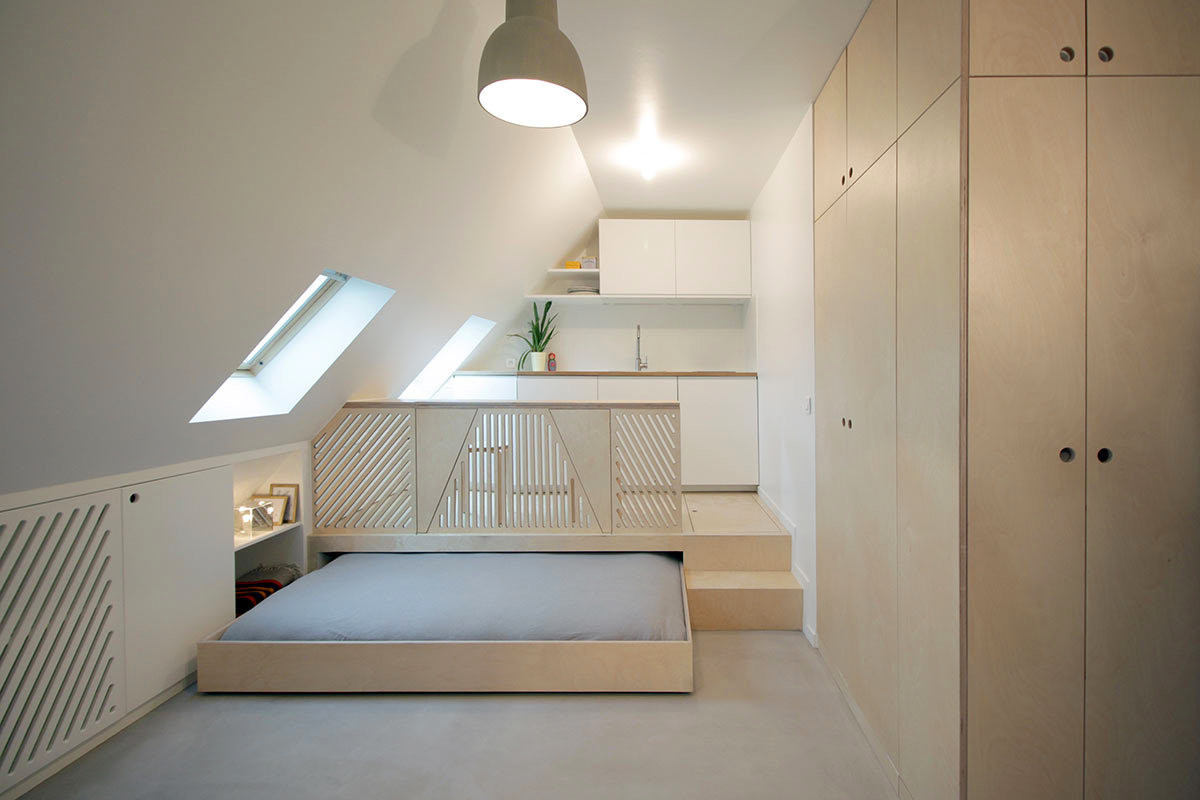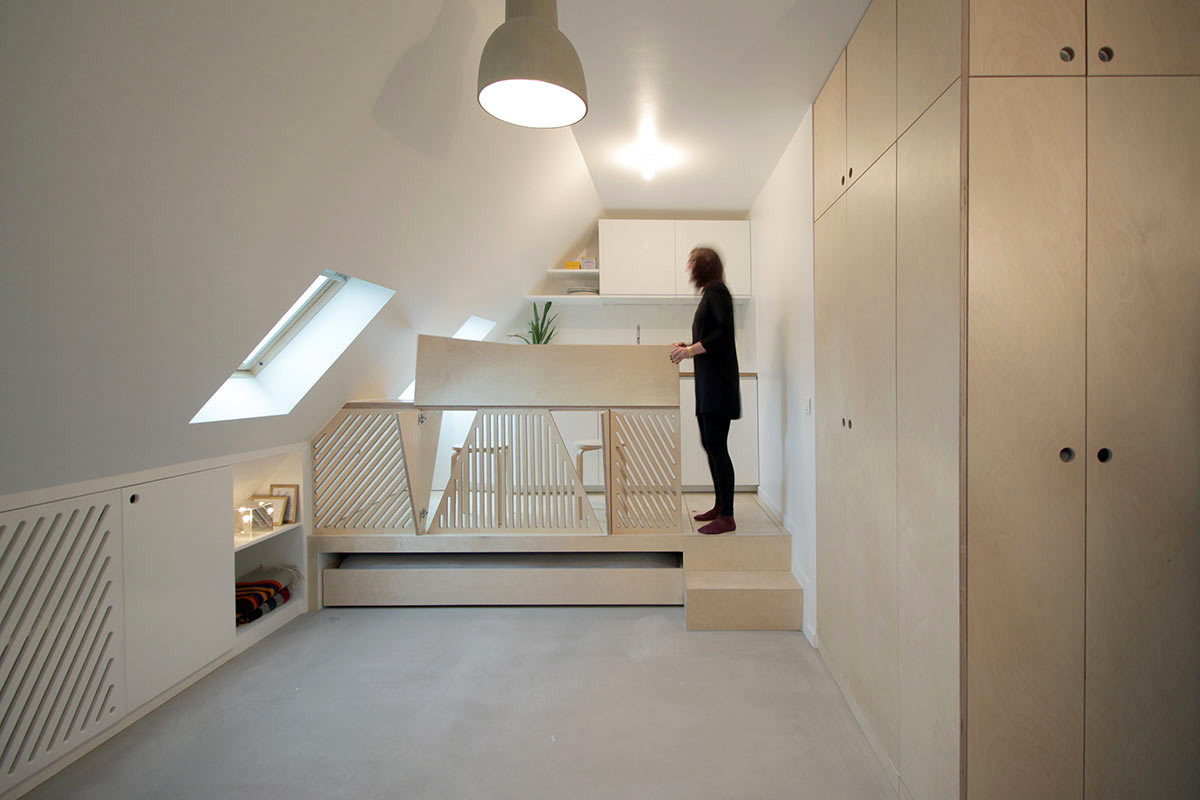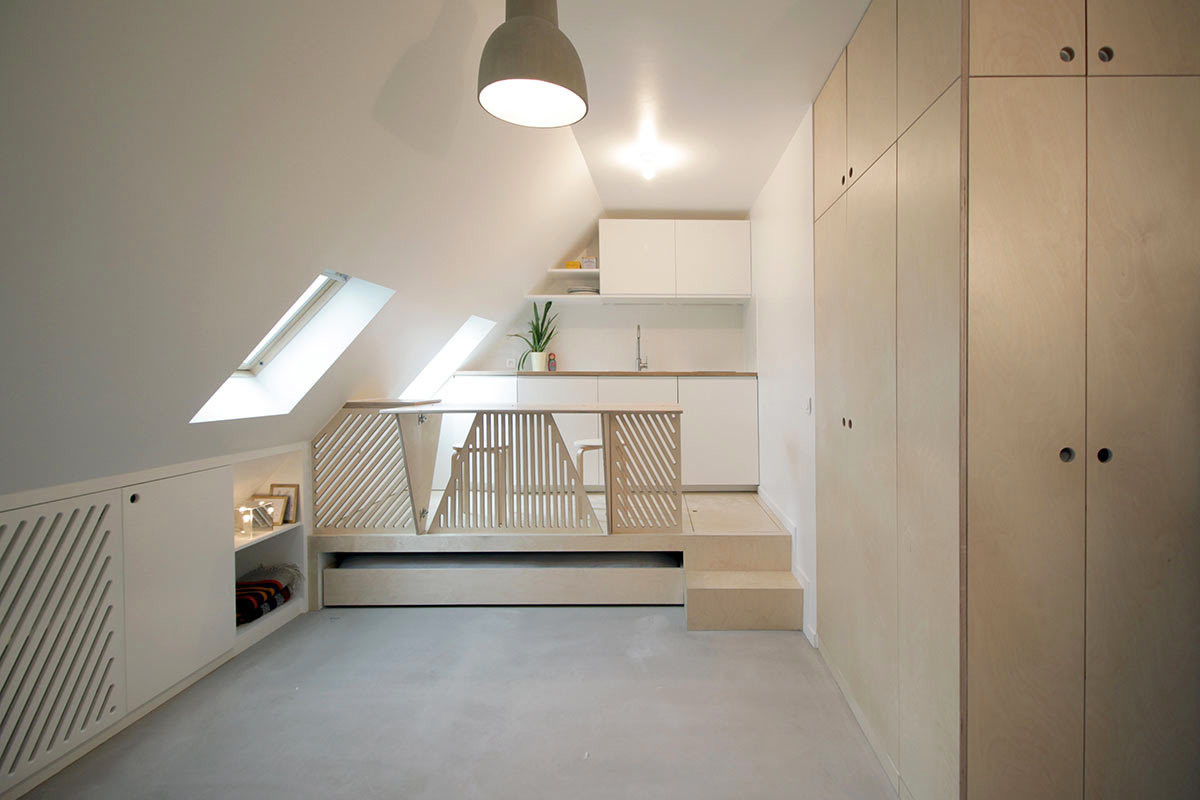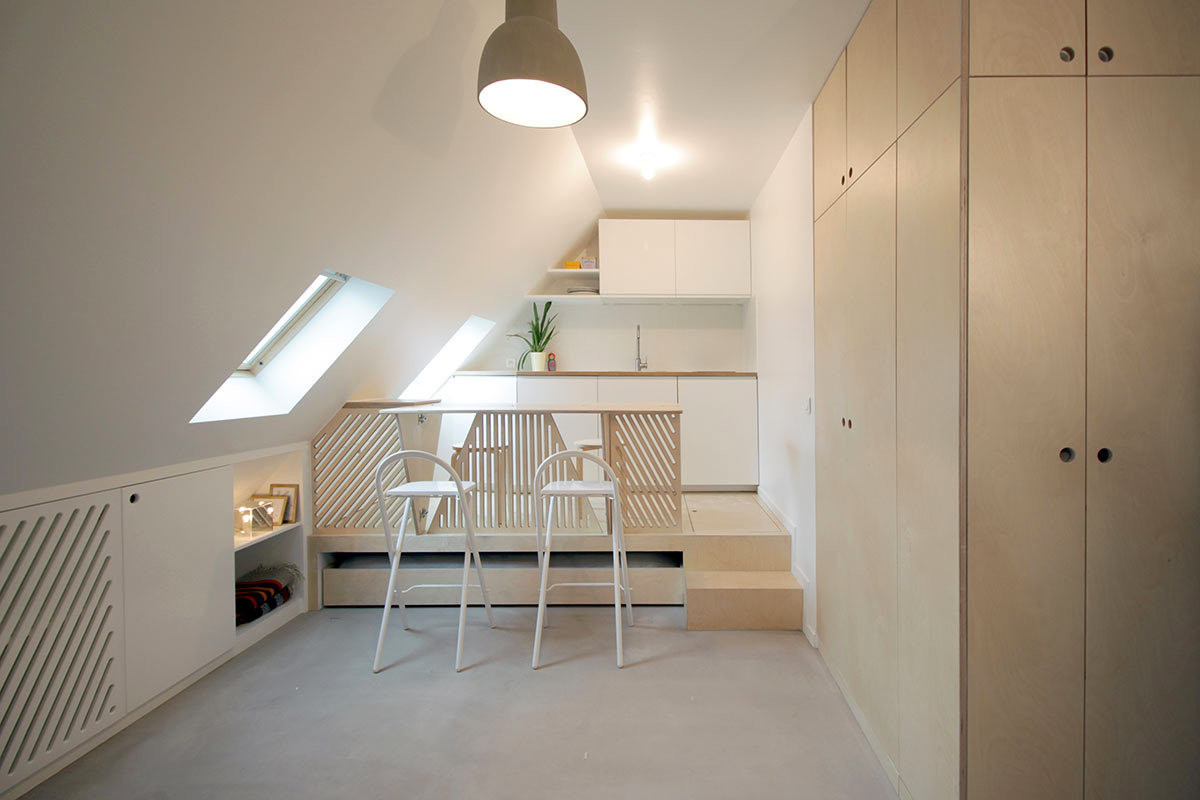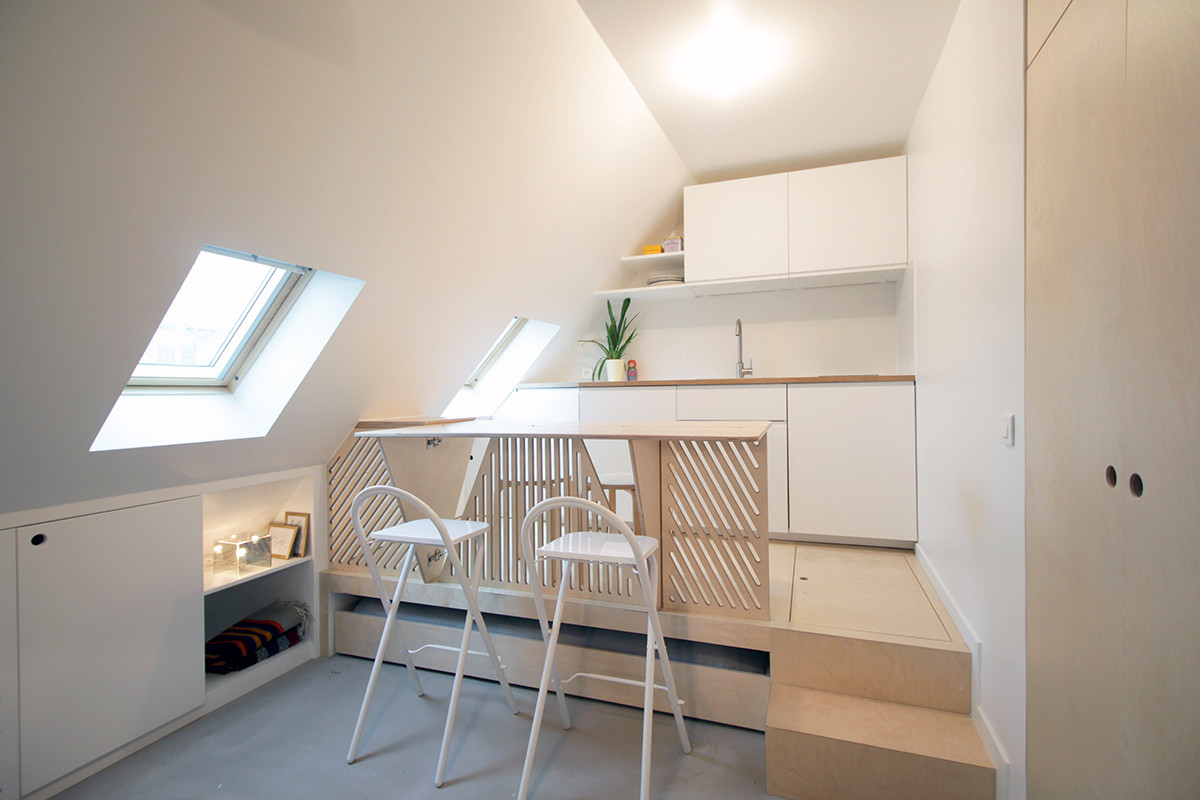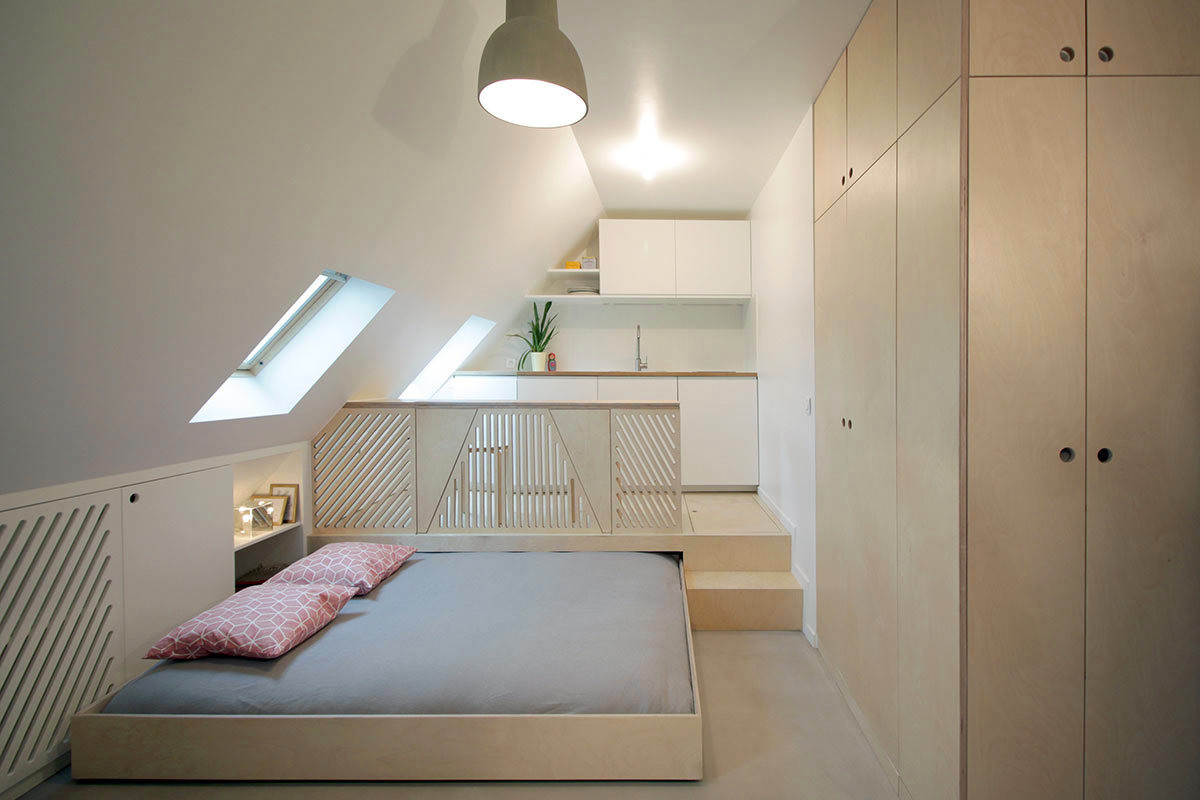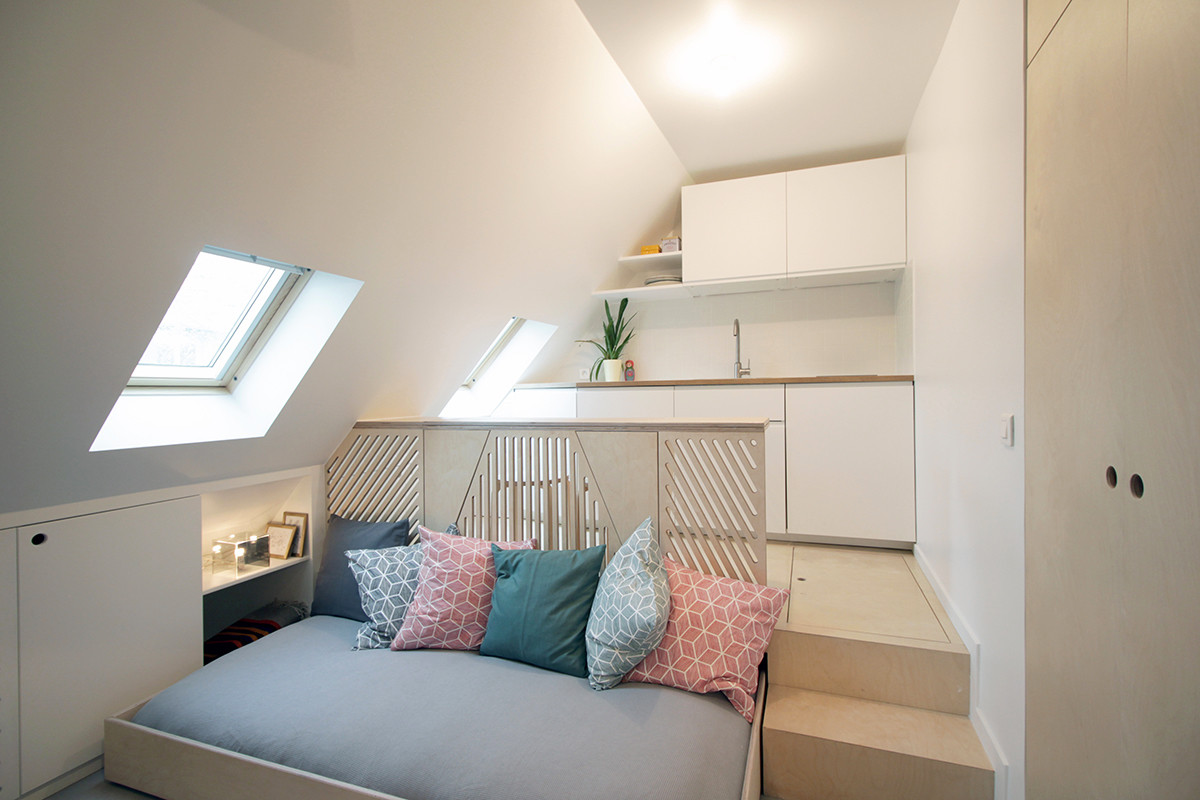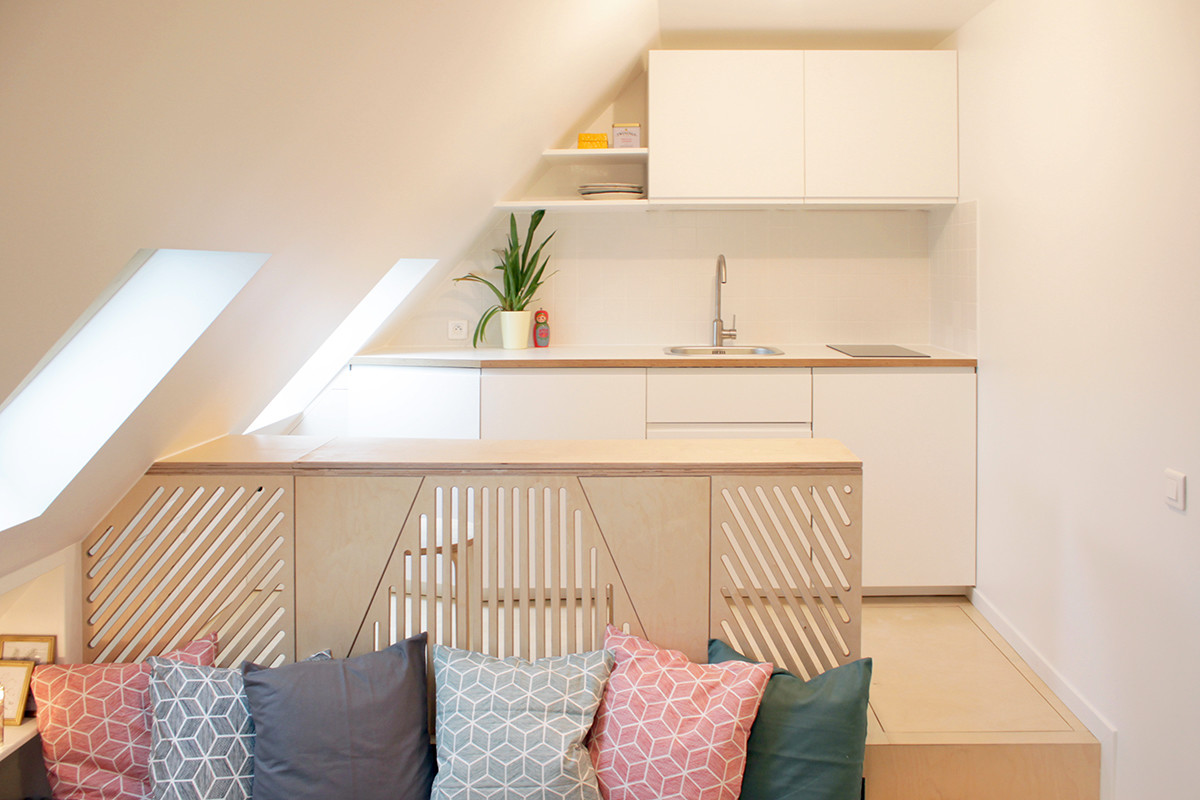 The height of the sloped ceiling in the attic apartment was utilized to add smooth, flush closet storage. The entirety of this area is finished in a pale, natural wood tone, much like maple, and is heightened even more by the modest amount of sunlight that shines in through the windows.
The bathroom, a mirror reflection of the color pallet from the main living area, hides behind a dark grey wall. It's the only relief from the pale blanket over everything else and create a stark contrast that's pleasing to the eye.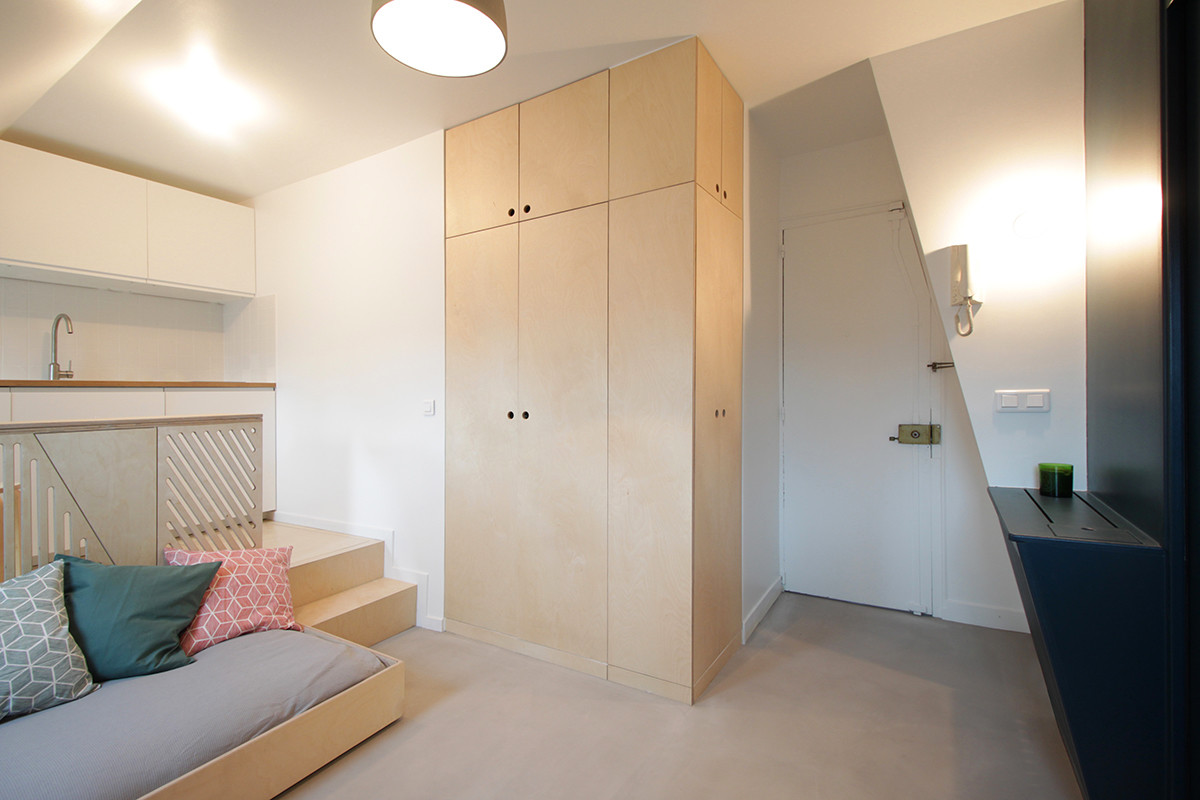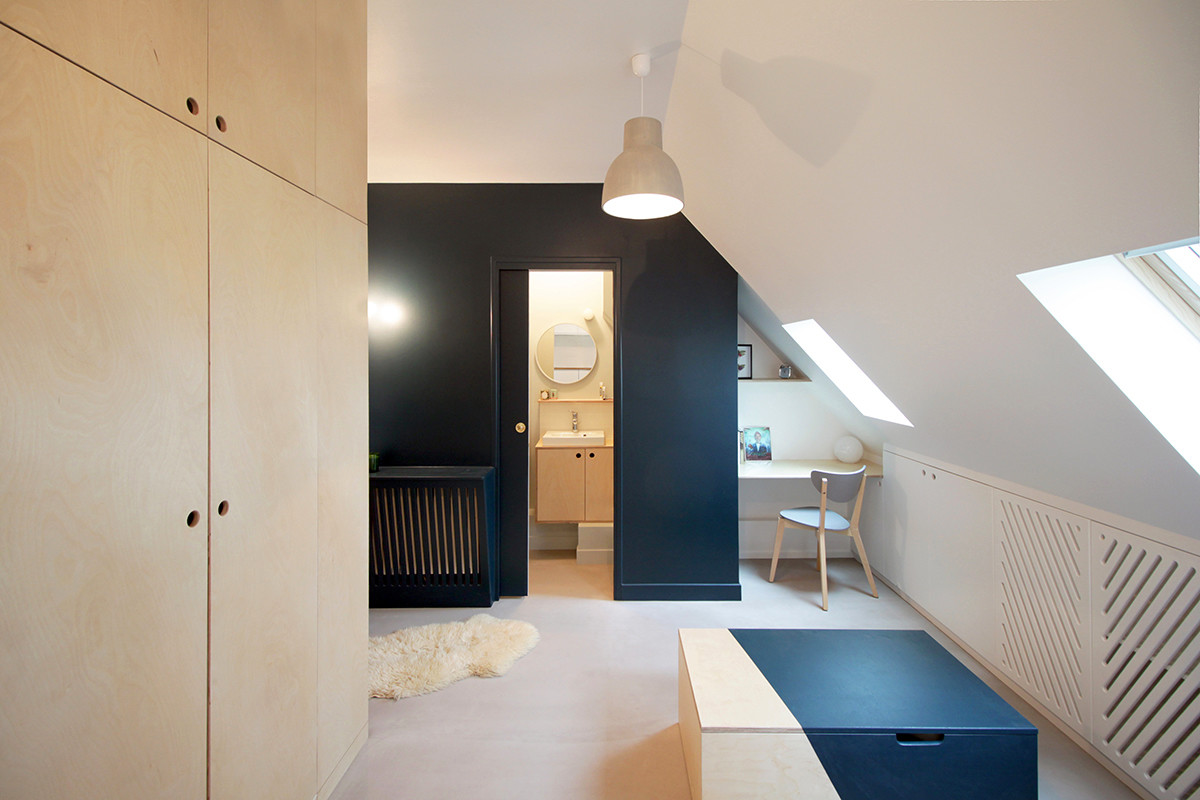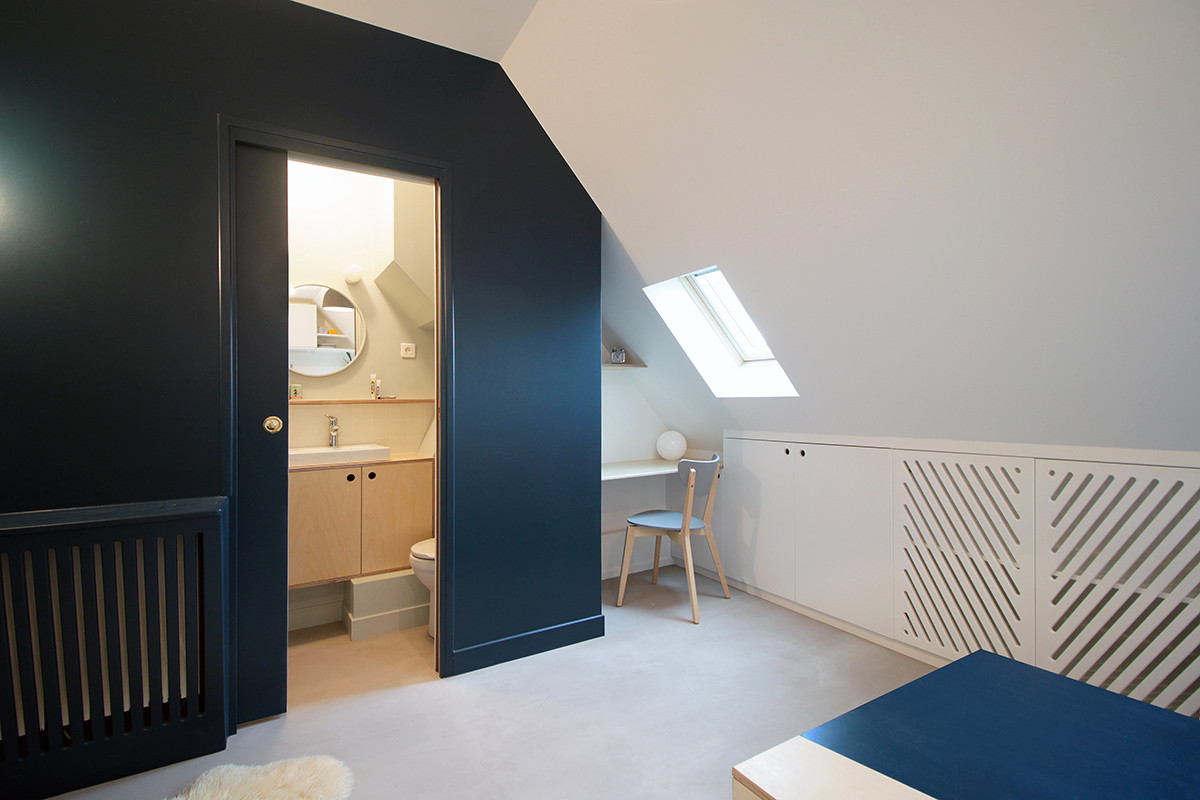 Photography by Bertrand Fompeyrine
And here is how the studio looked like before the transformation: