Less is definitely more with this muted apartment. Even though it seems like there's not much going on, with a closer look anyone can see the clever design involved with this property.
The architects were tasked with the very difficult challenge of designing a stunning and modern home for occupants who were only leasing the property for five years. After the lease expires, they are expected to return it to its original state. So, innovation and smart planning bring this unique minimalist white apartment to life.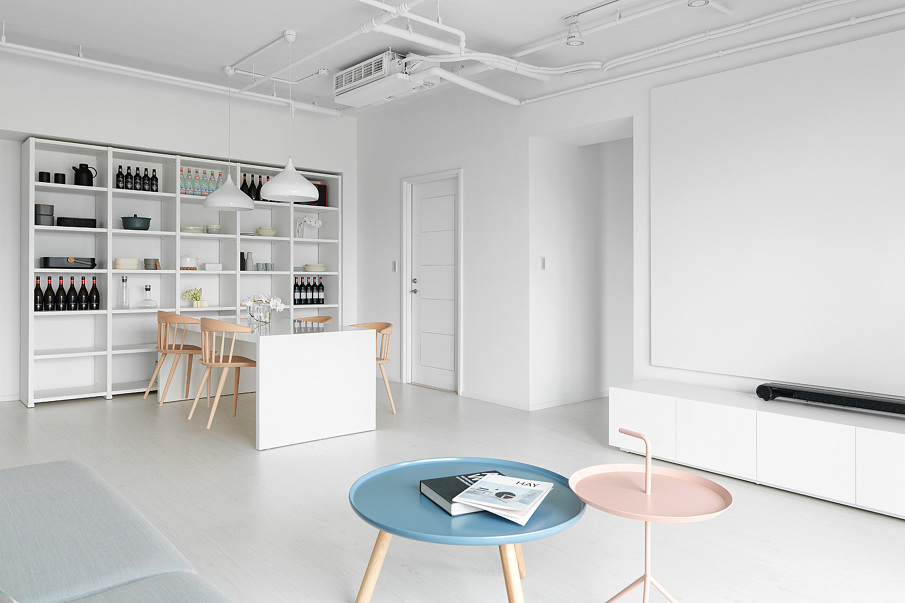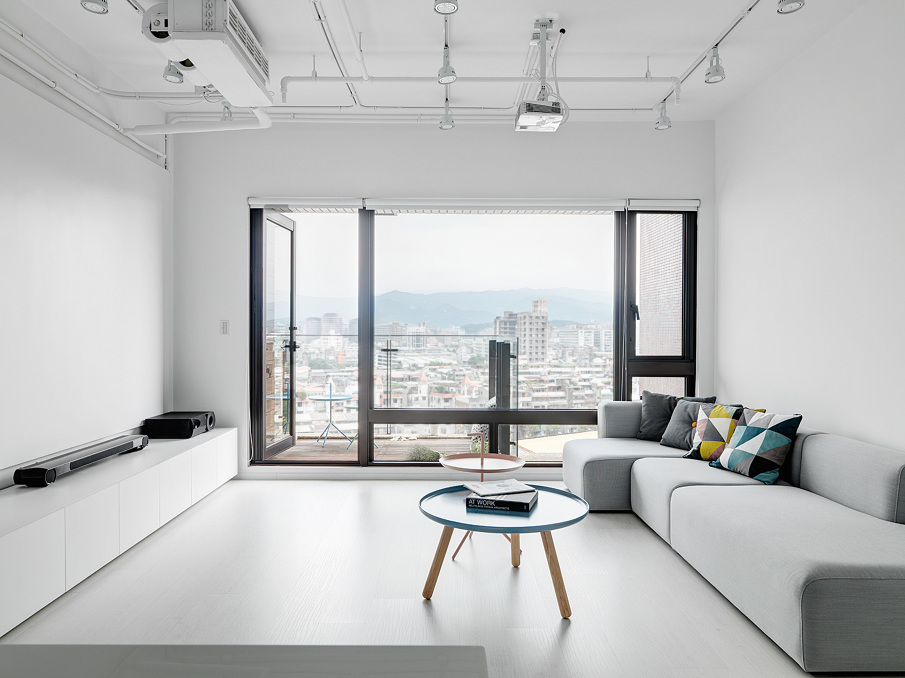 Tai & Architectural Design set to work on this Taiwan located property and began with a color scheme. Sticking to the light, bright, and airy hues of white accented with slight pastels was the way to go. Spaces of the simple apartment design are divided with the use of portable wall dividers and screens. Storage and shelving are cleverly crafted and placed throughout but not installed, making them easy to remove and relocate when the times comes to leave.
The existing space is, thankfully, equipped with tall ceilings and large windows so the interior has tons of natural lighting to work with. This was part of the reasoning for choosing such a muted color pallet. But the addition of pastels in the accessories and furniture help add a bit of character. Hints of warm wood can be found in the dining chairs to add some much needed warmth in the otherwise all white interior design.
The young, working couple who occupy the temporary space should feel right at home in this minimalist white apartment thanks to the ingenuity and innovative thinking of their designers. Simply stunning and seemingly effortless, this home is a design marvel.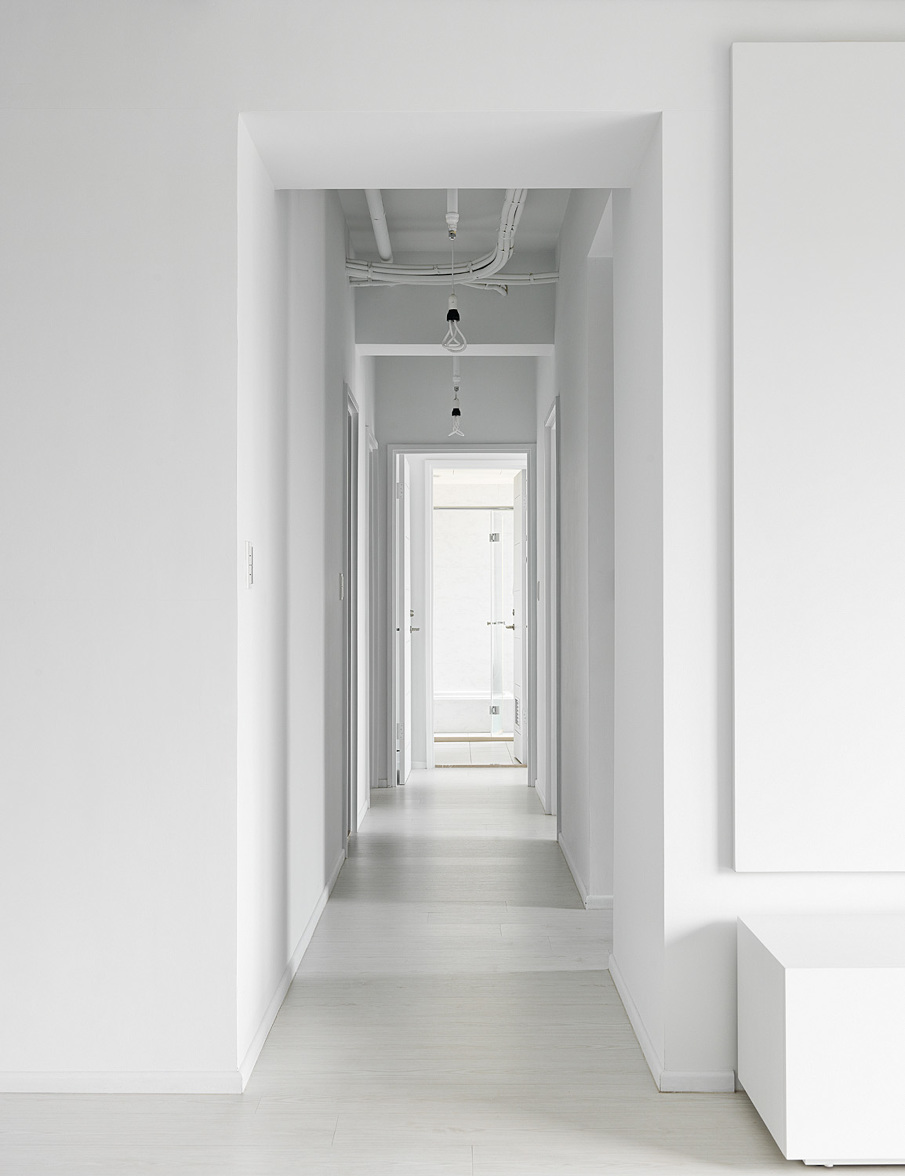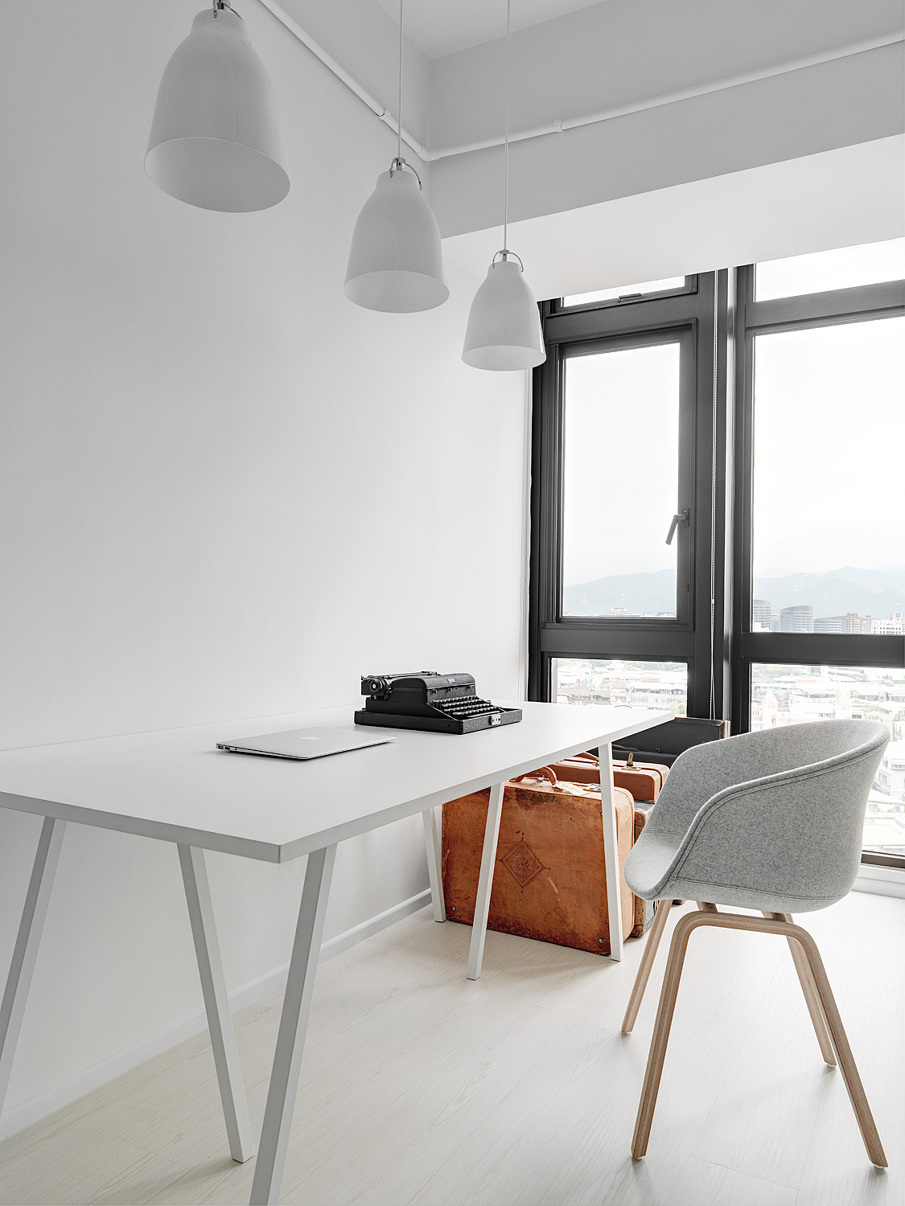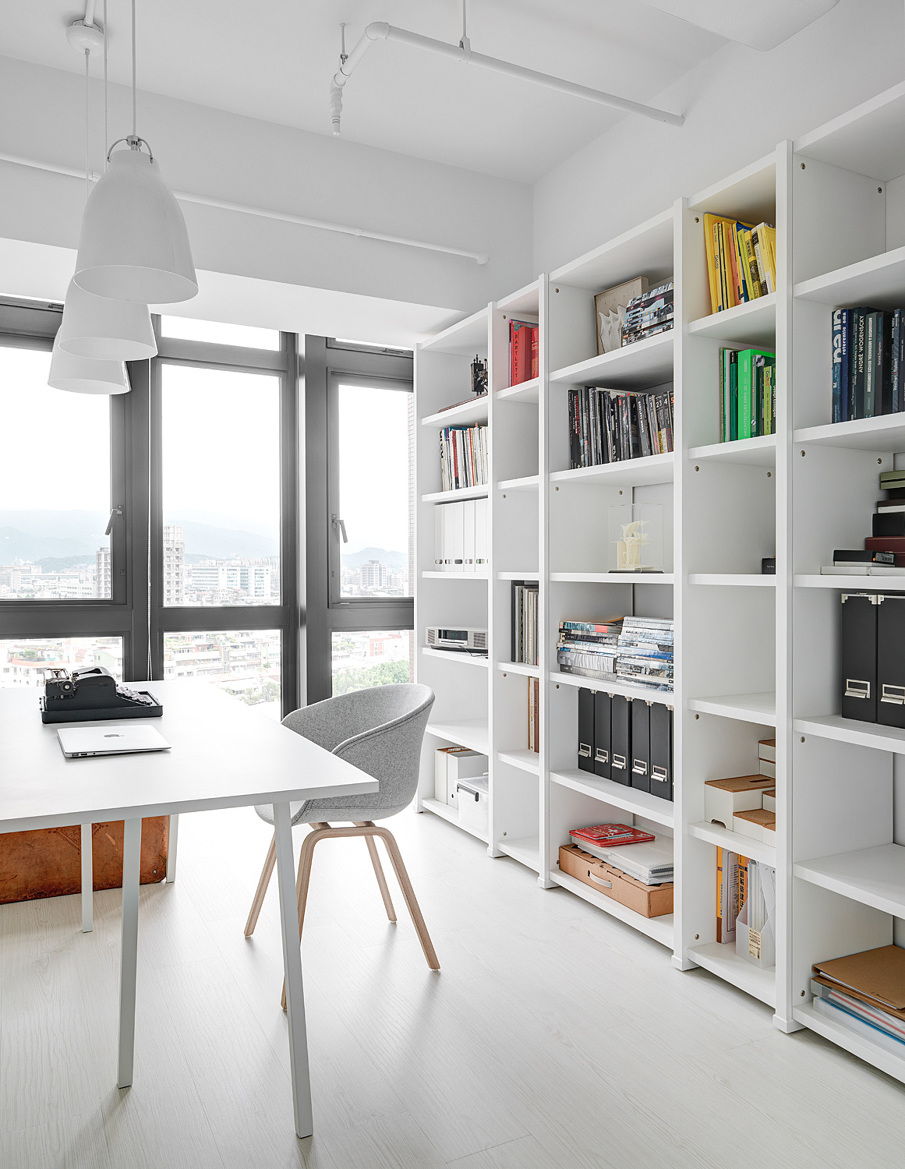 Click / tap on the images below to feel the atmosphere by day or night!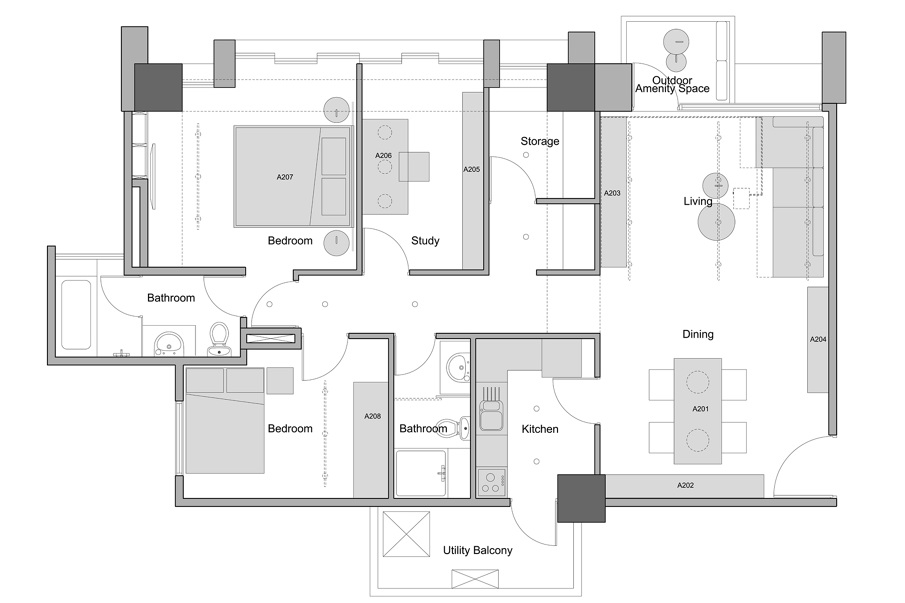 Photography by © Kyle Yu