You ever watch a movie or one of your favorite TV shows and just admire the interior décor? Do you dream of living in some of the homes and apartments that those chic, urban characters are shown living in? Well now you can! For a hefty chunk of change. But it's completely worth it when it comes to this minimalist penthouse.
The professionals, AA Studio and MA Architects originally designed the massive 7050sqft / 655sqm home with one goal in mind; create a space that's wide open yet full of interest. The sky soaring ceilings reach epic levels of height, and are supported by black, double stacked windows, giving some of the contrast to the otherwise blanch interior.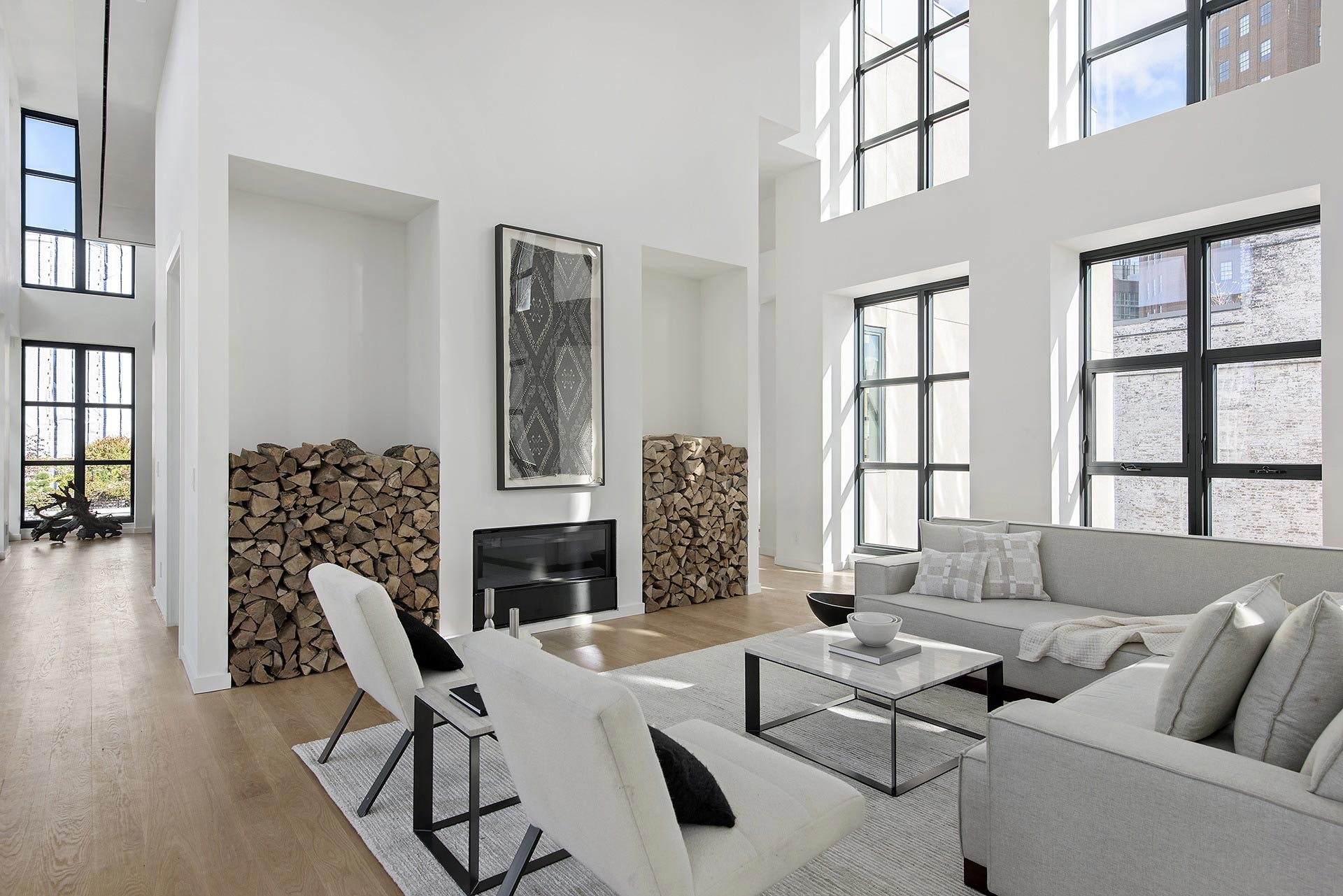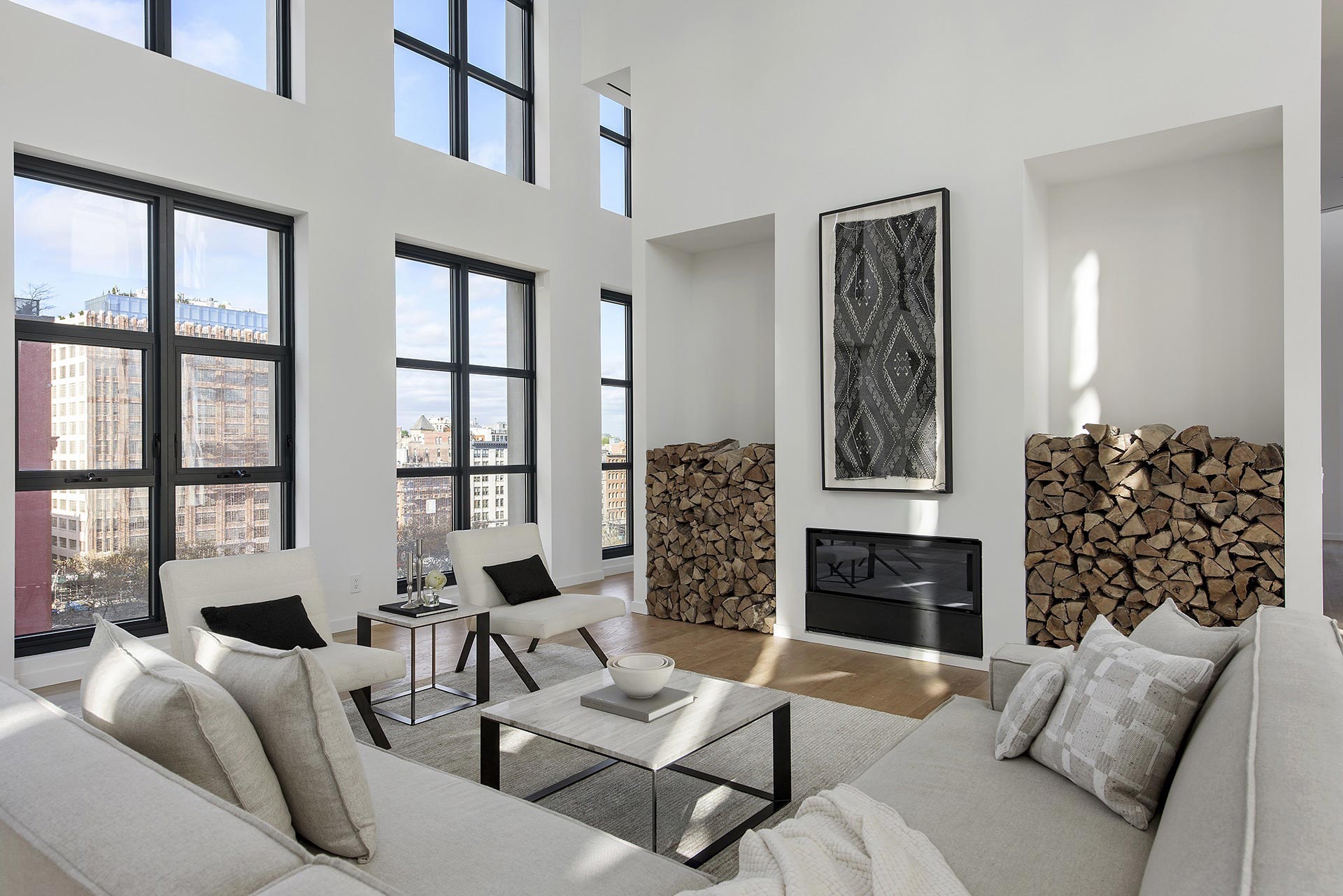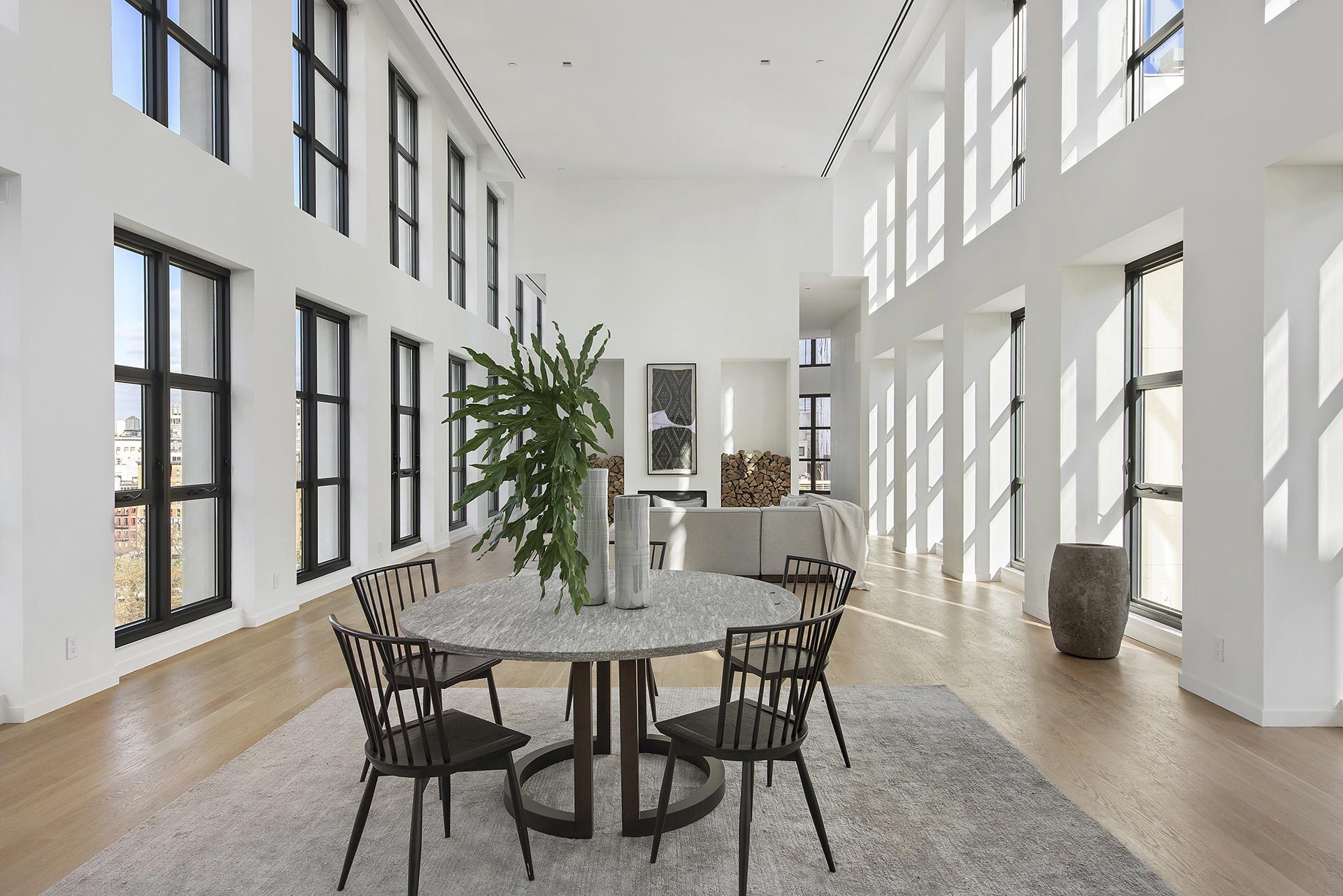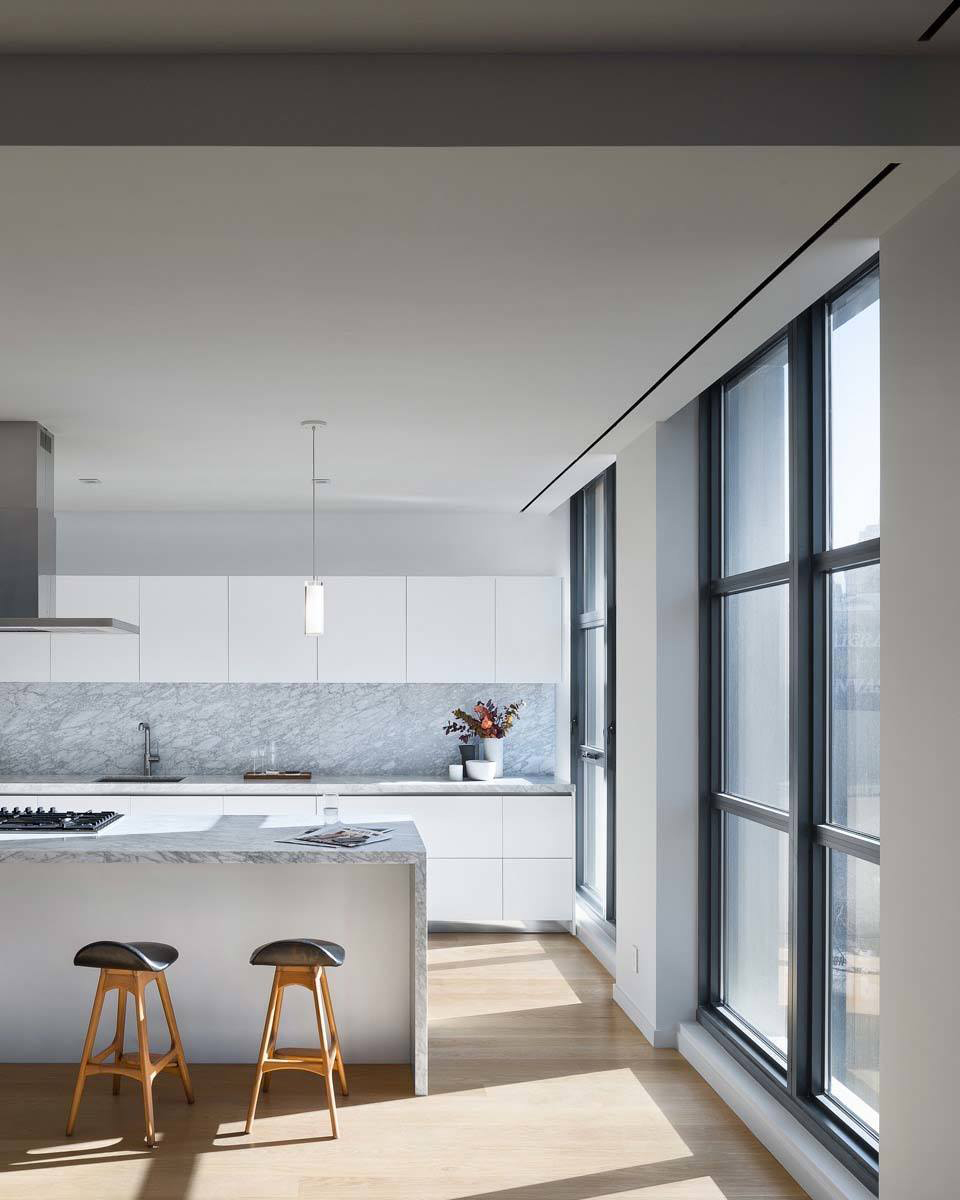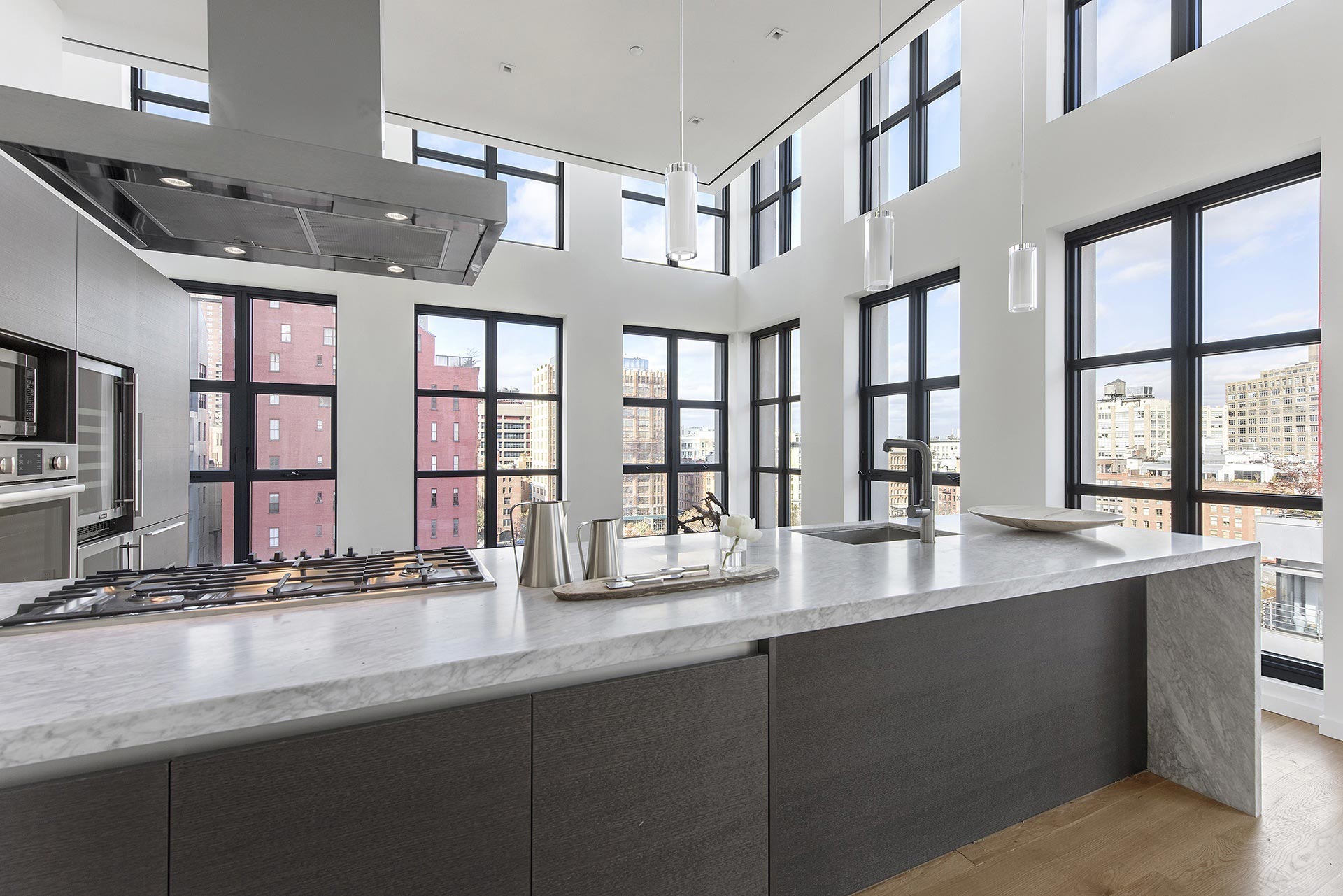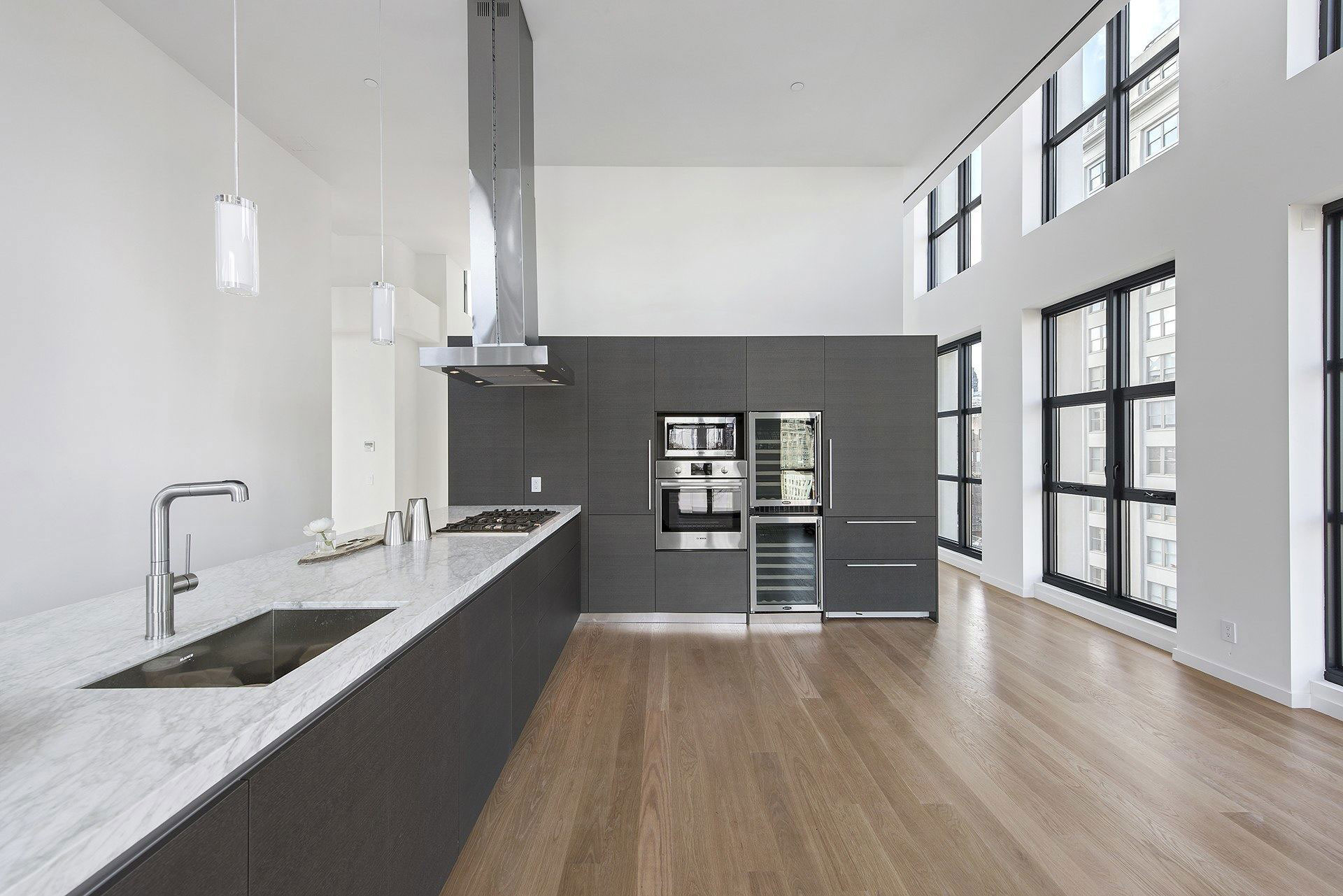 The home is located in New York, down in the popular Tribeca district and overlooks a gorgeous courtyard below. The huge and plentiful windows allow in maximum lighting to illuminate the white and grey décor. Pale, natural wood lines the floors from end to end and adds a touch of much needed warmth, giving the entire space the perfect balance.
Five bedrooms can be located throughout the minimalist interior design, each with their own en-suite bathroom. The entire upper level is dedicated to the master bedroom as well as, get this…a conservatory.
Absolutely stunning, sleek interiors deck out this modern home. The furniture choices, an array of plain white and grey pieces provide the perfect backdrop for the gorgeous finishes of steel, granite, and marble.
The cherry on top is a huge garden terrace, located above the minimalist penthouse and easily accessible. It's an impressive 3800sqft / 353sqf and offers the perfect outdoor space to host parties and big events.