Often overlooked, yet incredibly crucial to the flexibility of your home is the guest bedroom. A space that is neglected by most of us, left to air dry the laundry or hide away last year's Christmas decorations. But what is it actually? The guest bedroom is a unique opportunity.
A chance to set the tone for your guests and deliver the deciding factor for a great stay. To satisfy your friends and impress your in-laws, with a sophisticated palette and impeccable sense of design. Well, this can sometimes be easier said than done.
Enter; minimalism. One of the most popular styles to grace both new custom homes and renovated warehouse apartments. Why? It is easy to replicate. By definition, the style embodies sparseness and a pared back character, using as few components as possible to achieve maximum effect.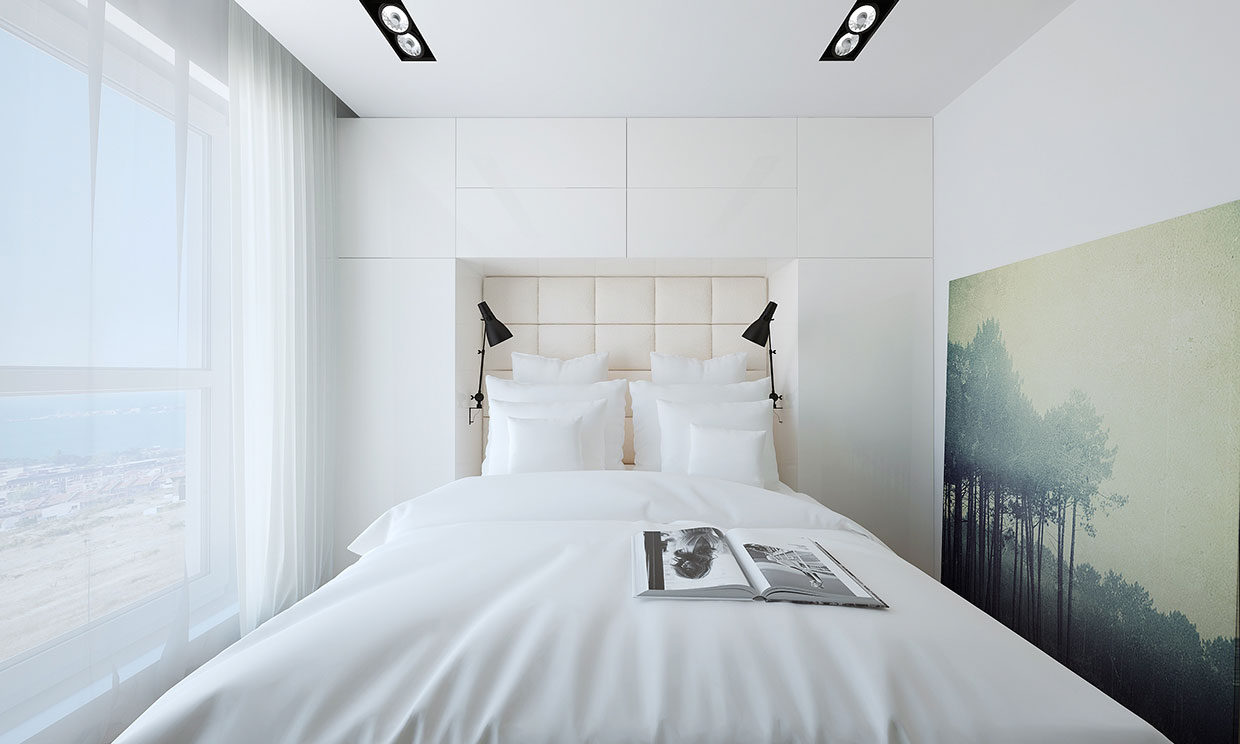 Image from article: Modern Small Apartment Design in Bulgaria
So, why should you transform your guest bedroom into a minimalist retreat?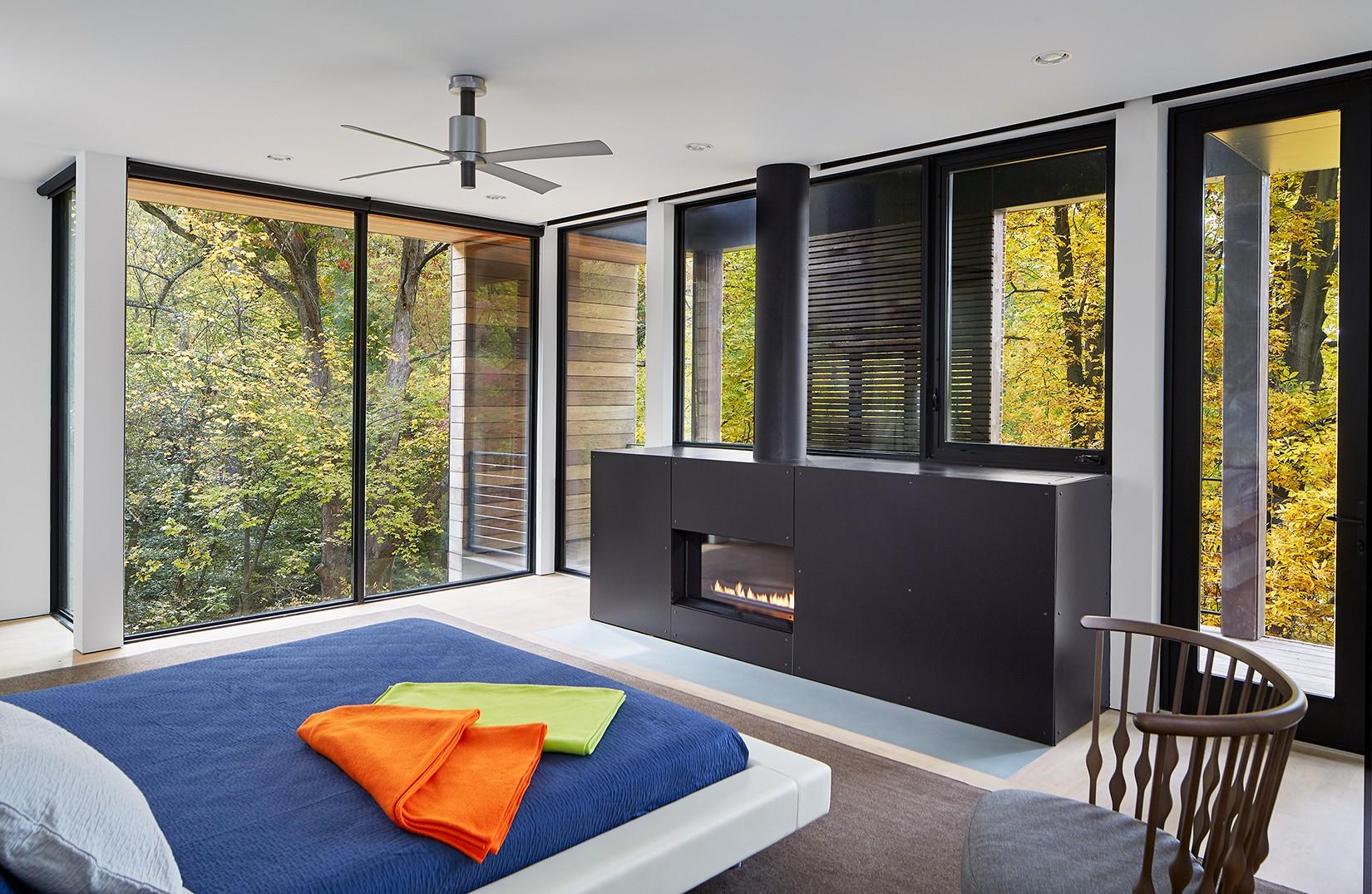 Image from article: Modern 2-Story Home by Robert Gurney Architect
There isn't much a discerning teenager and parent will agree on when it comes to personal style, but minimalism is definitely an exception. The trouble with a guest bedroom is that it can house almost anyone – your grandmother, nephews or best friend from way-back-when.
Keeping the space in line with minimalist principles has the added bonus of universal appeal for your guests. The simplicity creates a calm, friendly and gender-neutral oasis to be enjoyed by every age group, occupation and background.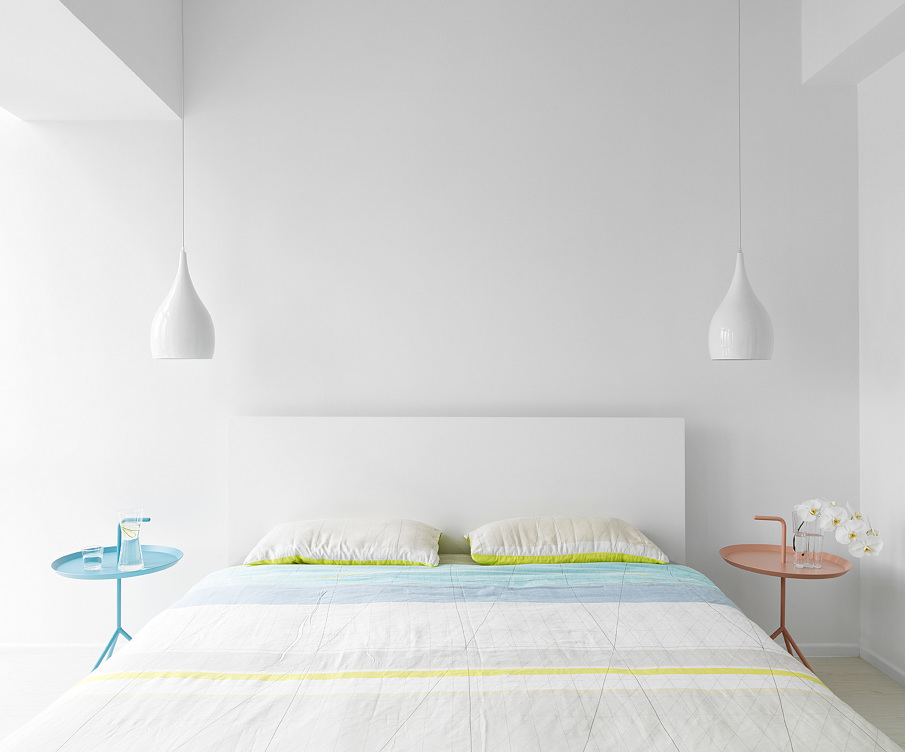 Image from article: Muted Minimalist White Apartment
We get it, your guest bedroom isn't high on the list of priorities, but that's why the minimalist style is made for you! Quality, not quantity. The means you can cut your losses on dust-collecting objects (you know those porcelain dolls your grandparents love). Replace them with a fresh bouquet of flowers and select a few standout pieces.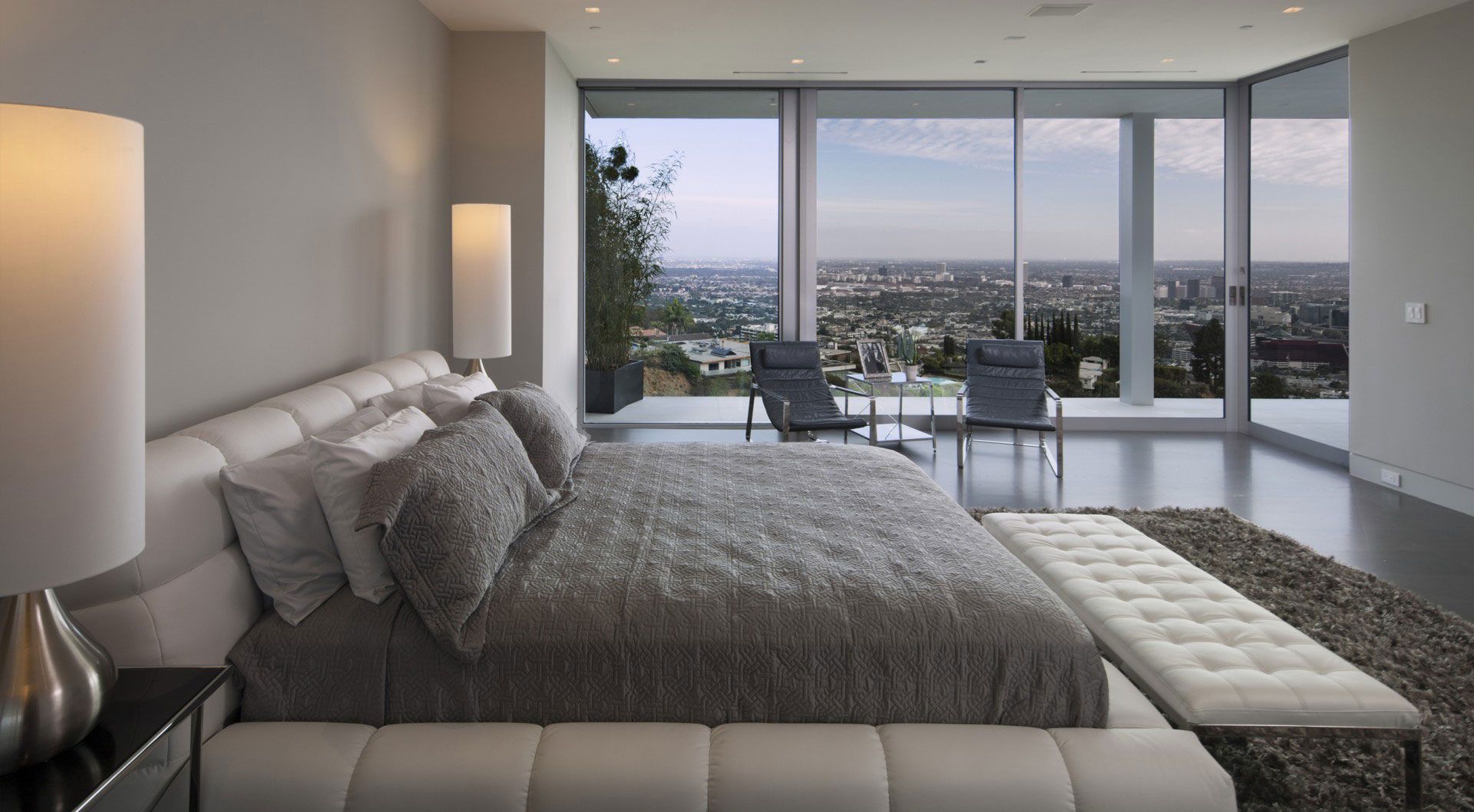 Images from article: Living It Up with Luxury Minimalist Design
The ideal home should last you a lifetime, which is made much easier when you ignore picky trends and design fads that won't outlive the Summer. Minimalism in design has been around since the post-World War II era, as an abstract expression heavily associated with the American visual arts scene.
It is open to interpretation and, when not produced in the extreme, provides a calm and contemporary feel to any space. Arguably, the home equivalent of a capsule wardrobe, your minimalist guest bedroom is unlikely to ever go out of fashion.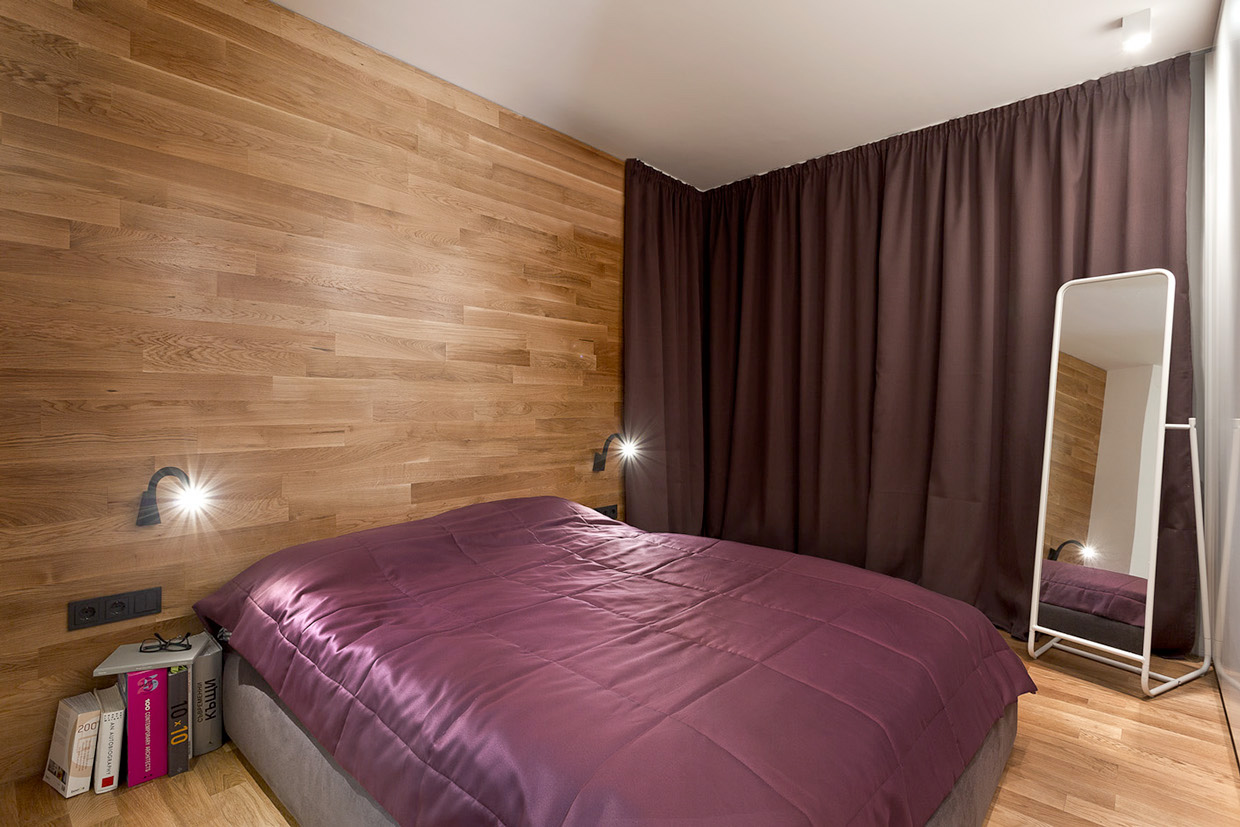 Image from article: The Sleek Interiors of "The Love Apartment"
Founded on the principle that in taking out the material things in your life, you'll be left with that you value the most. A minimal design approach allows you to let go of the sentiments you don't need for a fresh beginning – an appealing message for any guests visiting your home.
Minimalism allows you to live free of all your stuff. Clothing, excessive furniture and color, as well as the cleaning and organizing that comes with it. Instead, relish the ease of a simple, quality space that speaks for itself.
What are the best ways to transform your guest bedroom into a minimal haven?
A guest bedroom should be flexible and friendly; easy to prepare for those last-minute visits and low maintenance during downtime. This is important to keep in mind, as the presentation of this extra space can enhance the value of your property down the track.
Keep in mind this quote from Kate Arends of Wit & Delight:
"Minimalism isn't about white walls and sparse living spaces. I see it as an approach to editing, an ongoing practice of keeping only what is necessary. And, more importantly, what is 'necessary' is defined by an individual. If it makes your heart sing, it stays. If it doesn't, it goes."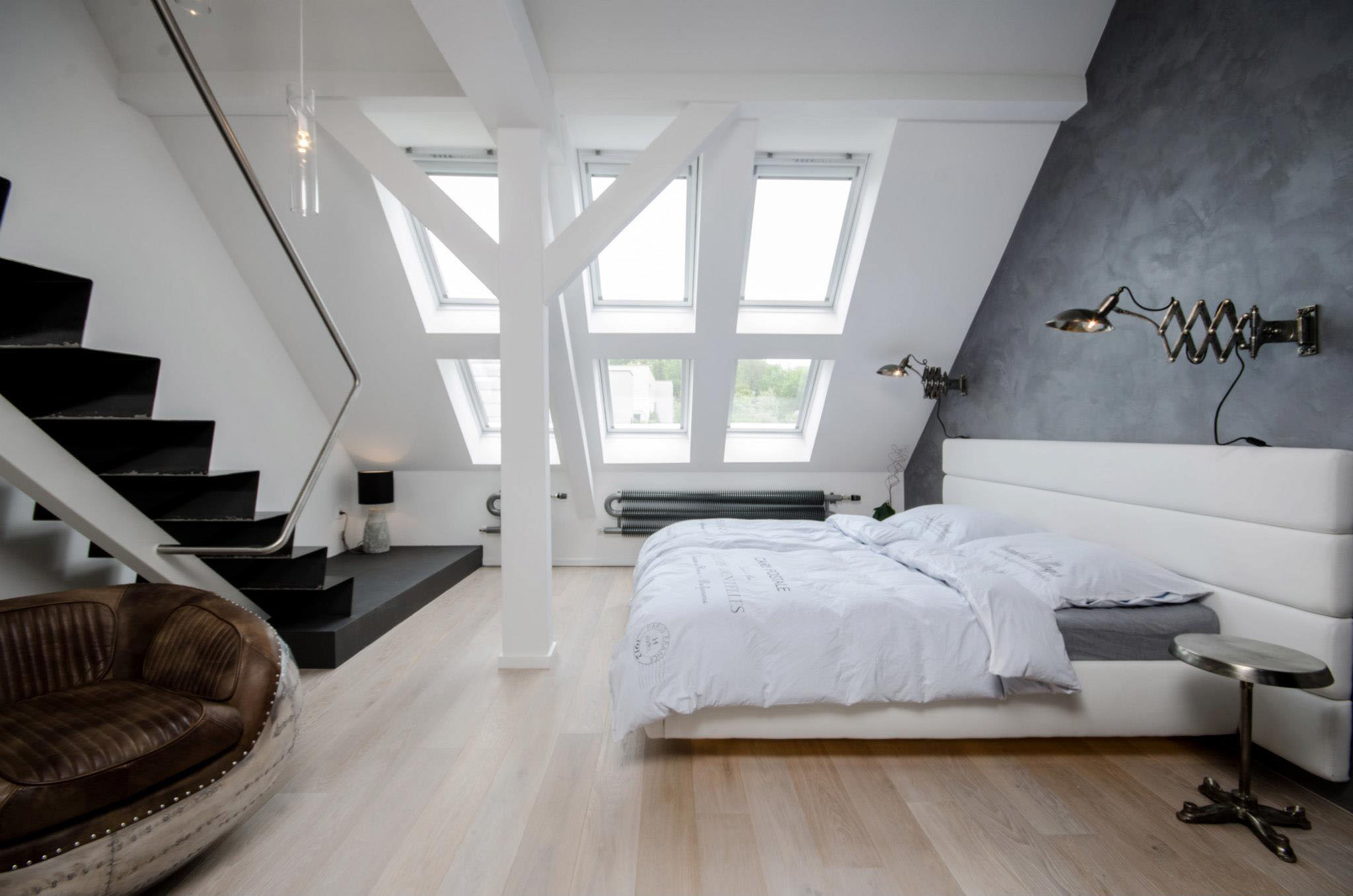 Image from article: Attic Apartment Design Ideas in Prague
Choose a few statement pieces that achieve depth with simplicity; a design concept that can be tricky to execute without a clear vision in mind. Start with the fundamentals of every guest bedroom – shelving, a bed and side table are essential.
Orientate your room around these key pieces to create a sense of balance. This is your opportunity to choose a striking material and style for your bed frame – but be careful not to overwhelm the size of your guest bedroom in the process. Many designer homes are a prime example of this, over cluttered with fussy furniture and decor.
Dark oak and black matte metal tend to be most popular for lighter guest bedrooms, while crate frames and no frame at all can give your space a little extra drama. Keep in mind, this may not be particularly comfortable to your guest, though it does offer presence without interrupting the flow of the space.

Image from article: Amazing Bedrooms With Floor-to-Ceiling Windows
Contrary to popular belief, minimalism is not confined to white, grey and black. Again, returning to the principle pointed out by Kate Arends, it is what is necessary to the space. For a mainstream minimalist interior stick with a monochrome palette. This has the potential to lighten your guest bedroom and offers a blank canvas to build on as you go.
If you can't imagine a life without decorating with color, then dive straight in! A bold forest-green or burnt-orange feature wall or a few cushions can still embody the design style when used to create a stark contrast. More importantly, it will stay true to your personal taste.
Contrast With Decor & Artwork

Image from article: Stunning Modern Condo Rises Above Central Park
Get ready to introduce a bold contrast. Be it a bright bloom of roses, postmodern artwork or vintage drop light. A singular piece will center the room, creating an ebb and flow that balances the space. This is also the perfect opportunity to inject a little of your own character and unique texture into your guest bedroom.
Unusual accents take the center stage in a pared-back setting and can become a talking point for your guests. While an extreme dose of contrast is eye-catching, more importantly, it is energizing. In particular, if you have chosen a monochrome palette, where these small touches can enliven your room while still keeping to the minimal style.
About the author: As Managing Director of Mazzei Homes, a leading custom home builder in Melbourne, Daniel Mazzei has a strong ambition to innovate the building experience for those looking to build quality homes.