Stunning ingenuity and modern architecture were used in the making of this sleek minimalist family house. Built in place of an existing structure, this ultra-modern home was designed to project the inside out. To bring the comfort of the interior spilling out to the waiting exterior. Architects from Menichetti + Caldarelli set to work in the location of Gubbio, Italy (see on Google Street View) and they definitely delivered.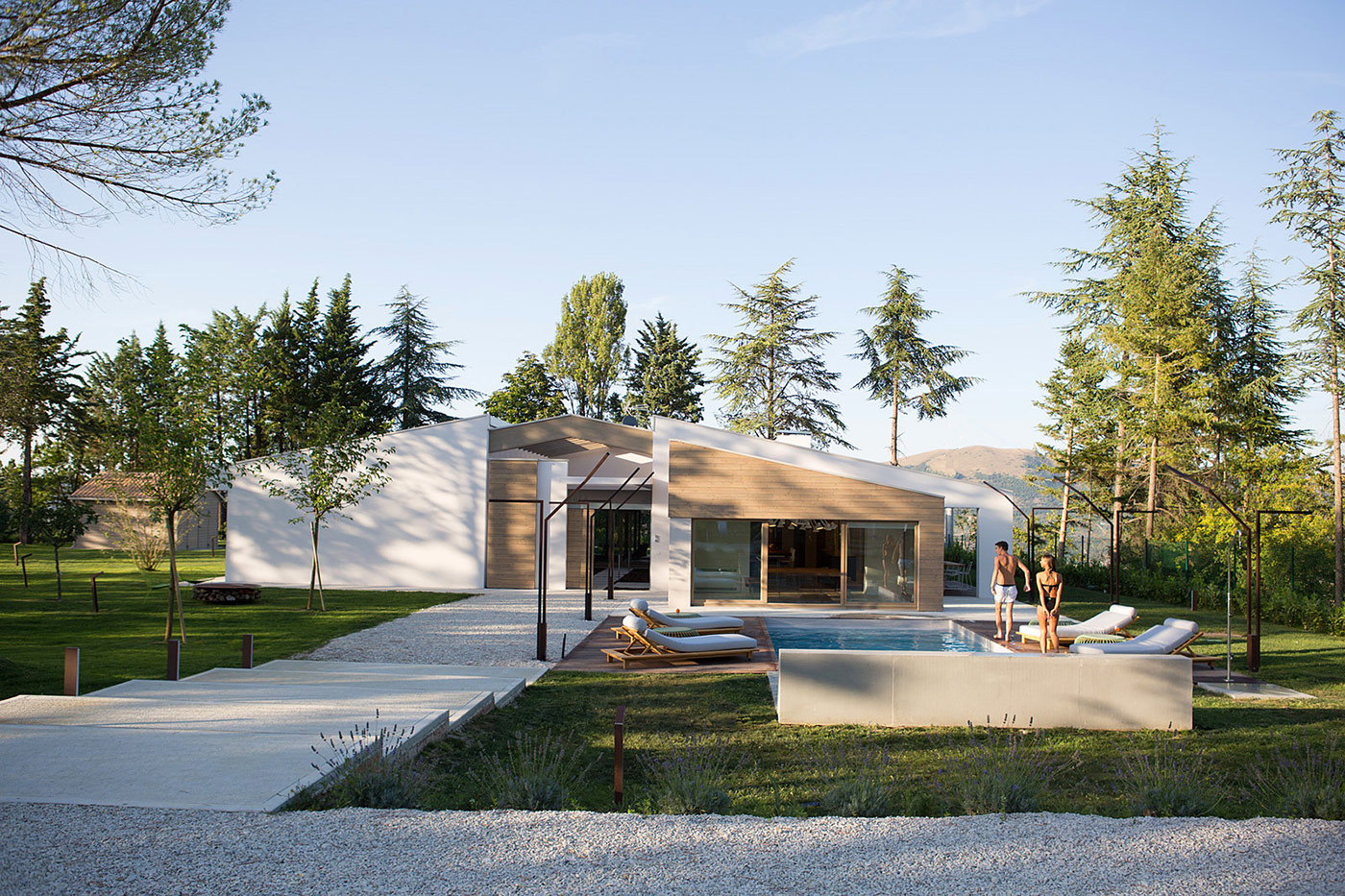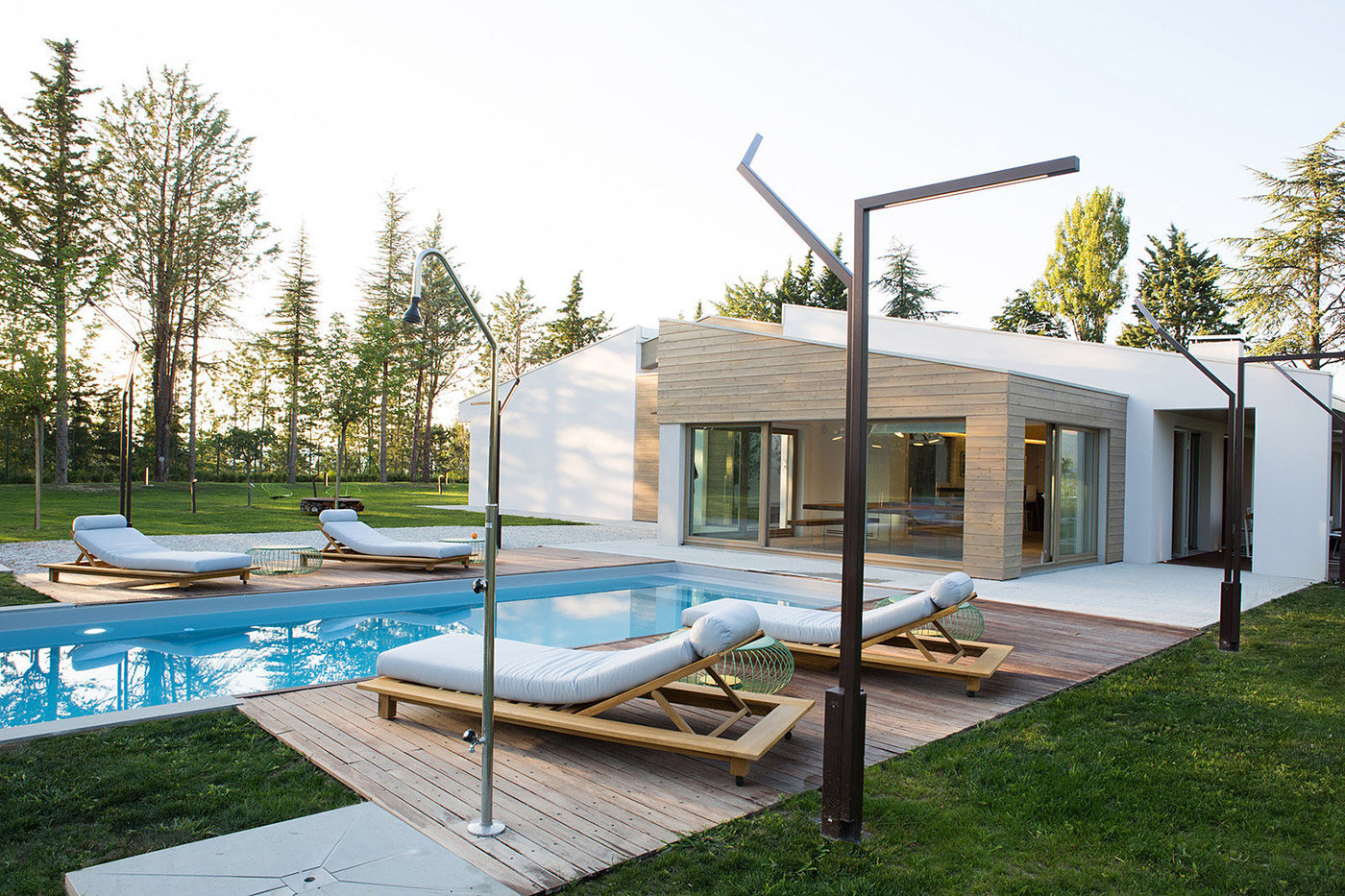 The 3498 square feet (325 square meters) property named Casa Sulla Collina is separated into two structures, parallel to one another and joined by a simple, partially covered courtyard. The intention of having two spaces was to divide the day areas from the night areas so the kitchen and living room are contained in one and the bedrooms in another.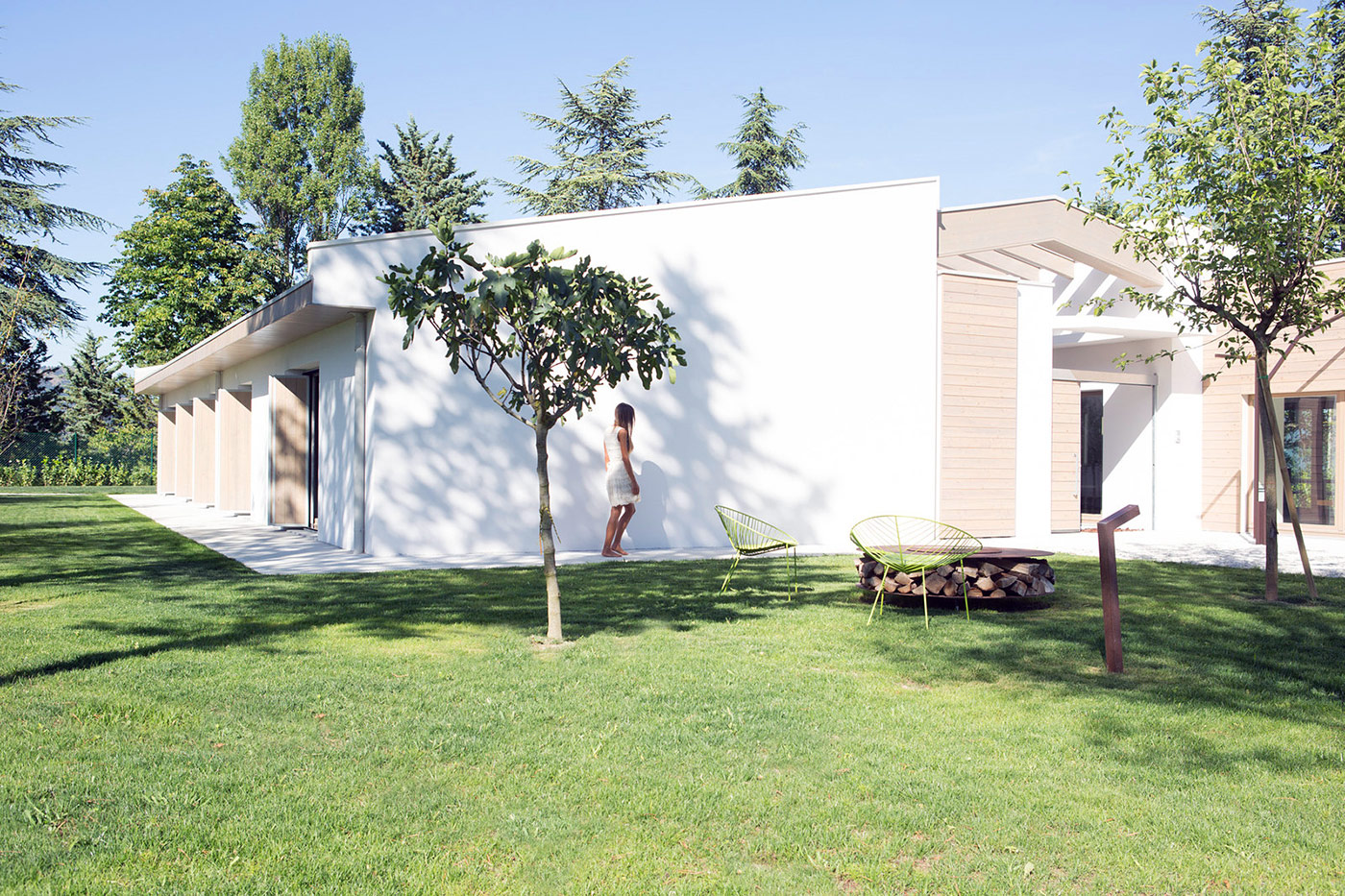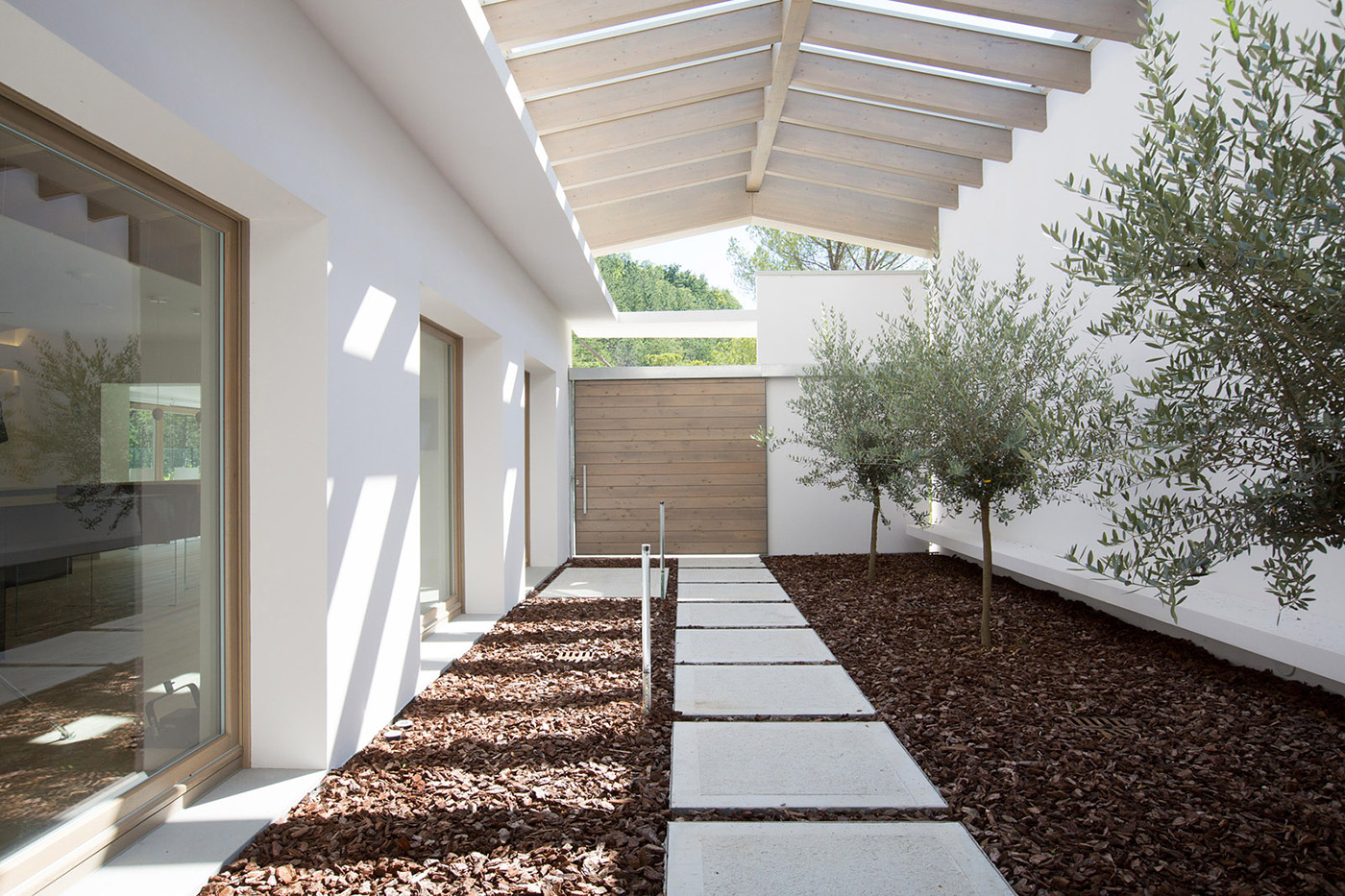 Minimalist family living is at its peak with this home as you walk through and note the absence of decor. But this minimalist family house is a piece of décor in itself.
The light, airy palette of creams and beiges take the natural lighting that pours in through the glass walls and filters it into a warm hue. Natural wood flooring stretch from end to end and mirror the solid wood beams in the ceiling above.
The same natural wood and glass mixture is incorporated into the furniture and creates solid pieces to fill each space.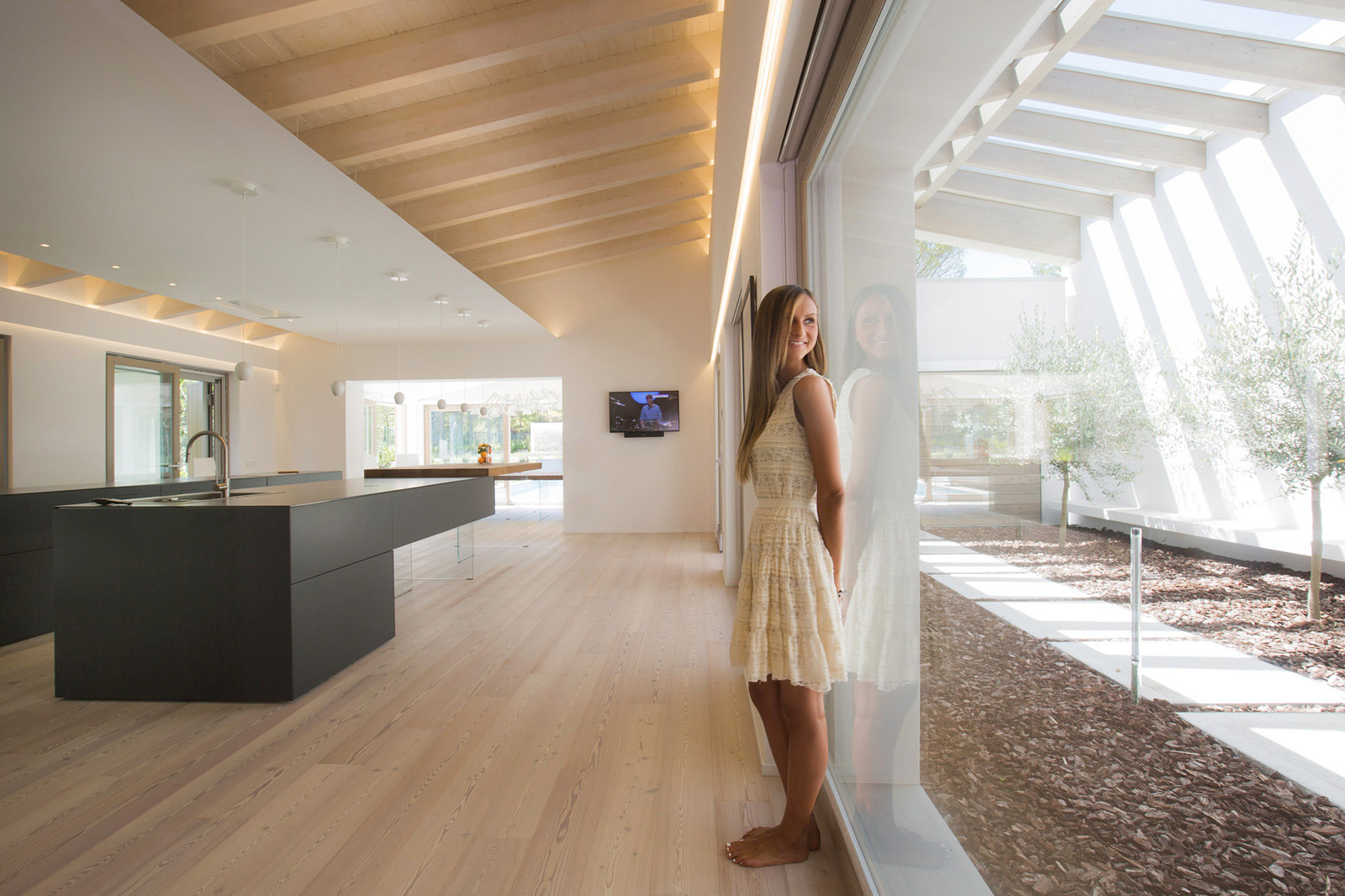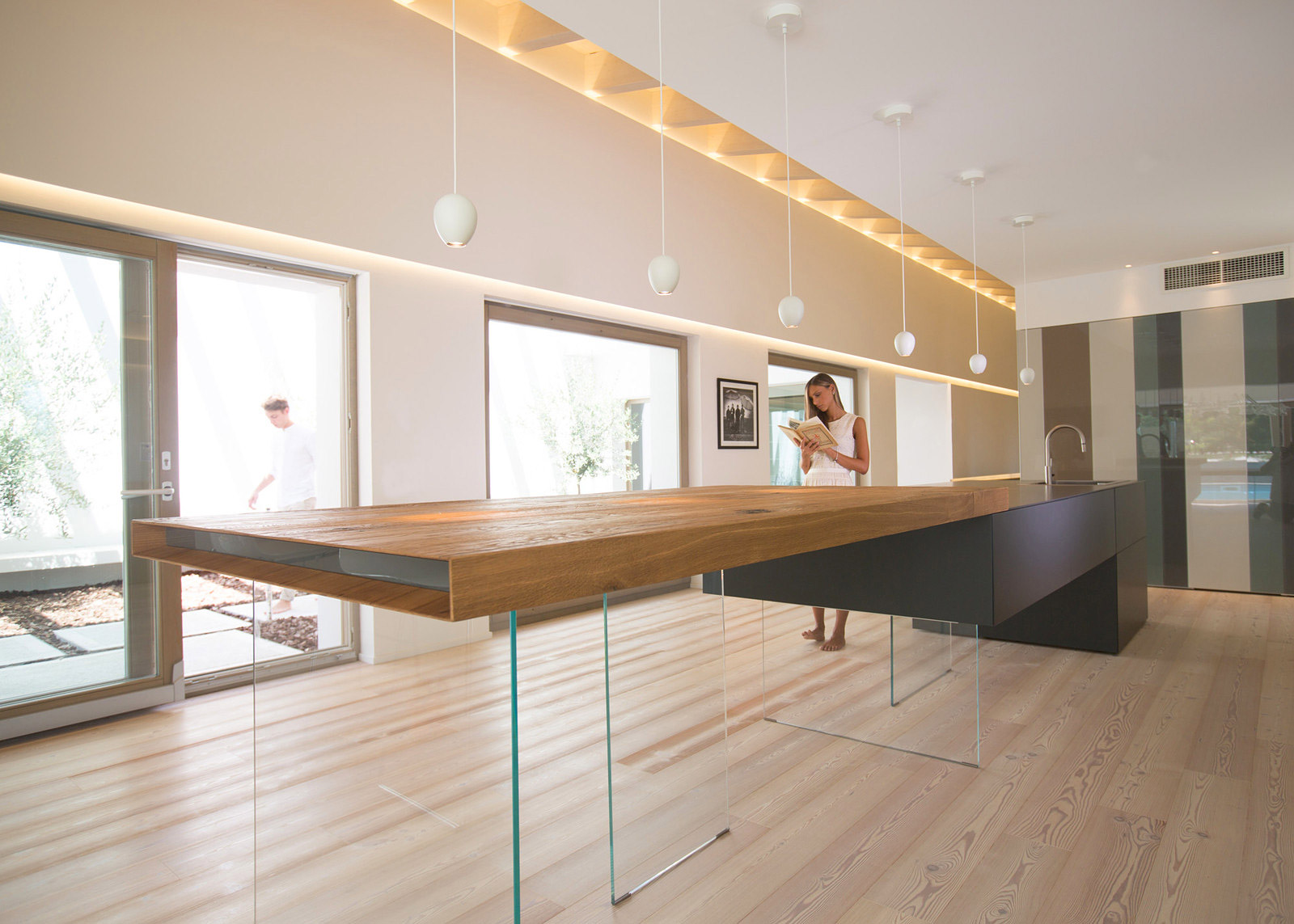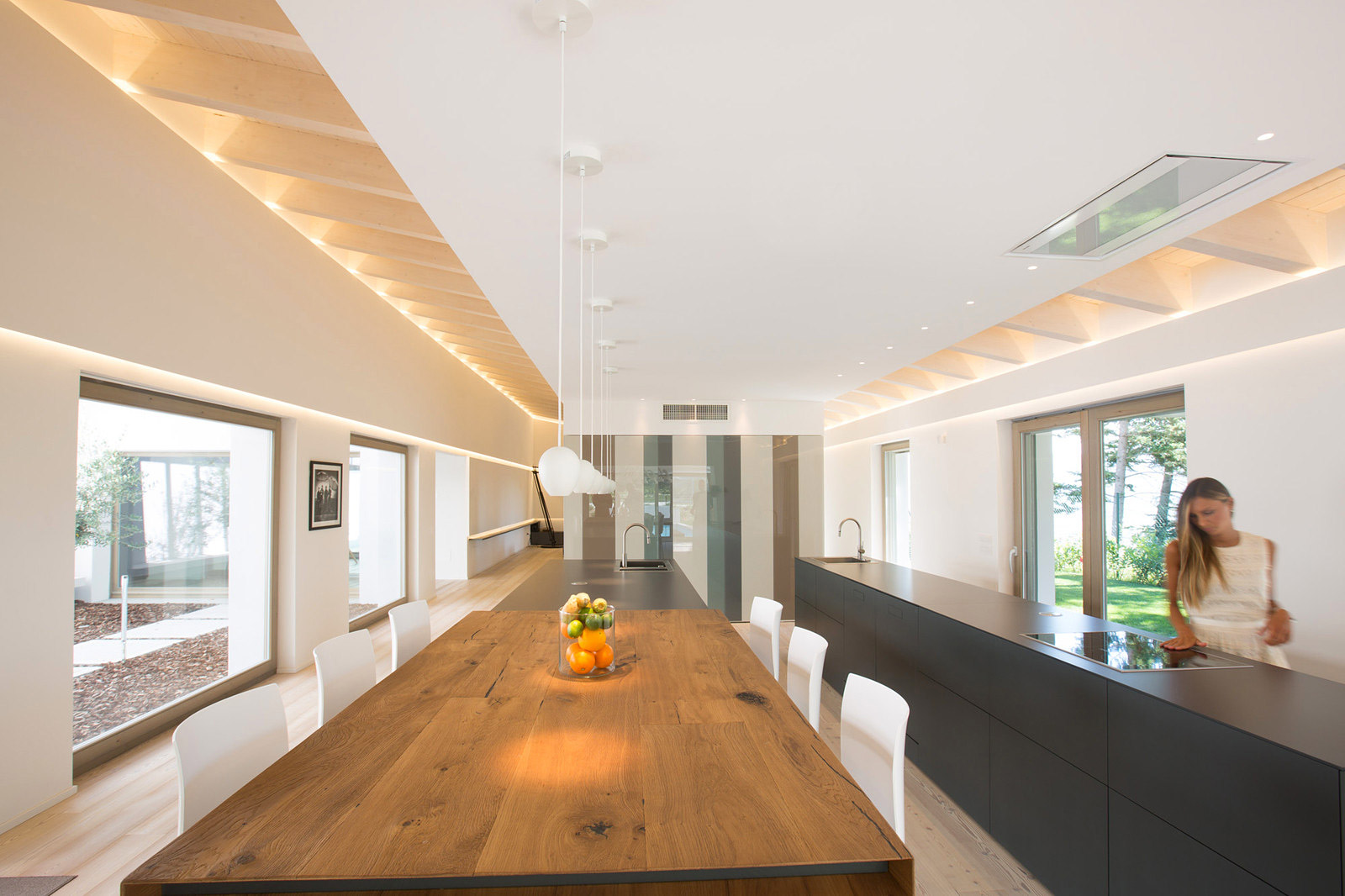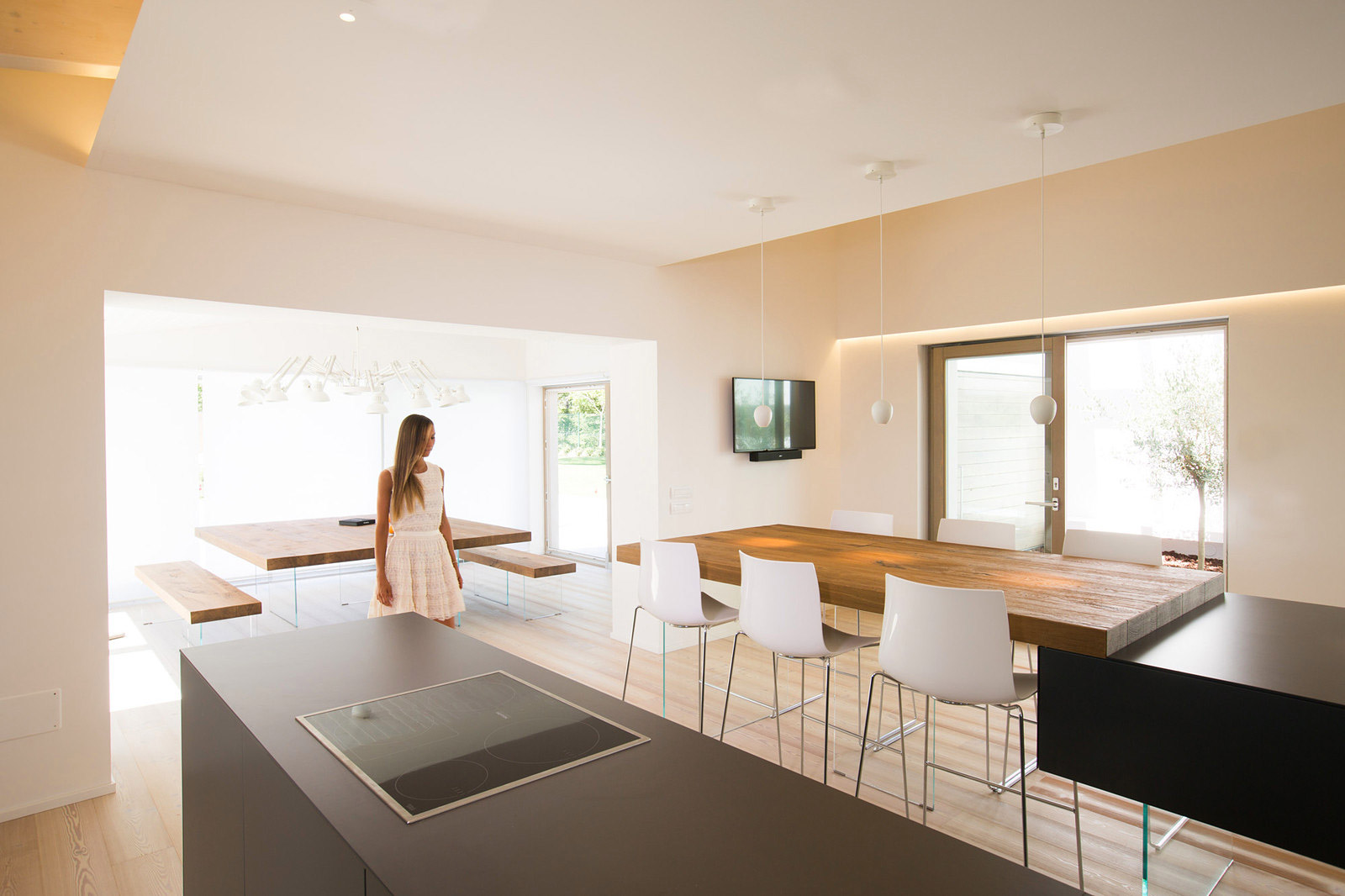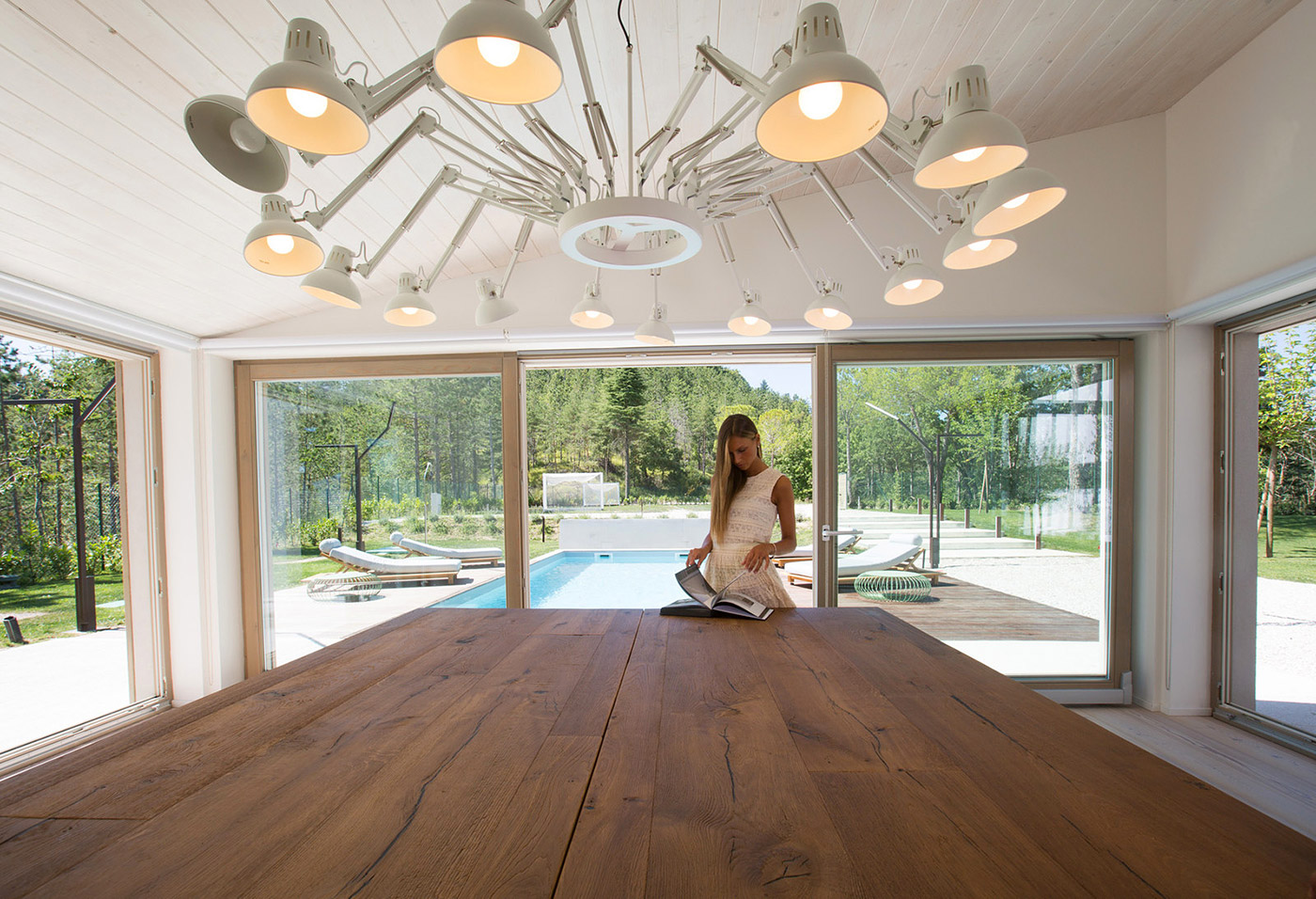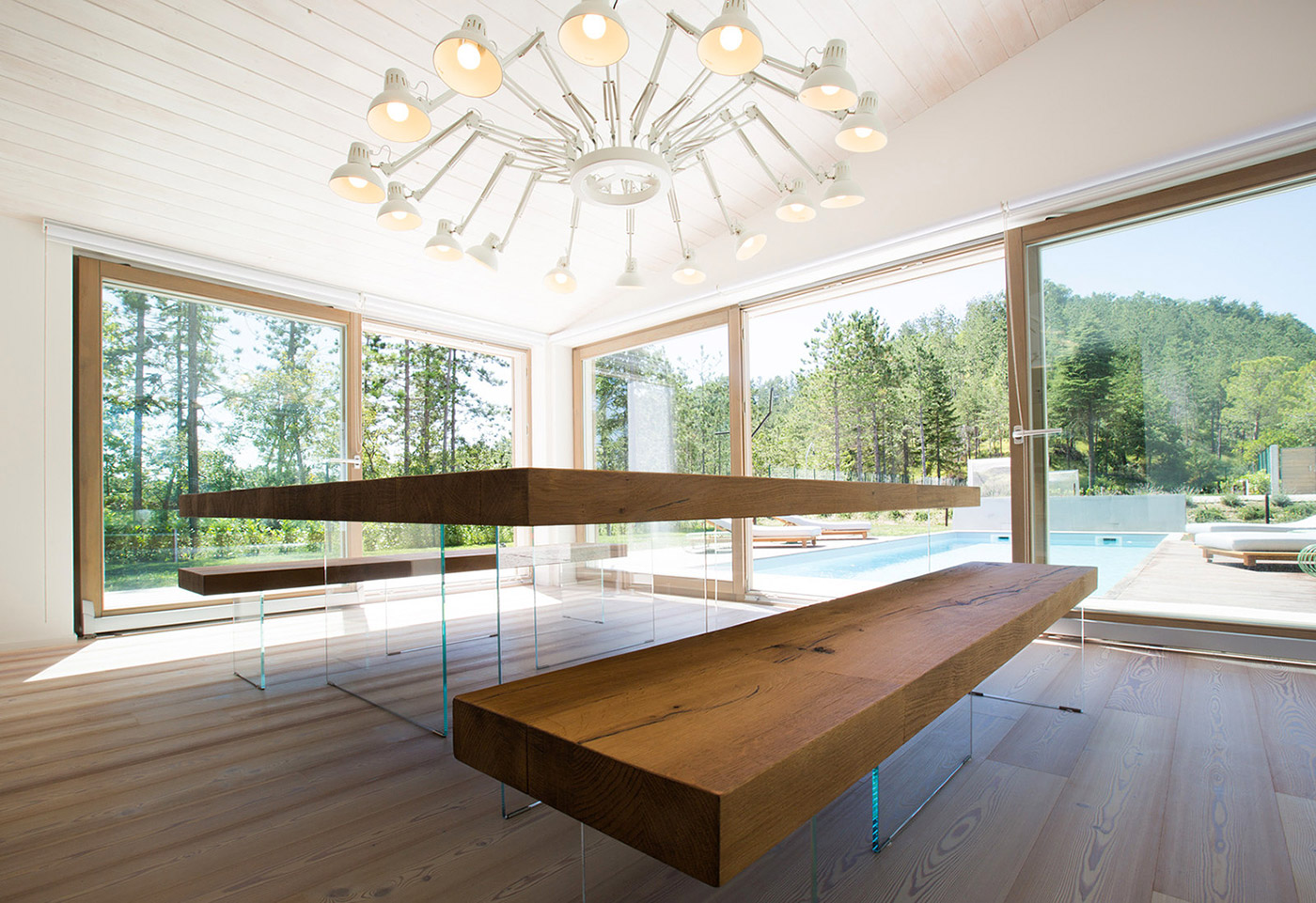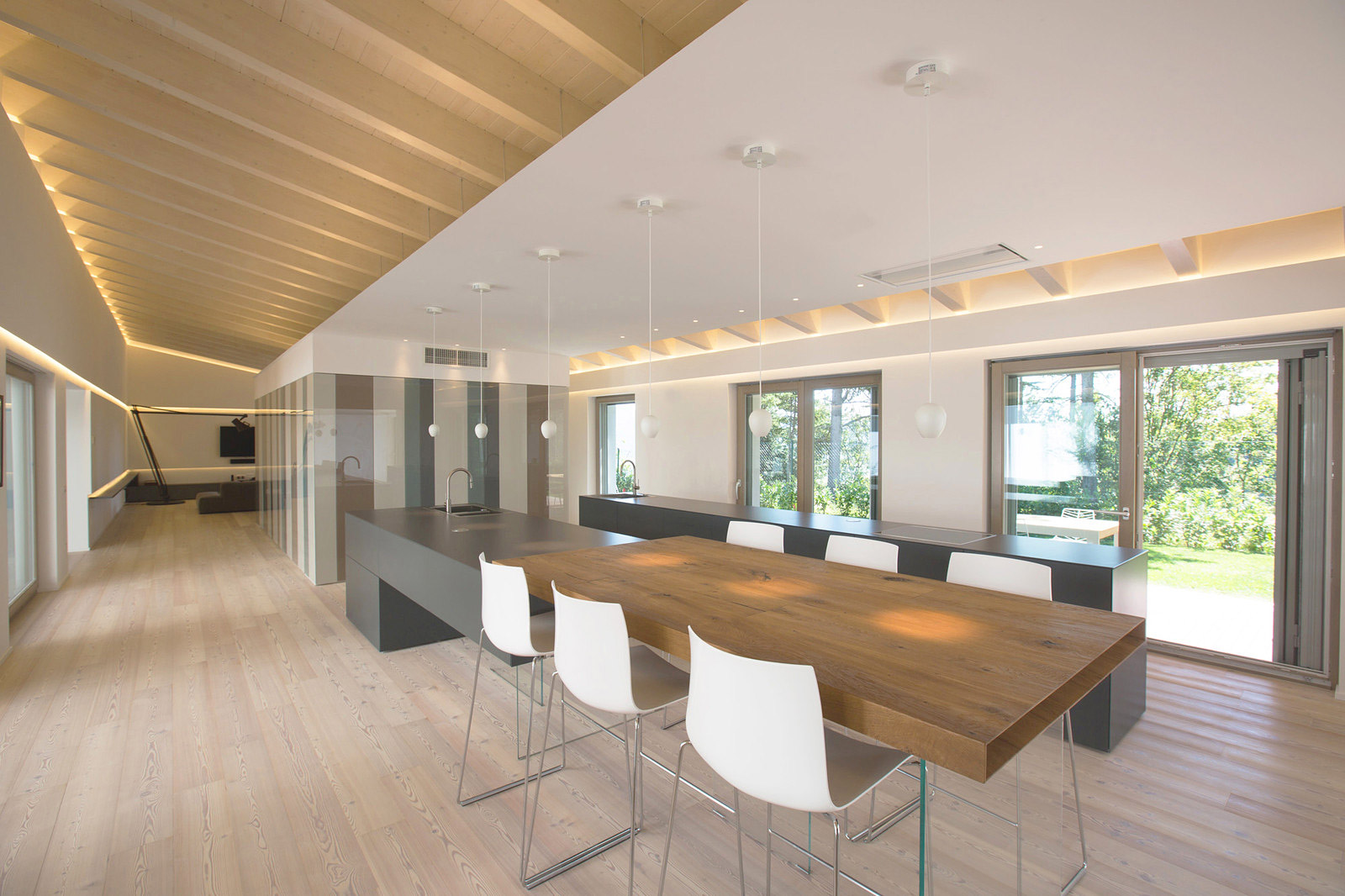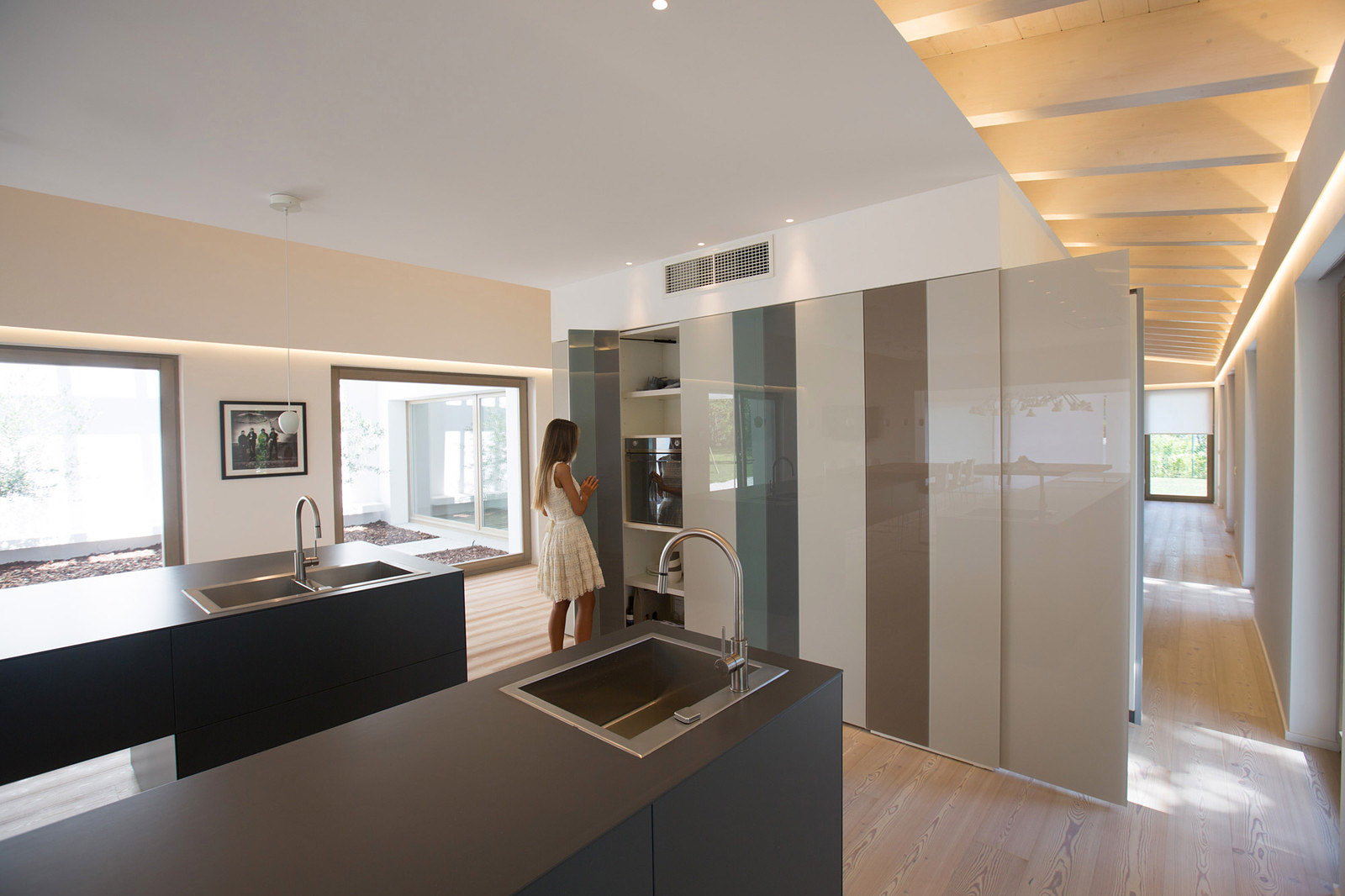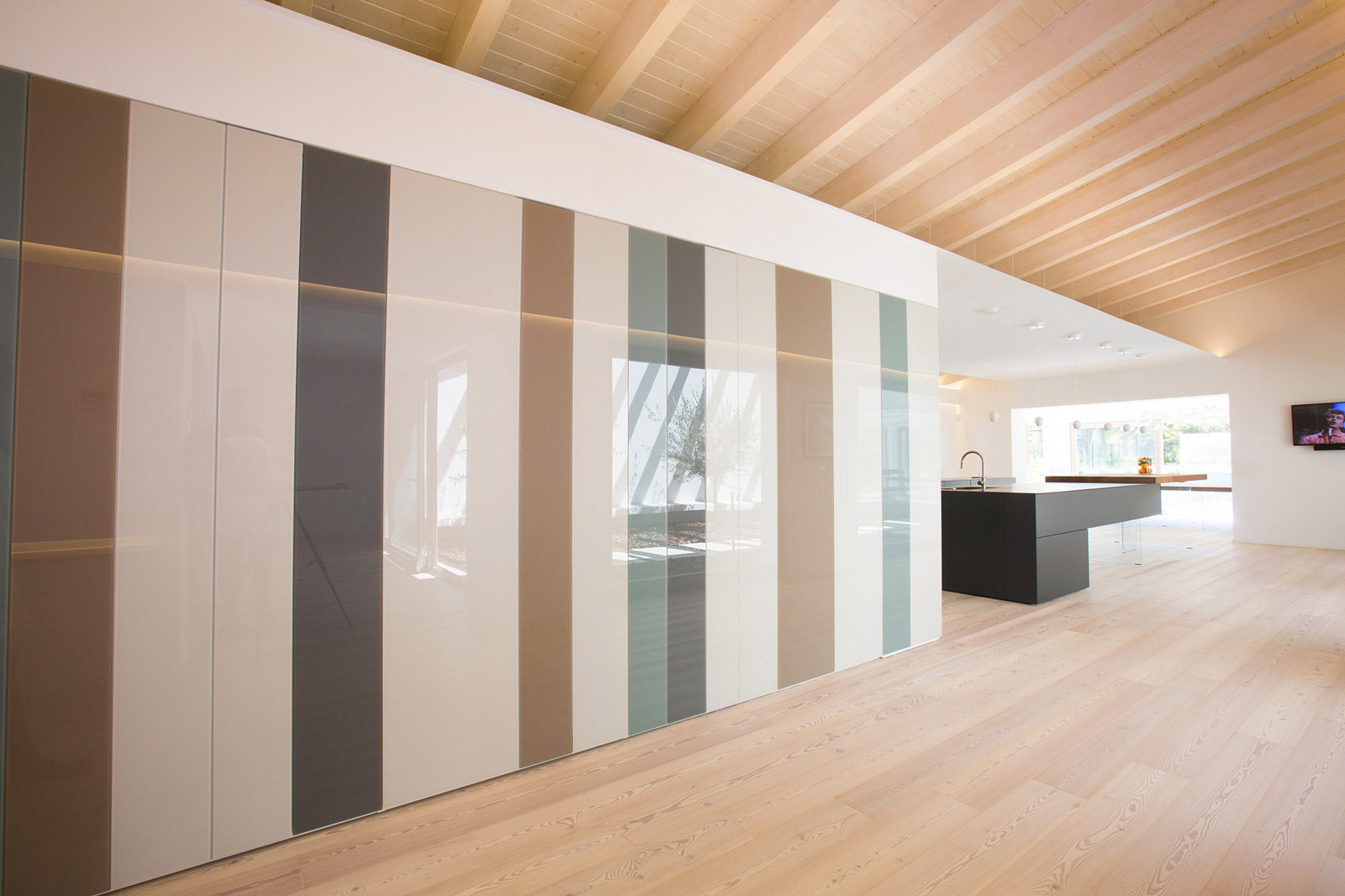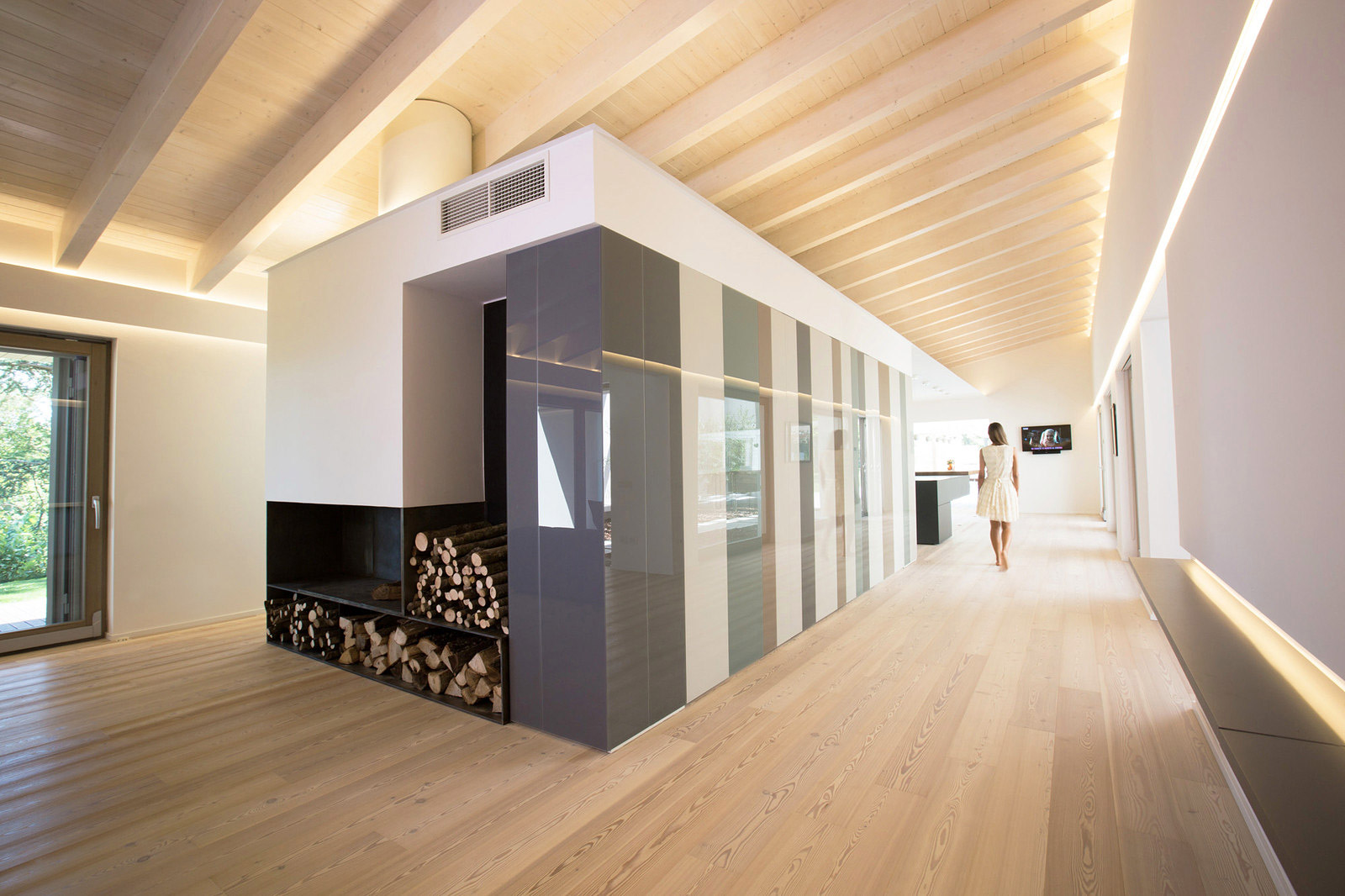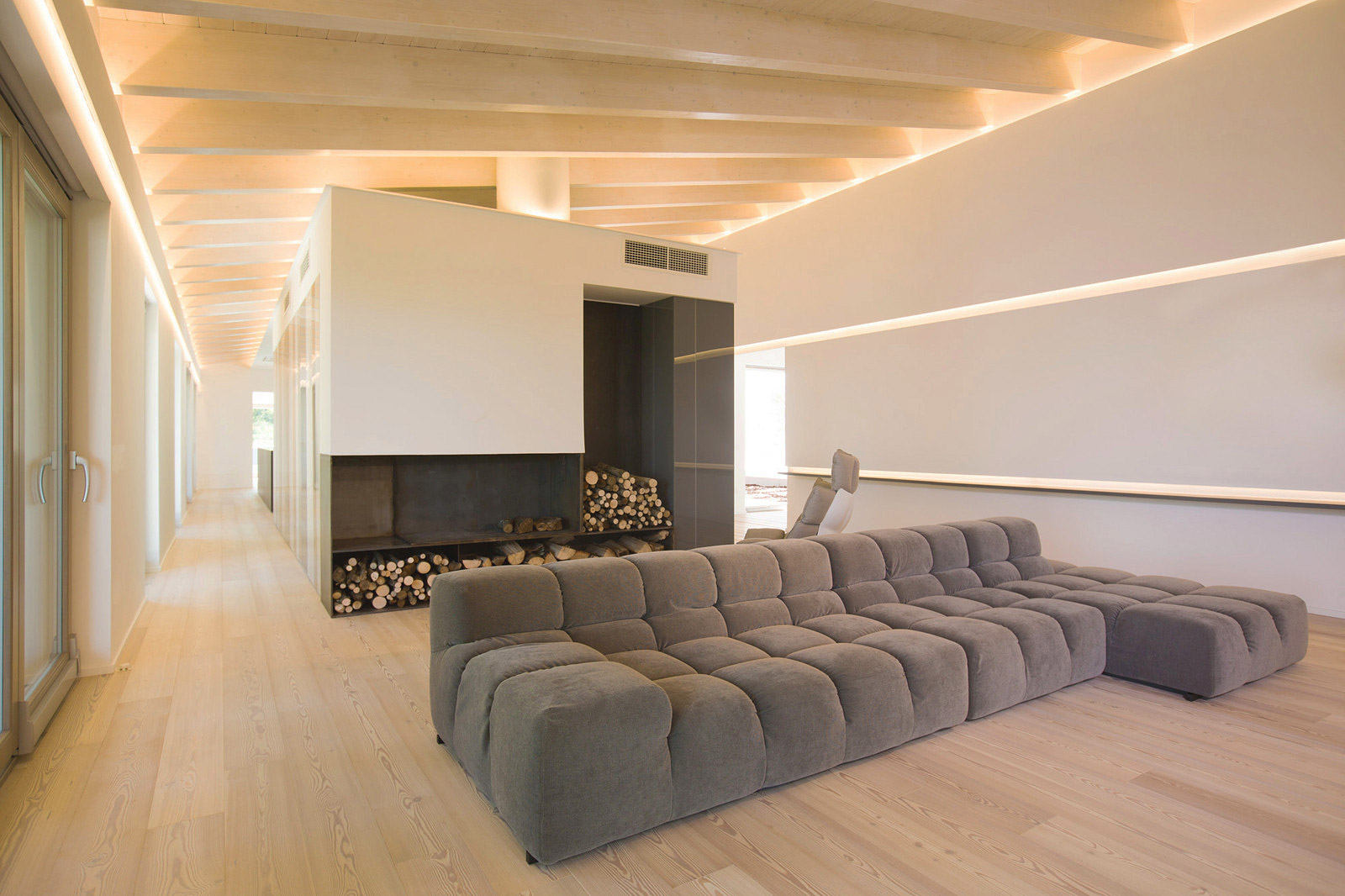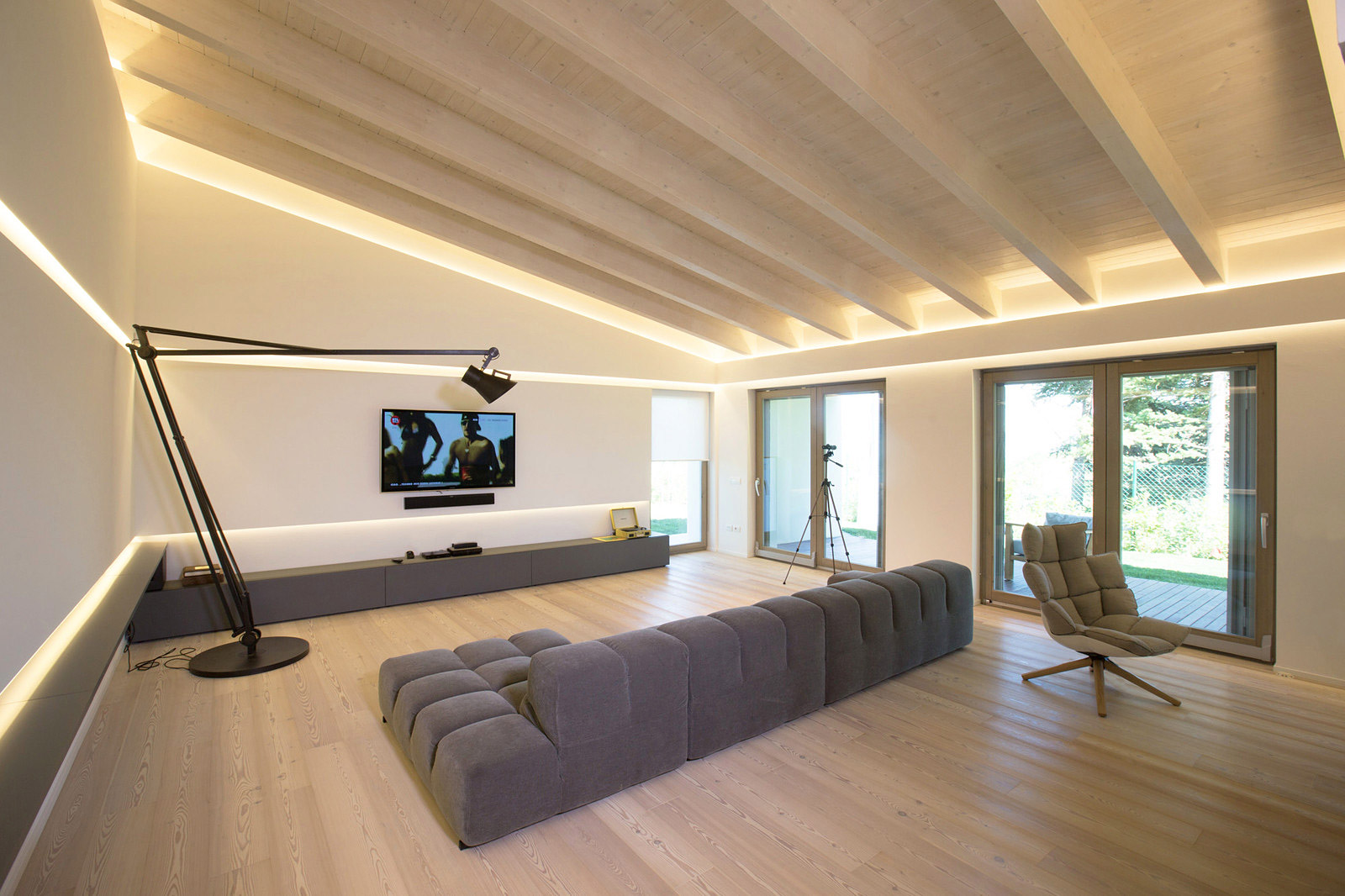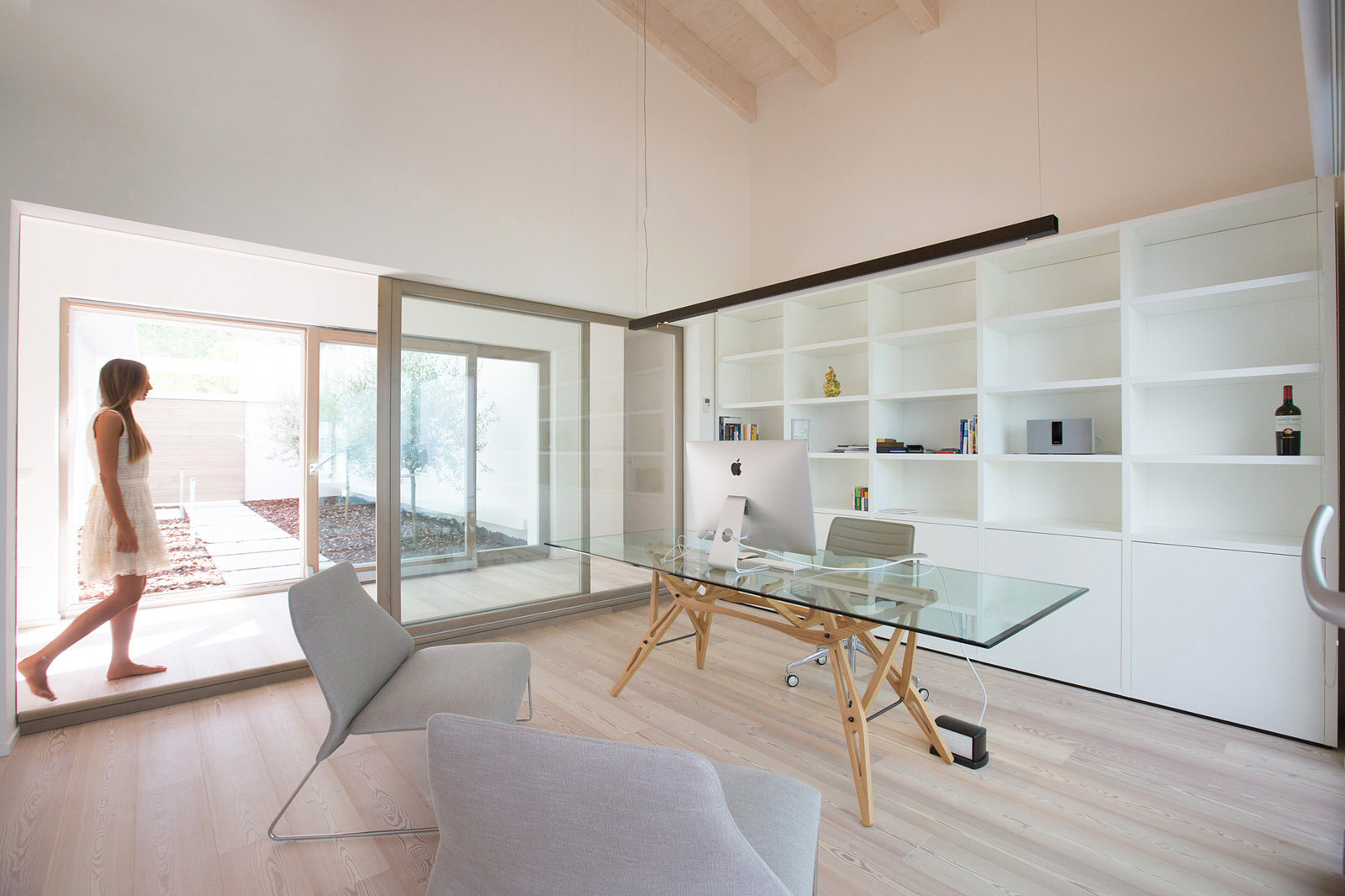 Outside, you see how the dining and lounging areas have poured out to make the two spaces meet in unity.
A large, rectangular pool sits waiting and inviting, surrounded by the same airy color pallet used inside.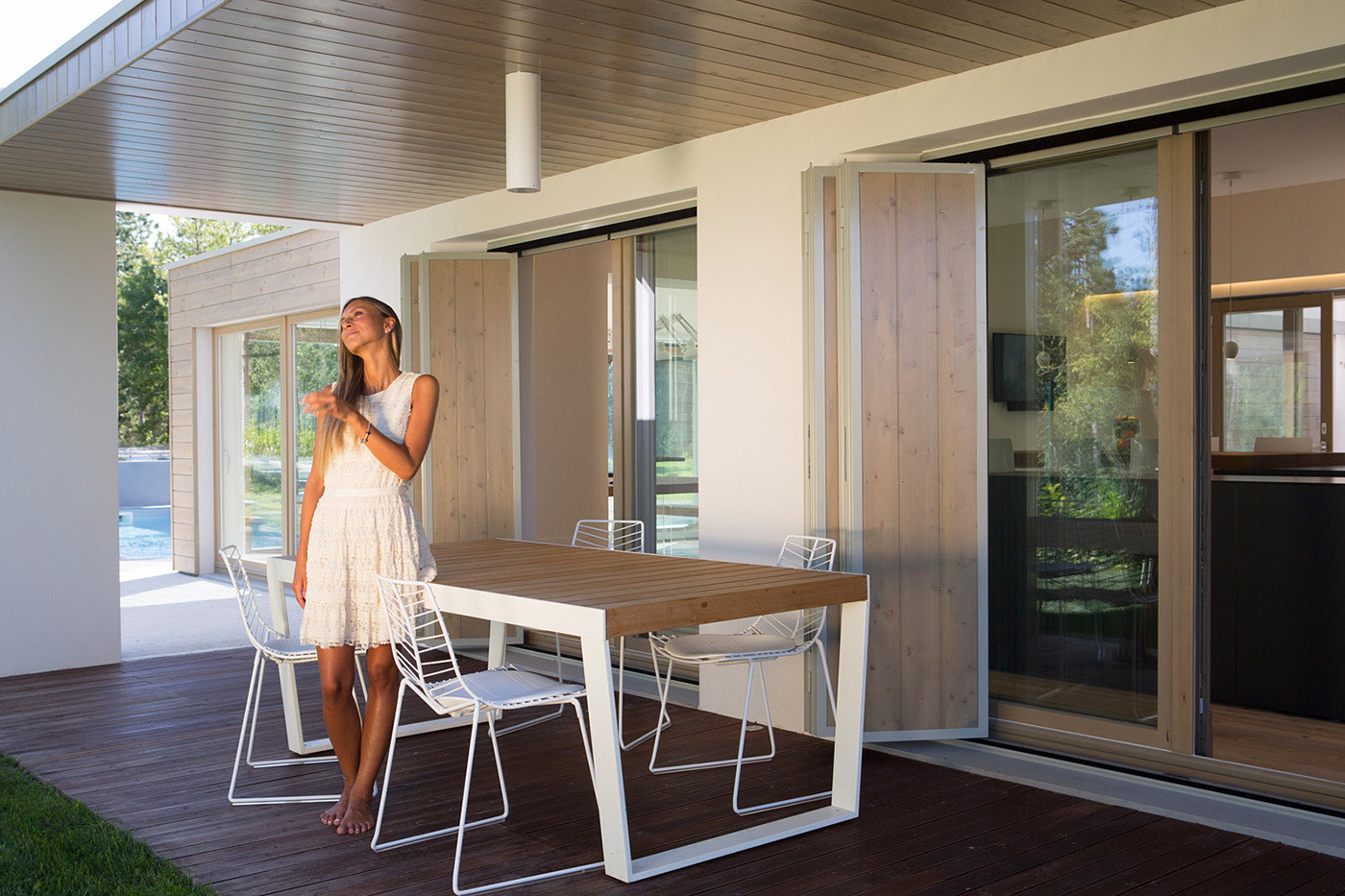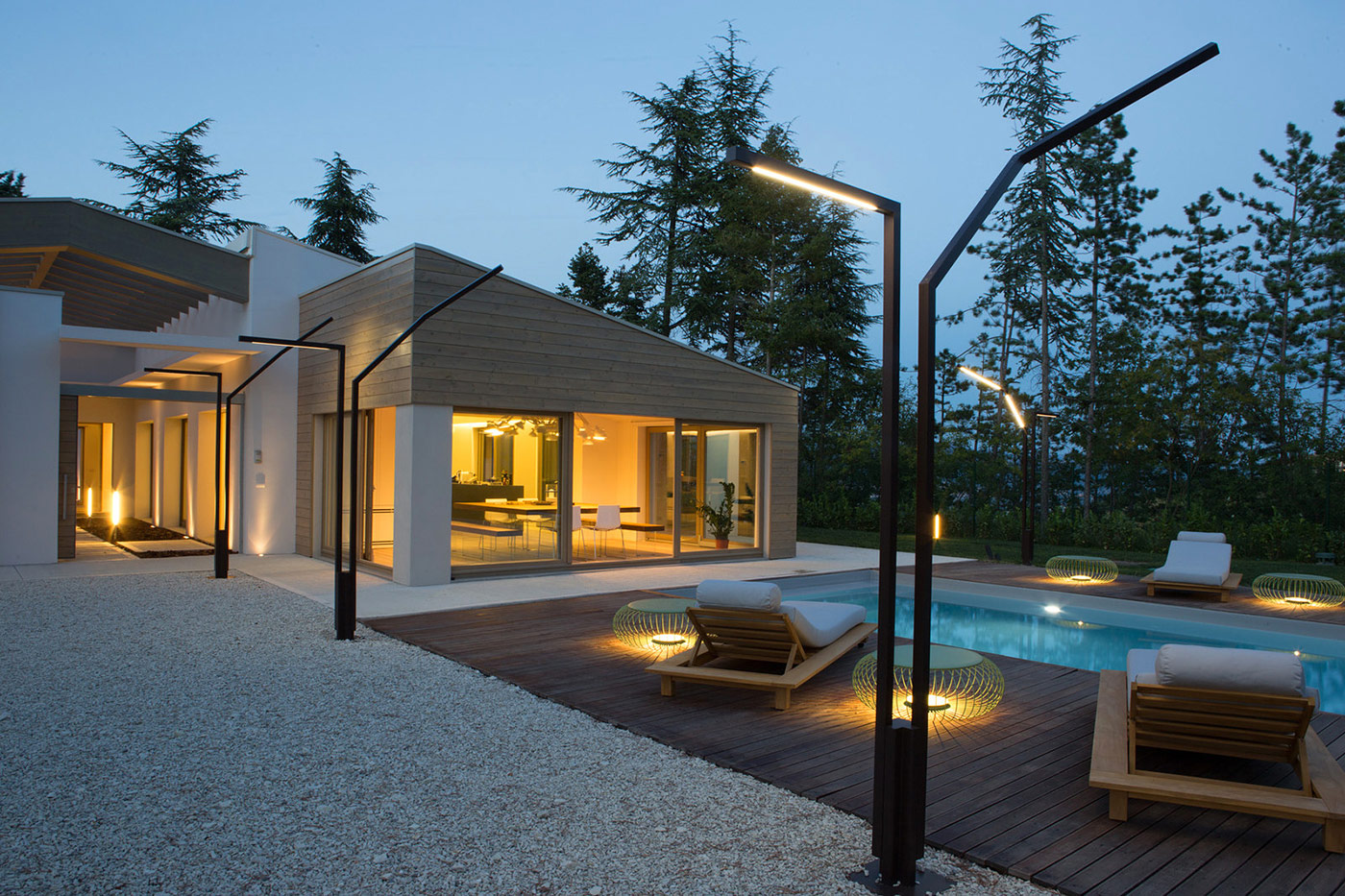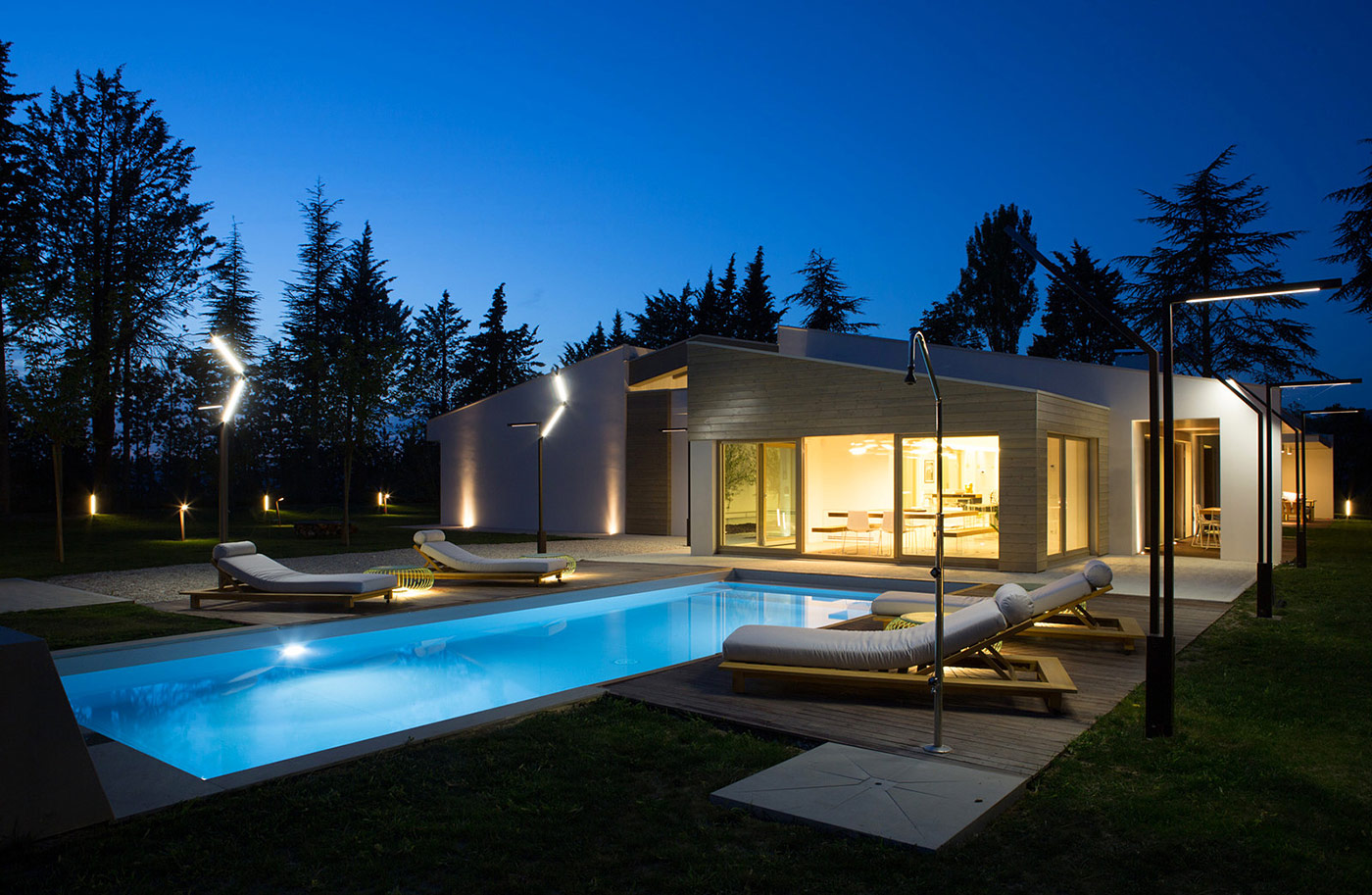 Photography: Paolo Tosti