When attempting to pull off a monotone interior, you run the risk of crossing over into boring. The eye wants color, it wants to be delighted and stimulated. So a monotone, minimalist interior such as this amazing white apartment had to be done in such a way as to still wow the home owners while remaining true to the all-white palette.
Designer and architect Pavel Yanev from ALLin Studio pulled it off, though. With the use of a modern pop of color and the smooth texture of metal, this cool, amazing white apartment accumulated a wow factor.
Located in Sofia, Bulgaria, the property boasts the crisp white interior of a modern dream. Accordion style room dividers separate the main areas of the 592 sq ft home (55 sq m) to provide privacy when needed, but also add a touch of texture to the pale palette.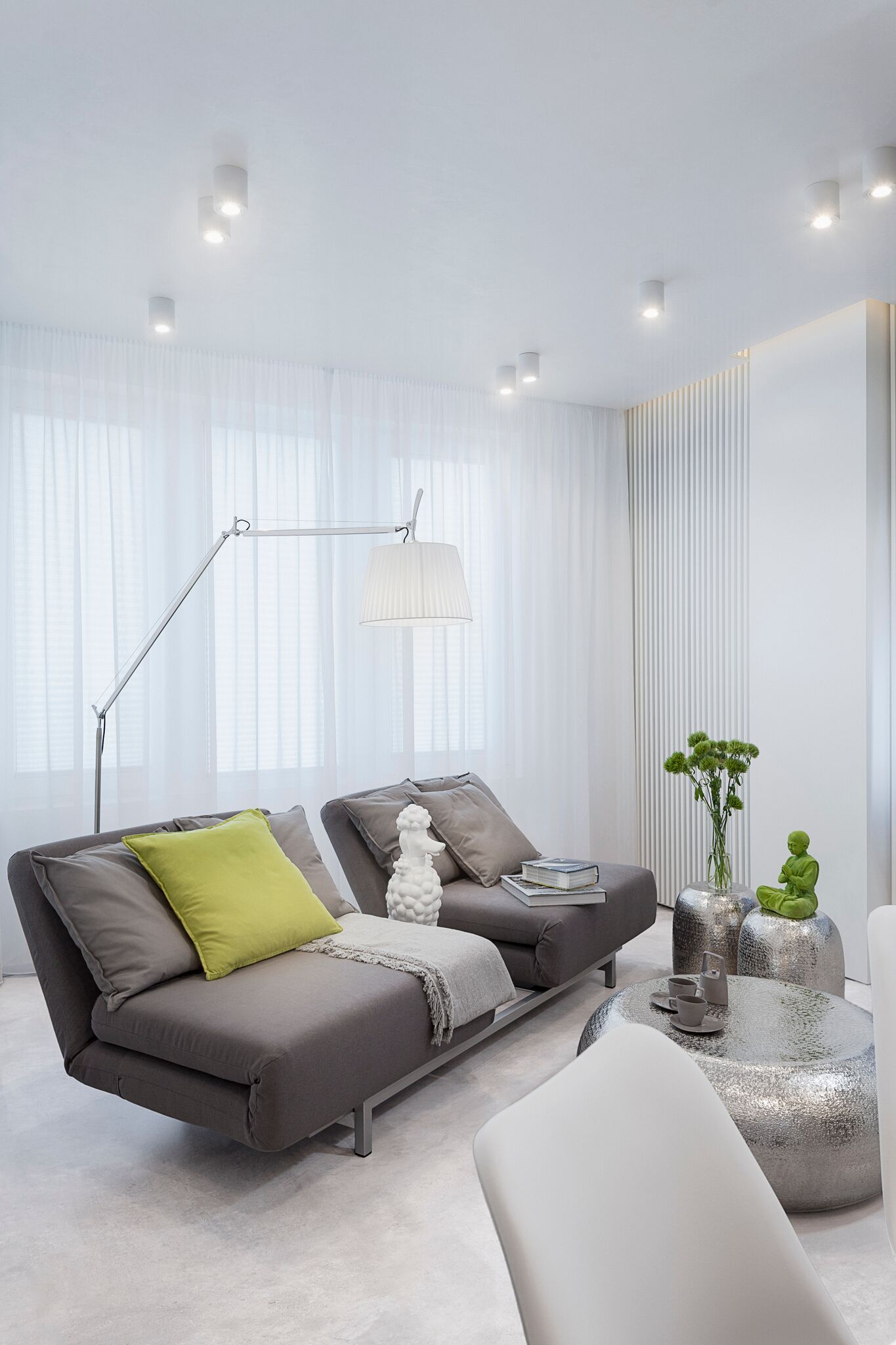 Stylish, modern furniture made with the same white hue adorn the main spaces. Using a solid grey help to break up the monotony of the white without betraying the purpose of a monotone design. Lime green accessories are all that you'll find in the form of color besides the sprinkle of red contained within a painting.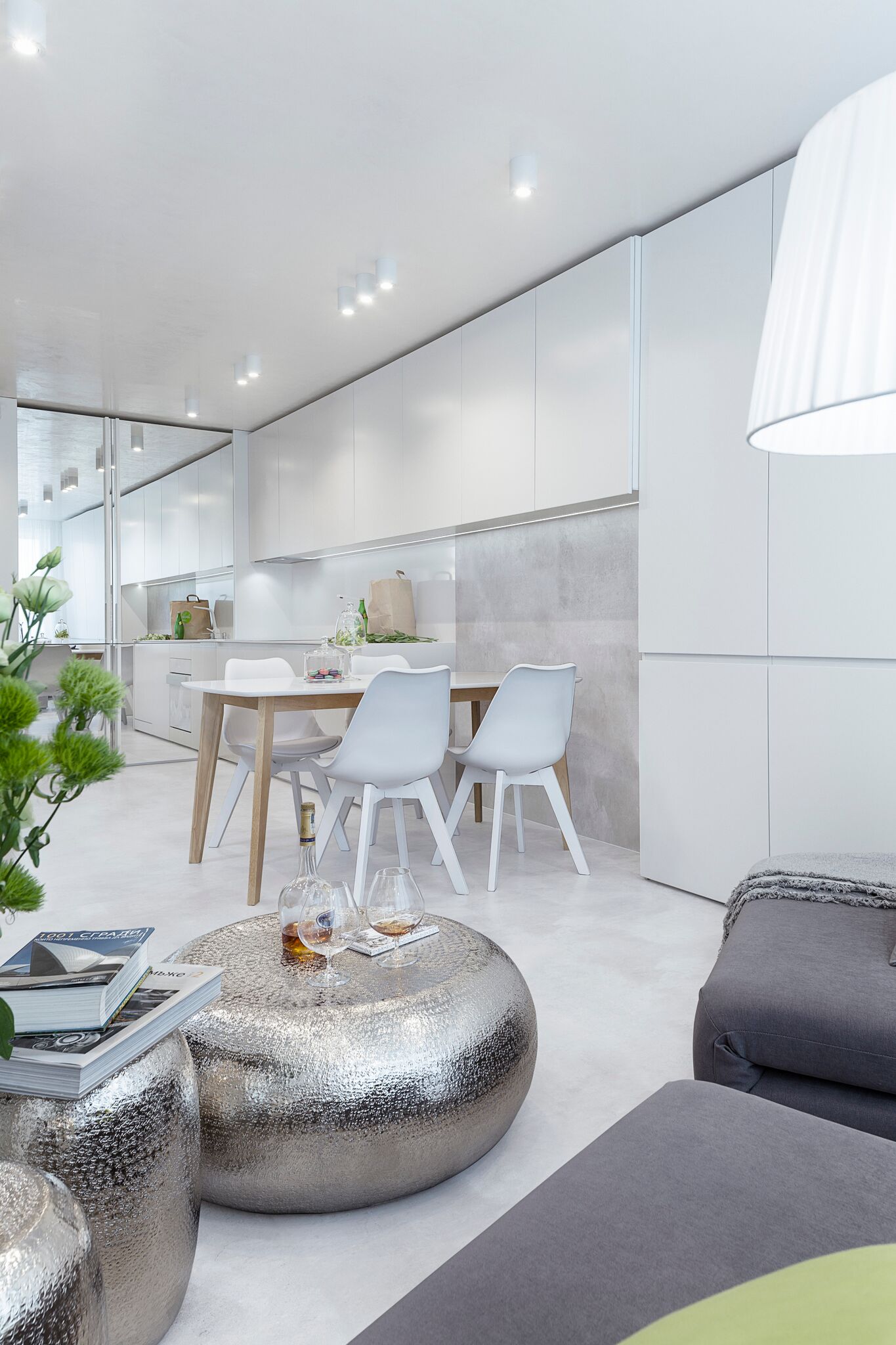 An all-white kitchen is on display with flush cabinet doors and white steel appliances help the cooking space to blend with the rest of the home as it encompasses the eat-in dining room.