What do you do when you find the ideal house which however is still not home? Renovate! Through carefully planned home renovation, such a property may turn from a lifeless and dull shell into a cozy family haven.
Australian designer Margaret Scholley, from Alida and Miller, faced this challenge when she moved to her new Australian home in the Byron Bay hinterland. "It was the most ugly four-bedroom rectangular white brick house you had ever seen" – she admits. Even so, she could still see the potential of the property.
The landscapes and views in this part of Australia are spectacular, so Margaret hoped to be able to introduce those rich colors and natural beauty into her new home and turn it into a colorfully moody abode.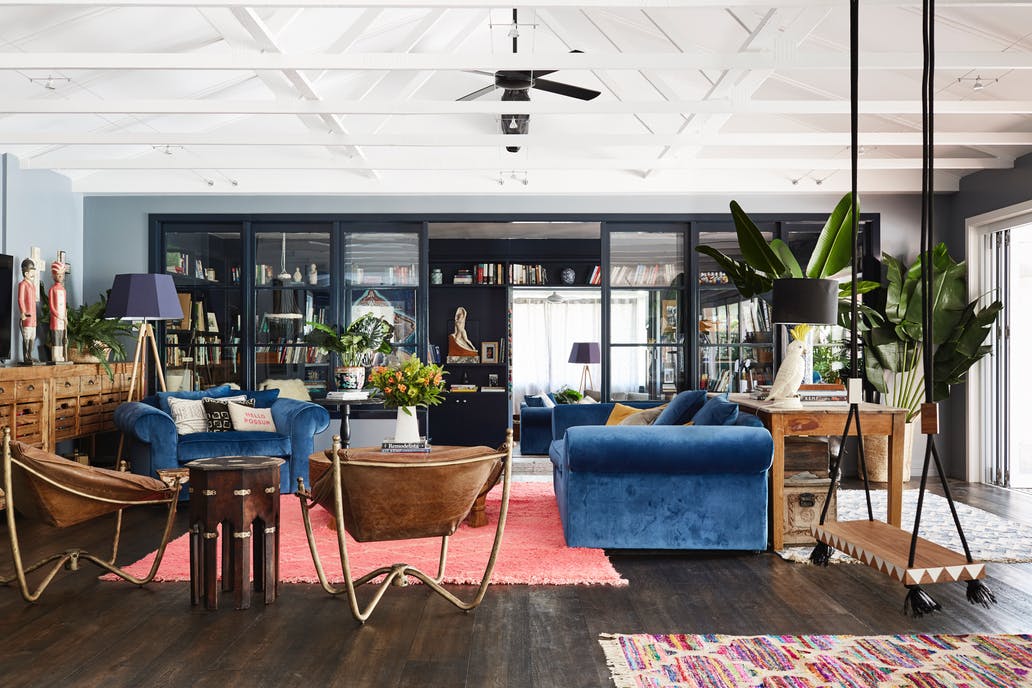 First, however, there were serious structural changes to be made. The old house was too 'boxy', with lots of separate little rooms, and the floor plan was far from family friendly. The entire interior of the house had to be therefore thoroughly altered, with most walls completely removed to open up the space.
"My inspiration for the new layout was my family, and the way we live our day-to-day lives "- says the designer.
Implementing her ambitious renovation plan, she created a library for her amazing book collection, private nooks for her two young grandsons, and most importantly, a large open-plan kitchen-dining-living area for the whole family to enjoy time together.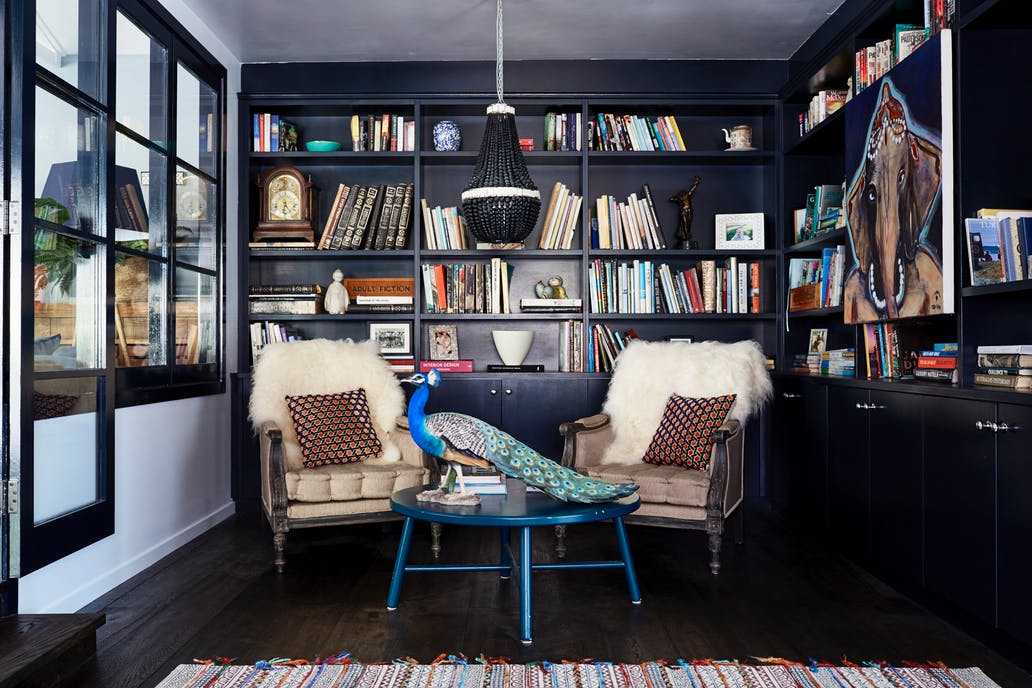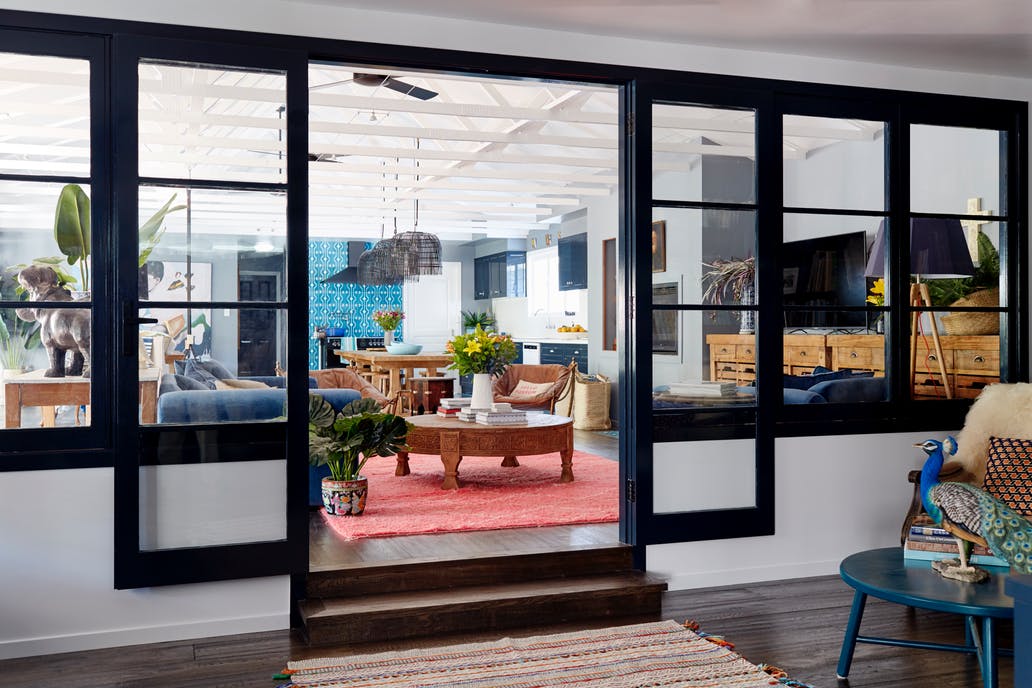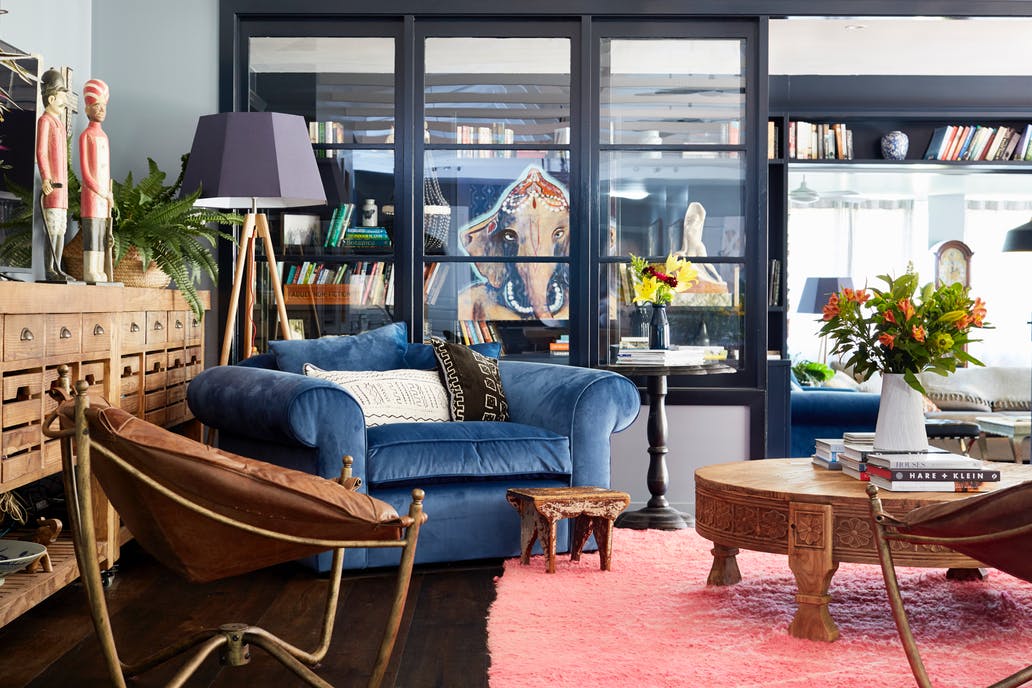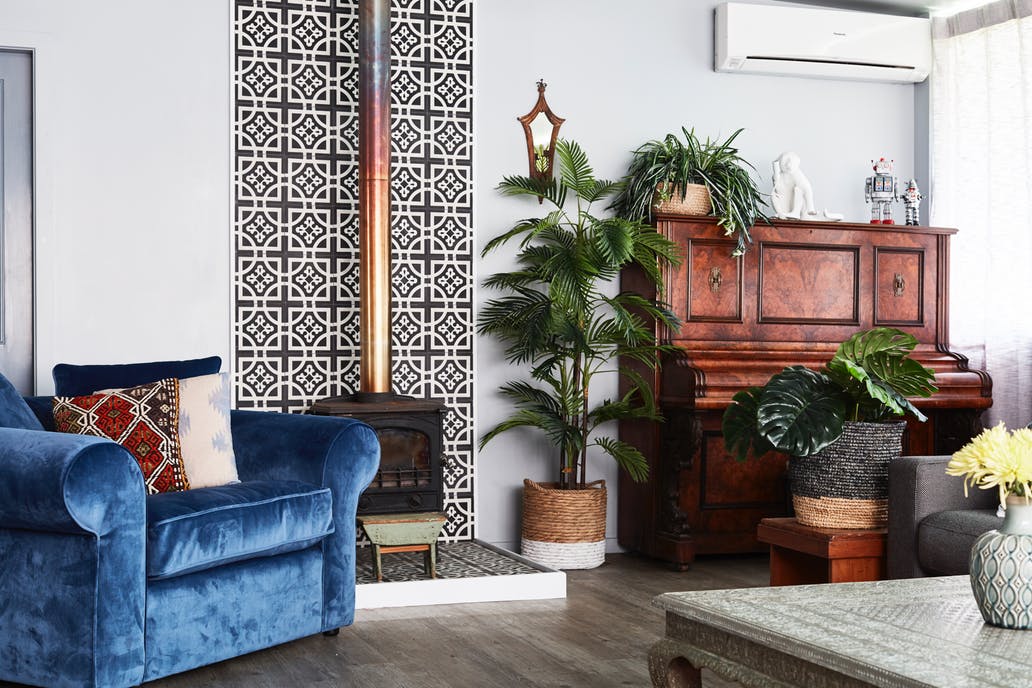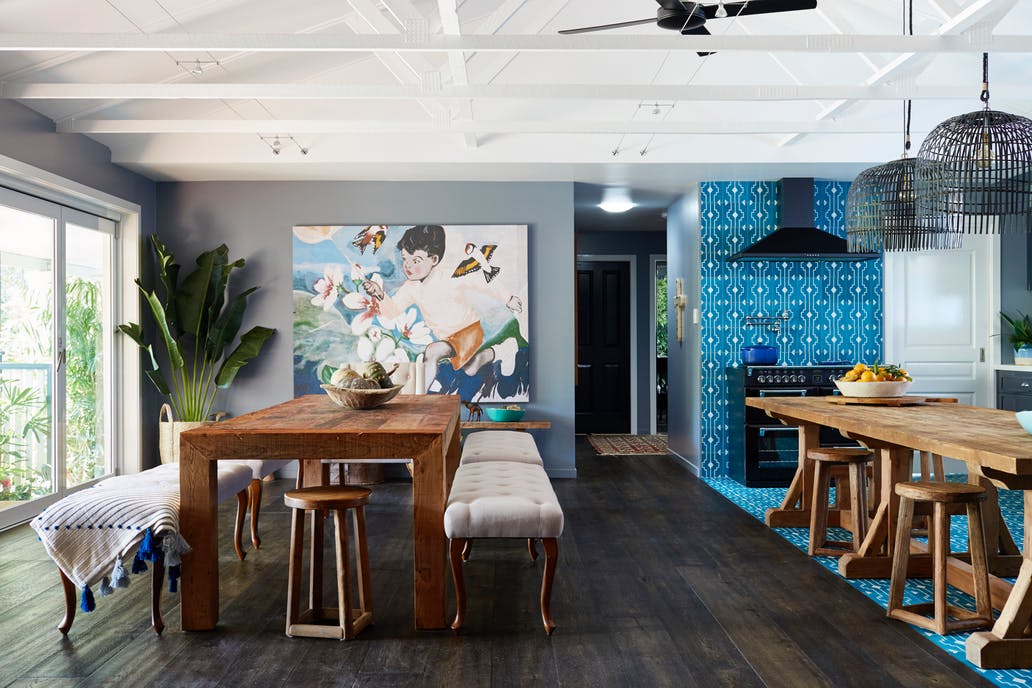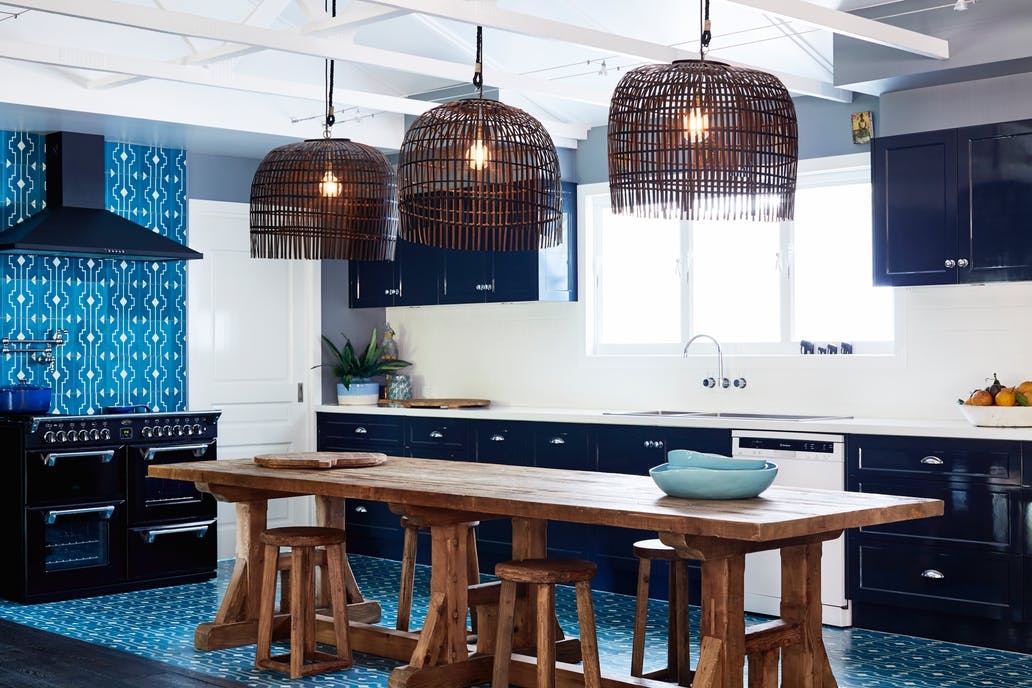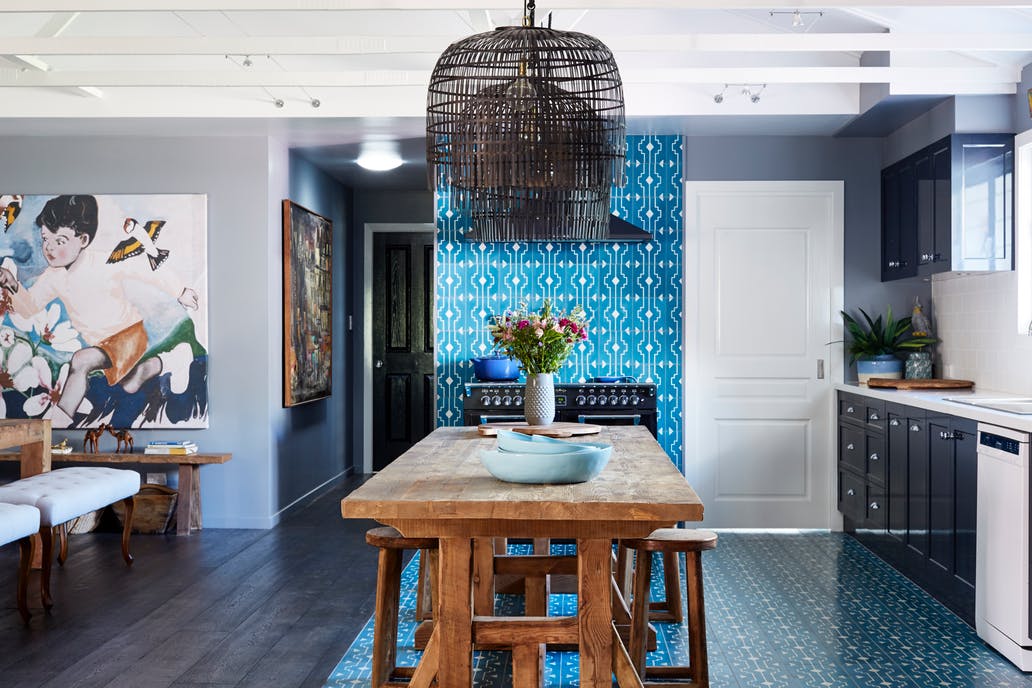 To further enlarge the common area, she had the old 8-foot high ceiling ripped out and replaced by a new 12-foot cathedral ceiling. That accomplished, the next task was to create an elegant yet functional indoor-outdoor connection. In Byron Bay climate is generous and people spend most of the time outside. To achieve that connection, they installed 2 x 4 meter bi-fold doors, opening the living room towards the patio and the pool area.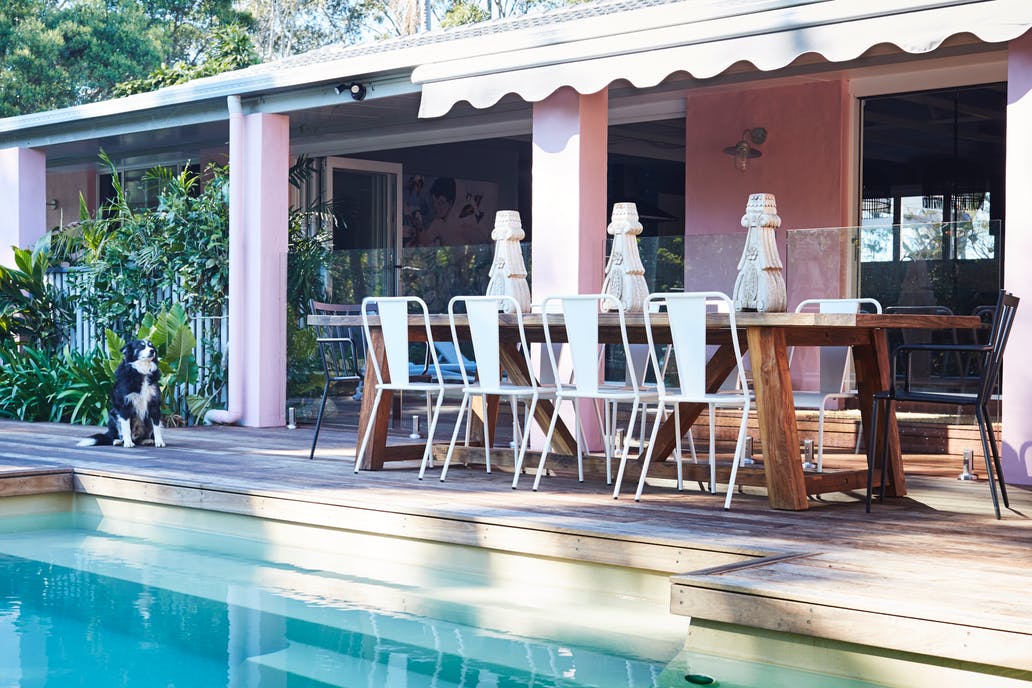 With all the construction and finishing works completed, it was time for Margaret to implement the best part of her renovation plan – building her 'colorfully moody' home she dreamt of. When it comes to choosing the interior design style, here's her honest advice: "Don't listen to anyone's advice!" Shall we add "… and have it your own way". And indeed, the interior design of her house proves it. Each room is a delightful mix of sophistication and fun in color, patterns, art, and design elements.
Natural materials, leather and wood furniture by Bisque Interiors, colorful rugs, Coco Mojo throw pillows, stylish décor pieces, and lush green live plants created that homey coziness she hoped to achieve. She is now proud to call her new home The Cloud Bungalow.