How much style and intrigue can you fit into 95 square meters / 1022 square feet? A lot, apparently. All you have to do is get creative and don't show fear in the face of a challenge. This eclectic Scandinavian home holds an array of styles, everything from modern flare to old world delicacies can be found used throughout.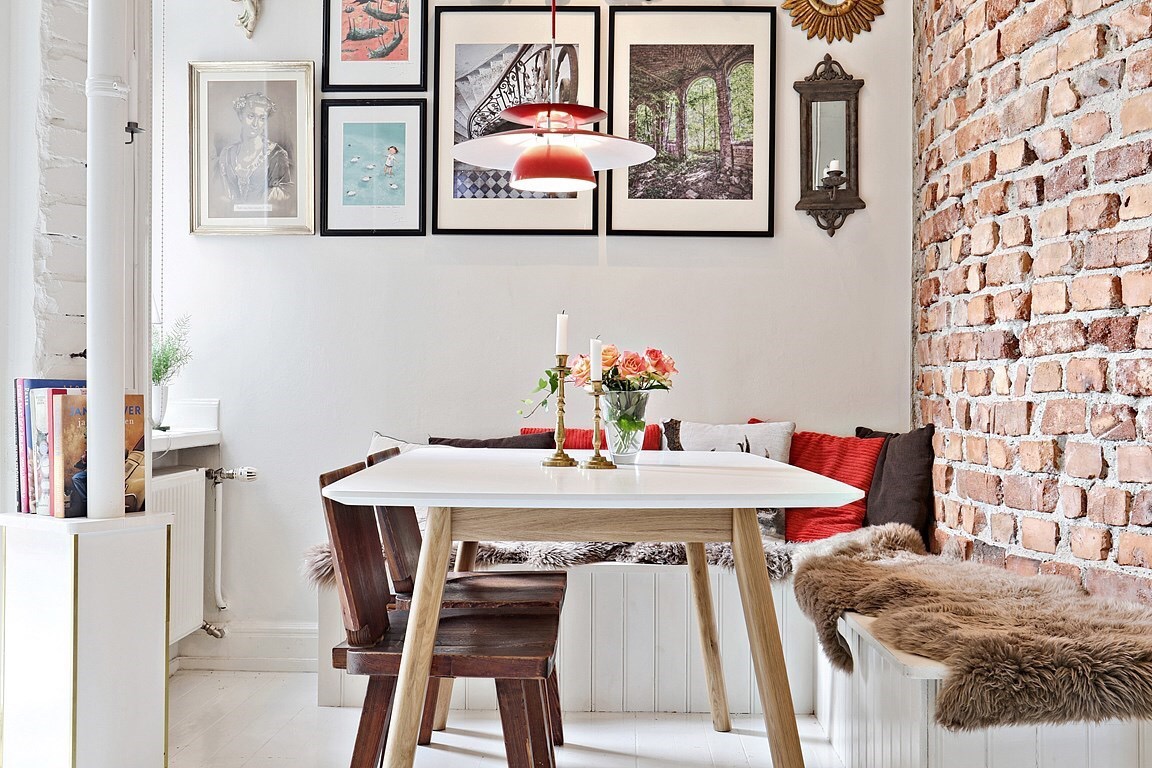 A curved exposed brick wall stands as the backdrop to the modest breakfast nook and is the only touch of brick in the whole interior. The remainder of the wall surface consists of solid white and is carried all throughout the eclectic Scandinavian home. The same breakfast nook is nothing more than a custom built bench and couple of stylish modern chairs. But the morning view looking out over the terrace is gorgeous.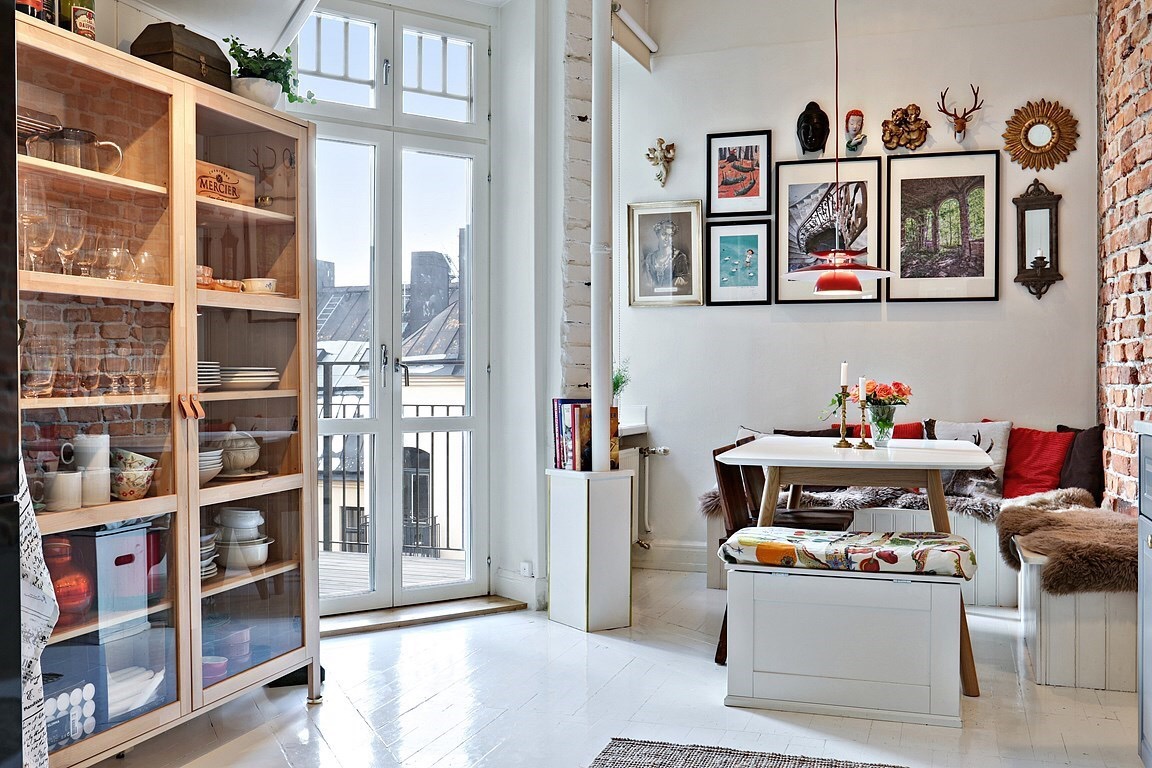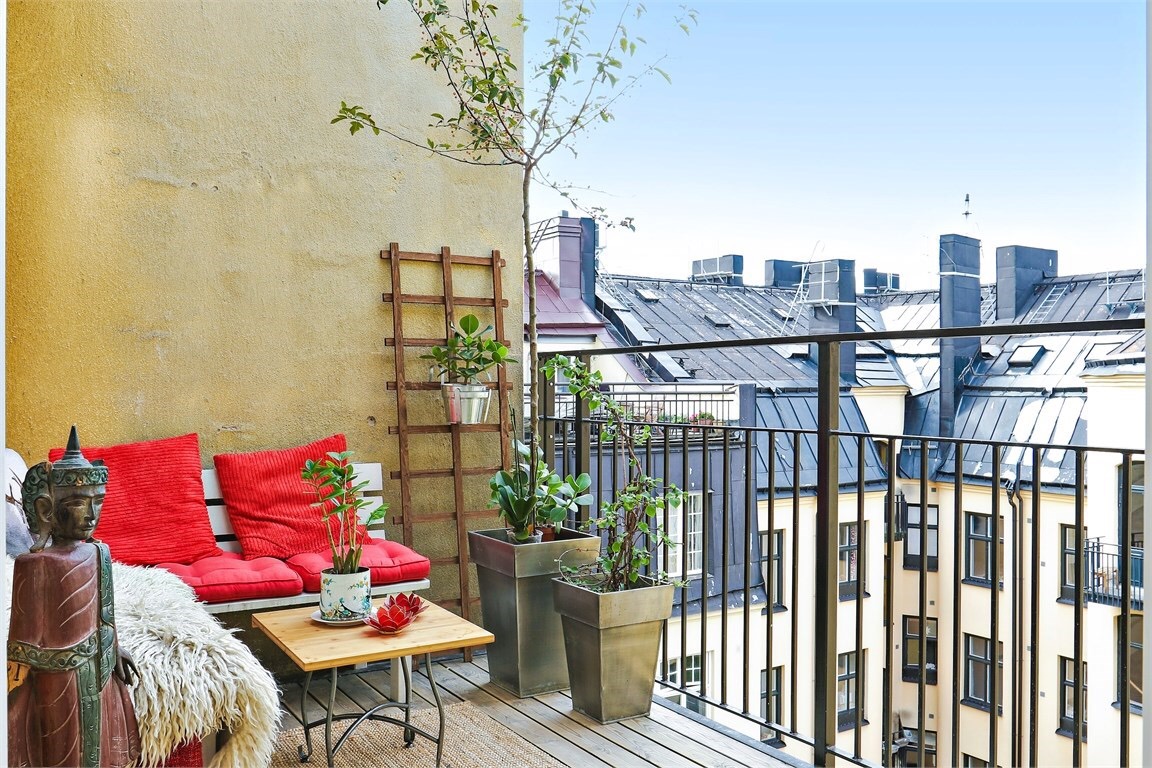 Follow the painted wood flooring, and you're brought to the sweet, country style kitchen complete with painted cabinetry in muted tones of white and grey. Carrara marble finishes the tops and stainless steel appliances give the modern flare.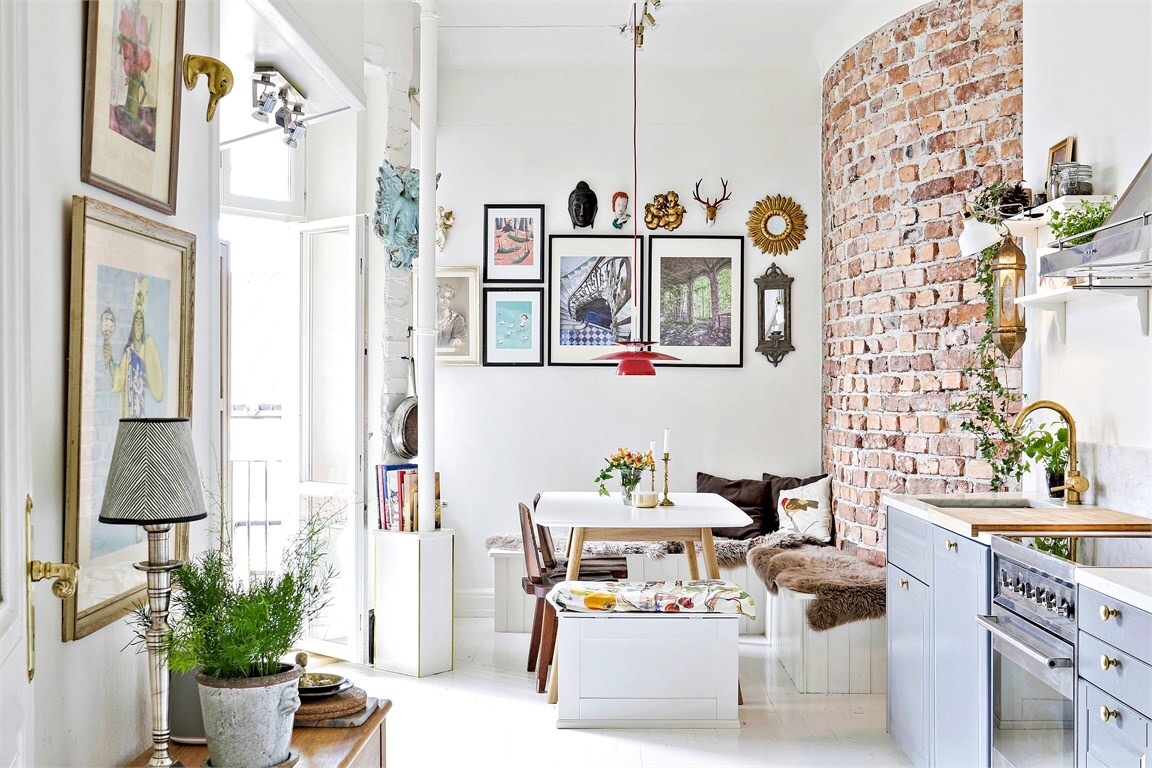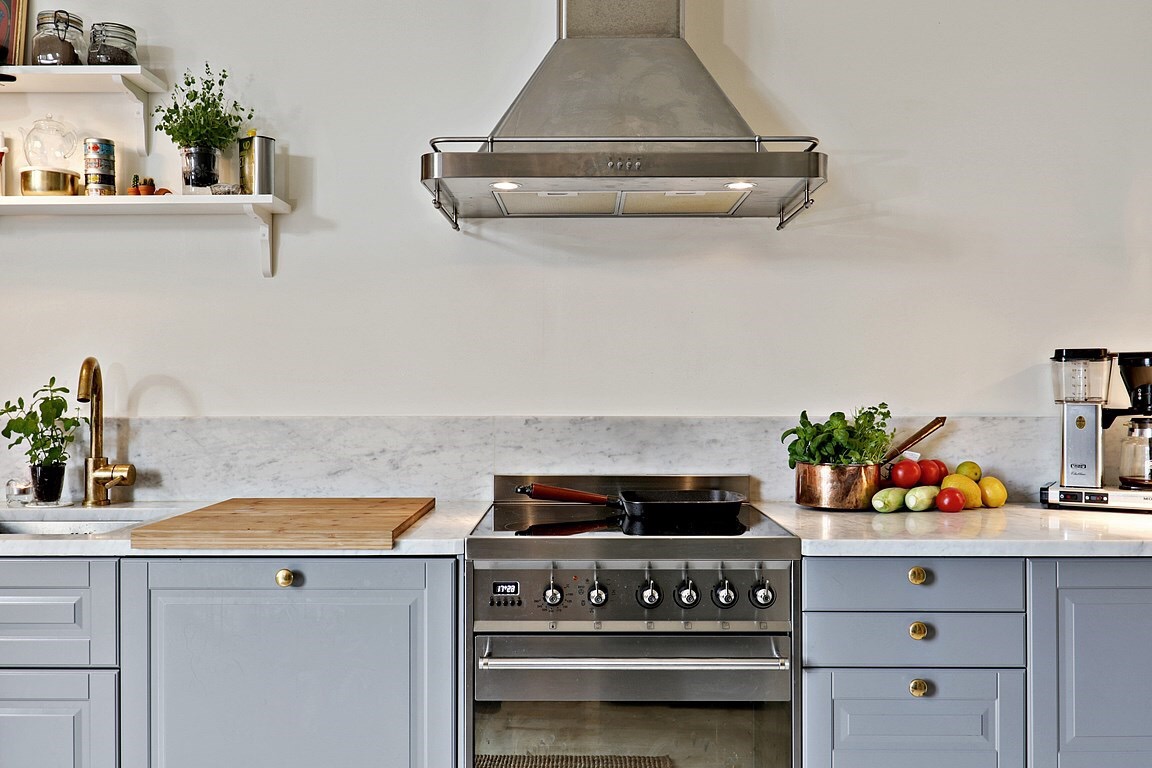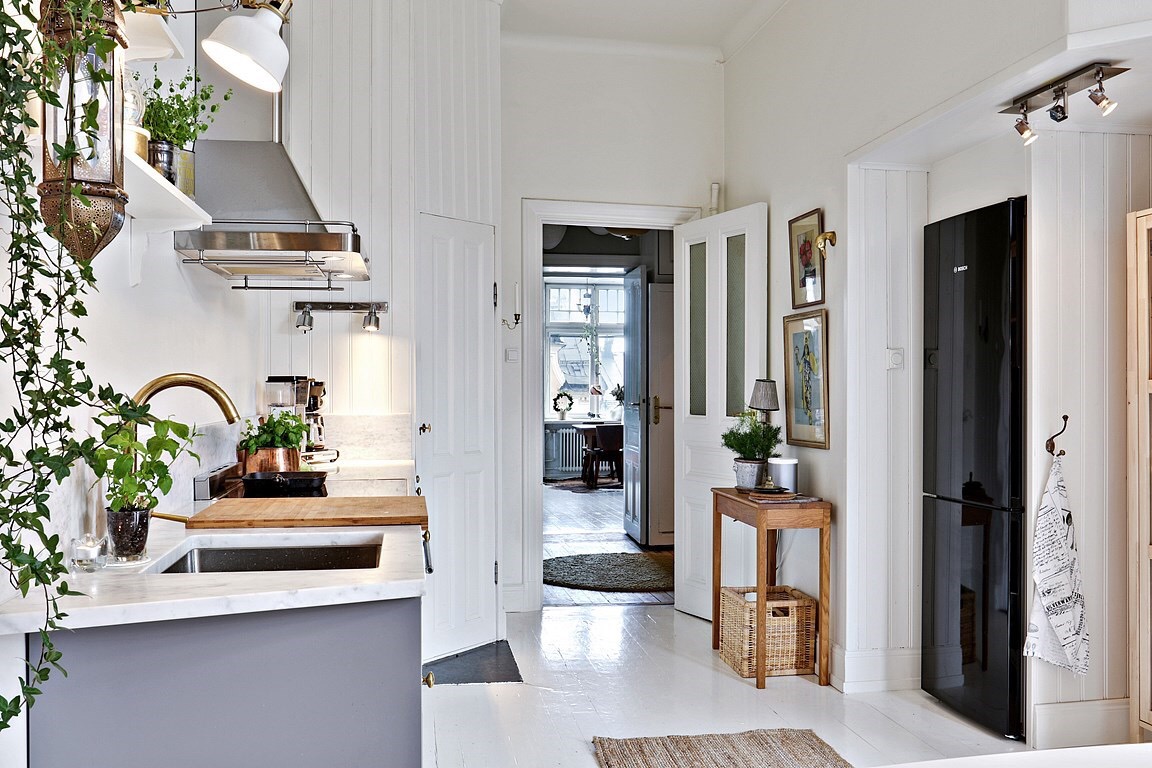 Moving along, we find the more private rooms such as the bedrooms and a home office area.
One bedroom holds a set of bunk beds that both look out through a large bay window to the city view below.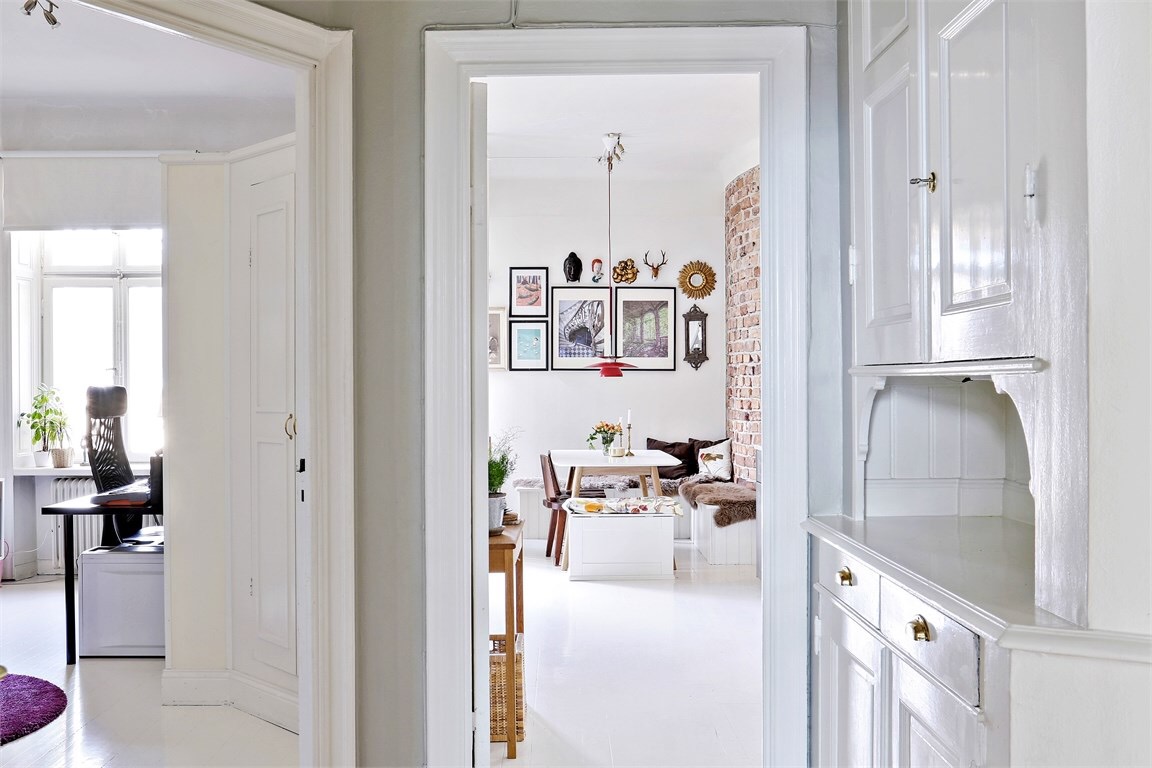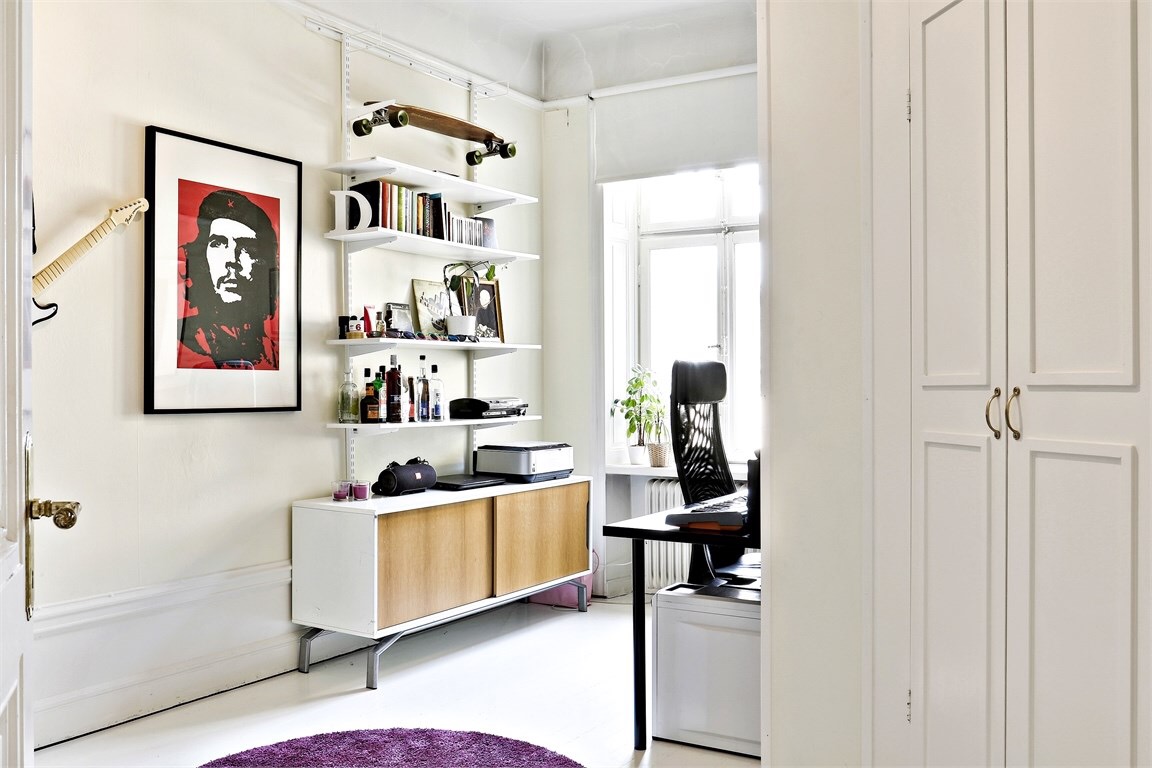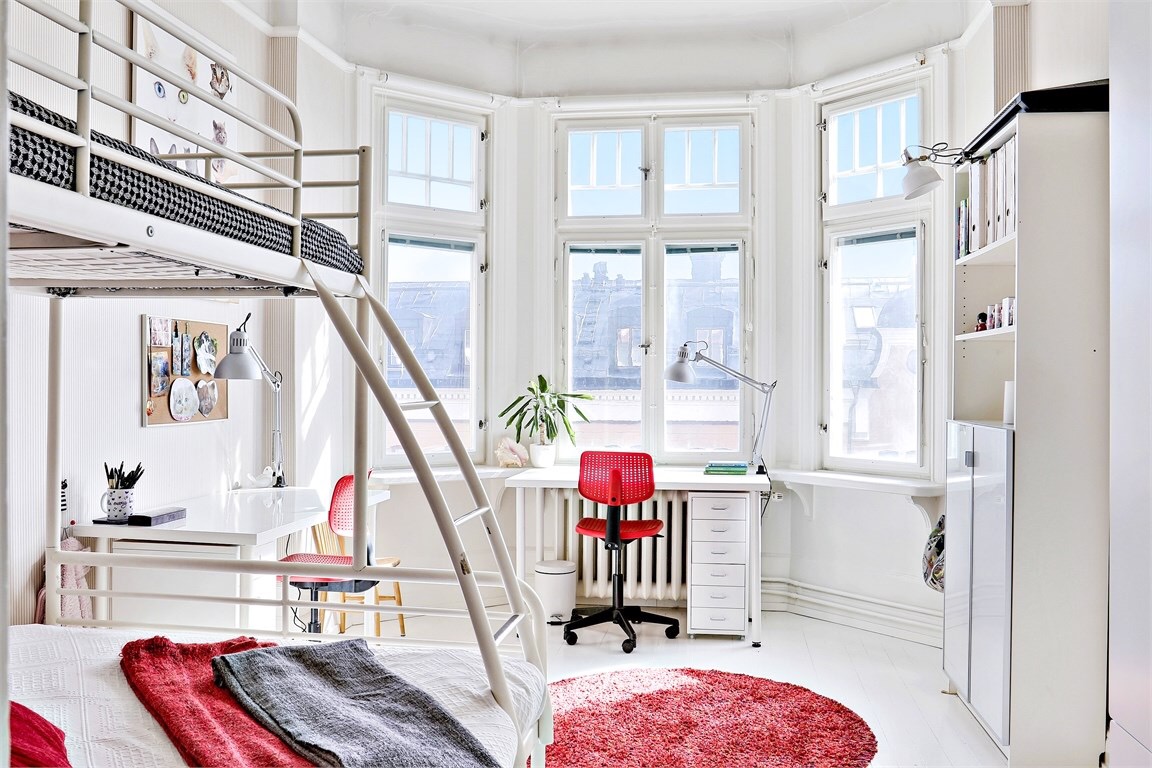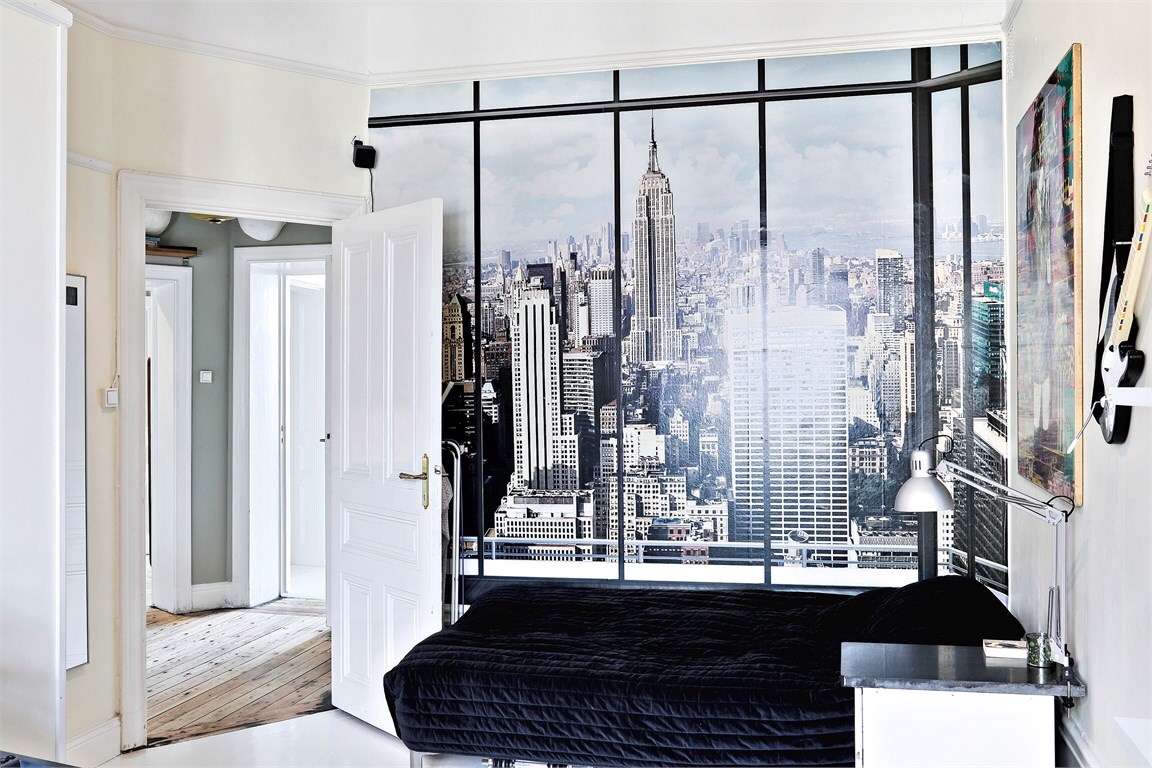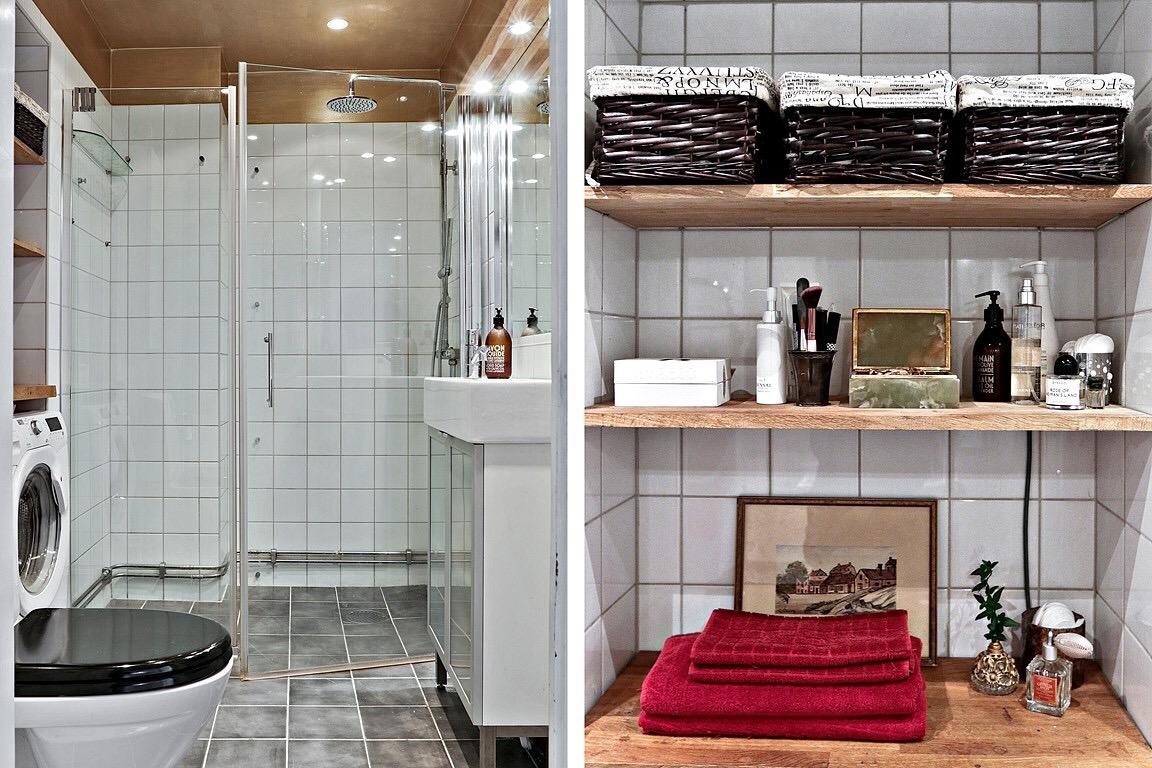 True to the Scandinavian interior design, the kitchen and bedrooms are held together by a large dining room living room combo, separate from it all. The room itself is one of the largest and holds style furniture such as bright bed wing backs and a warm, wooden table set. The walls show a smooth wallpaper, printed in a gold and brown pattern and accent the stark white interior of the rest.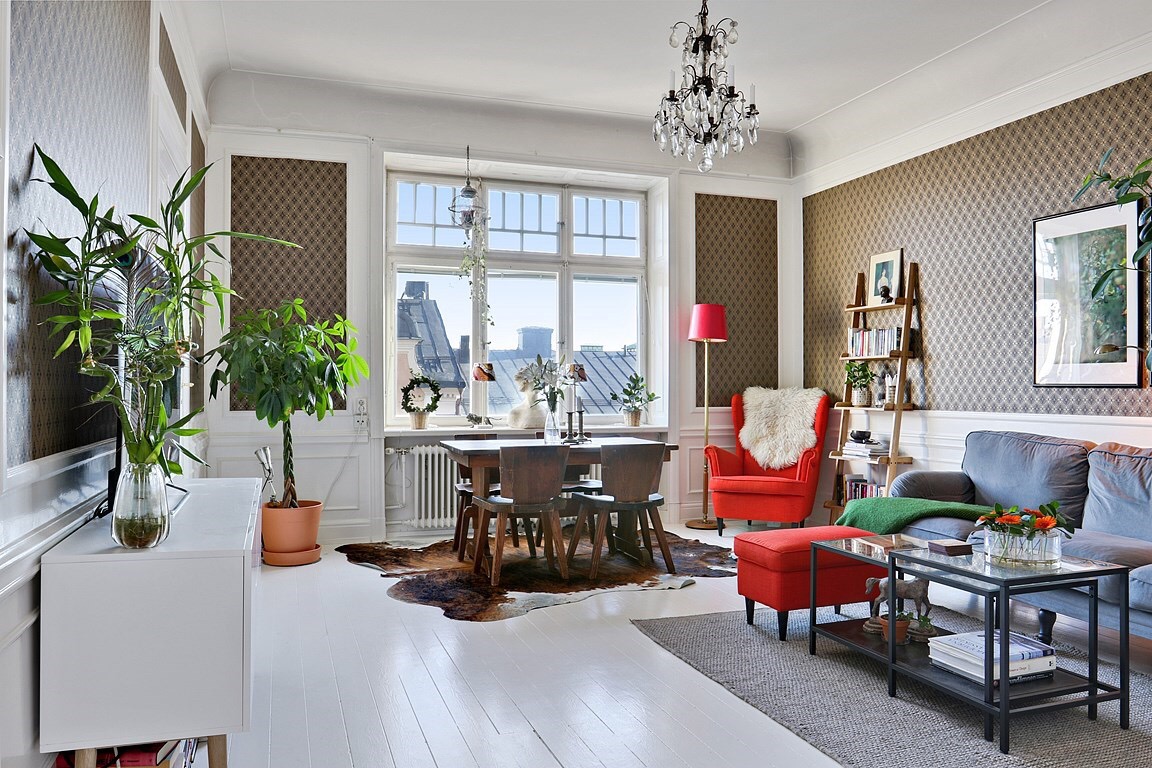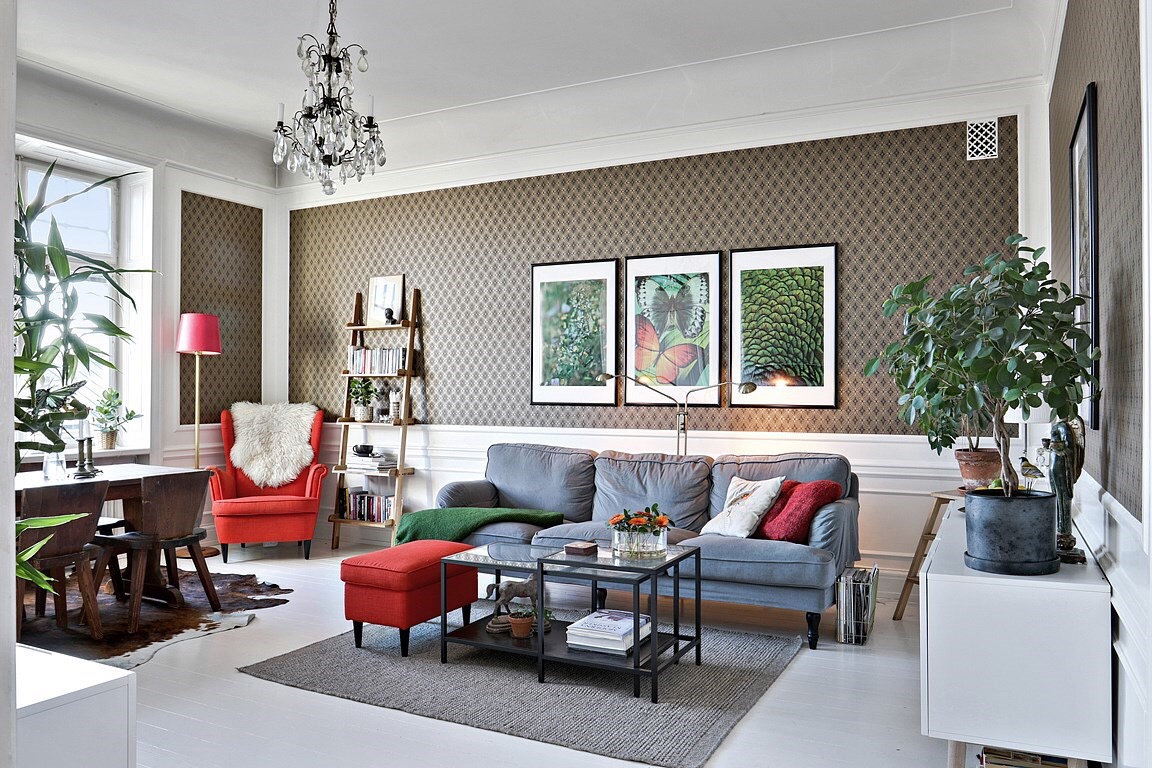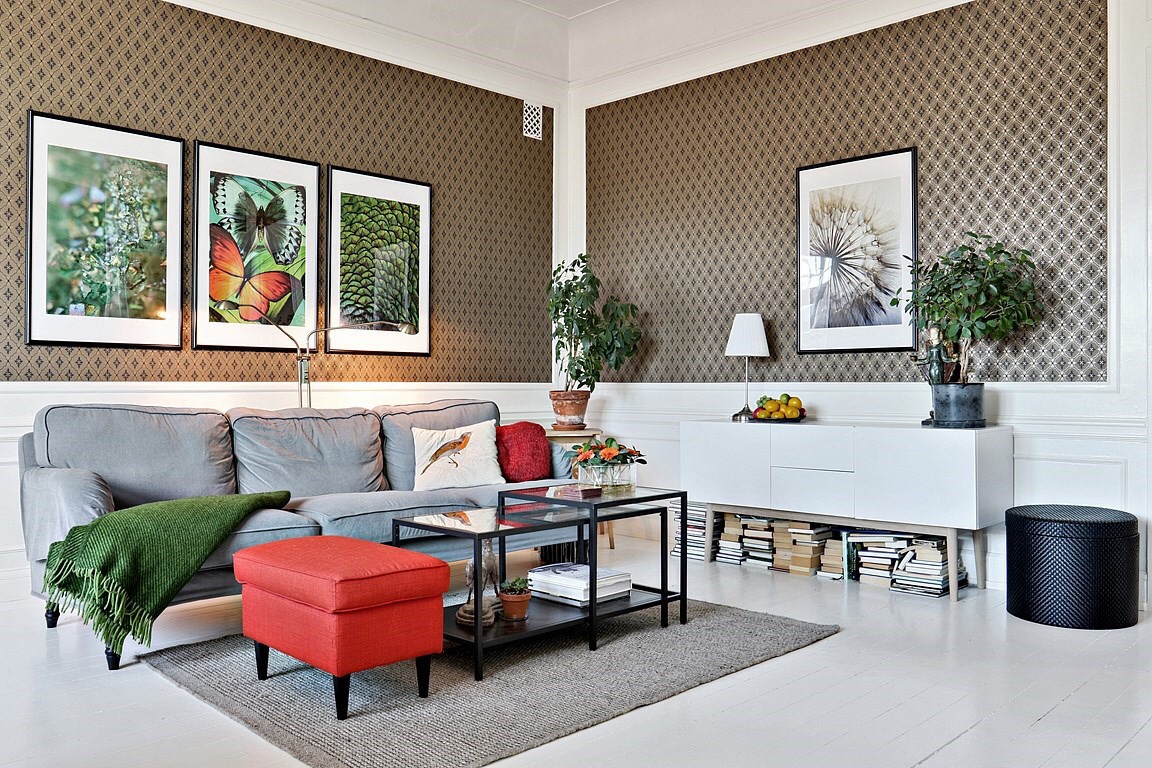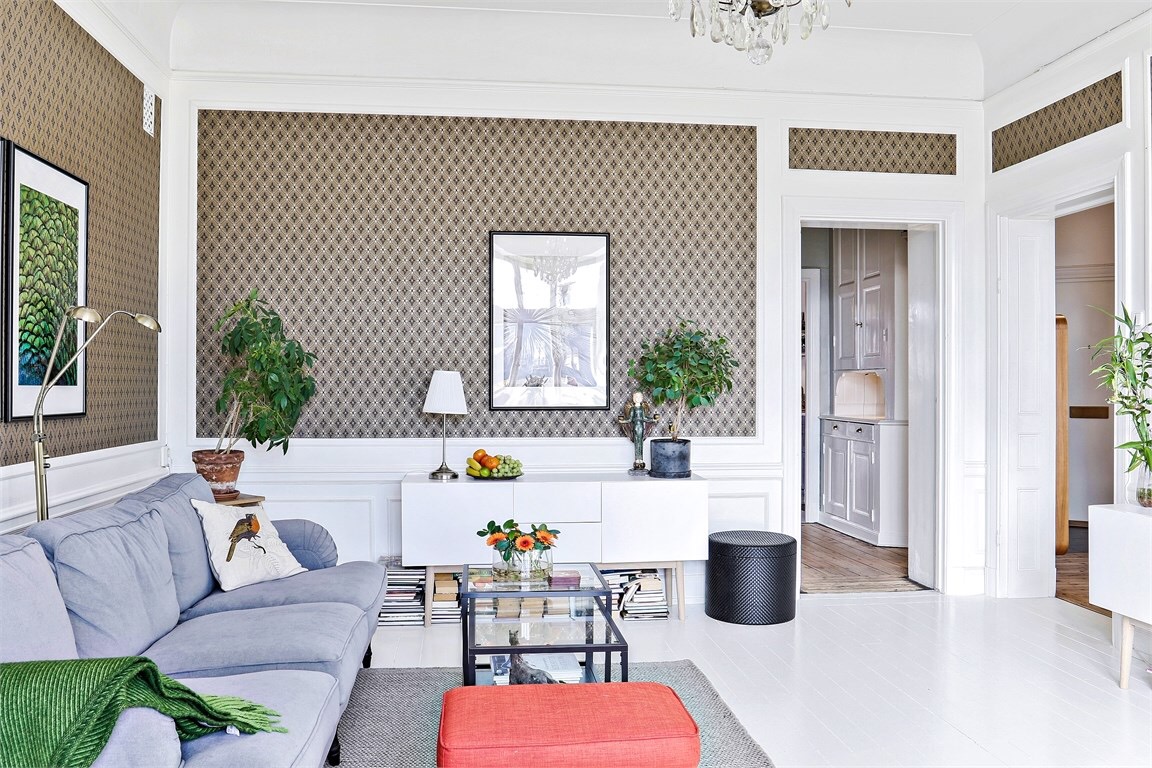 Images credit: Fastighetsbyran (website in Swedish)