One of the costliest aspects of having children is the amount of furniture required by the age of five. Cribs, playpens, change tables, toy boxes, dressers, you name it. And by the time you have paid off one purchase, they've grown and it's time for another. That's why the innovative transformable children's furniture line by TeeHee is one of the smartest things out there today.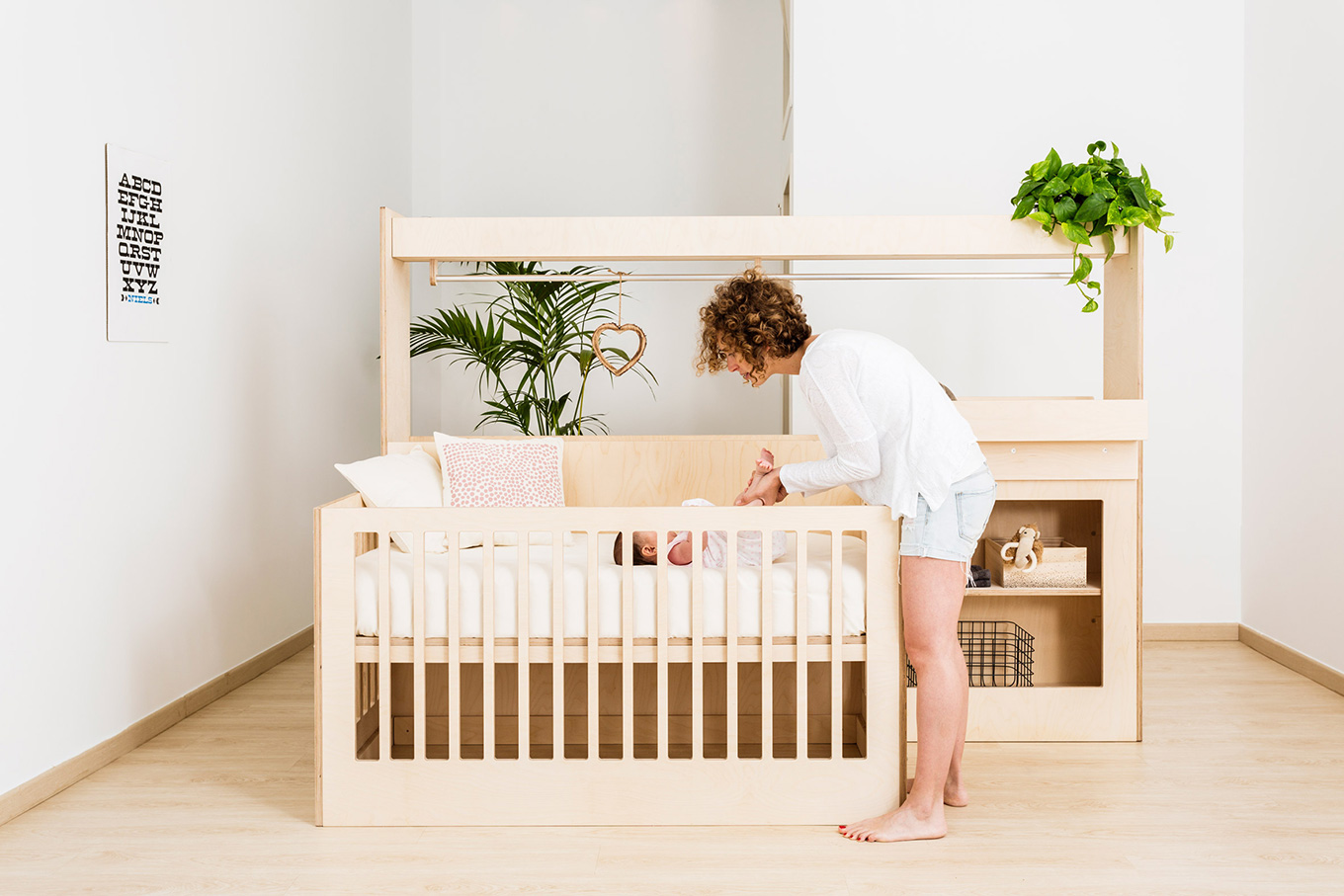 To put it simply, the Illa and Illeta designs are everything your child needs from birth to a full-grown child without having to purchase new furniture each year. The adjustable furniture moves and rows with your children, catering to the needs at every important stage in life.
The main unit starts out with a simple crib, storage, and change table all in one. Then can be adjusted into a toddler bed and toy storage as they grow, and that's just one of the units. The unique and transformable children's furniture even has other options to move from a bed to a desk, and then a fun play center for the young ones.
Each piece comes in a natural, clear finish of blonde woods such as maple. There are no fancy joints or intricate details, as that's not needed. The simplicity of the design helps to make the furniture fit in just about any space. But the fact that these are basically an entire bedroom all in one unit makes the Illa and Illeta awesome space saving kids furniture.