When a child adores their bedroom, they are more likely to want to spend time in it and even better, more likely to sleep all night too! The good news is that a bedroom makeover doesn't have to cost a lot, and there are lots of things you can do to make an inviting room that your children will adore hanging out in.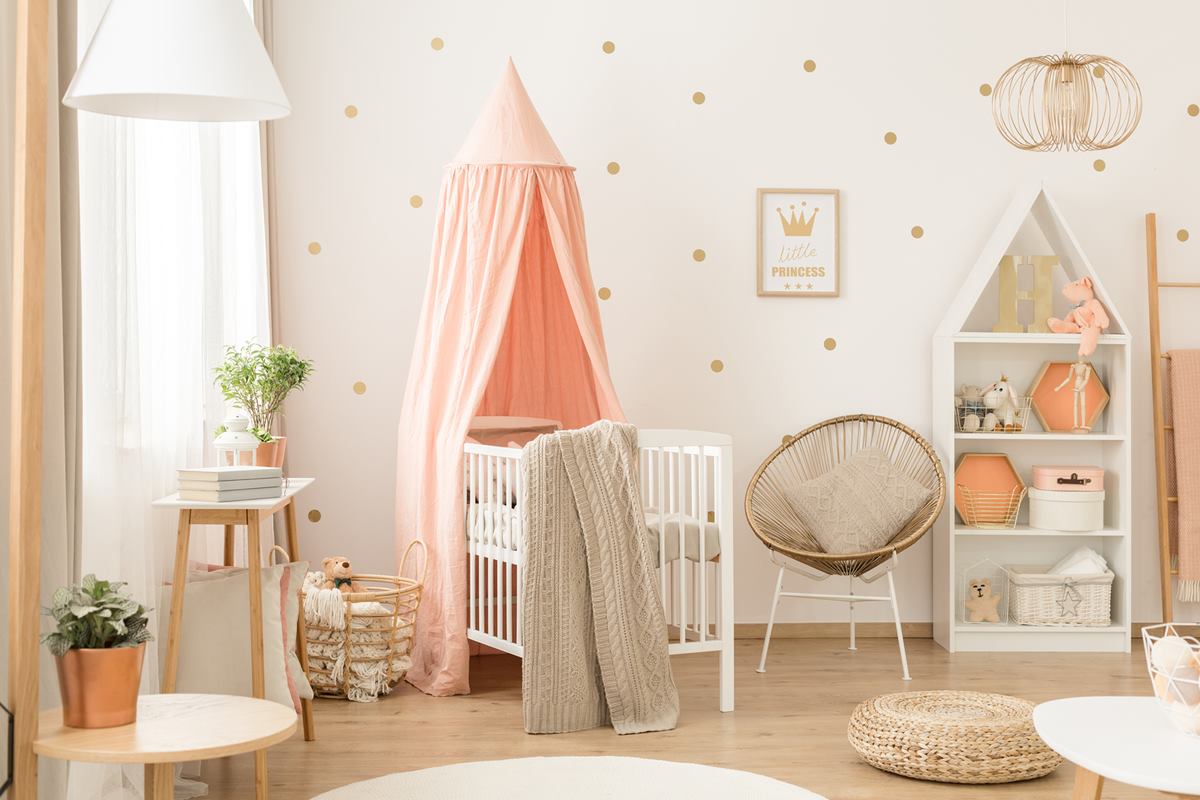 If your kids are a bit grown-up, let them have some input into color schemes and design, and where appropriate, let them help with the transformation. Having a room they love might also make them even more inclined to keep it tidy!
Here are 7 cool ways to jazz up a child's bedroom:
This works particularly well for younger children, especially if they have a favorite movie or TV character. Theming a room allows you to make every element relevant to your chosen topic and can produce an amazing final product.
If, for example, your kid loves the Toy Story movies, you could paint clouds on a blue walled background to mimic the bedroom in the movie. With the help of some painted MDF, a TV could be cleverly turned into an Etch-a-Sketch, and their bed could be transformed into a Buzz Lightyear space rocket with matching duvet and pillows. The possibilities are endless when it comes to themes, you just need to spend a bit of time considering different ideas. Pinterest is a great resource for inspiration and will give you lots of hints and tips too.
Regardless of your child's age, lighting is a great way to jazz up a room. LED strip lights fixed around the room are a great way to add a bit of a wow factor, and your children will love them. They come in a range of lengths and colors can be changed at the touch of a button. LED fairy lights are another great way to add an interesting touch. Whether wrapped around a headboard or taped to shelving, they make a lovely addition.
The main lighting in a room can be enhanced by adding a cool lampshade, and bedside table lamps come in a variety of shapes, sizes, and colors to suit all ages.
Hollywood spotlights are particularly popular with little girls who enjoy doing their hair and playing with make-up. You can buy mirrors with the lights already attached, but if you want a cheaper option, buy a normal rectangular mirror and add spotlights to it. These are readily available online and come with suction cups that, very simply, attach to the mirror of your choice.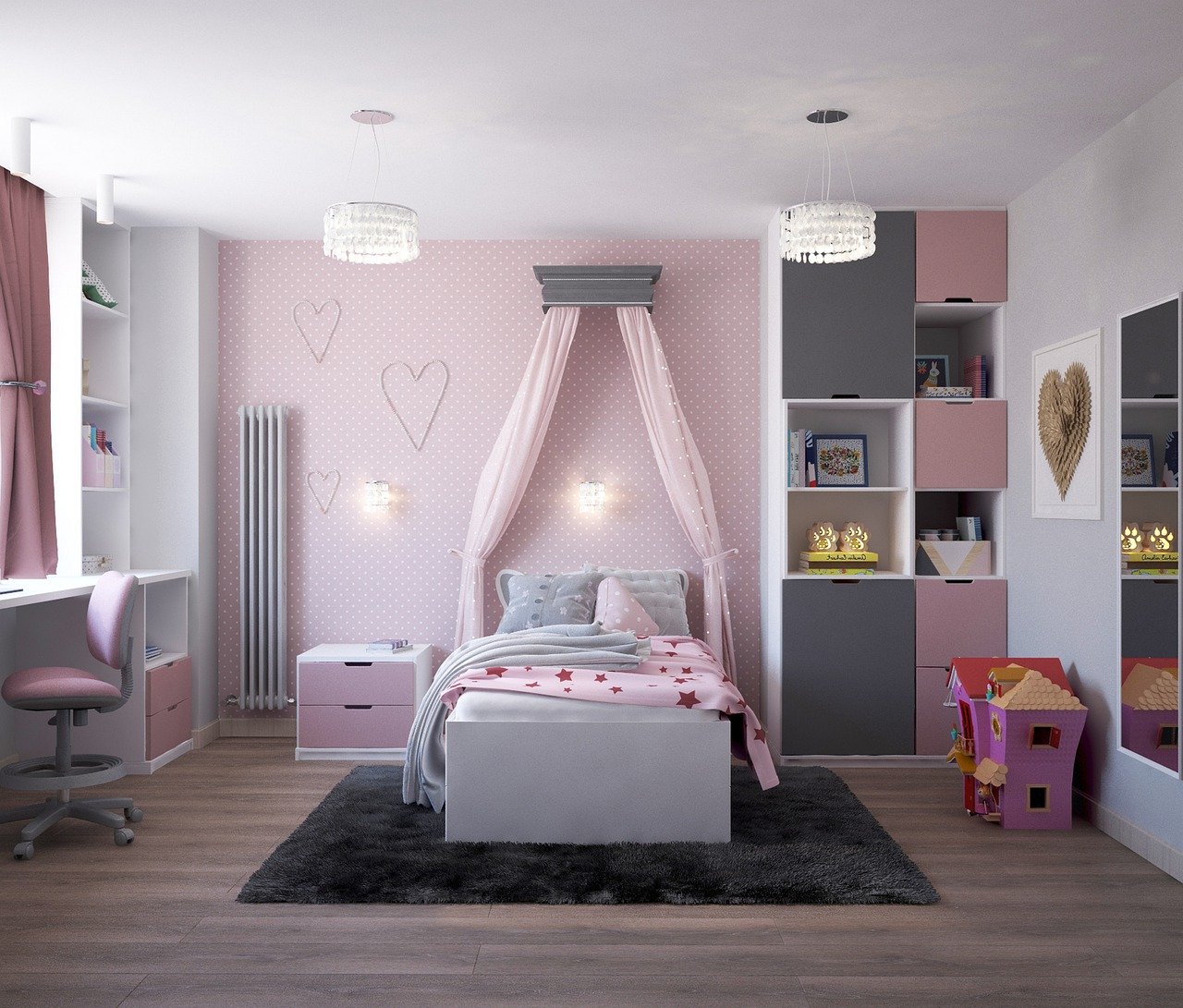 A mural is a great way to add a unique touch to a children's bedroom. If you want to have a go drawing and painting yourself, then this could be done freehand. If, however, f you need a bit of help, a projector could come in very handy. Project the image onto the wall, draw around the design and then paint – it's as simple as that.
If drawing isn't your forte, wallpaper murals are readily available online and in stores. With a wide range of styles and designs, you should be able to find something to suit. The effect a mural wall can produce can be breath taking, so it's certainly worth considering.
There are lots of little additions you can make to a child's room to make it stand out. If they like drawing and writing, why not paint one wall in blackboard paint and let your budding artists be creative?
If your kids are obsessed with Lego, adding Lego tape around the walls and onto their furniture will give them the freedom to build all day long. Some people have been known to create a whole wall of building block base plates so their children needn't solely rely on playing on the floor.
One of the cheapest ways to transform a room is to use what you already have. If the existing furniture is tired, dated, or just uninspiring – jazz it up! Furniture paint comes in a variety of colors, and with a few coats of paint, a boring chest of drawers or wardrobe can look like new.
Drawer handles can be very easily changed by unscrewing and replacing with new ones. If you want to make something a bit out of the ordinary, small plastic toys make great drawer handles. Drill a hole and paint, add a drawer screw and voila – a new and unique set of handles!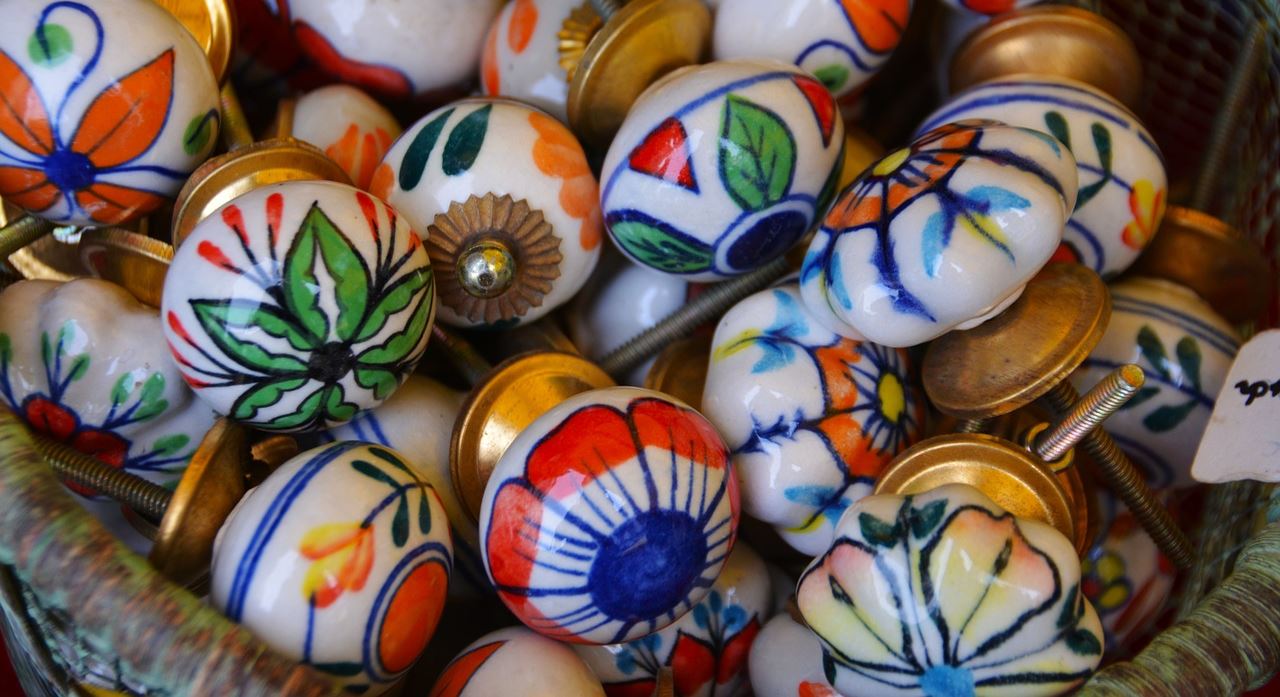 From laminate to carpet, there are lots of choices available in terms of flooring. Although laminate is hard-wearing and easy to clean, it usually only comes in a few colorways. Vinyl, on the other hand, comes in a huge range of patterns and styles and is probably one of the cheapest flooring options available.
If a carpet is your preference, there are many children's designs available that will make any kid's bedroom stand out. From circus themed to princesses, your child will adore having a floor that is a bit more interesting than a typical plain one.
For older kids, many carpets now come with a glitter weave so, if your teen loves a bit of sparkle, you could be onto a winner with it. Another fun and unique option that is sure to go down well with your kids and their friends is an artificial grass effect carpet. It not only feels pretty good underfoot but will look exceptionally cool.
Another great way to jazz up a room is to add accessories such as shelving, bookcases, and wall art. If your child loves to draw, a pinboard is a good idea and will let them display their work whenever they create something new.
Cushions and throws make a bed look welcoming and comfy, and a coordinating rug is a great way to bring a scheme together.
Whatever you decide to do, try to make the room welcoming and fun. Kids are only young once, and having a room they adore is something they will remember forever.