Soothing colors, soft bedding, a comfy bed and thoughtfully chosen bedroom furnishings with ample storage, are just a few of the aspects required to create a relaxing and beautiful bedroom.
Say you have it all. What next? What could you possibly do to spruce up your bedroom even more? We offer you 5 smart bedroom update ideas that you simply won't resist, whether you've just moved into a new home or are simply interested in a few cosmetic upgrades.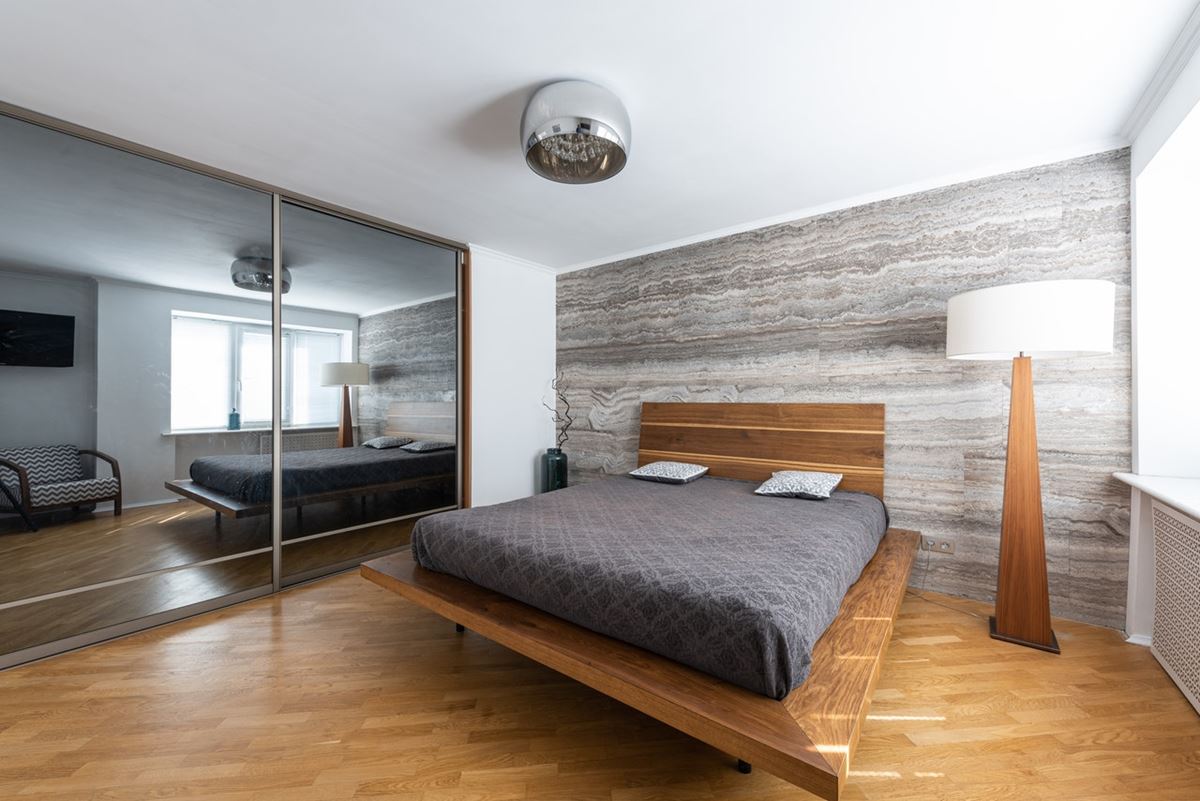 Photo credit: Pexels
#1 Upgrade to an Adjustable Bed
Regardless of your aesthetic taste and preferences in design, you deserve a bedroom that ensures a good night's sleep. Surely, you must have thought it well through when furnishing your bedroom, and it has all turned out just fine. If you are however planning to do some changes around, let's start with the bed.
Your current bed and mattress may be very comfortable, but you'll never know the blissful pleasure of sleeping or taking a nap on an adjustable bed. Until you try it! Adjustable beds are designed with the amazing ability to reshape the base and the frame to match the curves of the body, and in this way, to provide the ultimate comfort. Add to this some modern perks like zero-gravity position (very useful for medical purposes, too!), gentle massage, position adjustment timer, vibrating alarm and incorporated USB ports. The various positions and functions of adjustable beds are easily controlled with a remote, and they are compatible with most mattresses.
#2 Add a Pop-Up TV Lift Cabinet
Contemporary TV units have become thinner, yes, but they also come with much larger screens to provide the ultimate experience for the viewer. If you are in the habit of watching TV from the comfort of your bed, then you know that to find a suitable place for your super fancy TV unit in the bedroom can be quite a challenge. While in use, the large TV screen is OK, but for the rest of the time all you see is a large black panel occupying a substantial space and area in the room, which both, causes inconvenience, as much as it disturbs the overall design.
The solution is a pop-up TV lift cabinet. These are designed as stand-alone furniture pieces, that perfectly fit the interior design arrangement. From the outside, it's just another storage cabinet that you can position anywhere you find convenient – at the foot of the bed, by the wall or under the window. This "chest" however is equipped with a sophisticated technological system which allows the TV unit to "pop up" when needed. In most models the unit platform has a swivel option, often up to 360°. All TV lift cabinets are conveniently operated with a remote control, and with many models lids open and close automatically.
#3 Feel Cozy with Smart Drapes and Curtains
Latest technological achievements are revolutionizing our lives with mind-blowing pace. Almost every unit of public, personal or household use is now 'smart', making our daily routines easier than ever. And while motorized window blinds and shades are no more "news" in the world of home design, smart curtains or drapes are among the top perks to go after.
Full-length curtains and drapes for floor-to-ceiling windows are heavy and not easy to move. There's also the risk of causing tear in the fabric or damage the curtain rod or tracks. On the other hand, some windows may become difficult to access for various furniture items being installed in front thereof, which, in turn, makes it extremely inconvenient to reach, close or open the curtains and drapes on such windows.
The introduction of motorized operation of window treatments, however, has put an end to such inconveniences. The systems use top-of-the-line professional motors that provide smooth and quiet performance. With the push of a button on the remote control you can now enjoy a variety of functions, like soft start and stop, hand-driven push or pull start, and initial and end positions settings, to help you get maximum control of light you wish to let in your bedroom.
And, it does not end up here. Modern systems offer also new smart functions that provide unparalleled convenience, such as curtains/blinds individual position programming, integration in the smart-home systems, control from any mobile device, and even voice control.
#4 High tech nightstands – your new bestie at night
Bedside tables are among the 'must-have' furniture pieces that no bedroom can go without. Functionality and practical use are the top features nightstands are so much needed for. Contemporary designers have however gone "wild", offering new, bold interpretations of these traditional features.
The bedside table in a contemporary bedroom is no longer just a place for a lamp, a book or a glass of water for the night. It can be all those!
With incorporated USB charger ports and a wireless charging station, you can always have a fully charged smartphone within reach;
With an incorporated night lamp or swing arm LED reading light, which you can turn on/off with the slightest touch (or ask Alexa to do it!), you can now enjoy your night book reading for as long as you wish, with maximum comfort and safety guaranteed;
With app-controlled drawers that only you can lock or unlock, the nightstand can be your personal safe;
With incorporated Bluetooth stereo speakers, you can enjoy your favorite music, or fall asleep/wake up to soothing or "white" noise effects;
With a whisper-quiet cooler drawer, the nightstand can now hold a couple of bottles of water to quench your night thirst;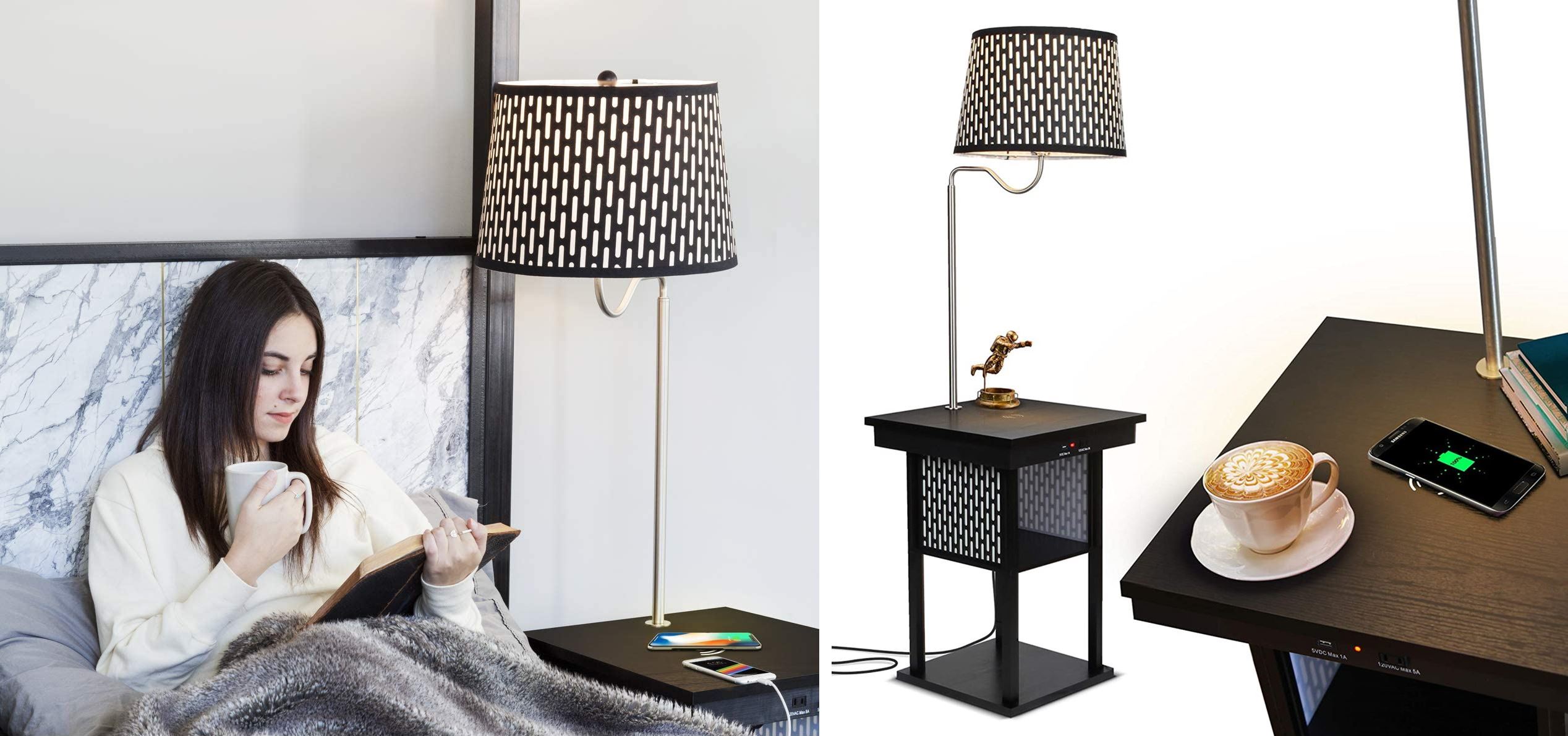 Find on Amazon
#5 Create a Relaxation Corner
Where space is at premium, it would be great to have a cozy, relaxation corner in your bedroom. It could be used for any activity that helps you ease up and shake stress off. How would such a space look like would, naturally, depend on what helps you to relax, yet here are a few tips:
Lighting
You would need light sources providing a soothing, somewhat spa ambiance, yet still illuminating the space well enough for you to be able to comfortably read, sew, embroider, etc. alike, without causing damage or stress to your eyes. Go for soft, indirect light and position-adjustable purpose light fixtures. Himalayan salt lamps are a great idea, especially when you'll need the space for just listening to some relaxing music.
Furnishing
A side table would be a 'must'. After all, you'll need a place to put your book or your cup of tea (or any other favorite relaxation drink). The chair is however even more important. It would be best to go for a comfy lounge chair with some top-of-the-line functions, like massaging, adjustable frame, zero-gravity position, etc. premium features. And if you are looking for ultimate privacy, as much as for a sophisticated design, you can opt for those gorgeous swing-chairs, where you can find peace in your private cocoon of pleasure.
Decoration
Relax your eyes as much as your body. In this aspect, there is nothing more suitable than having around a few live plants and flower arrangements. Choose pots in warm colors that complement the entire serene concept, or transparent glass containers that add a somewhat fairy-tale ambiance and feel. You should also add a work of art that gives you a sense of calm, something that would help you forget about all your worries. Finally, pamper yourself with as many decorative throw pillows as you can fit in there, to cuddle among, to hug, or to just enjoy the touch of their soft fabric and the colors that make you happy.