At first glance, we thought these rooms were a bit over the top. But then we looked a little bit closer, and we realized that they're actually adorable. They all have a lot going on, but because they're united by a very strict theme, they work, making them some of the most exciting children's rooms we've ever seen. So, let's take a look at these amazing kids rooms, shall we?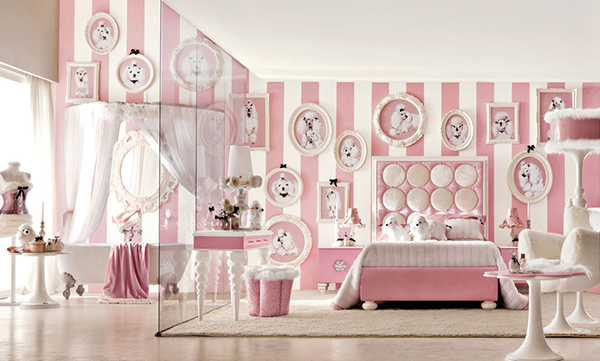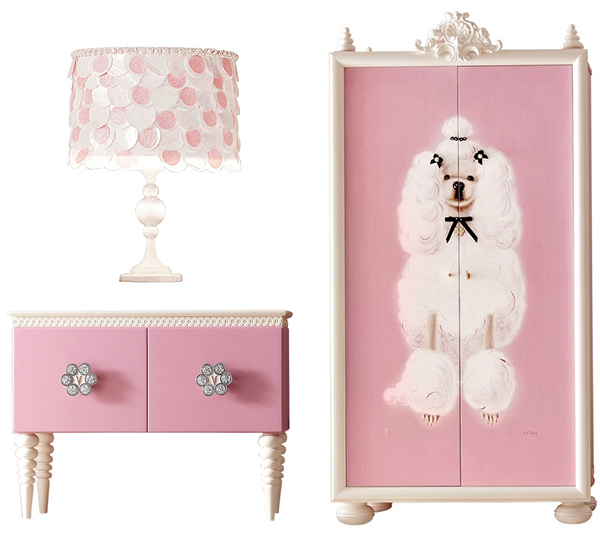 Ah yes, the poodle room. We love the bold pink and white stripes. The glass divider between the bedroom and the bathroom is just perfect. The bathtub is made for a princess with its delightful canopy and ornate white mirror. Pictures of poodles adorn the wall, bringing a significant amount of interest to the room, and fabulous touches of fur add even more glamour. We love the pink and white tables, and the headboard is fantastic.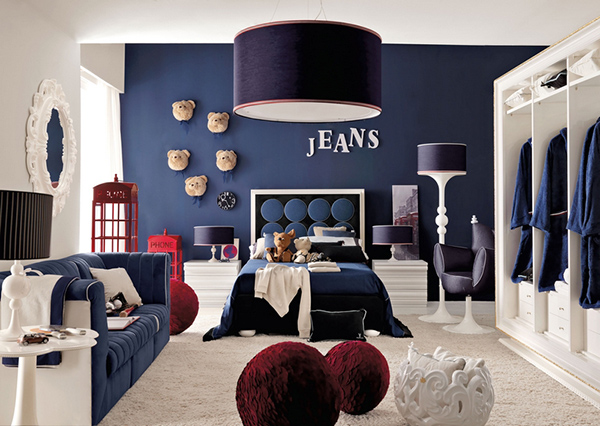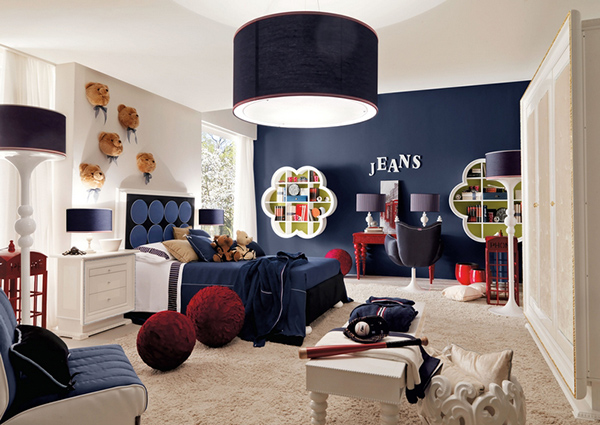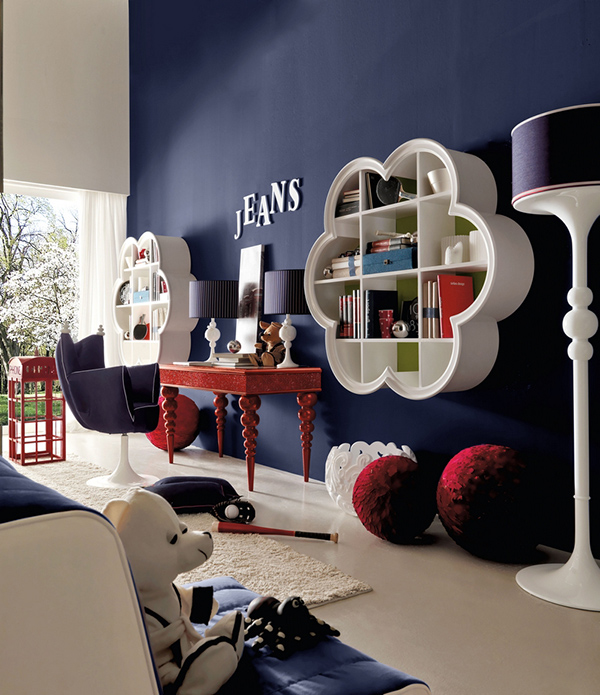 The jeans room is gorgeous with its deep blues and different shades of red. It has denim lamp shades, a denim chair, and plush beige carpet. The night stands are magnificent, and the white shelving on the wall is adorable, framing the desk and the chair, perfectly.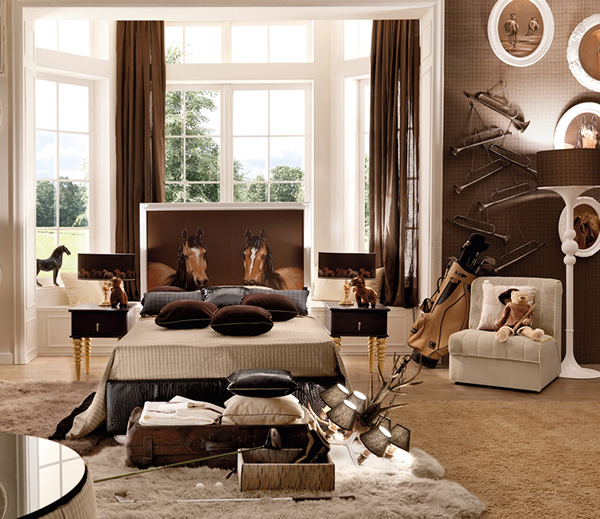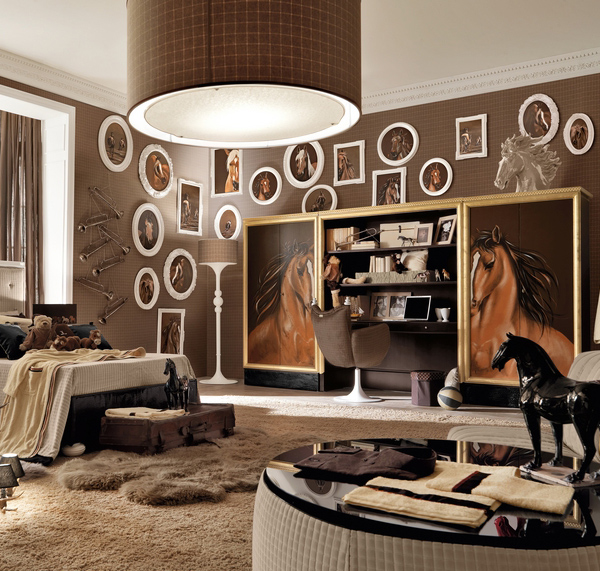 When it comes to amazing kids rooms, this one is our favorite. We love the large windows, the rich browns, and the glorious setup in front of the bed. The window seat is delightful, and the desk area is just lovely with its horse artwork, gold trim, and brown chair. The tables by the bed bring even more luxury to this sumptuous design, and the instruments and the golf gear, are wonderful touches.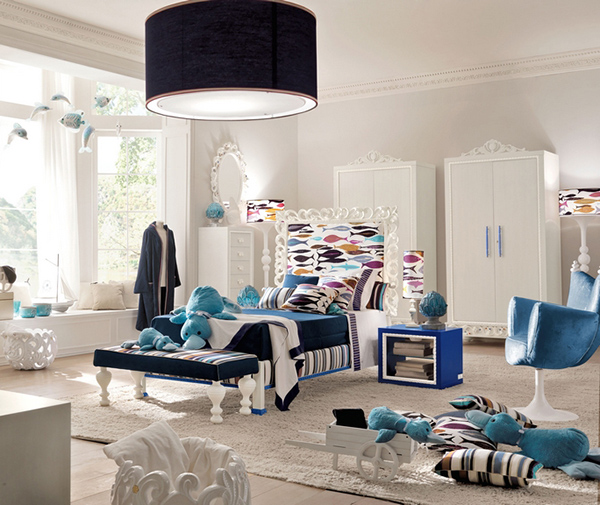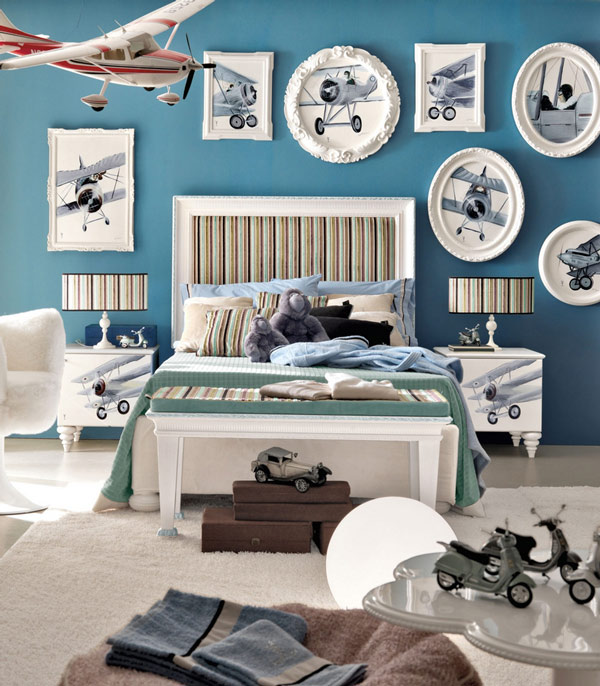 Images found on: Mix and Chic
These amazing kids rooms are playful, fun, and full of energy. The design creates an entire world of your child's favorite thing, whether that be aviation, poodles, or the ocean, and that is just amazing.